Catamarans
A crewed catamaran is the best way to navigate the wealth of islands and anchorages around the British Virgin Islands.Take advantage of the shallow draft in your vessel to go where motor yachts can't, like the world-famous Soggy Dollar bar or the small group of islands known as the Indians.
With a captain at the helm, you'll explore the best-hidden spots, enjoy secluded coves and discover diving areas such as The Wreck of the Rhone, one of the most interesting diving spots in the BVI.
Bask in the sun's heat as you sail during the day and unwind with a cocktail prepared by the friendly crew onboard at a different anchorage each night. And because catamarans are designed to offer stability and comfort, you'll have no trouble reaching every anchorage point you wish to see.
Most charters start from Tortola, the largest and most populated island, but with distances between anchorages being under 20 NM, you can be in Jost Van Dyke, Peter Island, or Virgin Gorda before the end of the day.
Note that many catamarans are presented as BVI/USVI, but many don't have a BVI license "yet." After signing, you might be surprised that the boat can only do USVI. We have on-the-ground experts who understand which boats are available to cruise in the BVI waters.
If you're looking for a vacation that's as adventurous as it is relaxing, then a catamaran sailing trip in the British Virgin Islands is for you.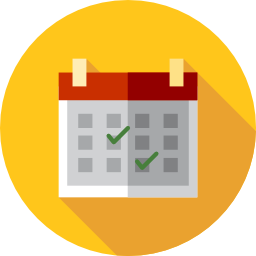 40%
reserved
Yachts in British Virgin Islands for Winter Season are 40% reserved. If you are considering a charter in this time period, inquire now! LOCATION 5.4
From $30,700/week
4 cabins
54 ft
Bali Catamarans
8 guests
Built: 2022 DOLPHIN DAZE
From $30,200/week
5 cabins
58 ft
Leopard
10 guests
Built: 2013
n/a US Gall/Hr Cocktails & Dreams
From $30,000/week
5 cabins
54 ft
Bali Catamarans
10 guests
Built: 2022
1200 L* Litres/Hr GRACE Lagoon 52
From $30,000/week
4 cabins
52 ft
Lagoon
6 guests
Built: 2020
3 US Gall/Hr Escapade
From $30,000/week
5 cabins
55 ft
Bali Catamarans
8 guests
Built: 2023 VIENNA
From $30,000/week
4 cabins
51 ft
Fountaine Pajot
8 guests
Built: 2022 A3
From $29,500/week
4 cabins
56 ft
Lagoon
8 guests
Built: 2016
2 US Gall/Hr AZULIA II
From $29,200/week
4 cabins
56 ft
Lagoon
8 guests
Built: 2015 RUBY ONE
From $29,000/week
3 cabins
58 ft
Leopard
6 guests
Built: 2020 SOUTHERN COMFORT
From $29,000/week
5 cabins
52 ft
Lagoon
8 guests
Built: 2017
3 US Gall/Hr ISLAND HOPPIN'
From $29,000/week
4 cabins
52 ft
Lagoon
8 guests
Built: 2018
3 US Gall/Hr Blue Octane
From $29,000/week
4 cabins
52 ft
Lagoon
8 guests
Built: 2019
"Not what we have But what we enjoy, constitutes our abundance." - Epicurus