Motor Yachts
Motor yachts are an increasingly popular choice in previously catamaran-dominated BVI's. Charter yacht holiday on a bigger vessel is becoming more common and we're seeing larger yachts being more welcome around the British Virgin Islands, especially coming over from St Thomas Yacht Haven Grande Marina.
The advantages of a motor yacht include speed, comfort, and luxury amenities with greater deck space and a shallow draft, making it easier to navigate shallow waters. If you are not looking for the classic itinerary and want to be in control of (longer) distances per day, a motor yacht is preferable to a catamaran or sailboat.
Start your day at Norman Island before visiting the wreck of RMS Rhone! Arrange a historian to make the day interesting or arrange for the crew to bury the treasure for a Pirate Day. Or cruise past the third-largest barrier reef in the world at Anegada before getting a taste of the best Caribbean lobster prepared by your private chef.
Most motor yacht charters can comfortably accommodate up to 12 guests, so you can share moments of joy with your closest friends and family.
Luxury Motor Yacht in the BVI
The British Virgin Islands are going through a phase of major development, with new marinas, accommodation, and entertainment options. This makes the archipelago one of the most popular destinations for luxury yacht charters, which are best serviced by larger motor yachts.
Many yacht charters move down the Caribbean chain, starting with the British Virgin Islands as the Bahamas become increasingly crowded with boats departing from Fort Lauderdale. Given that, larger motor yacht charters are in abundance in the British Virgin Islands. For a BVI yacht charter, there are over 200 motor yachts available for charter- smaller are in Nanny Cay, larger are on anchor in USVI, or depart from Virgin Gorda.
Motor Yacht charters tend to use the British Virgin Islands as a safe, secure location (safer than the Bahamas as it's more south). The Bahamas are struck by more hurricanes throughout the hurricane season, while the British Virgin Islands are usually hit in September.
It is worth noting that for a Caribbean yacht charter during or bordering on hurricane months, it is always advisable to use trip insurance.
BVI- Strategic Location for Motor Yacht
The British Virgin Islands, part of a vast Caribbean archipelago known as The Leeward Islands, is strategically located between Florida in the mainland USA, the Bahamas, US Virgin Islands, and Windward islands such as Antigua and Montserrat.
Beyond the BVI themselves, Antigua in the Leeward Islands is very popular with superyachts and luxury yachts. An Antigua luxury yacht charter offers unbelievable natural beauty and historical landmarks that are unrivaled in the Leeward islands.
While in the Caribbean sea, the Bahamas is one of the world's top superyacht destinations, at a close distance to Miami by motor yacht charters. The Bahamas, serviced by numerous direct flights, can also serve as a point of departure for your own private yacht charters, affording the chance to visit any of the cluster's 3000 islands, cays, and islets.
The windward islands, further down south from the Virgin Islands, are separated by bigger sailing distances, hence bigger expanses of open sea with usually a bigger chop, as opposed to gentle trade winds up north. This makes them more suitable for chartering a bigger motor yacht.
Virgin Gorda North Sound is full of luxury superyachts and is a popular destination among billionaires. The area's perfect sailing conditions and natural beauty make it an ideal location for cruising in luxury BVI yacht charters. With upscale developments in marinas and facilities, the real estate market has never been more buoyant. But much of North Sound's appeal is owed largely to the wealth of local personalities, which has made it the place it is today.
Most of the Motor yachts in Virgin Gorda North Sound are typically equipped with state-of-the-art amenities and luxurious cabins. They are also staffed with highly trained crews who are dedicated to providing guests with an unparalleled level of service.
Other Destinations in BVI
Tortola Island is the biggest island (at 26 square km) with the largest population. It also has the most shops, restaurants, hotels, and yacht charter operators, along with some great rainforests.
Jost Van Dyke is the famous party island, home to the Soggy Dollar Bar and Foxy's – the places to become New Year's Eve. Throughout the rest of the year, its beaches are a wonderland for water toys and relaxation surrounded by nature, however, if you're looking for some music and refreshing cocktails without returning to your luxury yacht charter, the isolated beach bars will fulfill your desires.
Experience the culinary delights of Anegada in the British Virgin Islands while cruising on a motor yacht. Sail to the picturesque coral island to witness its unique flora and fauna including flamingos, salt ponds, and pristine white sandy beaches. Don't forget to indulge in the local cuisine, particularly the savory native lobster and refreshing rum smoothies at the Reef Hotel, as well as the delicious conch at Big Bamboo in Lobloyy Bay.
Some of the main ports and marinas in the area suitable for yacht charters are Norman Island, Bitter End Yacht Club, Tortola Yacht Club, and Nanny Cay Resort & Marina.
About The Weather
The temperature throughout the year remains steady at around 28°C/82°F. The warm Caribbean waters and trade winds are there all year round, however, the dry season, from January until July, is considered the best time to yacht charter due to reduced humidity and less chance of rain per day. With that being said, the wet season tends to experience localized rain in a short heavy downpour, and you can easily sail away from the storm clouds to the next sun-kissed island.
November and December are also great times for the British Virgin Islands yacht charter, with the Christmas and New Year festivities ensuring that there is plenty to see and do during the peak of the season.
Things to do while on BVI Motor yacht charters 
As far as entertainment is concerned, famous spots include Foxy's Beach Bar, Cooper Island Rum Bar, Soggy Dollar Bar, Bomba's Shack, and more, all desirable spots for a full moon party, among other things!
A major part of any BVI Motor yacht charter can be scuba diving or snorkeling: Scuba divers and snorkelers have caves, tunnels, grottoes, wrecks, lagoons, and sea walls throughout the British Virgin Islands to spend their time, and the islands west of Virgin Gorda have some prime spots: Mountain Point has grottoes, archways, and corals that are accessible to novices at a depth of 12m/40ft, while The Invisibles is a submerged pinnacle covered in soft corals and sponges that give the location its vivid colors.
Spring Bay National Park,  Devil's Bay National Park, The Baths National Park, and Gorda Peak National Park are a few of many national parks worth a visit during your Luxury BVI yacht charter.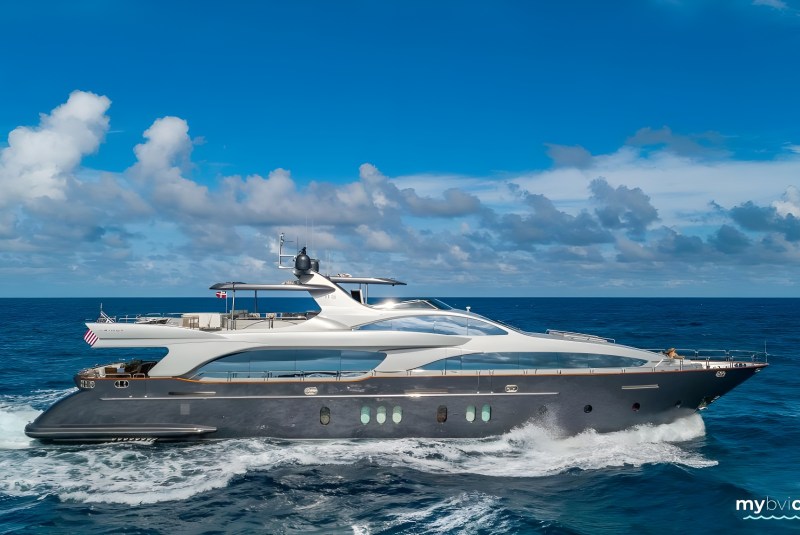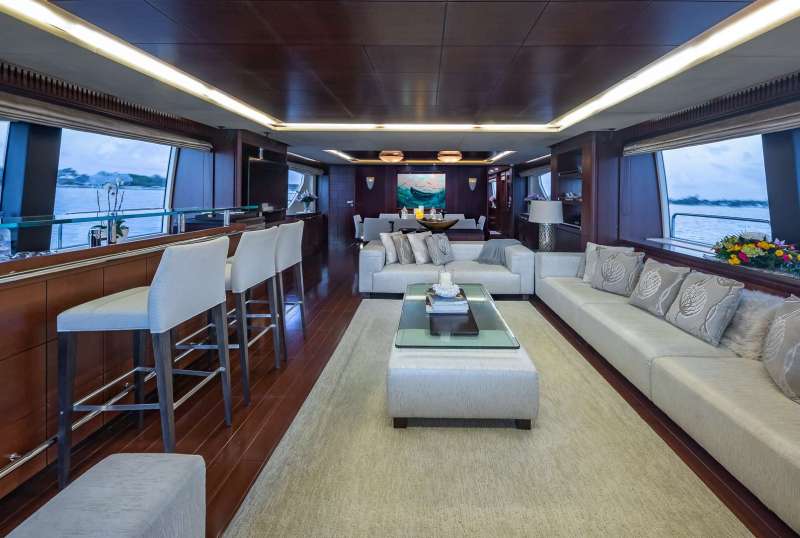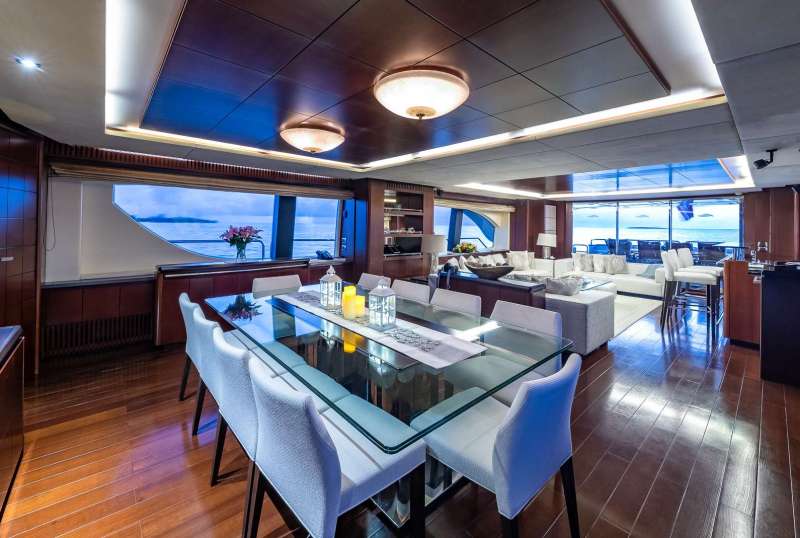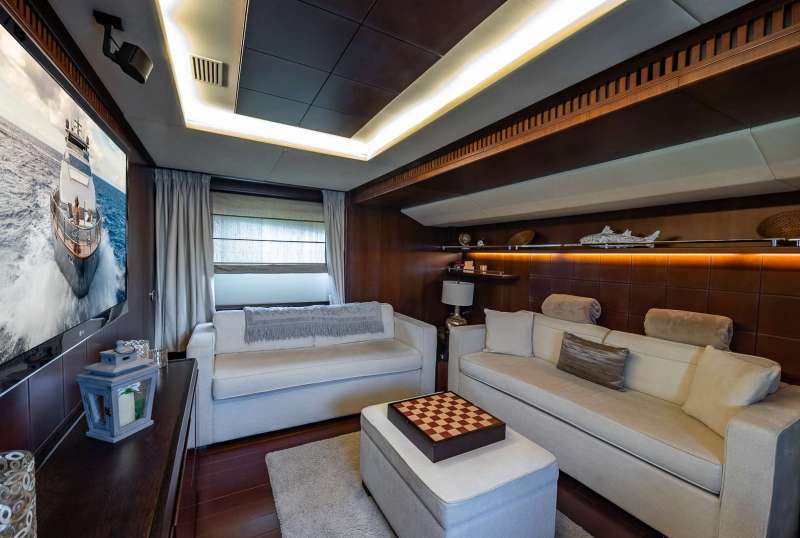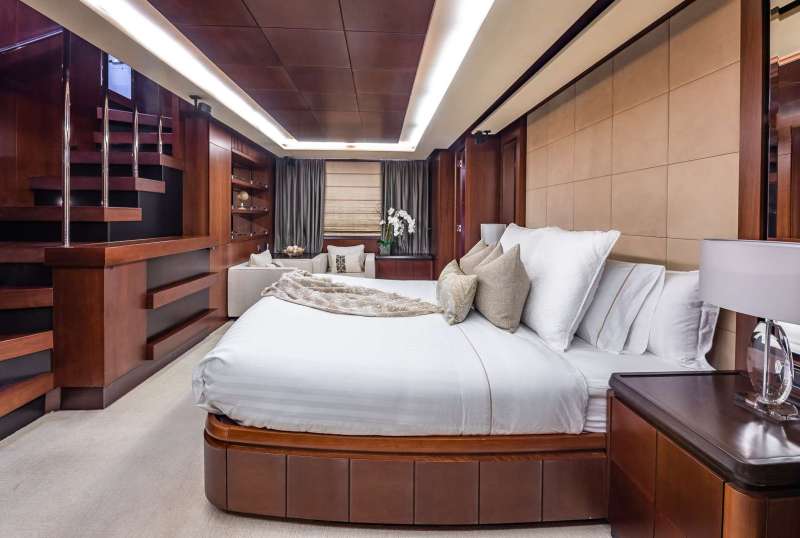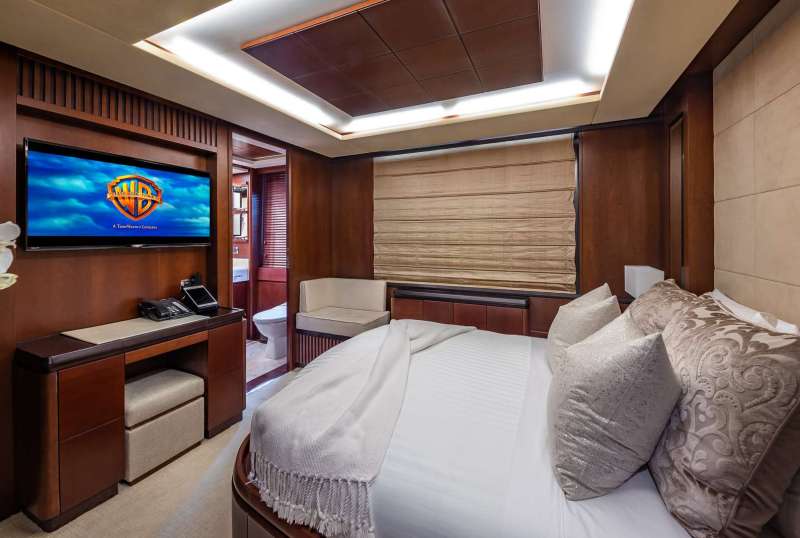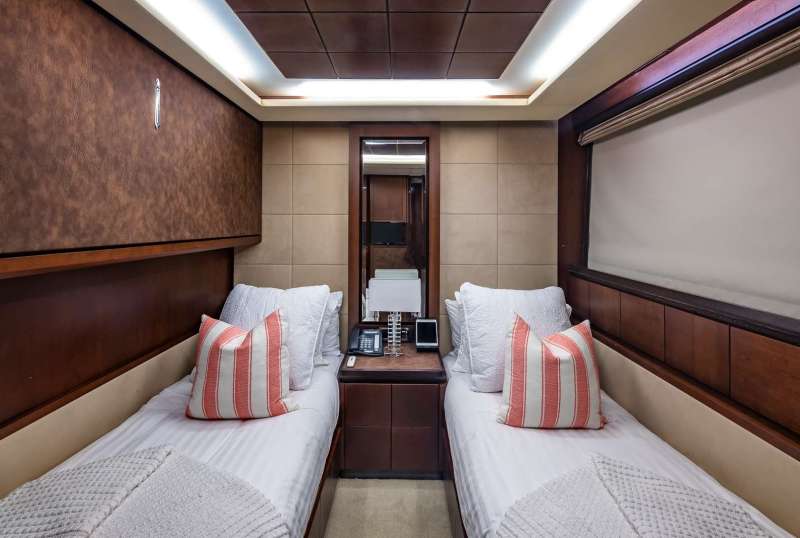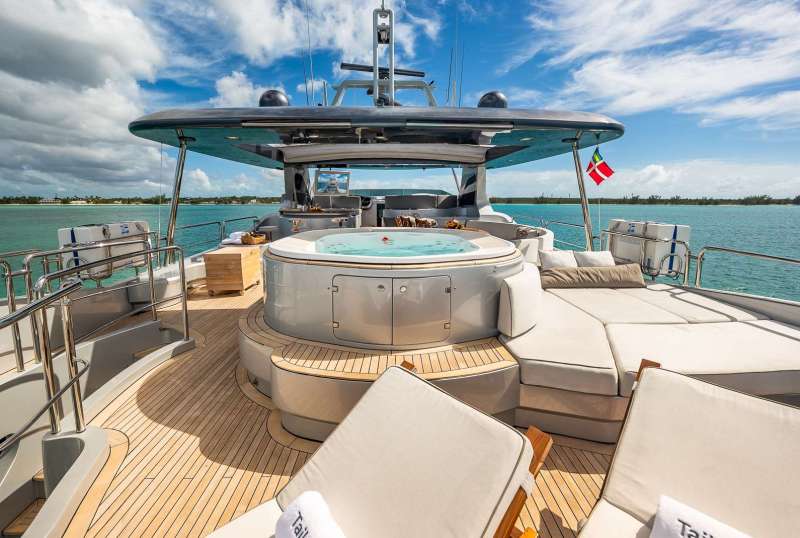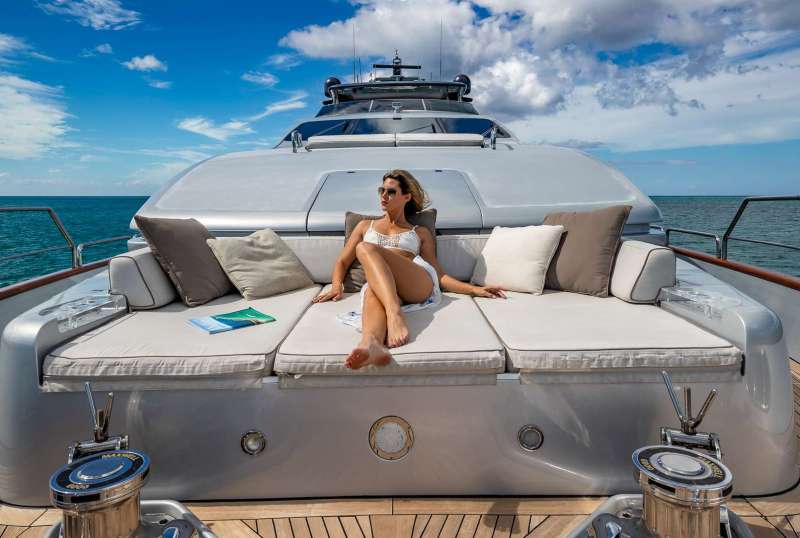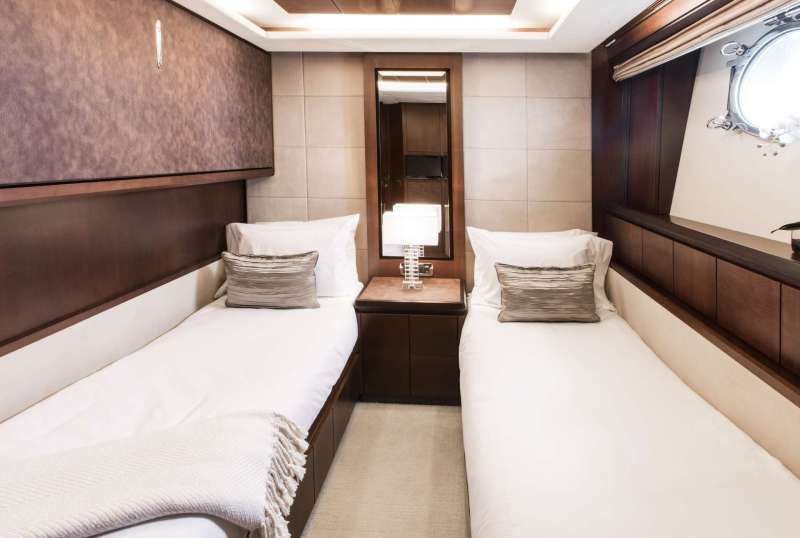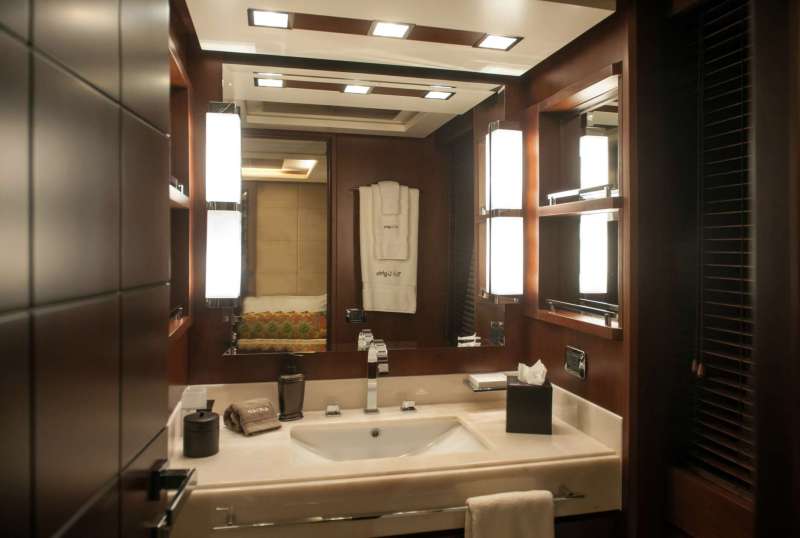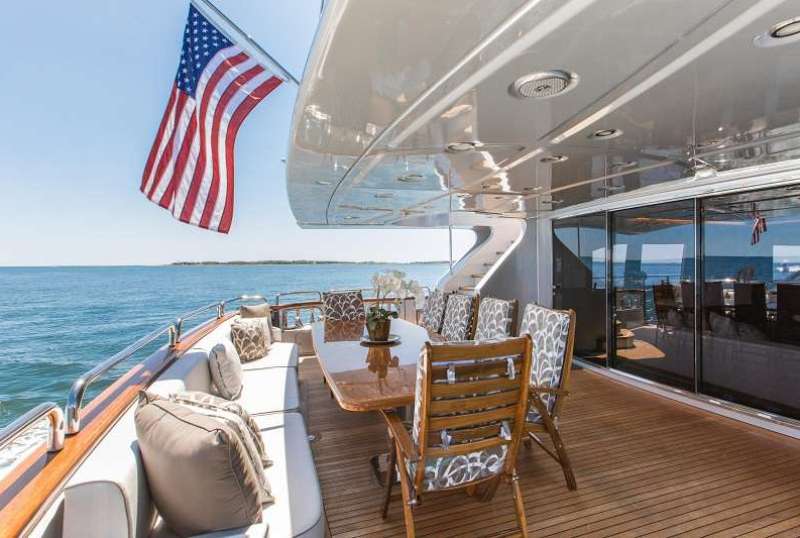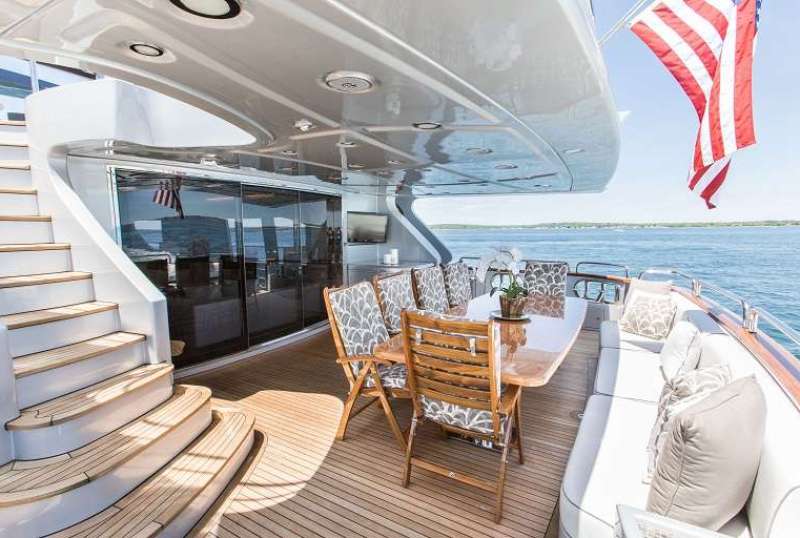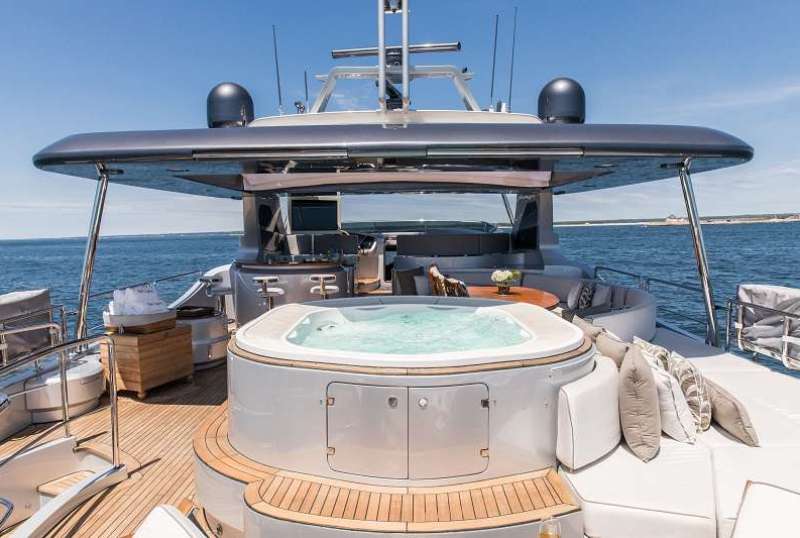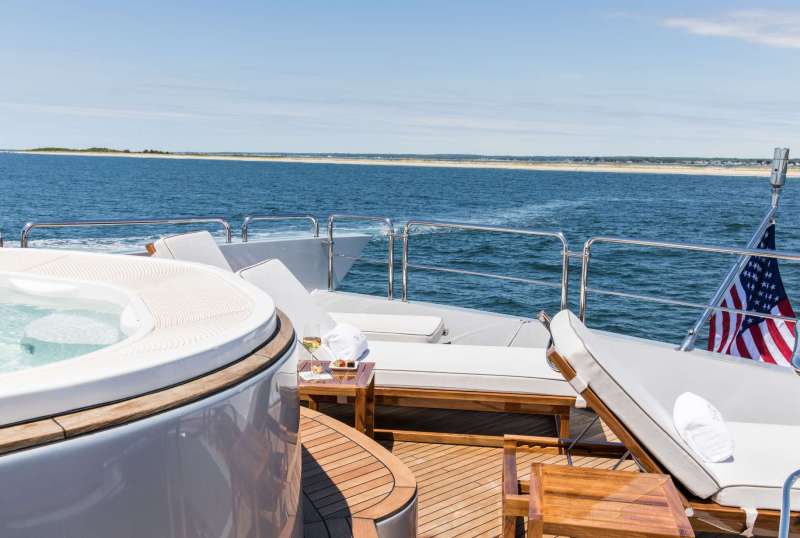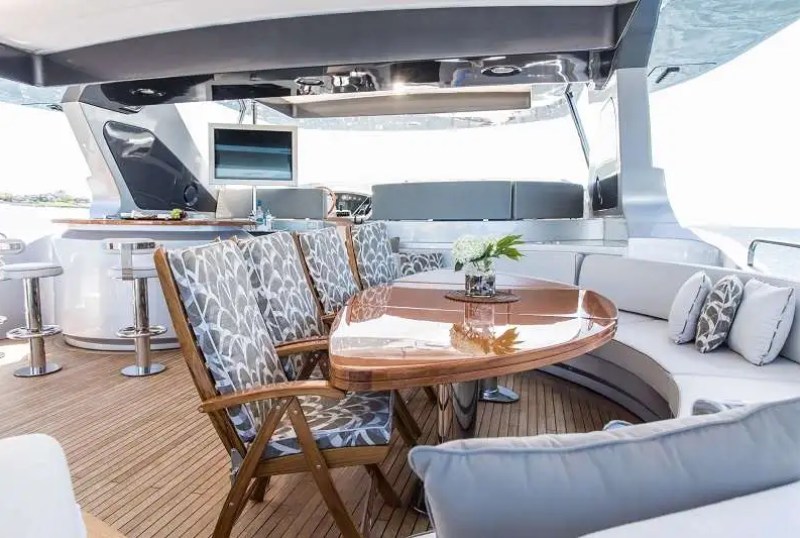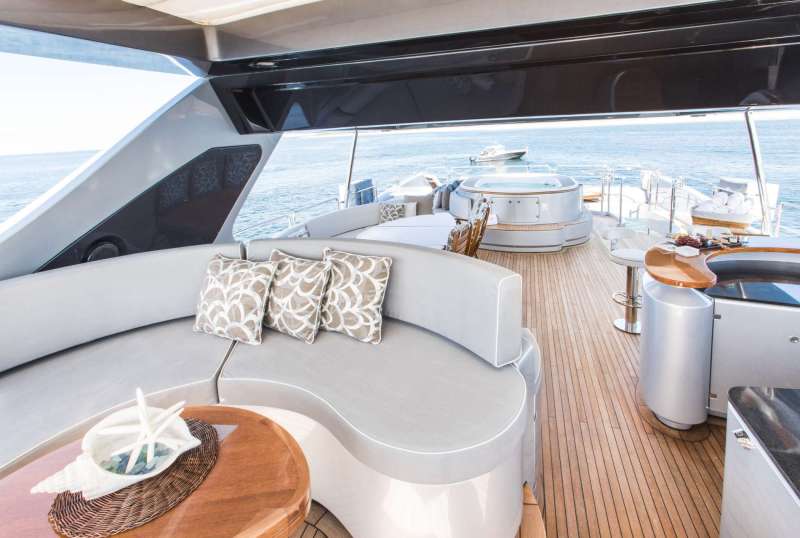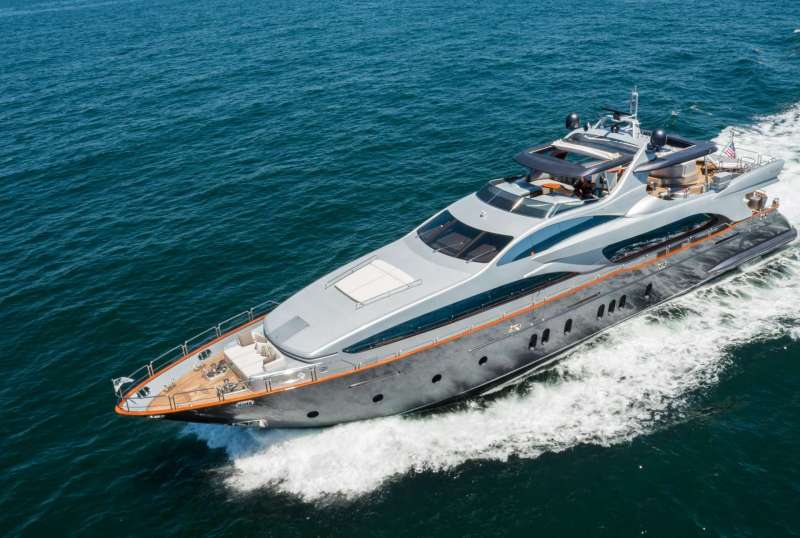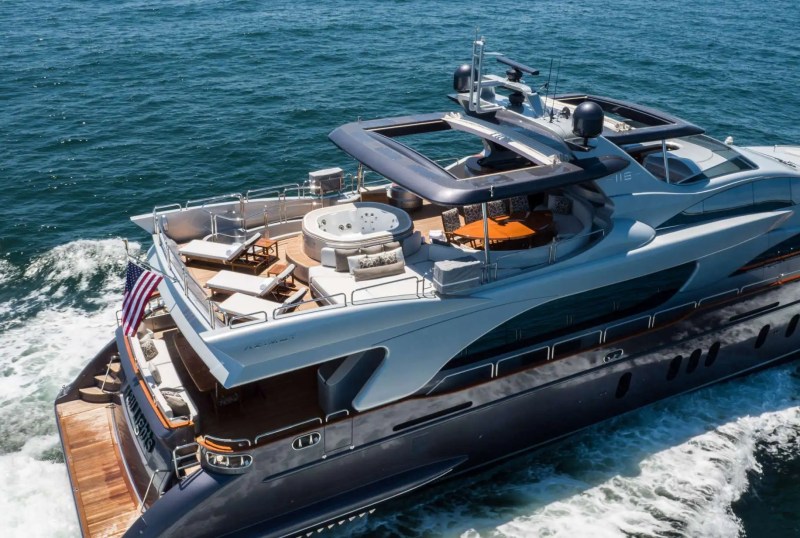 TAIL LIGHTS
From $80,000/week
5 cabins
116 ft
Azimut
12 guests
Refit: 2021
80 US Gall/Hr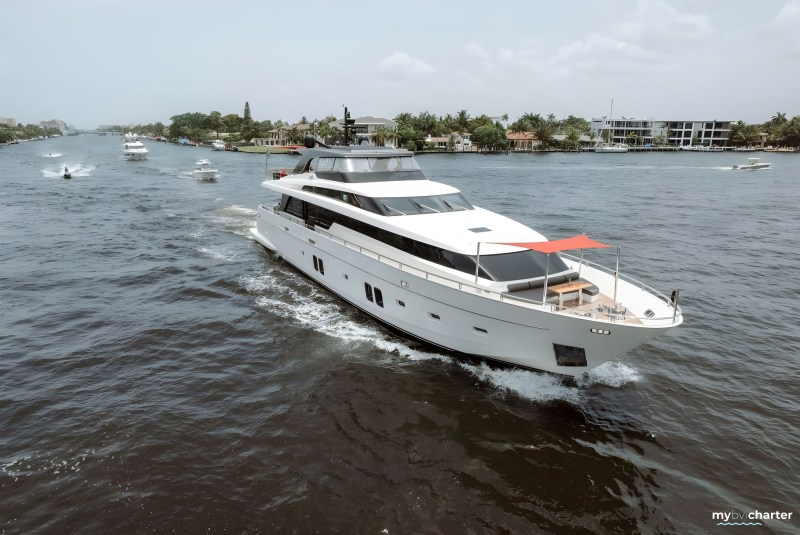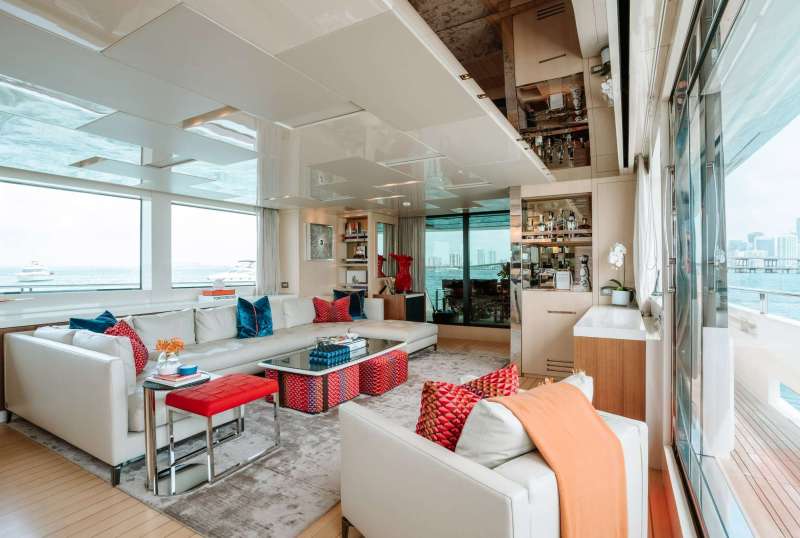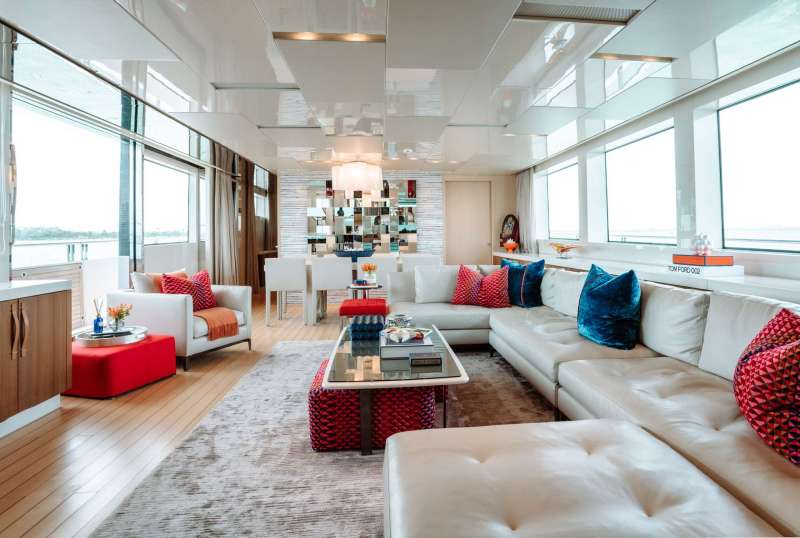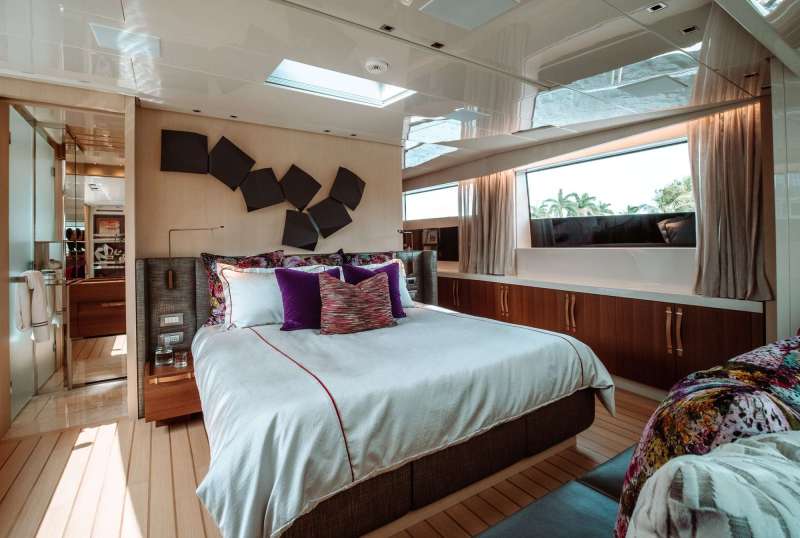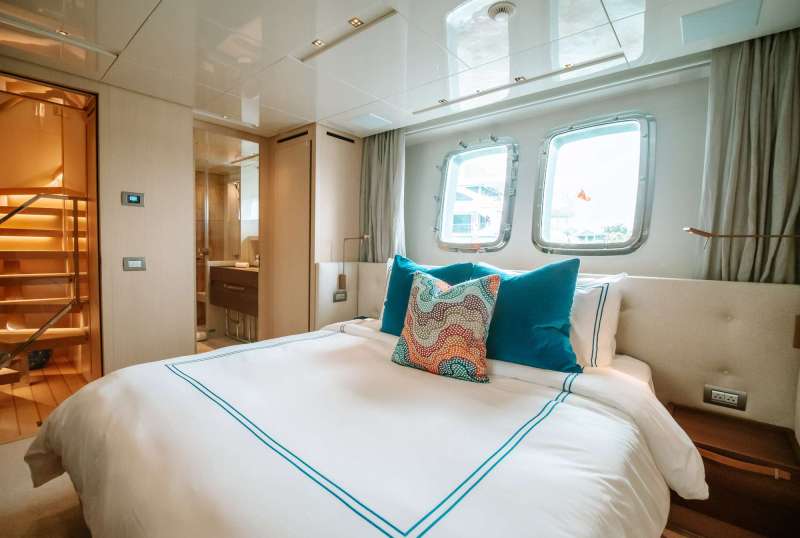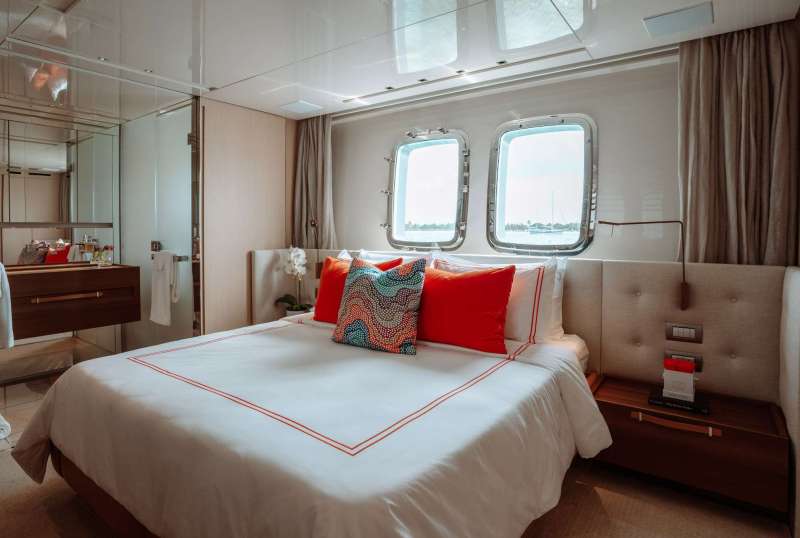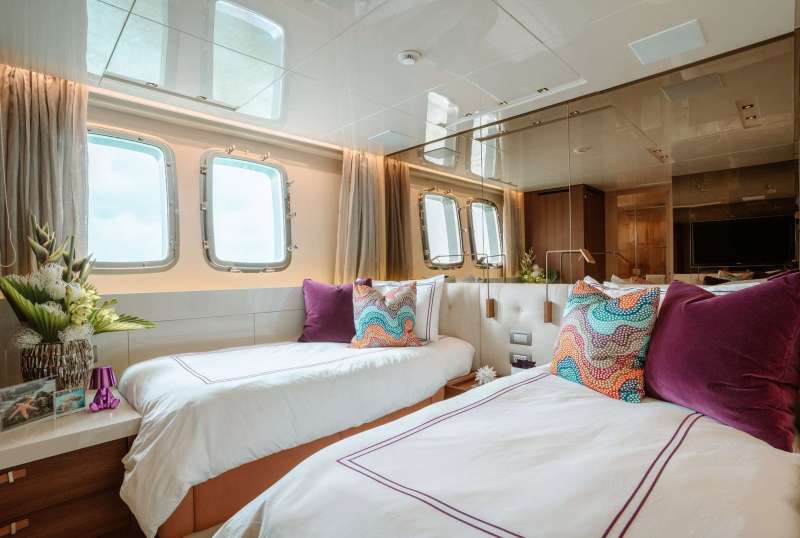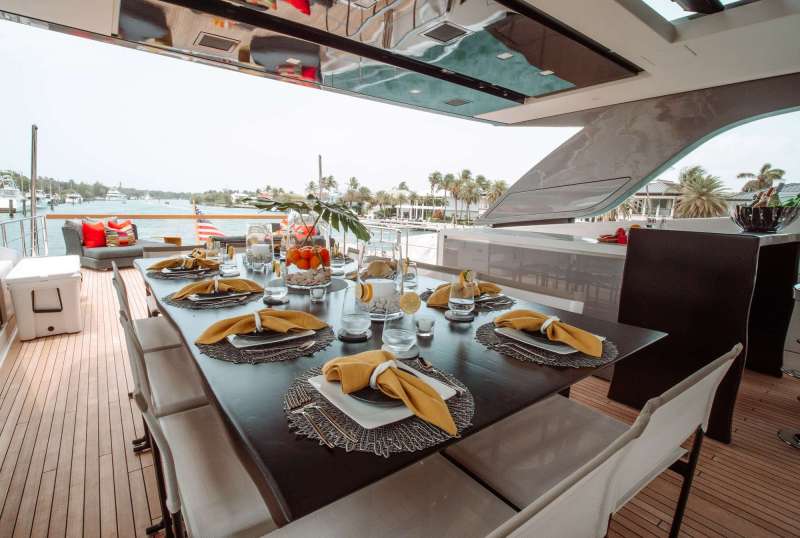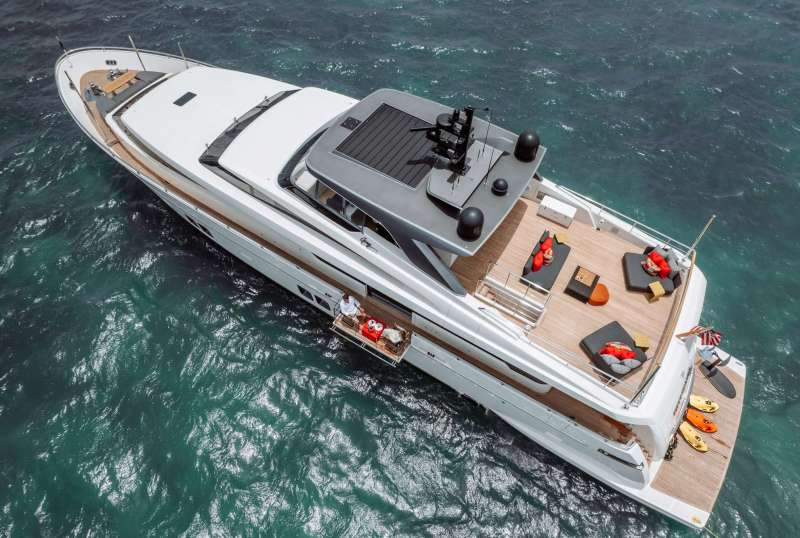 FIFTY SHADES
From $80,000/week
5 cabins
106 ft
San Lorenzo
10 guests
Refit: 2022
90 US Gall/Hr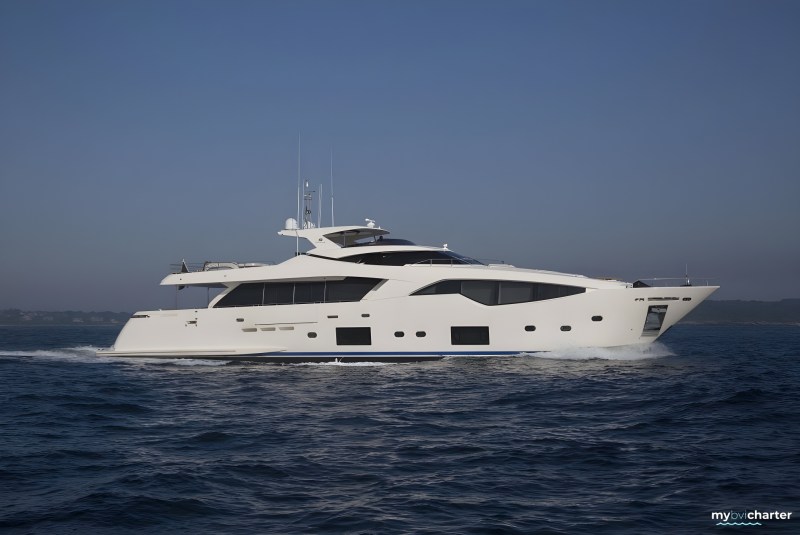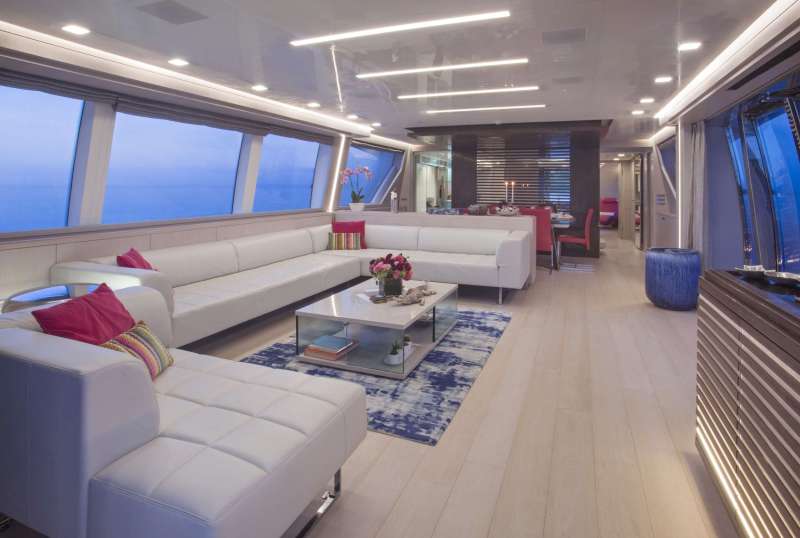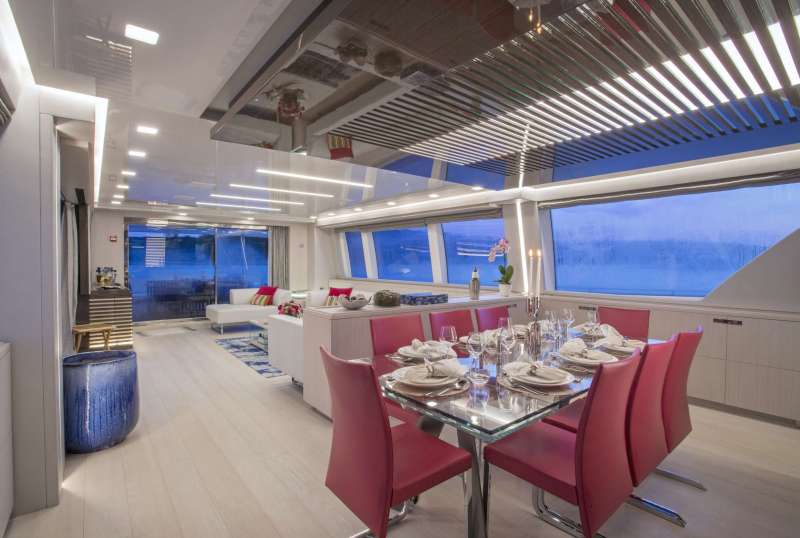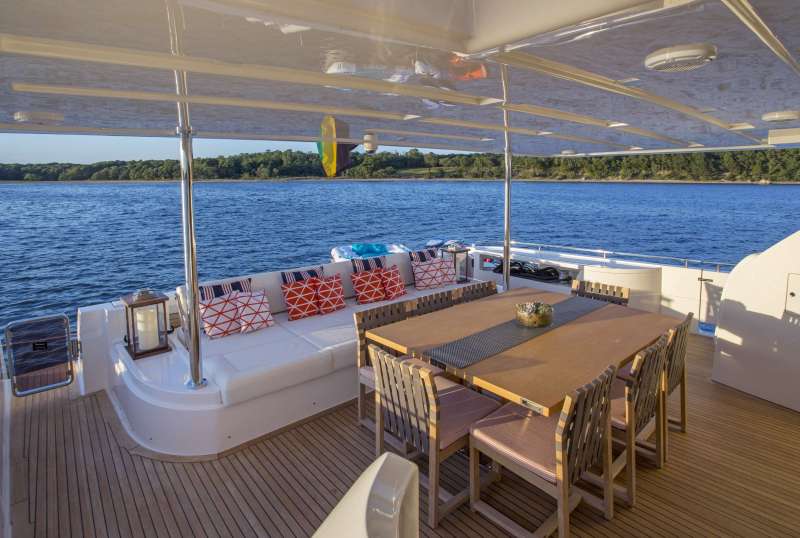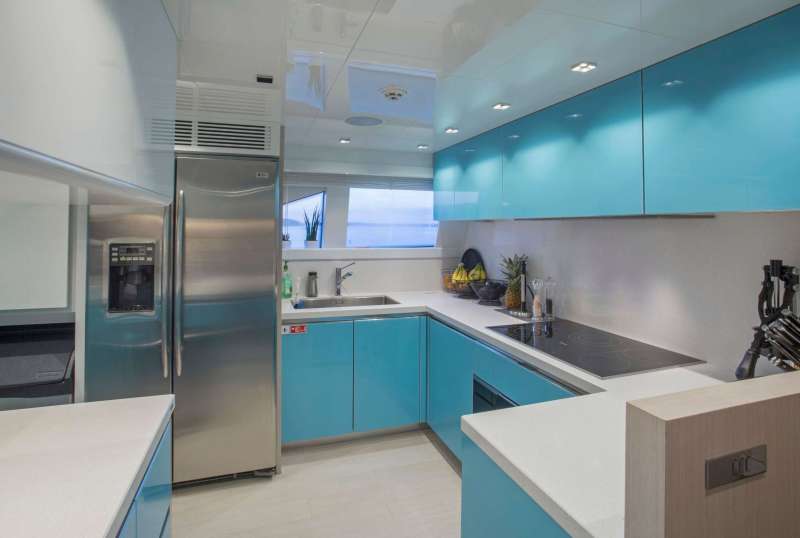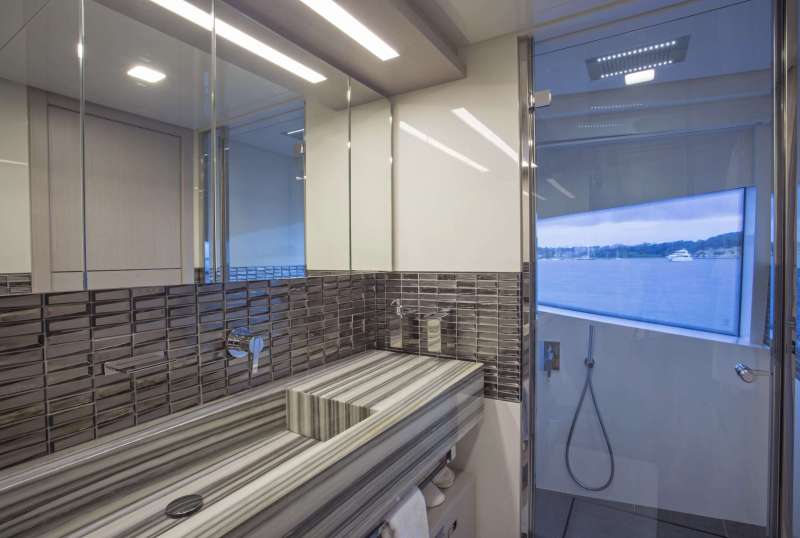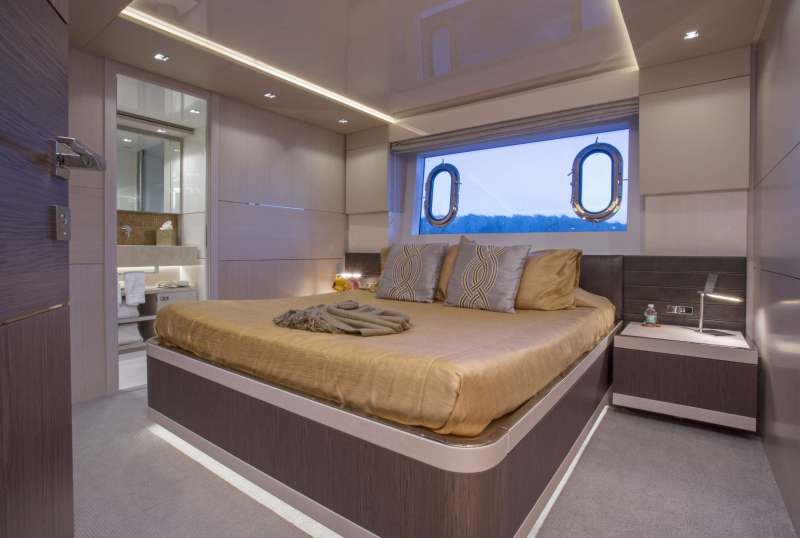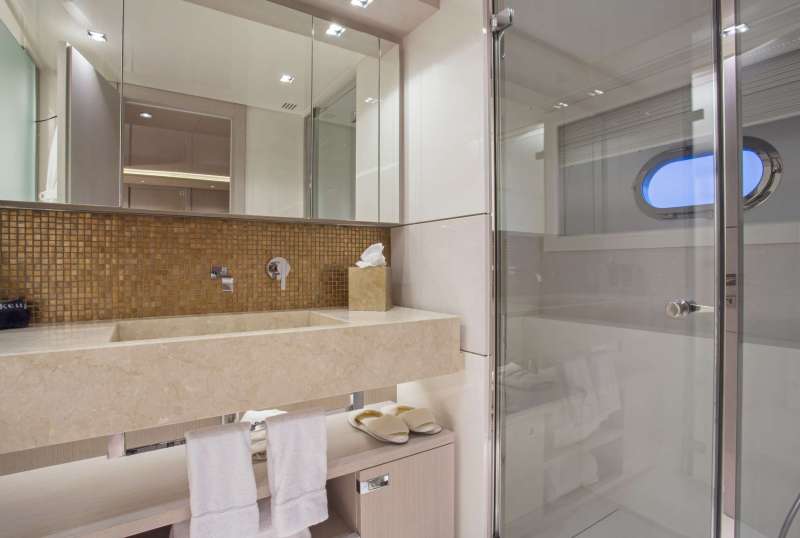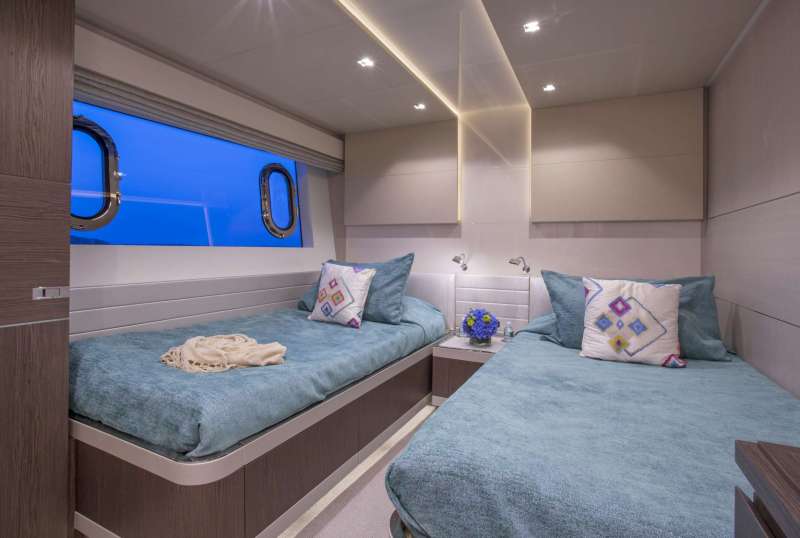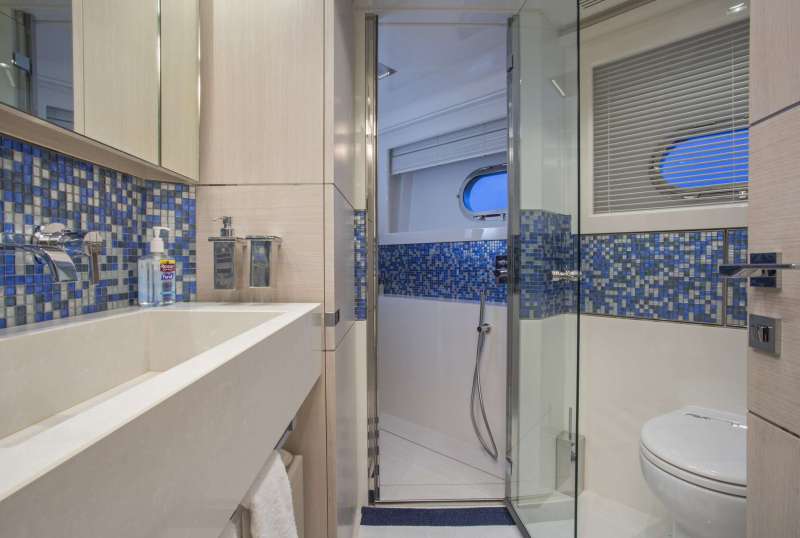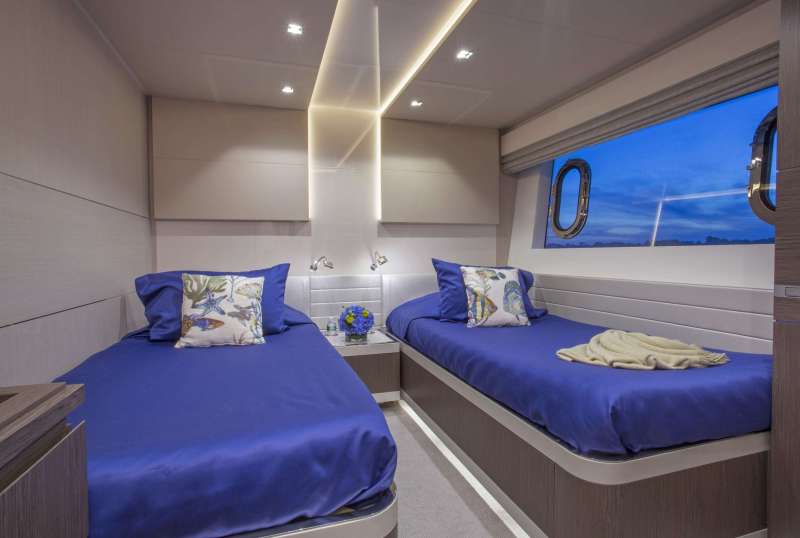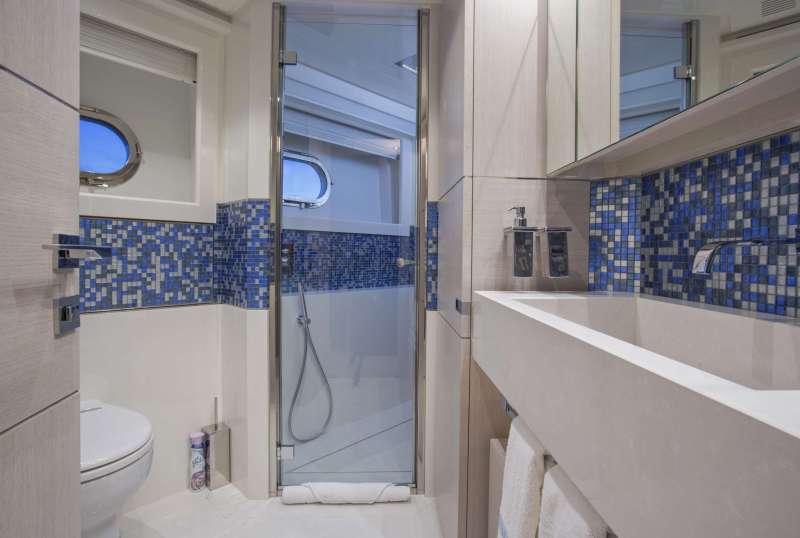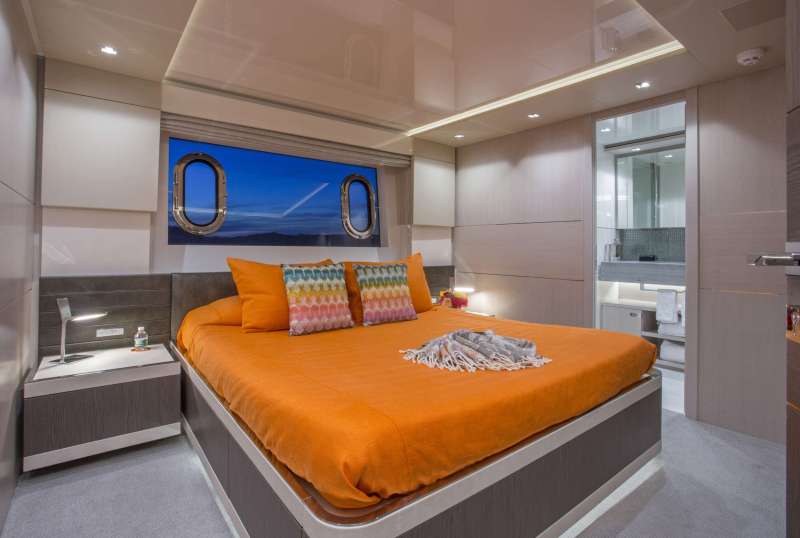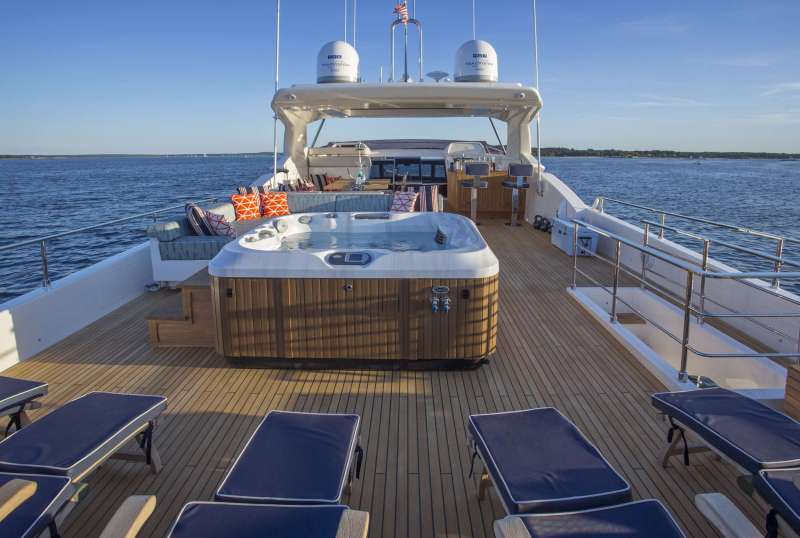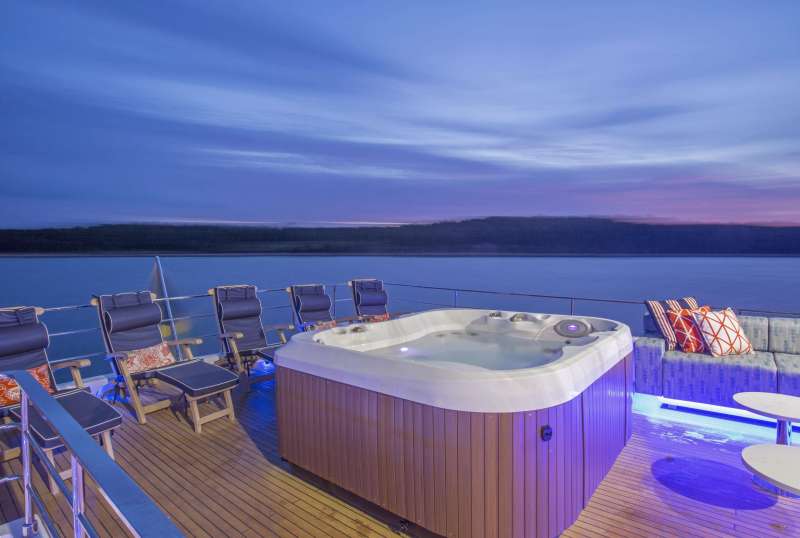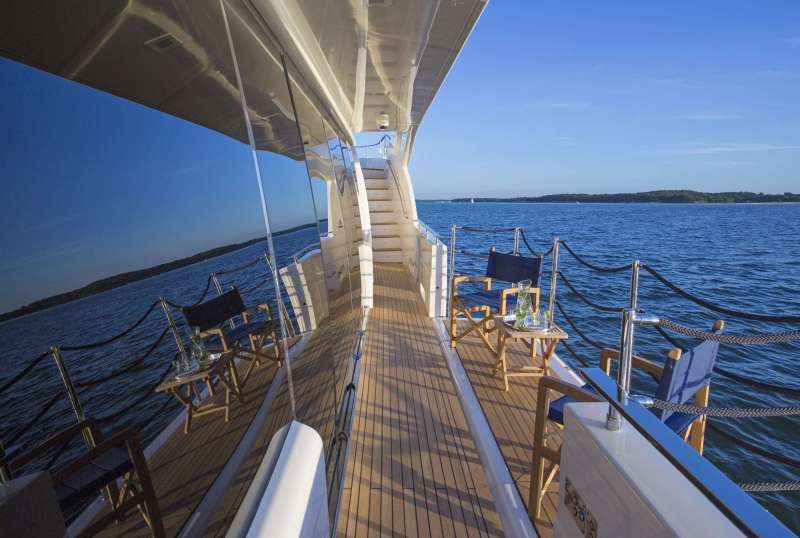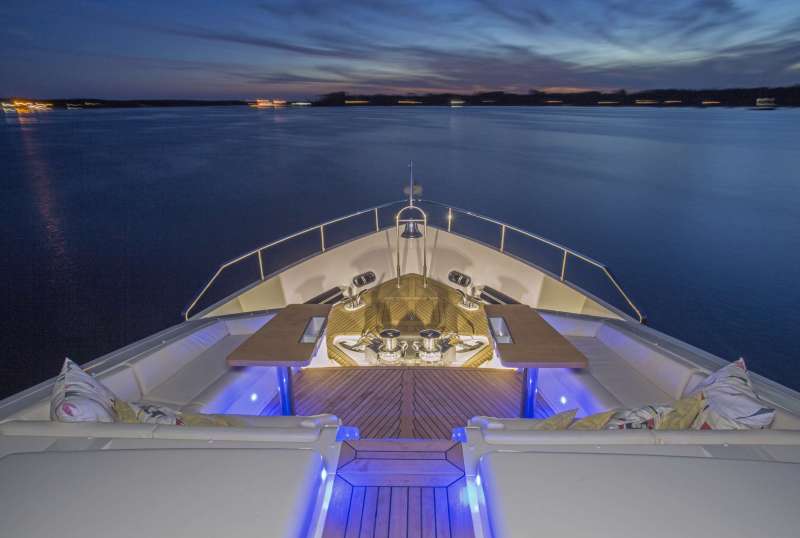 ALANDREA
From $75,000/week
5 cabins
108 ft
Ferretti
10 guests
Refit: 2022
95 US Gall/Hr
6 reviews
Jetski
Jacuzzi
Scuba Onboard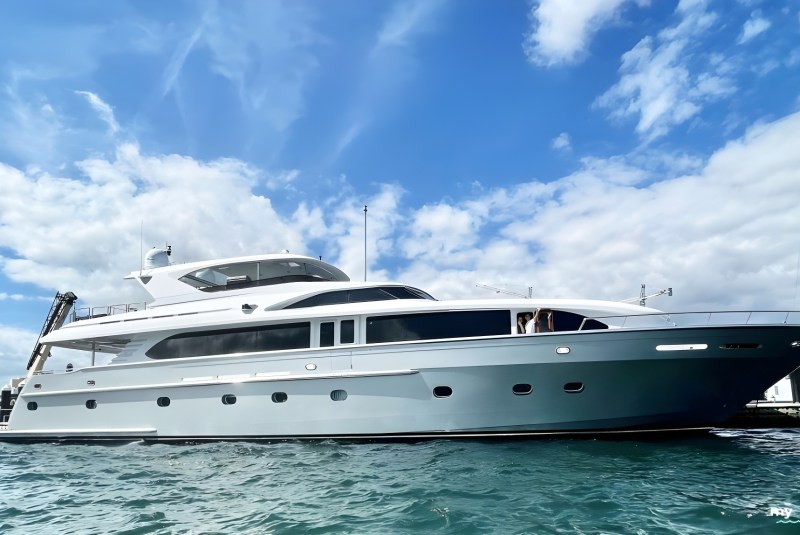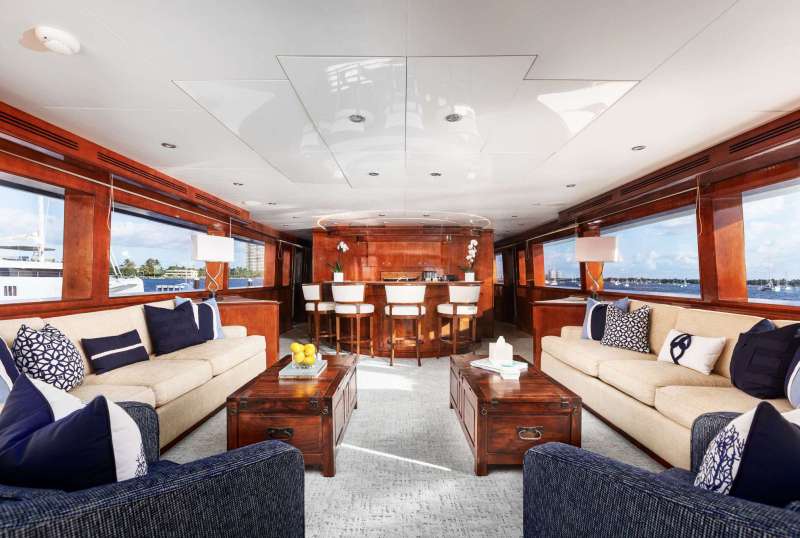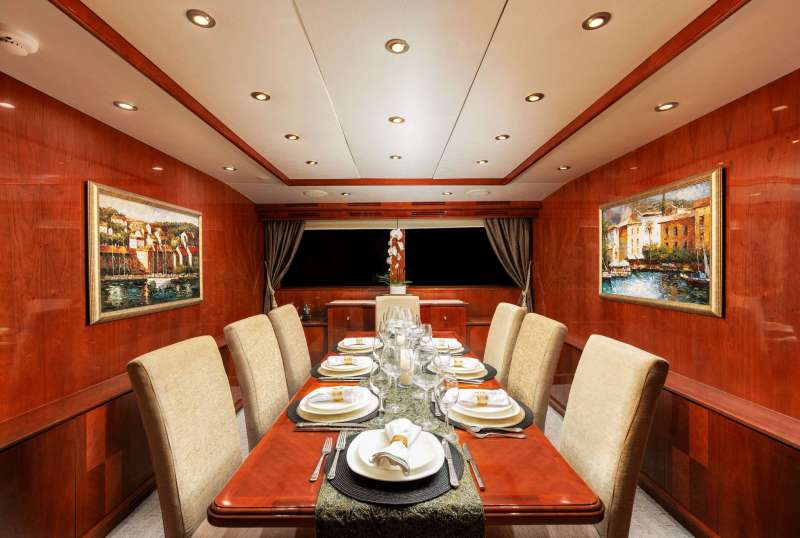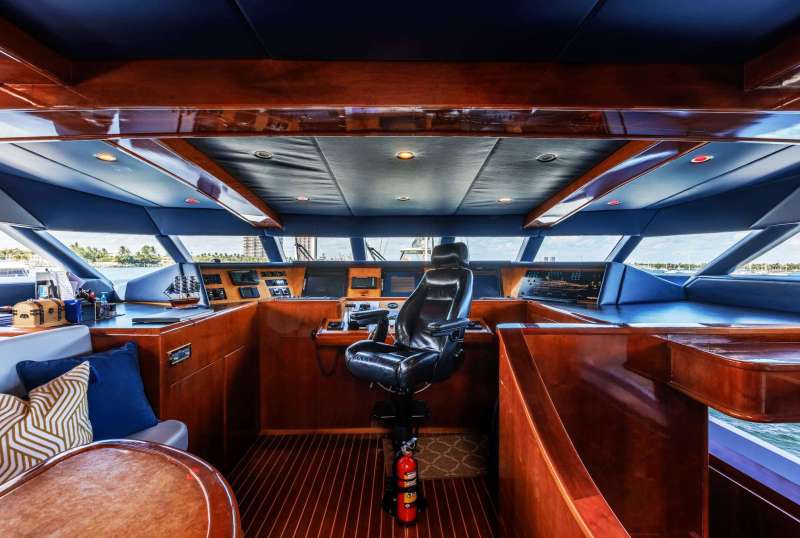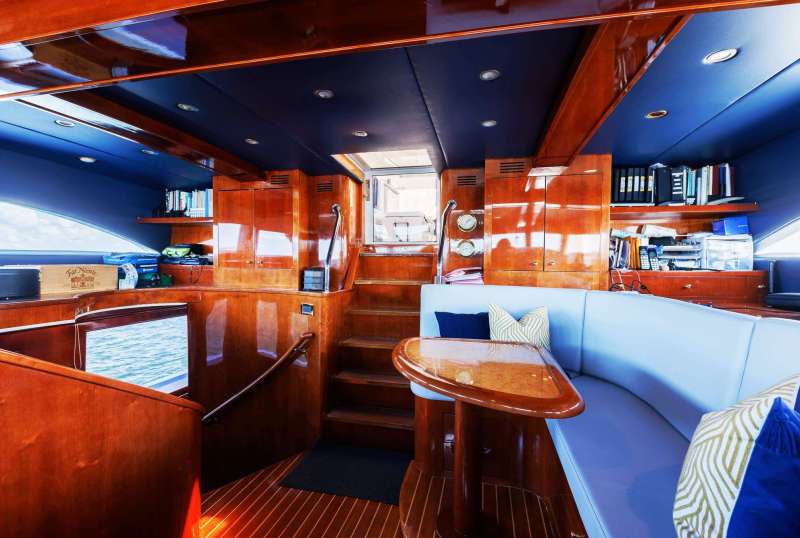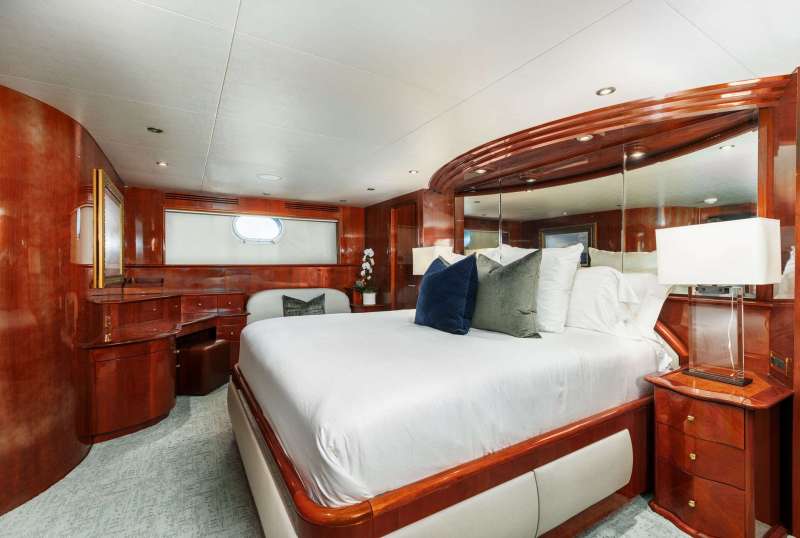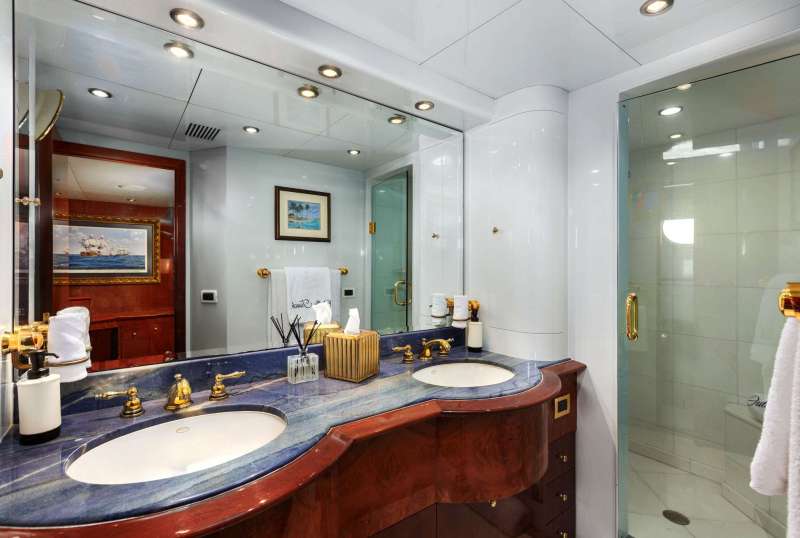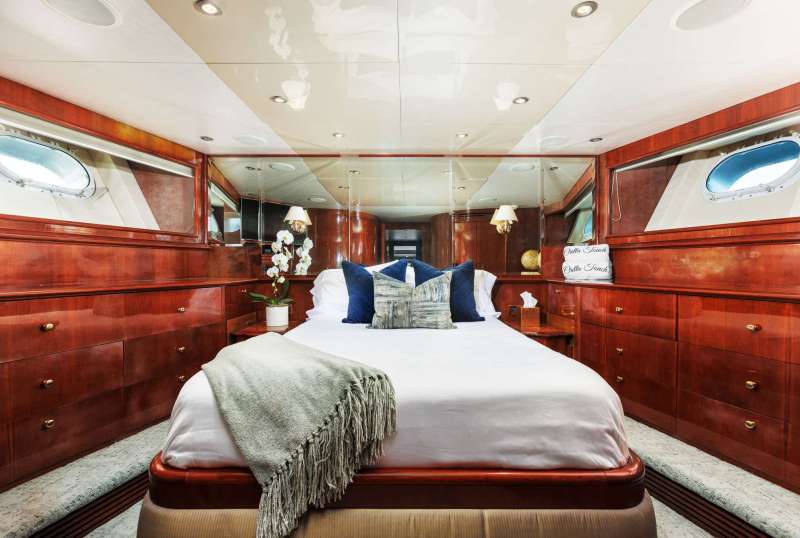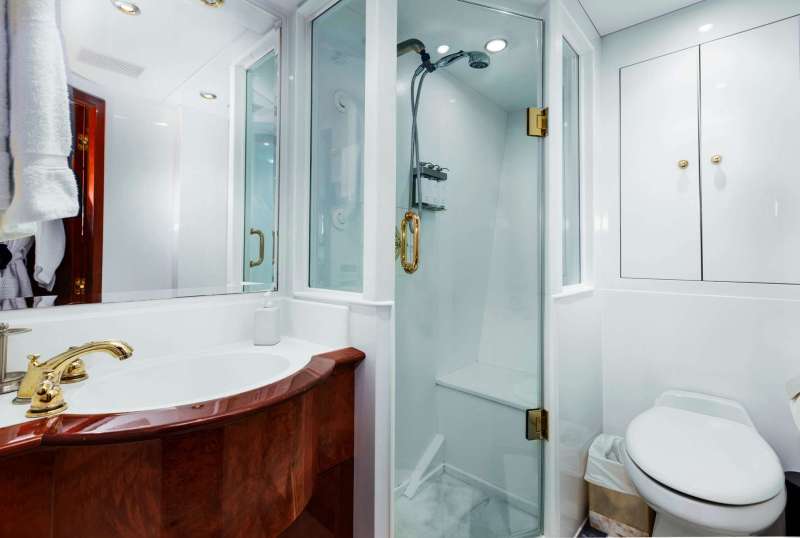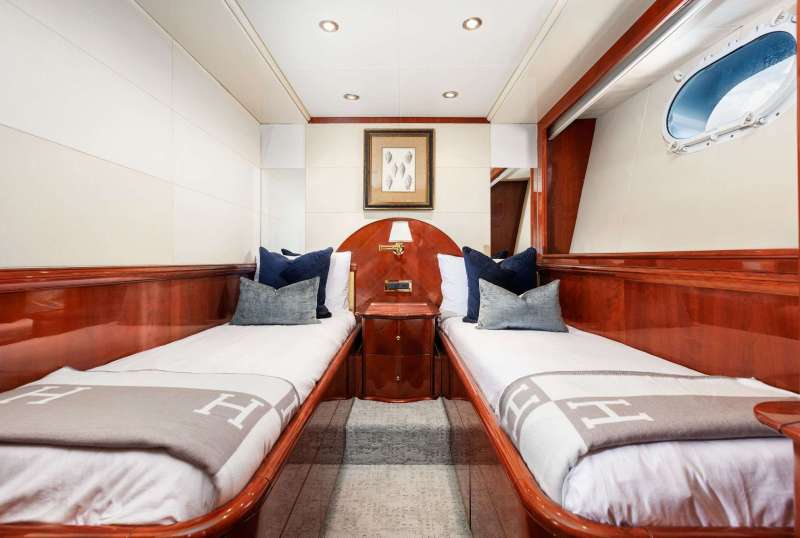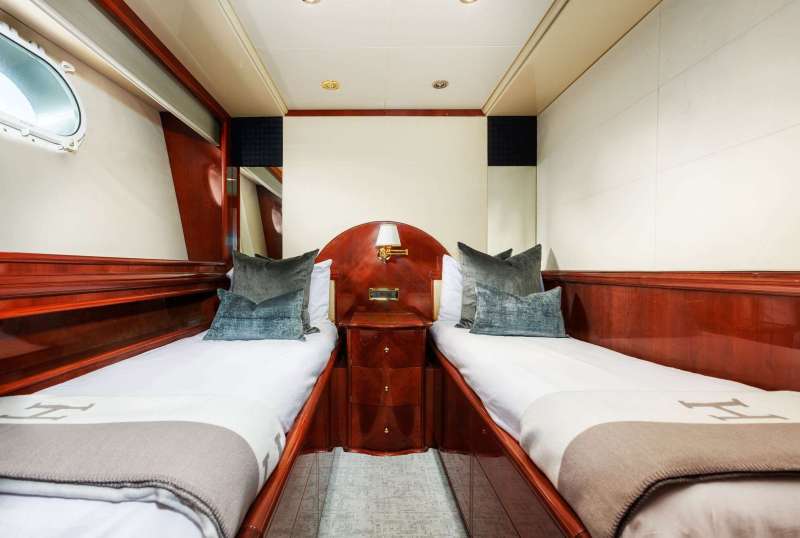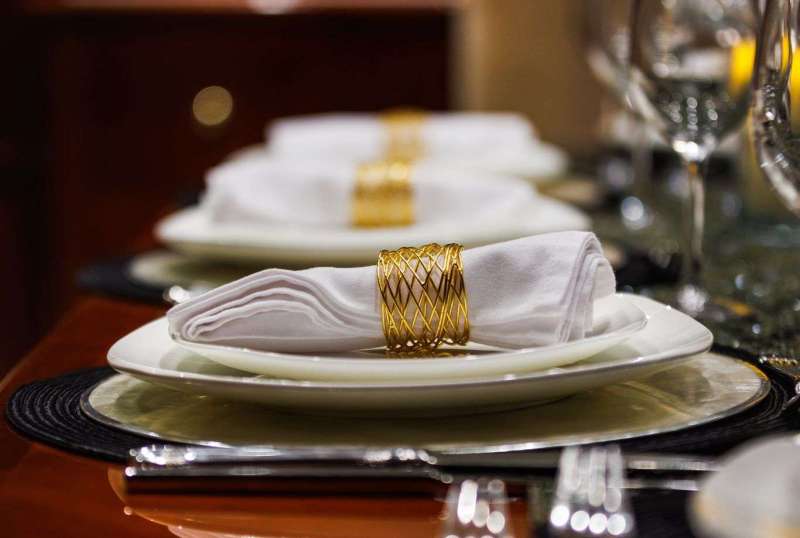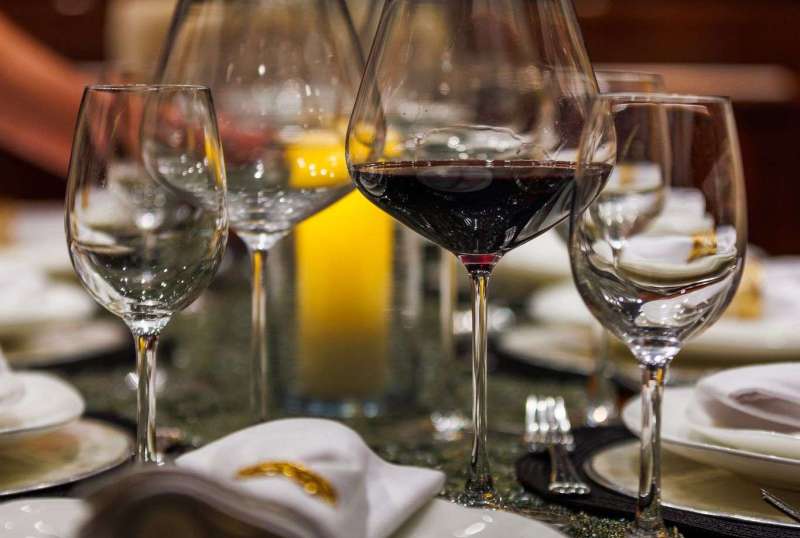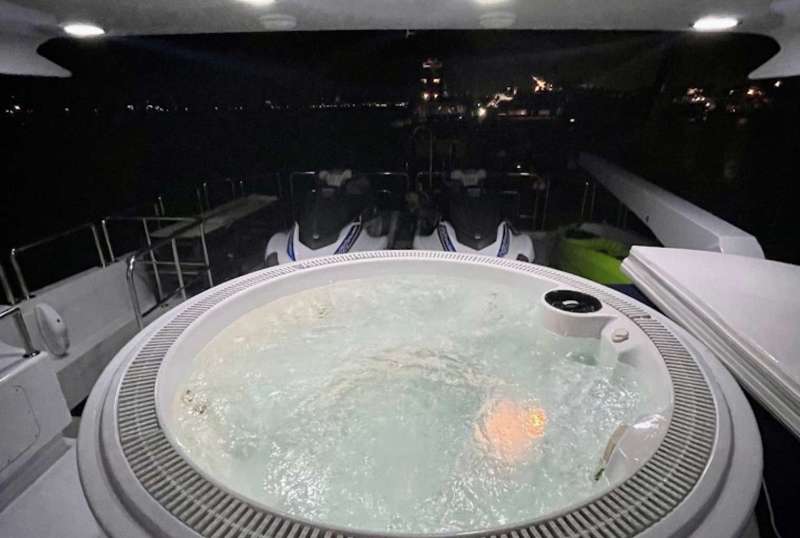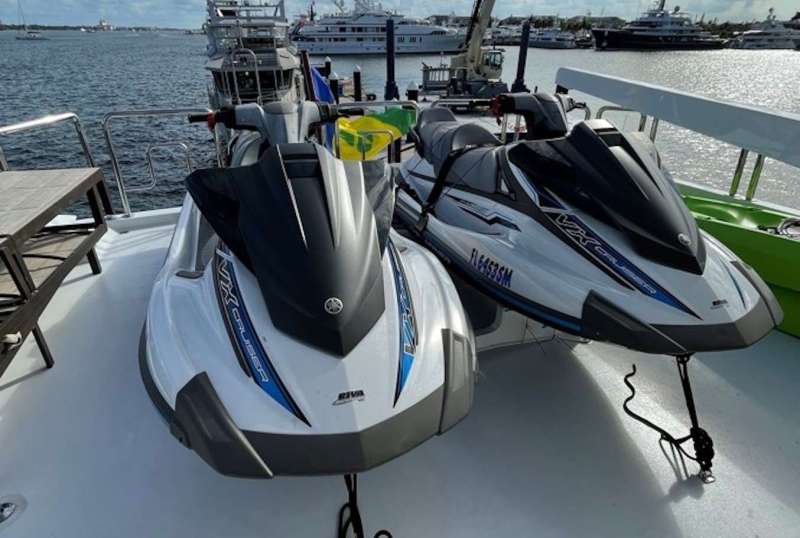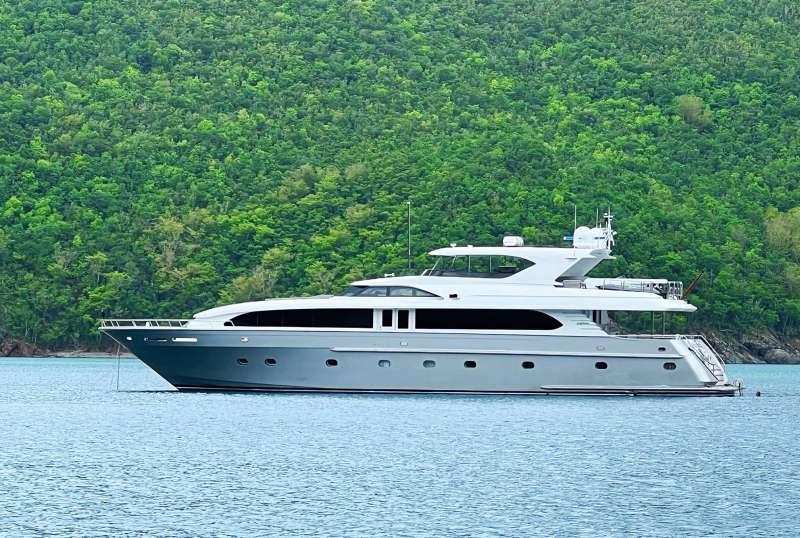 OUTTA TOUCH
From $75,000/week
4 cabins
105 ft
Intermarine Savannah
8 guests
Refit: 2021
40 US Gall/Hr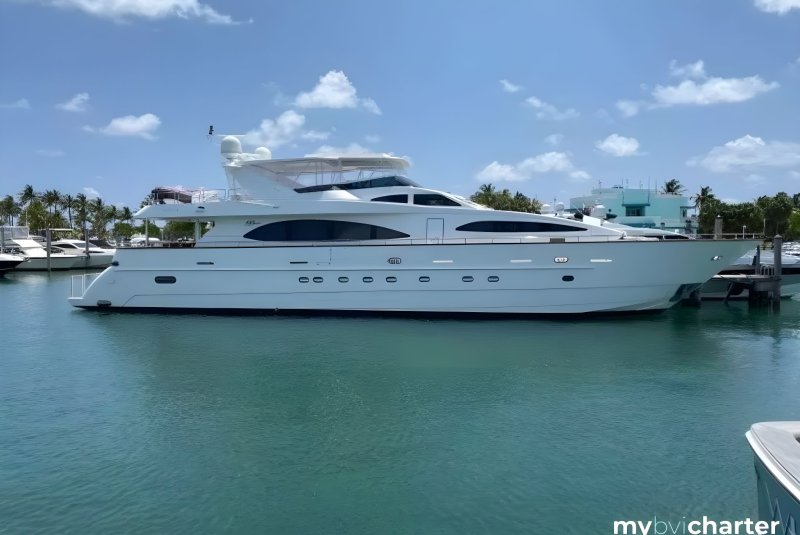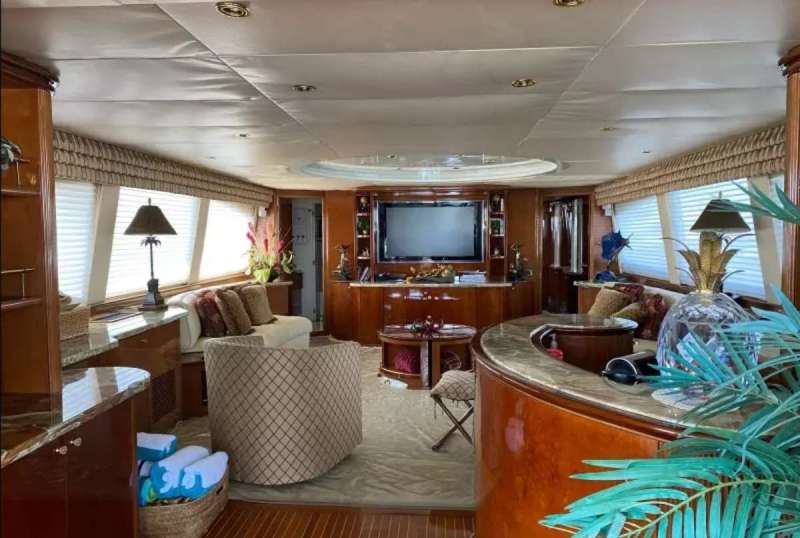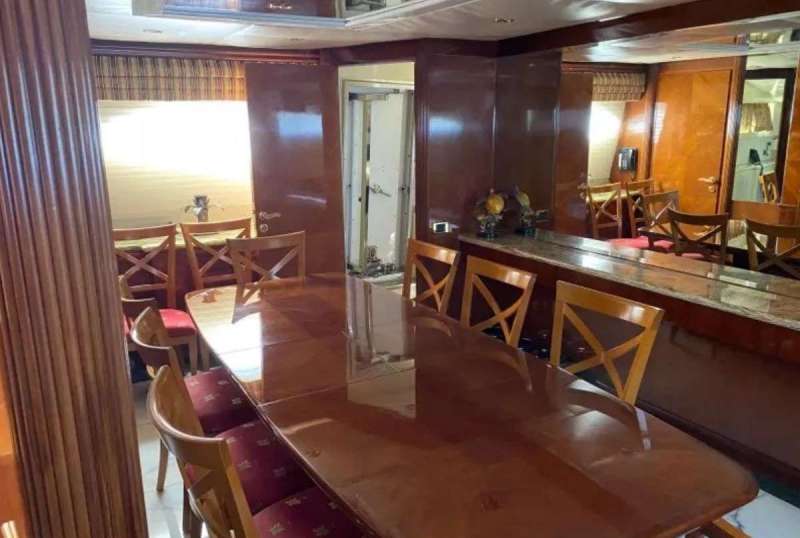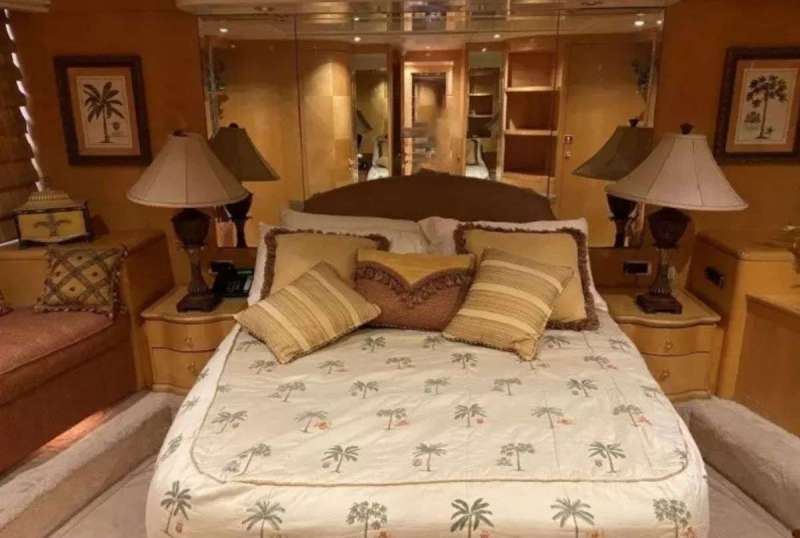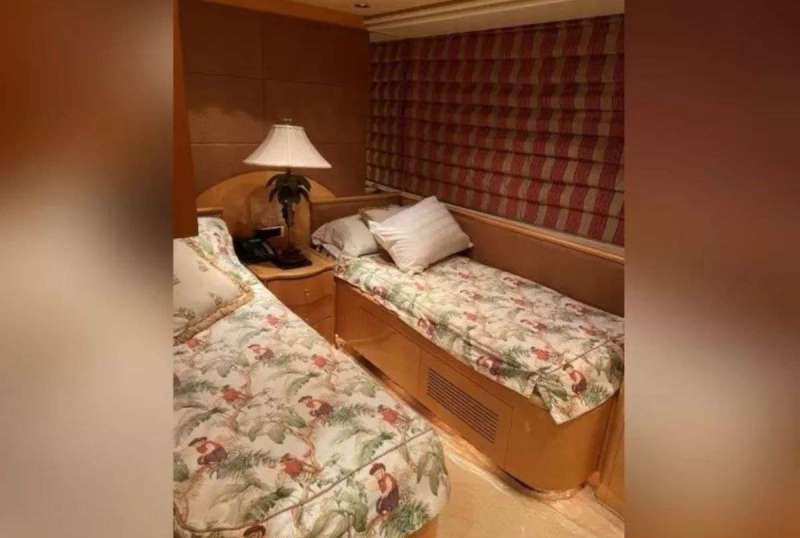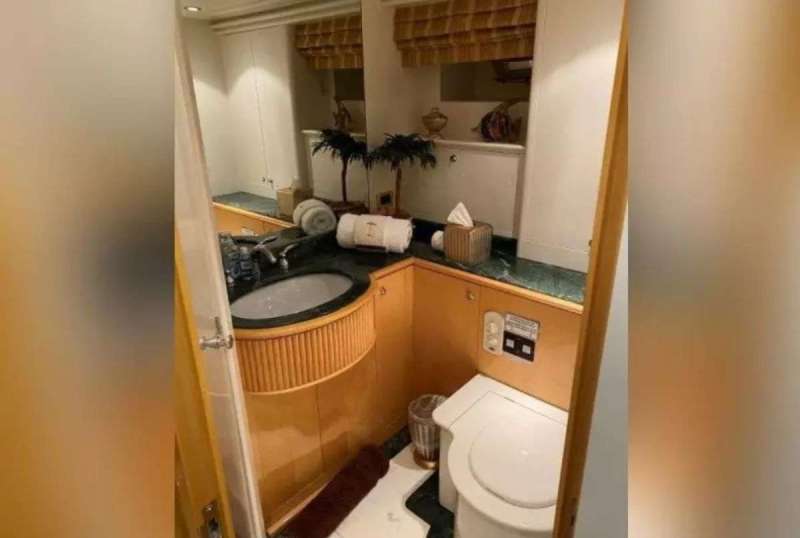 Steeling Time
From $75,000/week
4 cabins
100 ft
Azimut
10 guests
Refit: 2023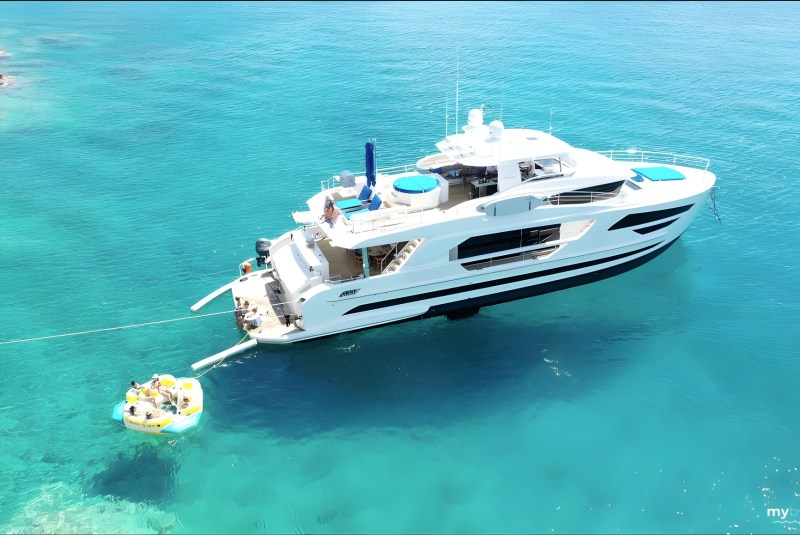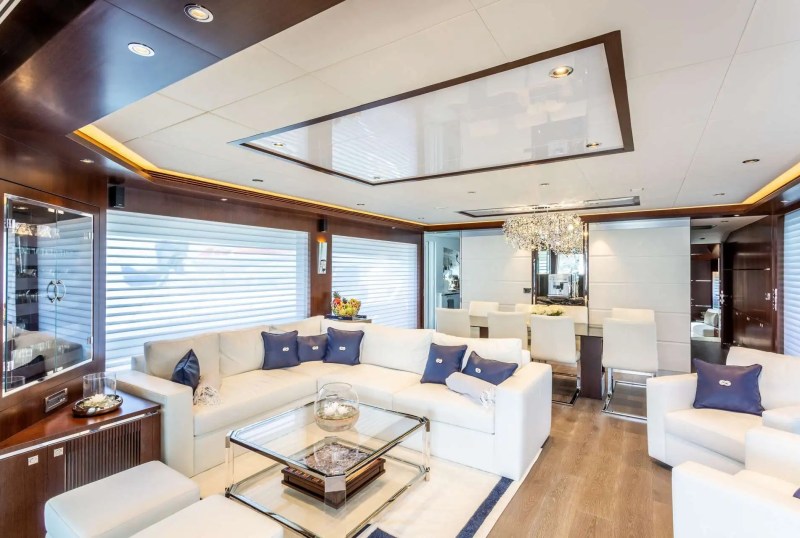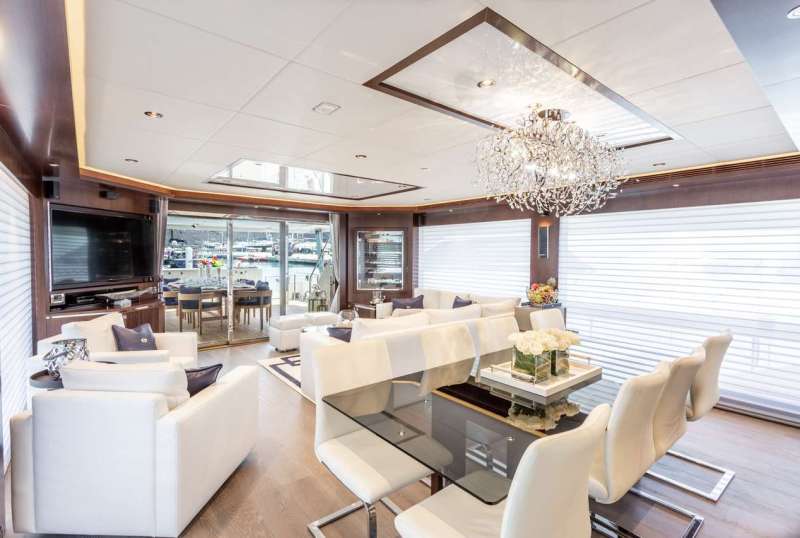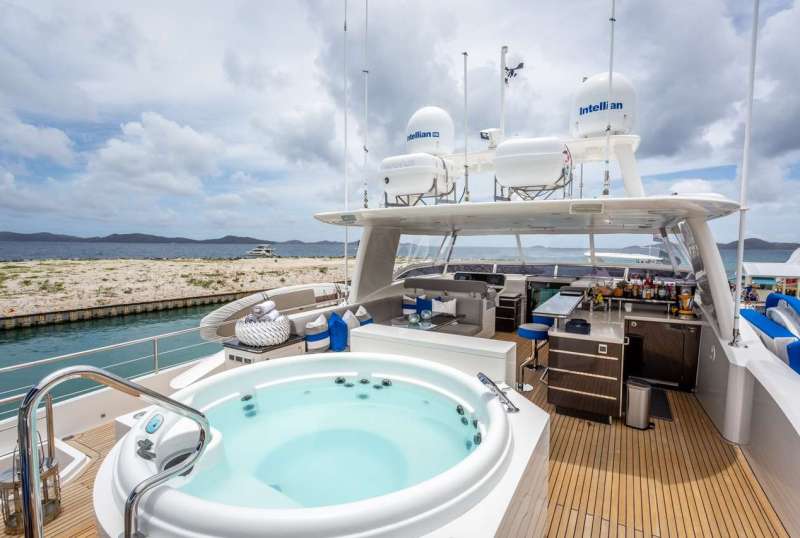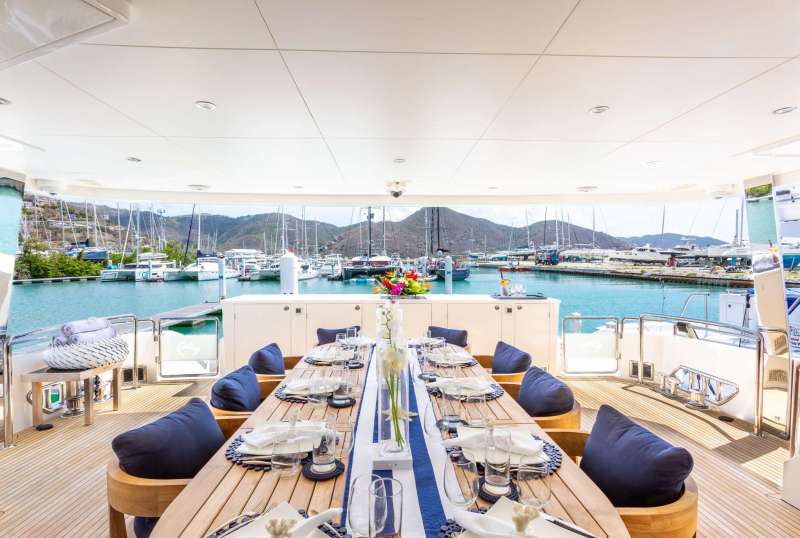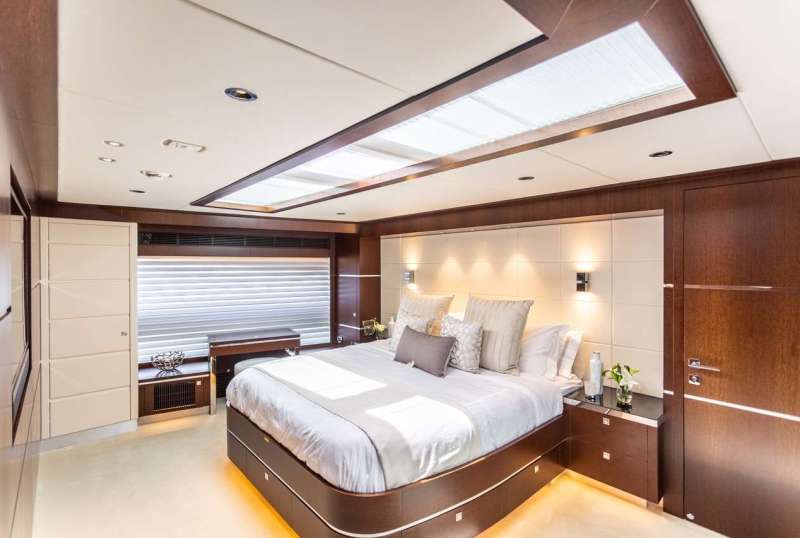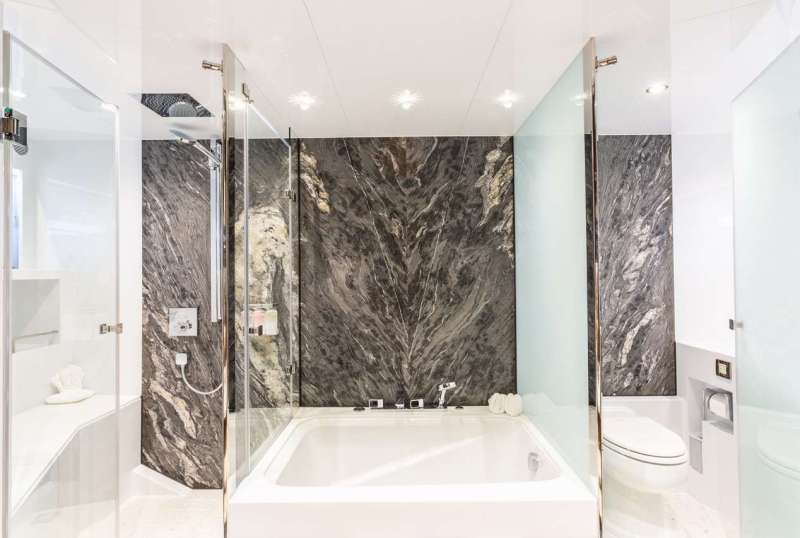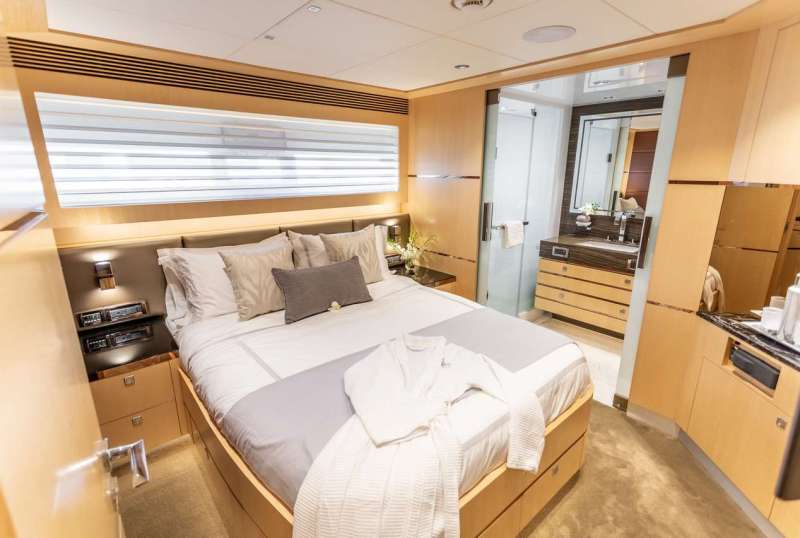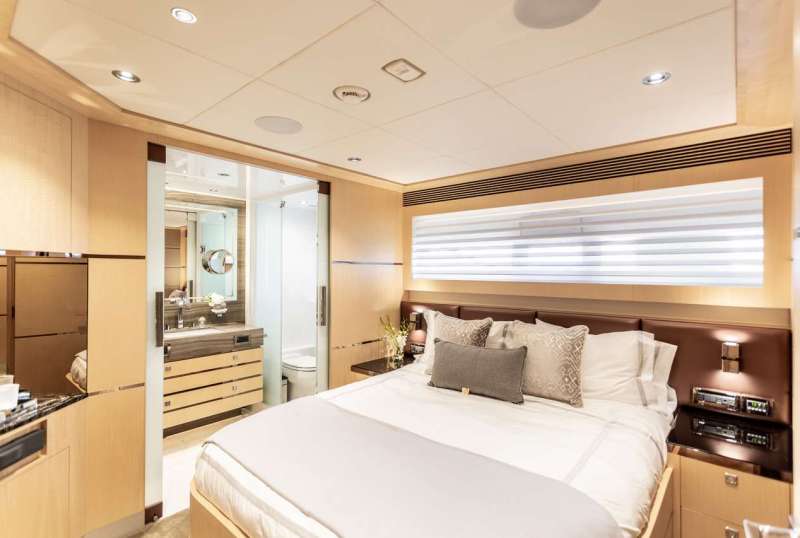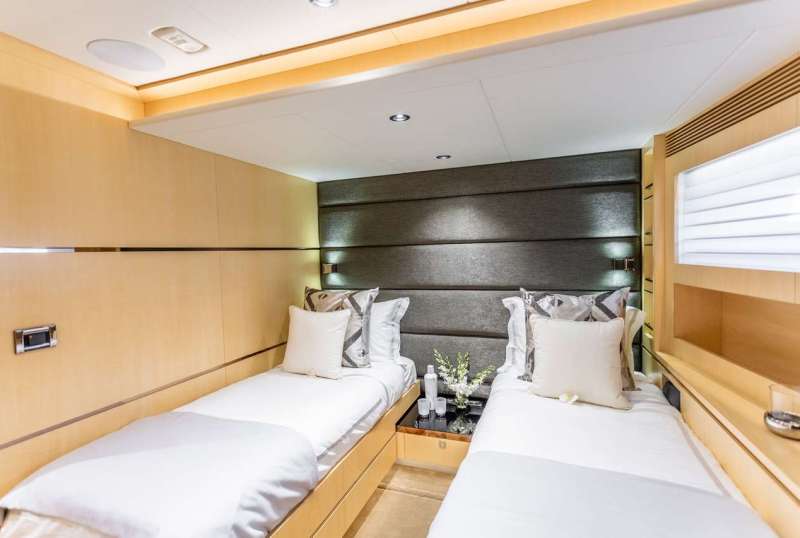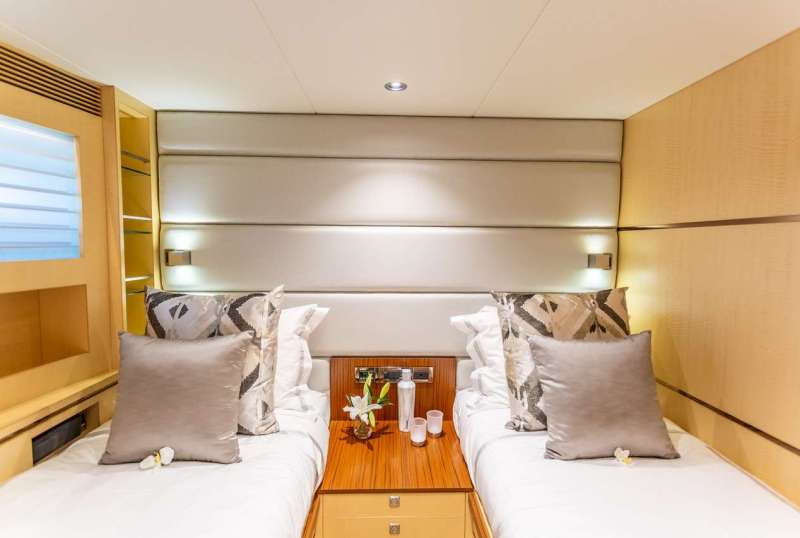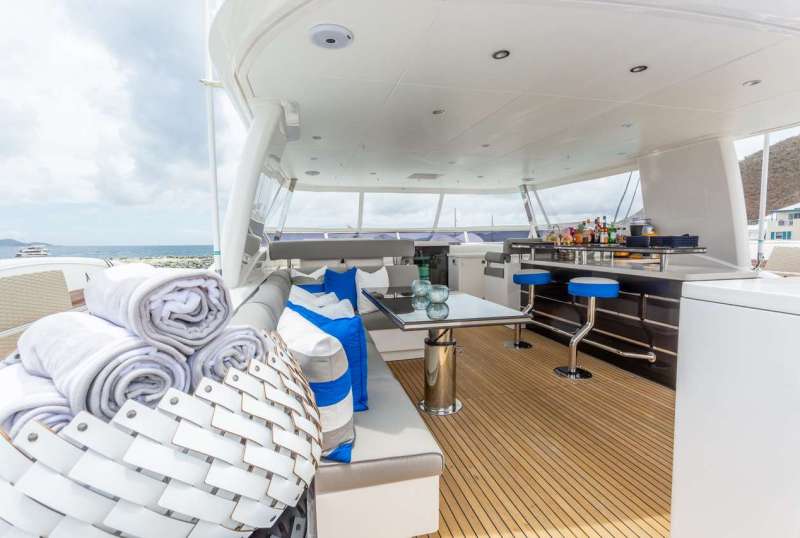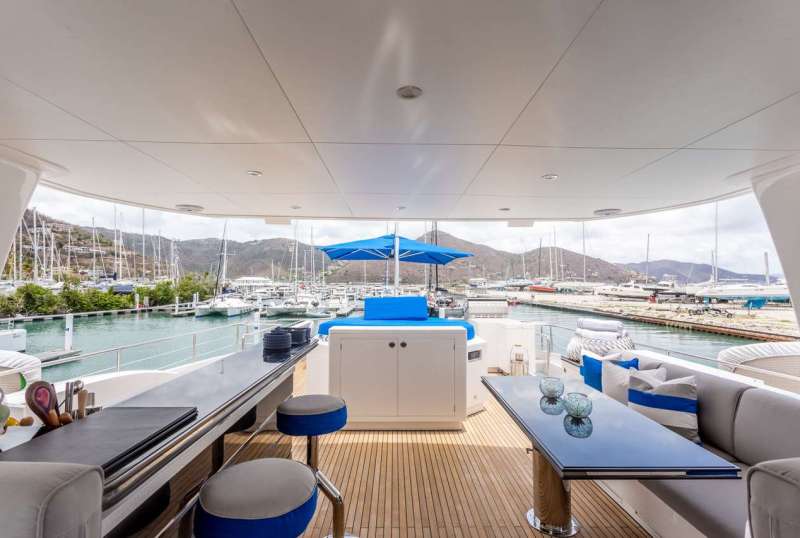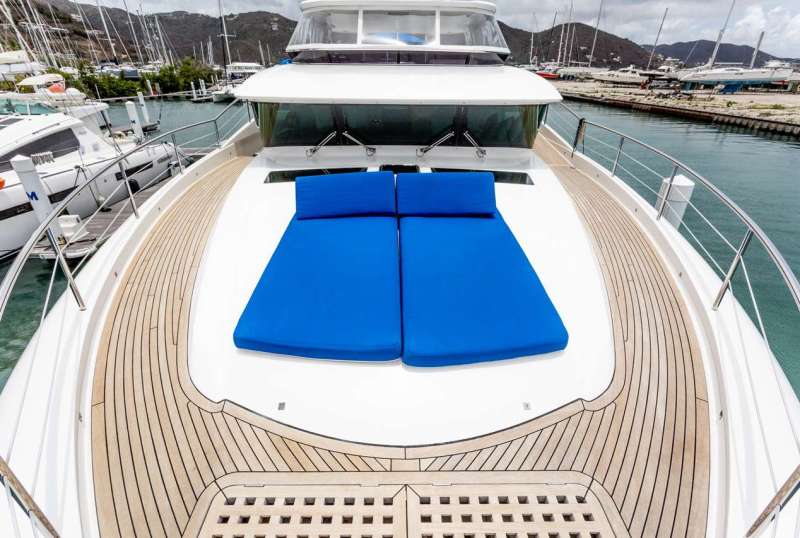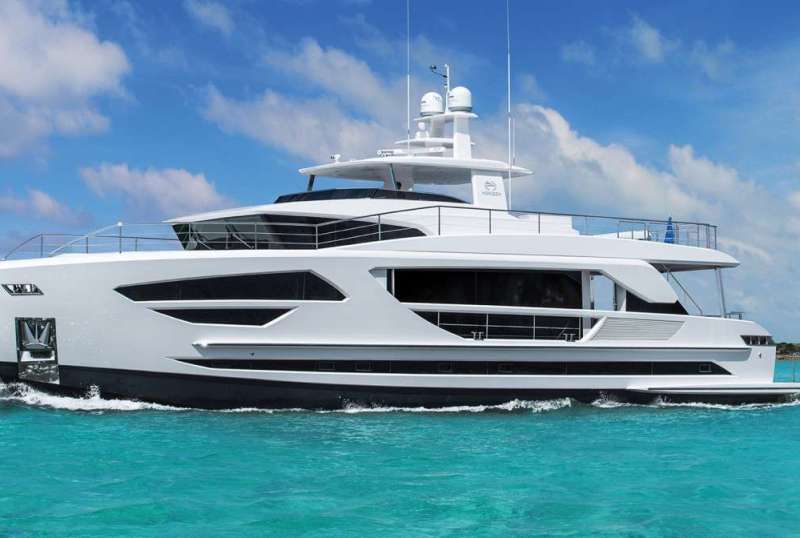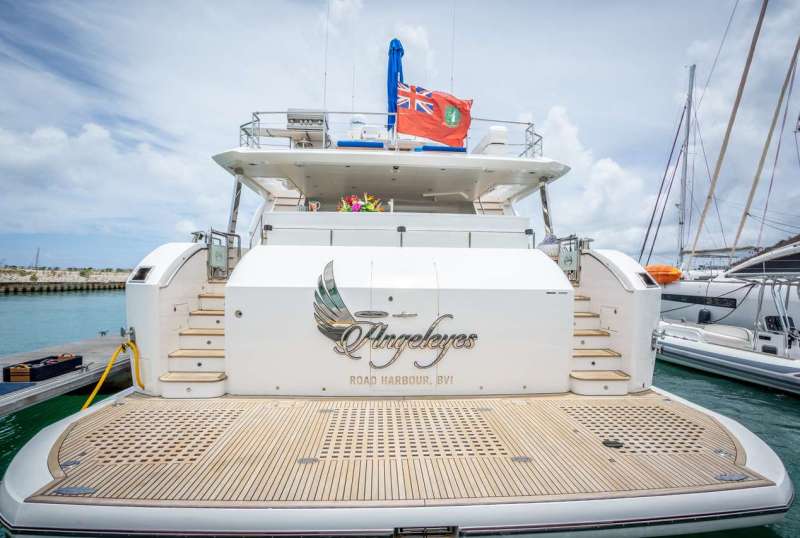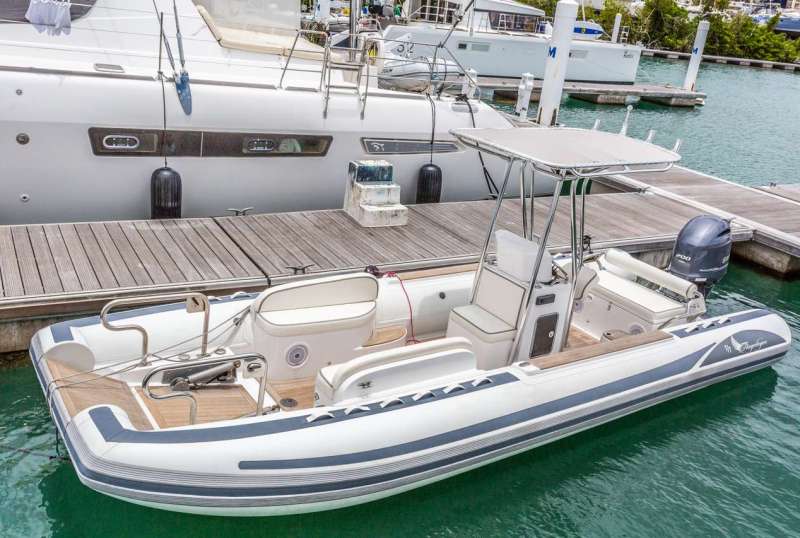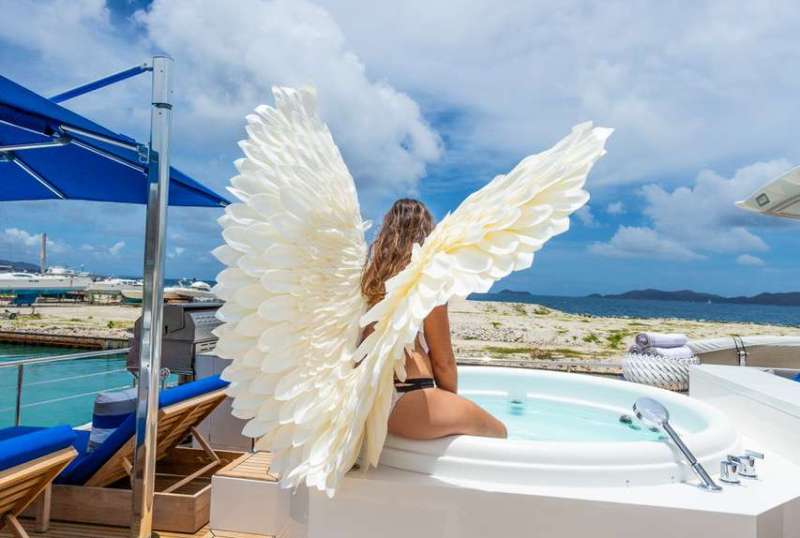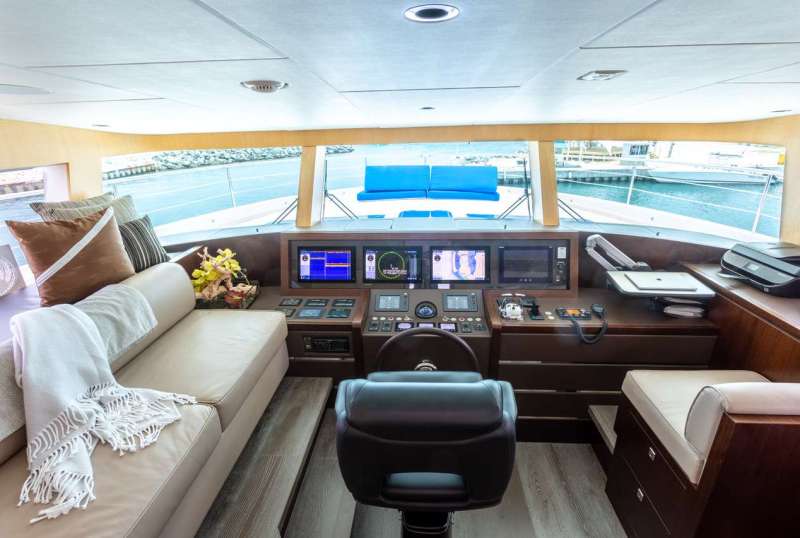 ANGELEYES
From $74,550/week
5 cabins
85 ft
Horizon
10 guests
Built: 2017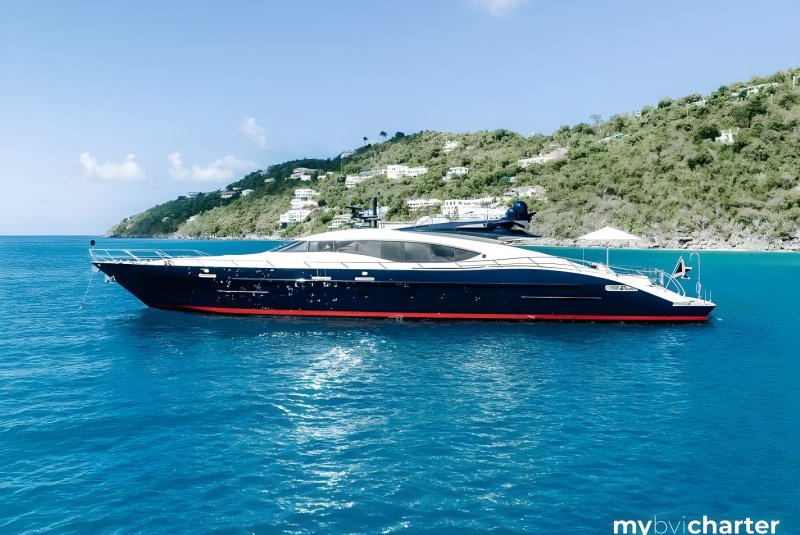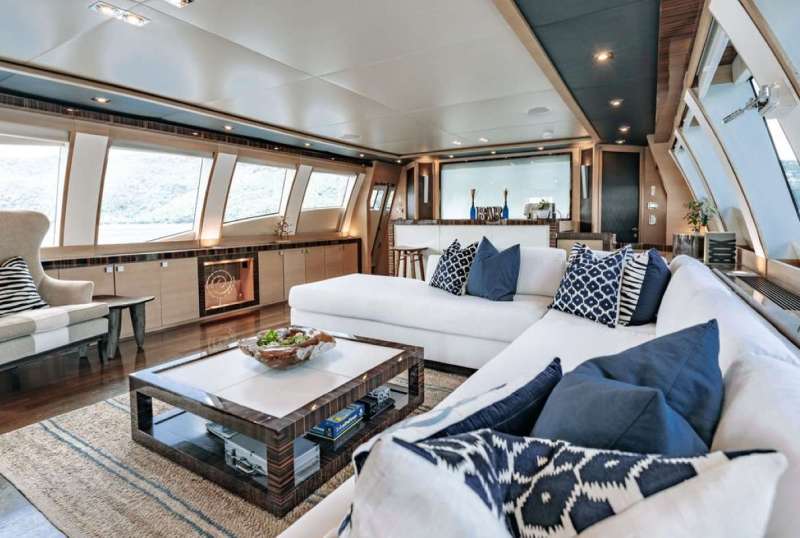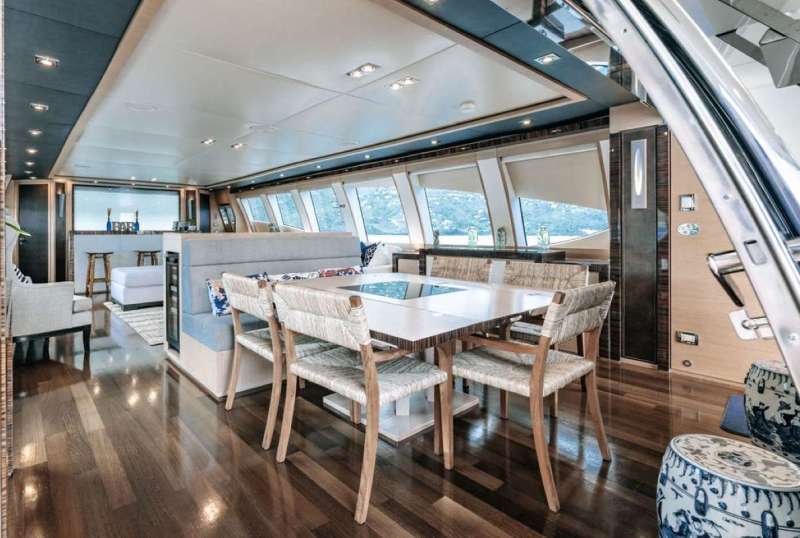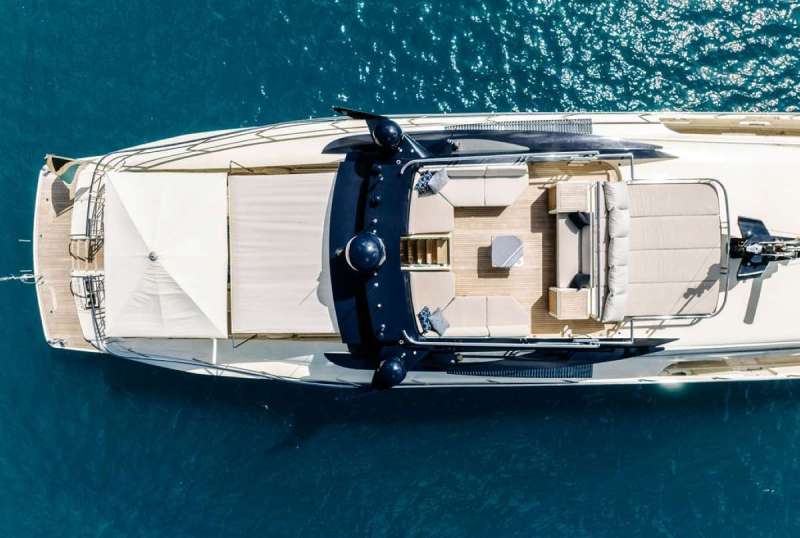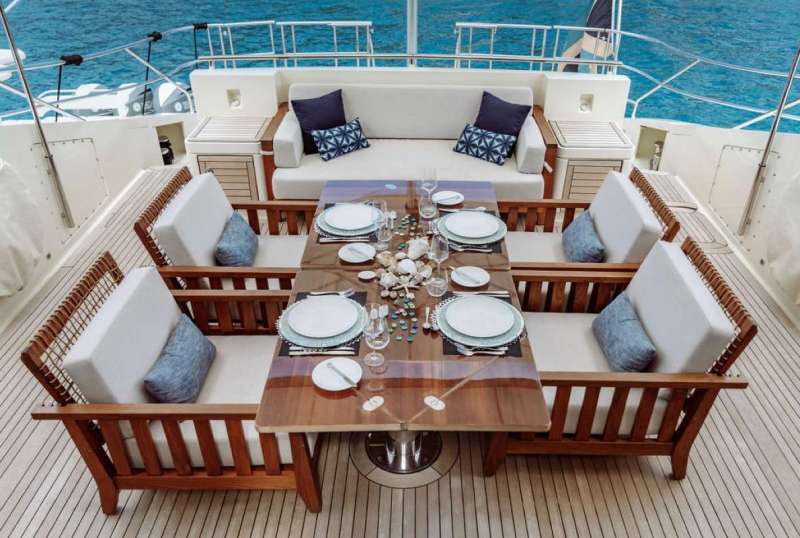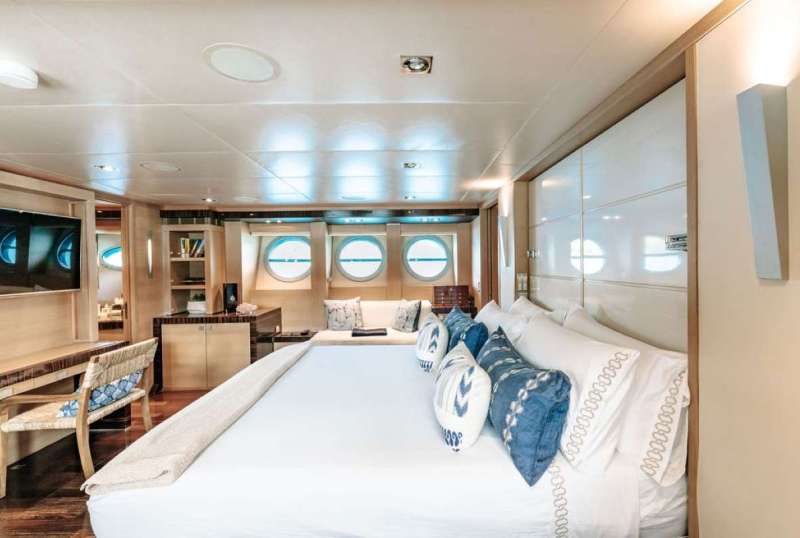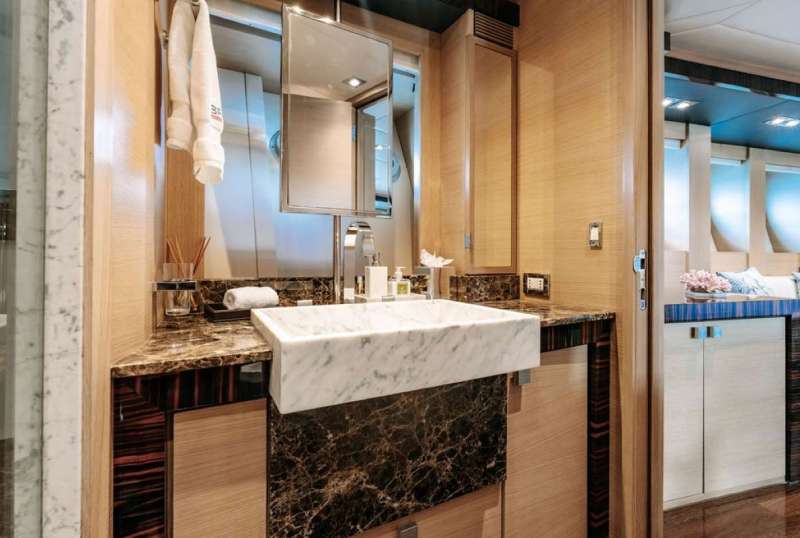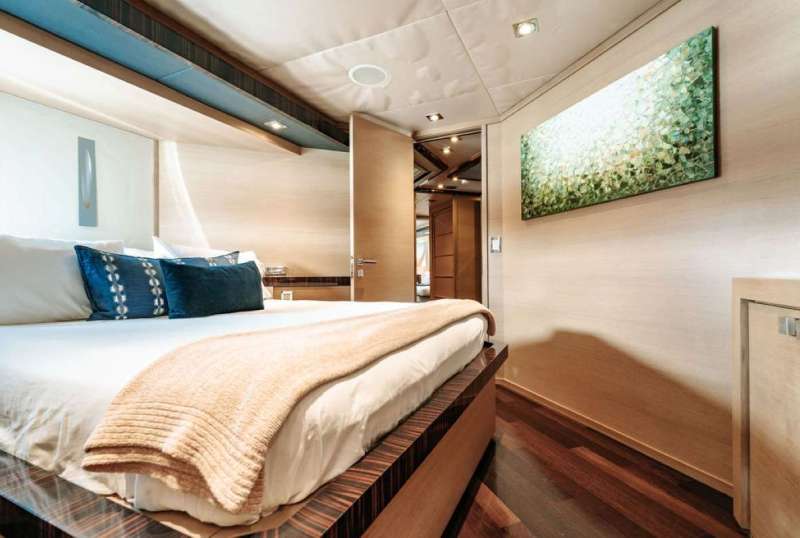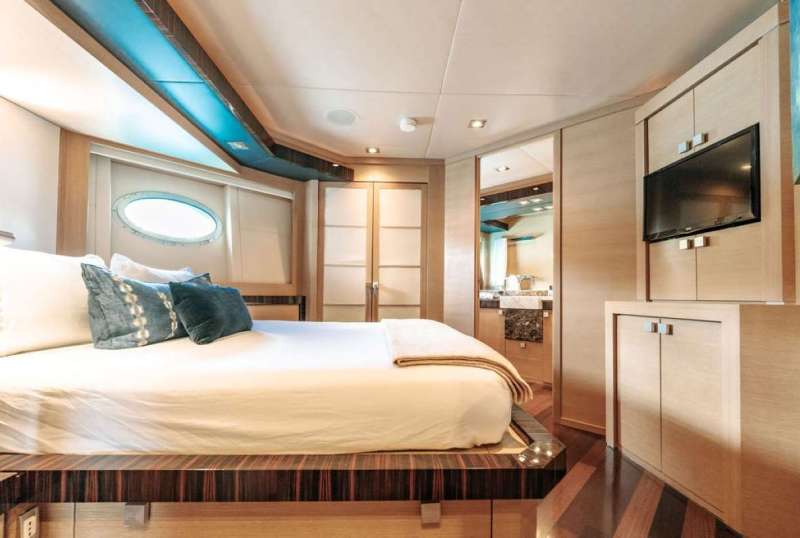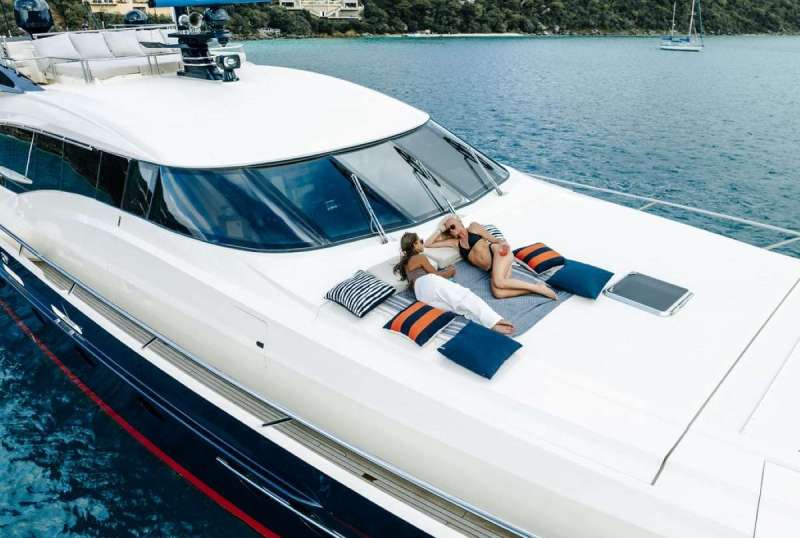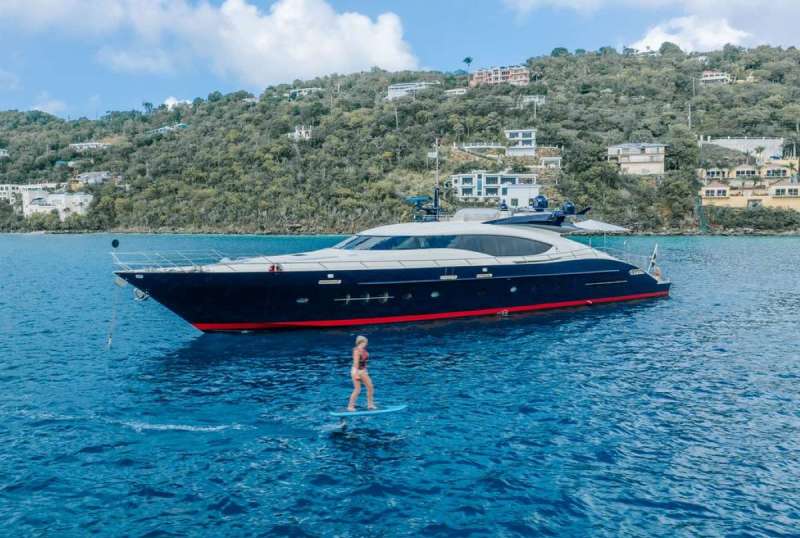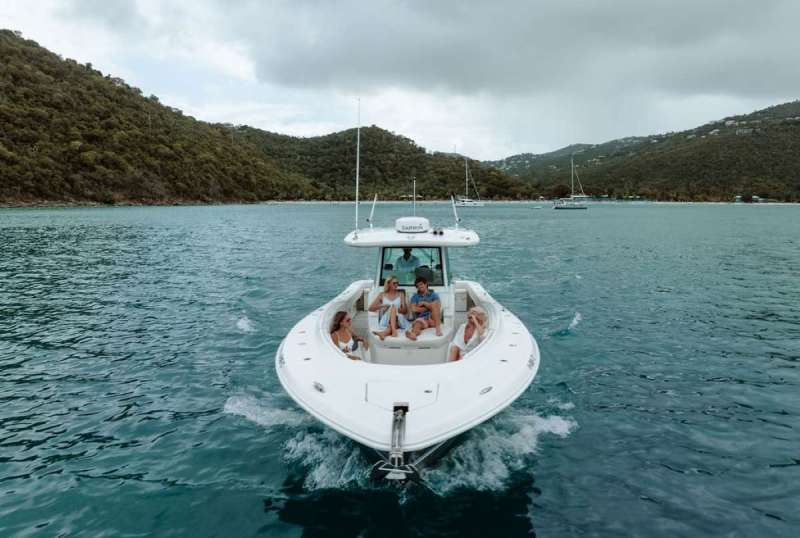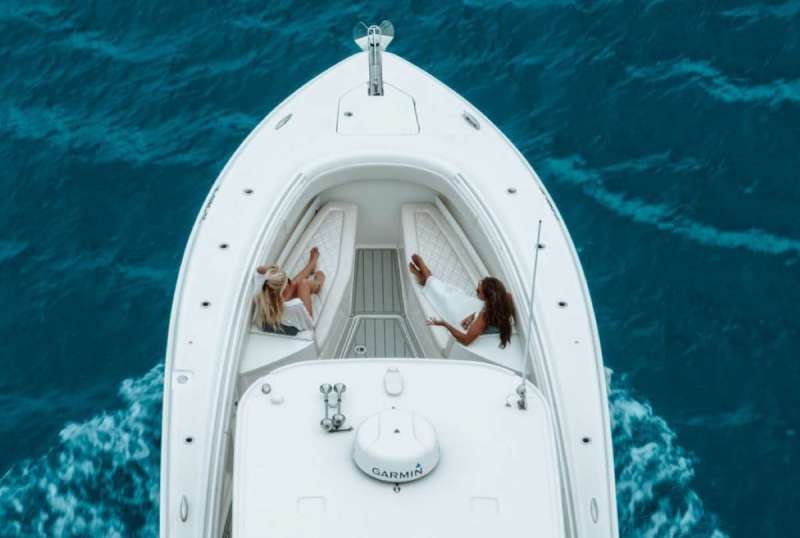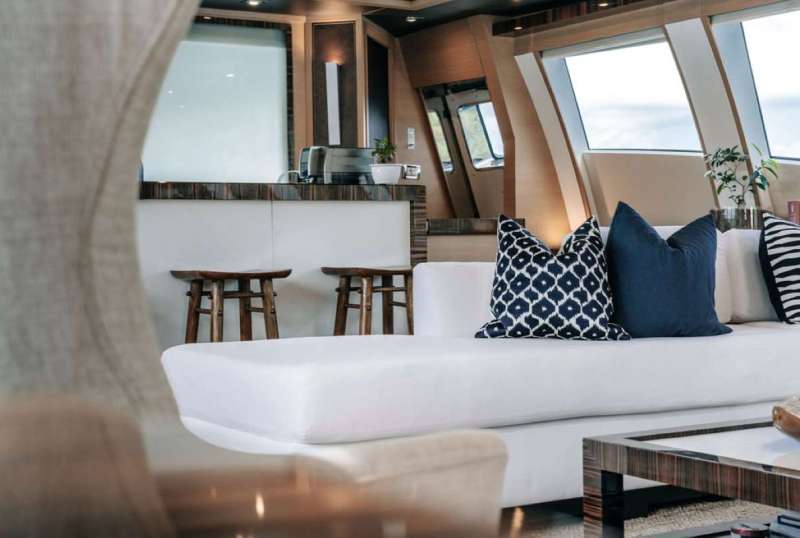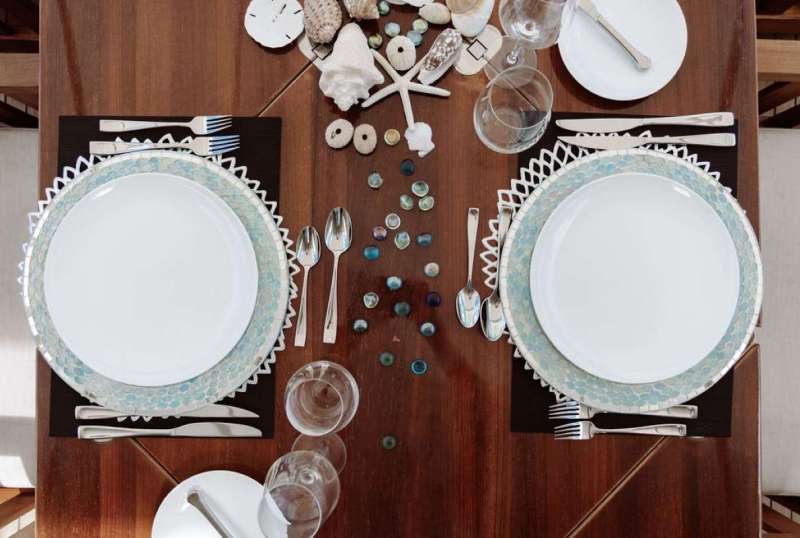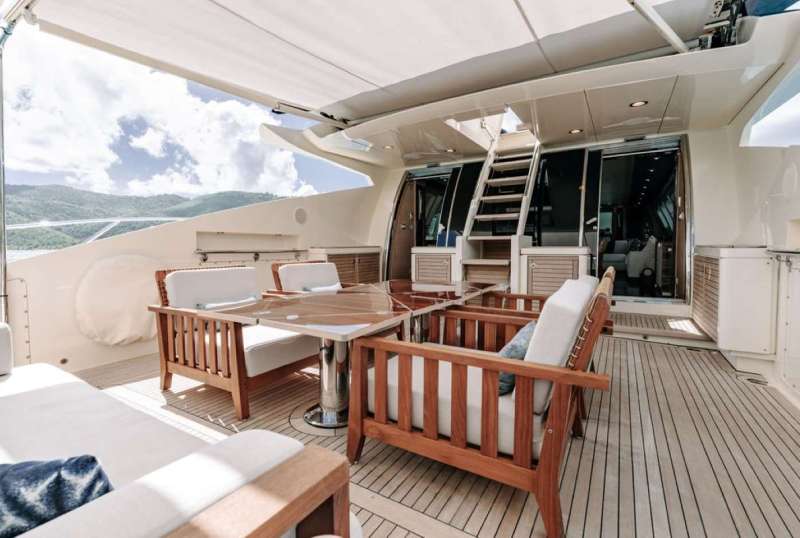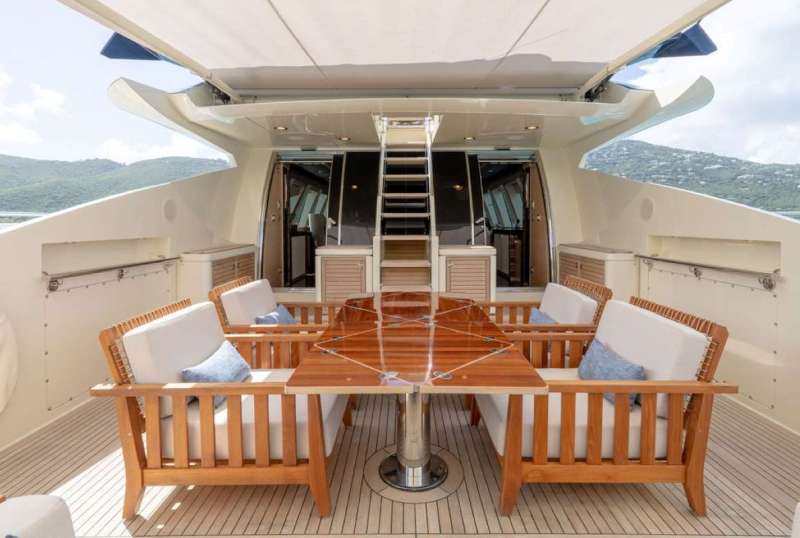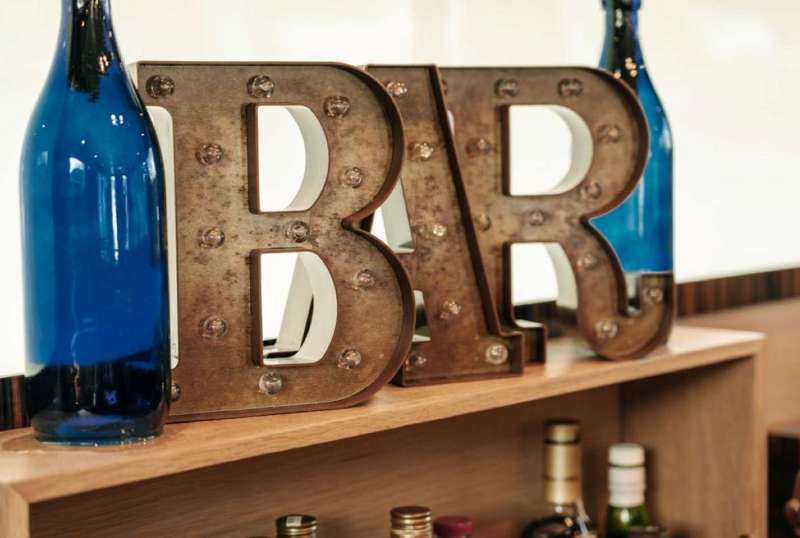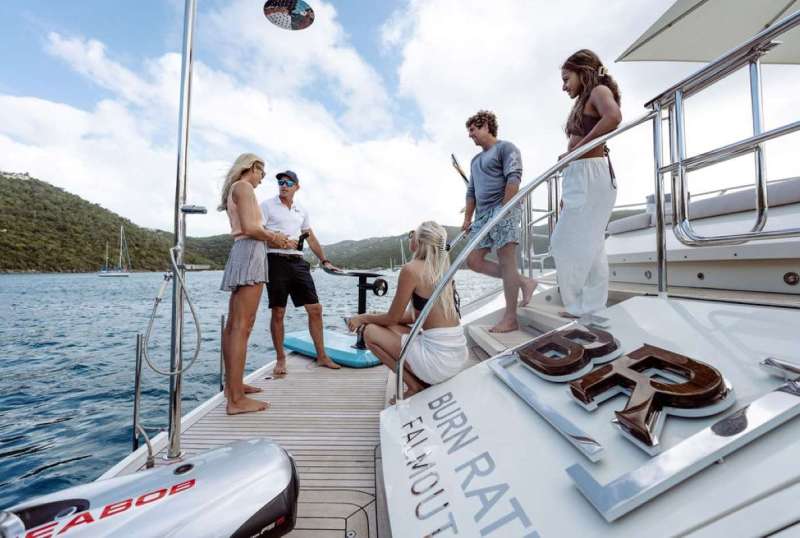 BURN RATE
From $74,000/week
4 cabins
120 ft
Palmer Johnson
8 guests
Refit: 2018
150 US Gall/Hr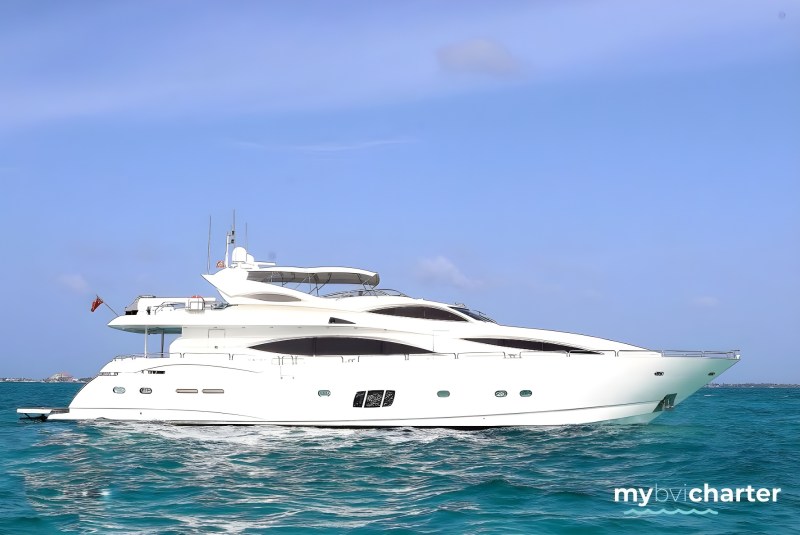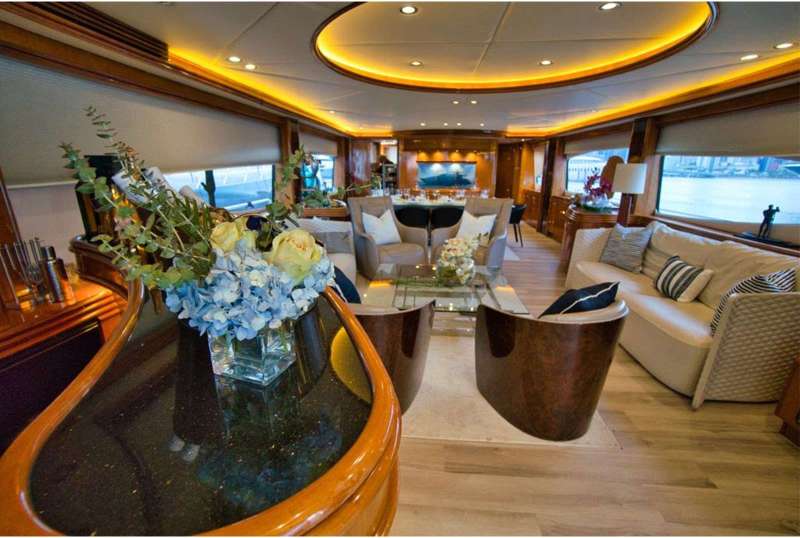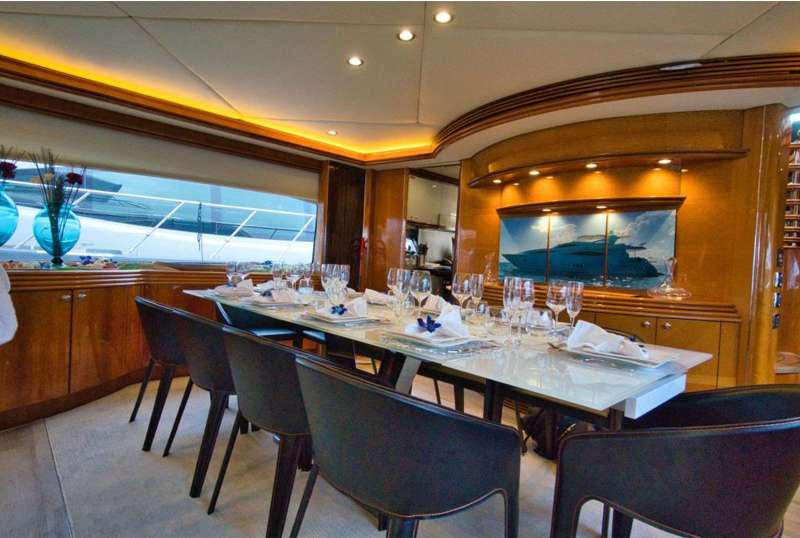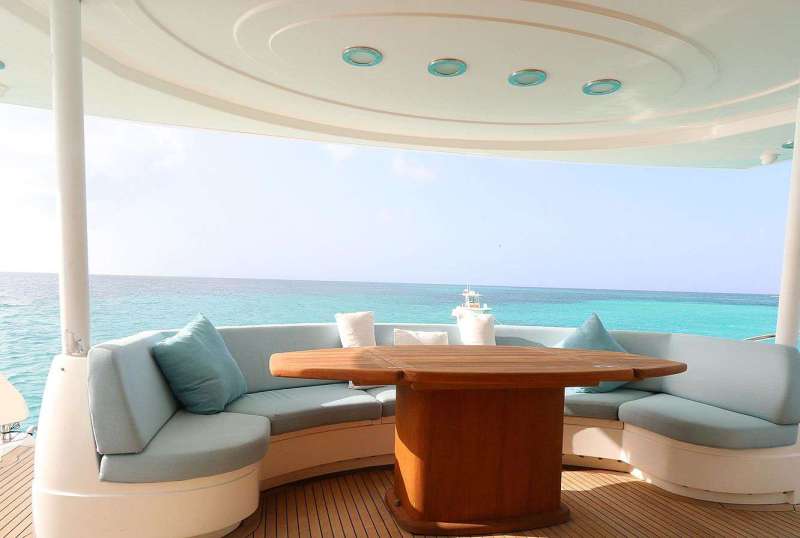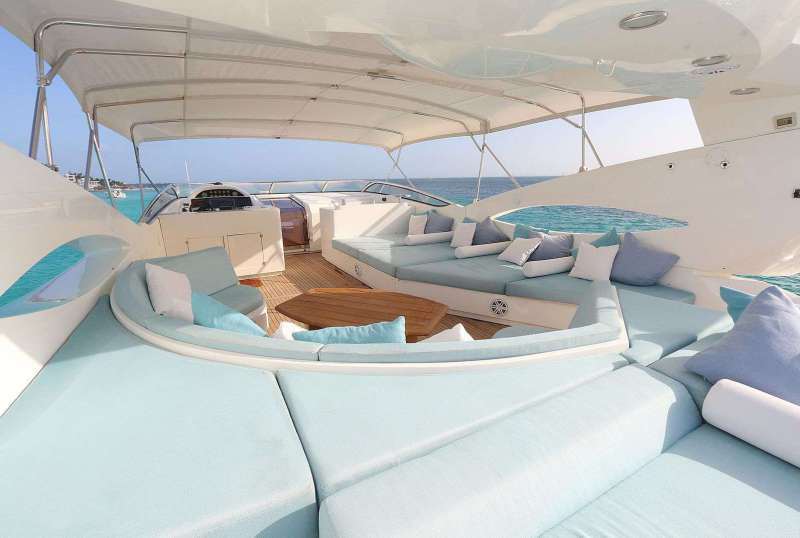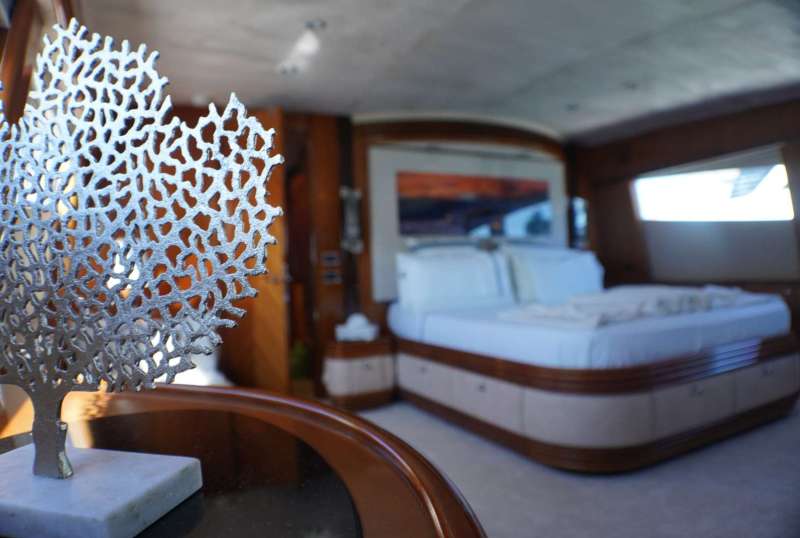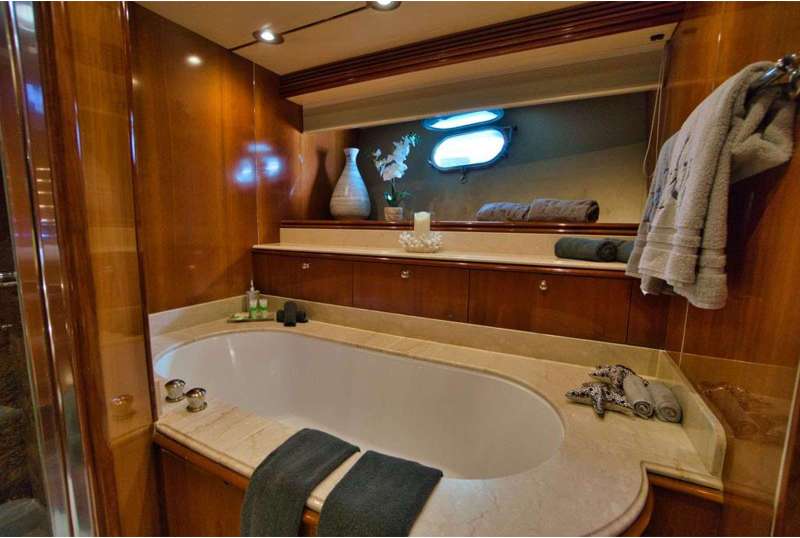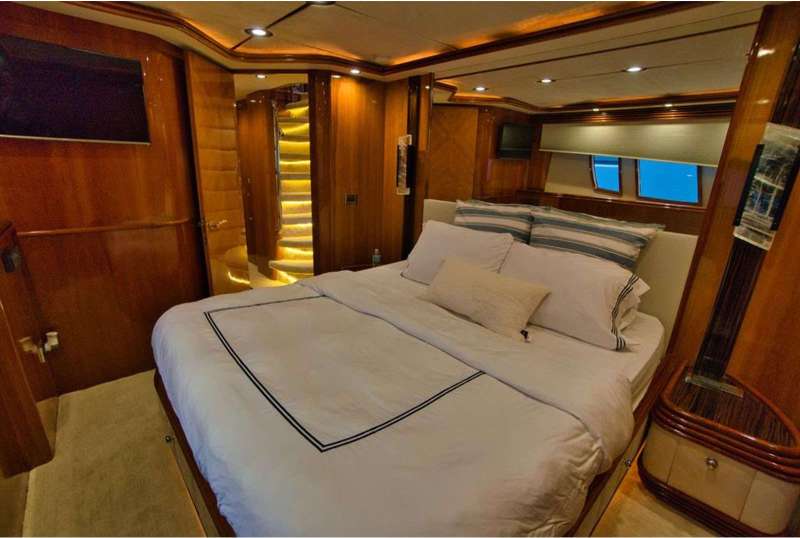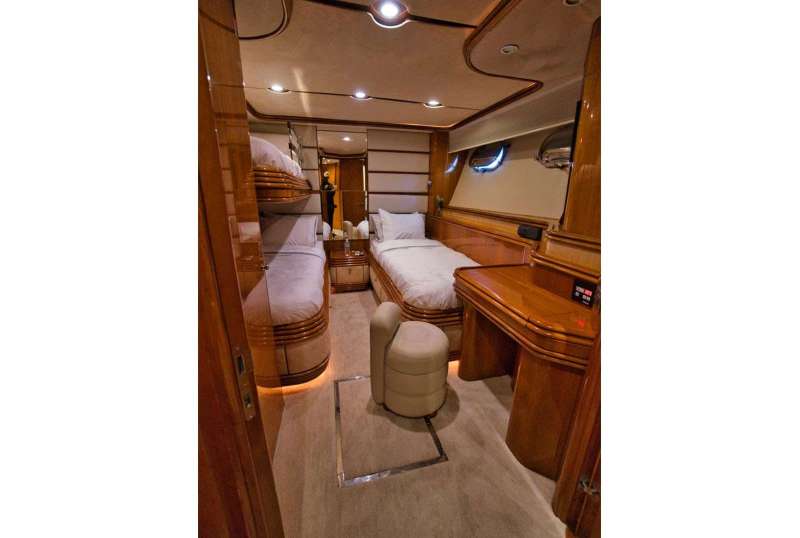 YCM 105
From $70,000/week
5 cabins
105 ft
Sunseeker
12 guests
Refit: 2017-2021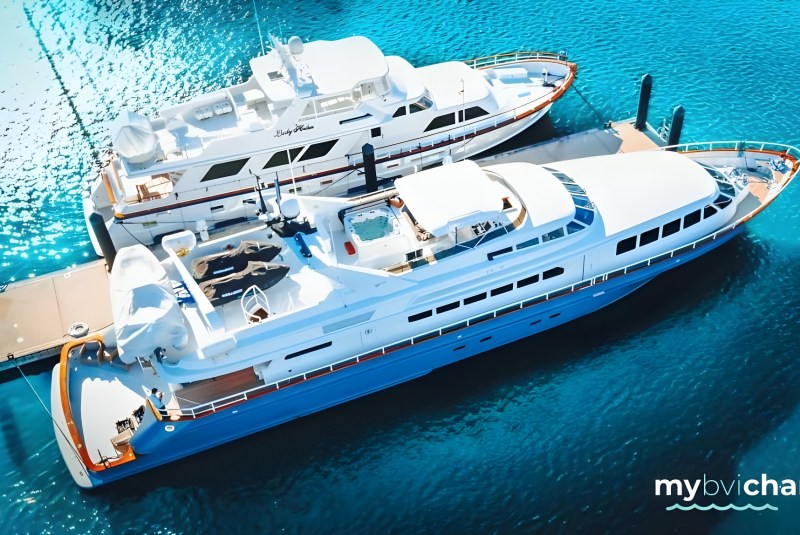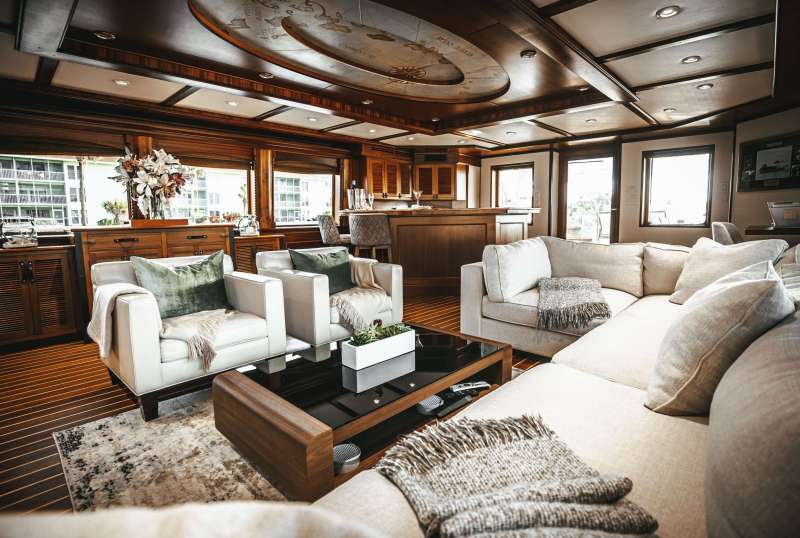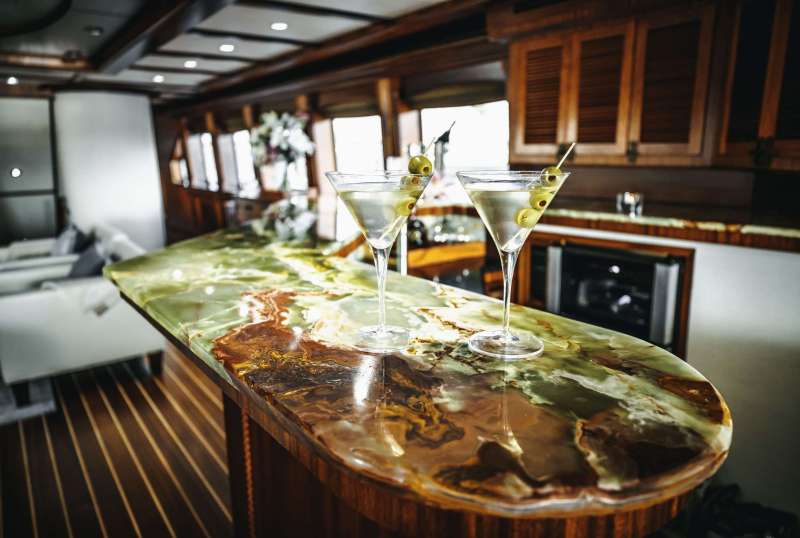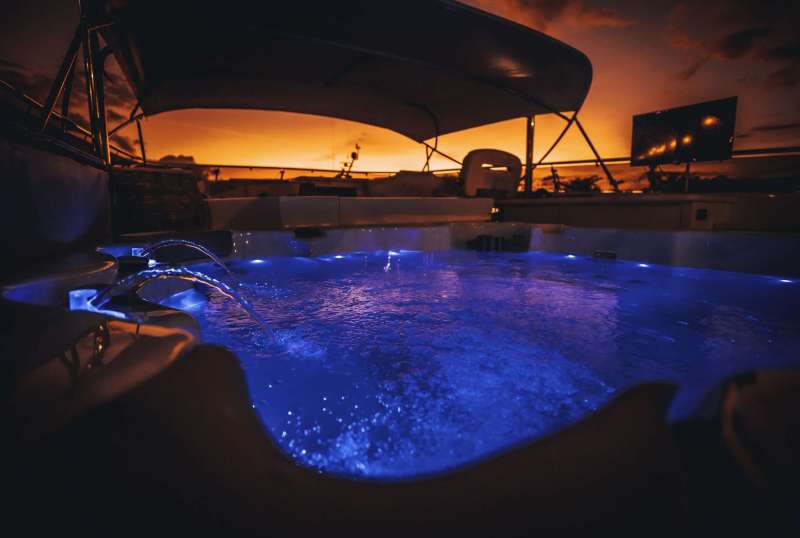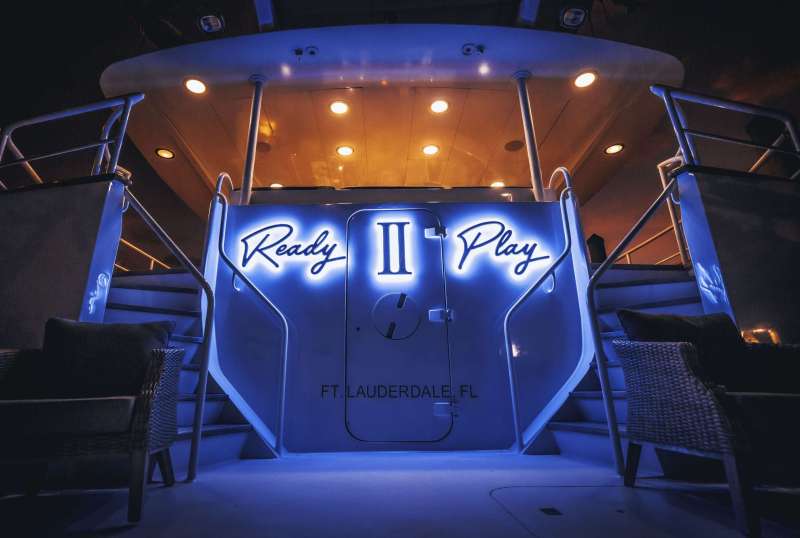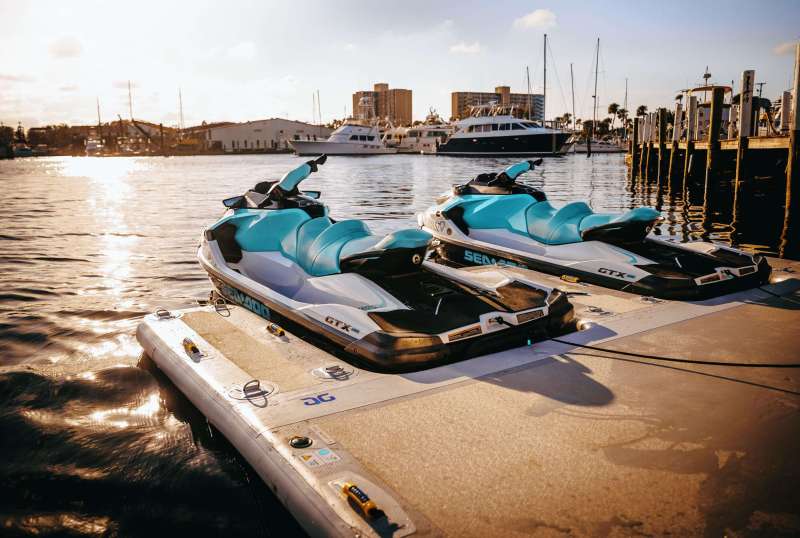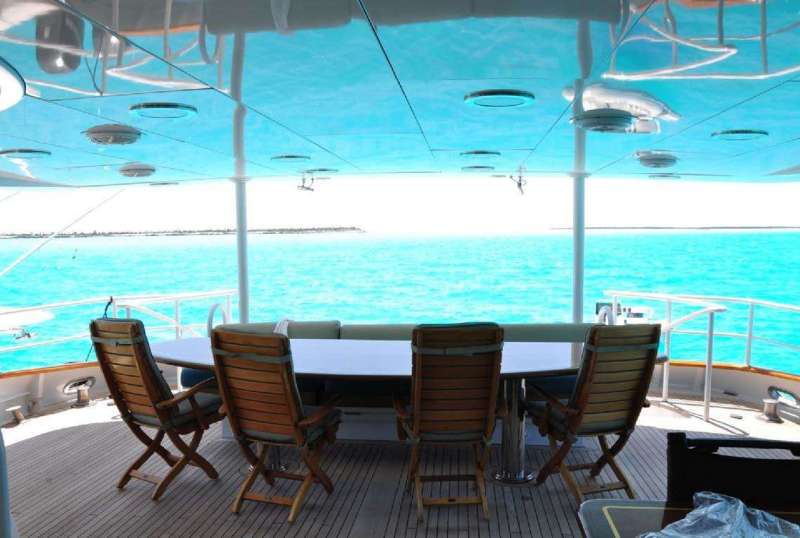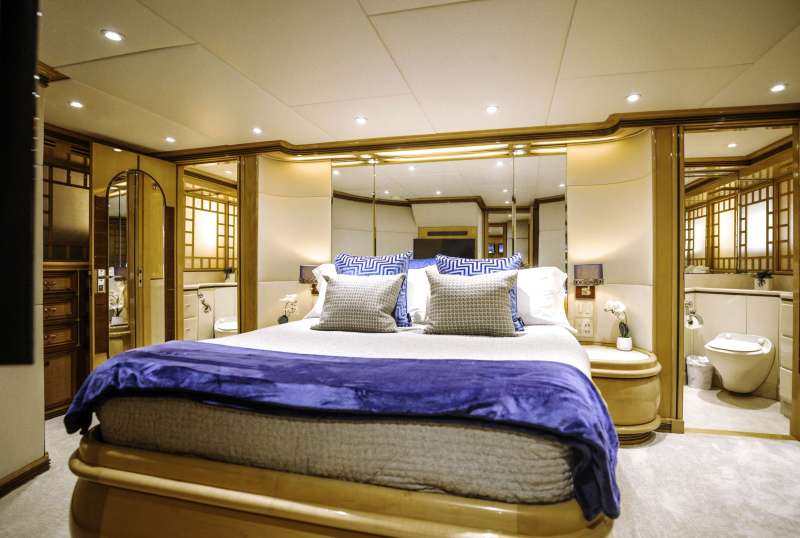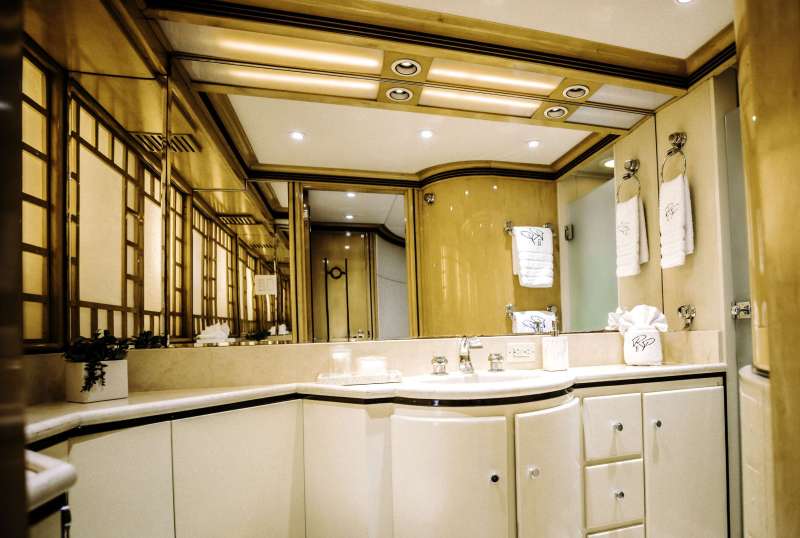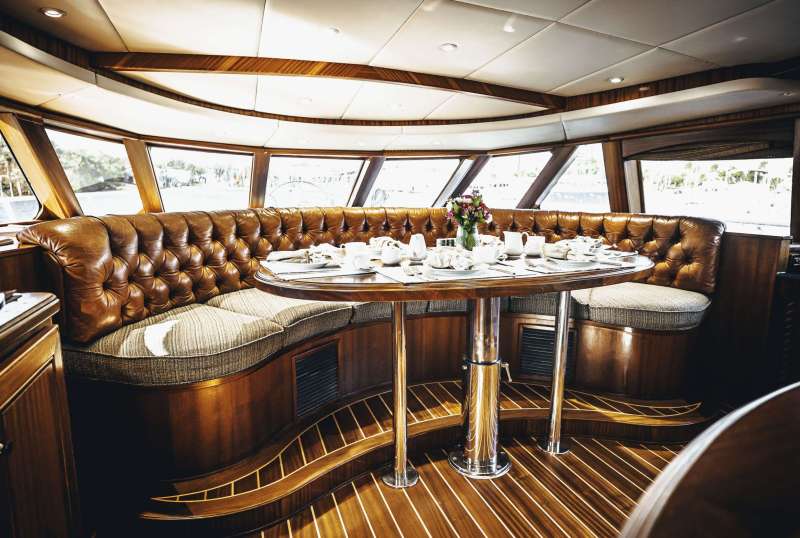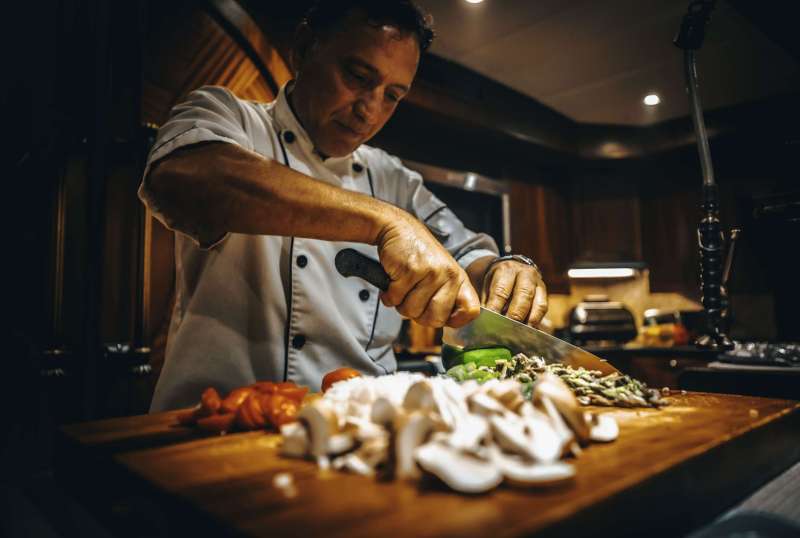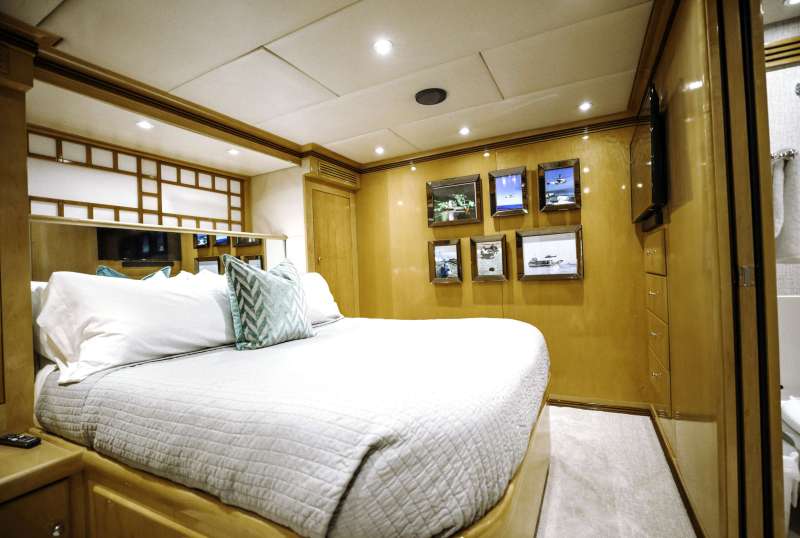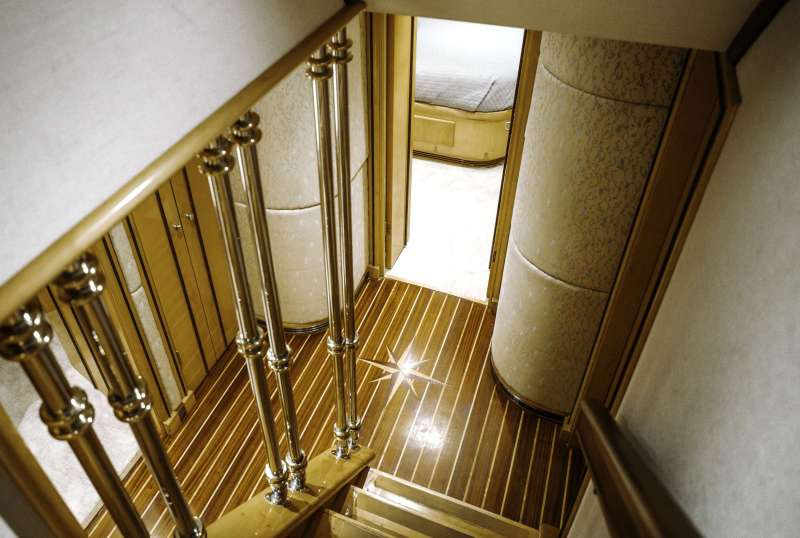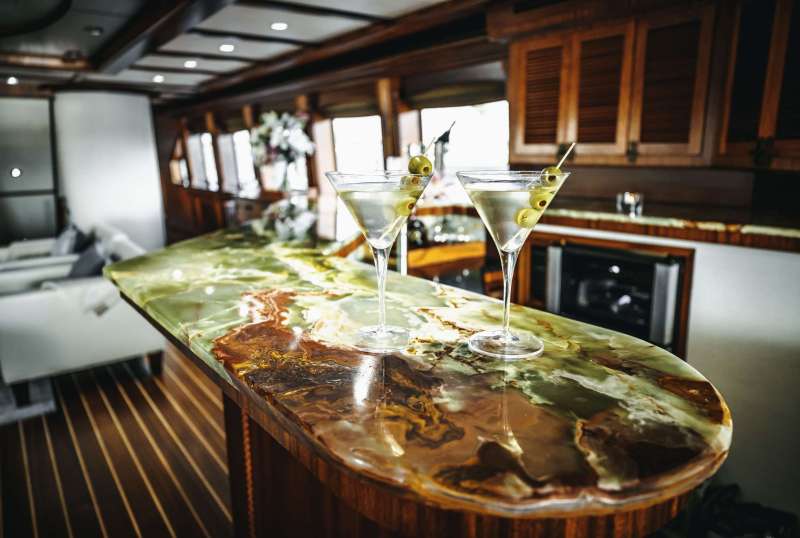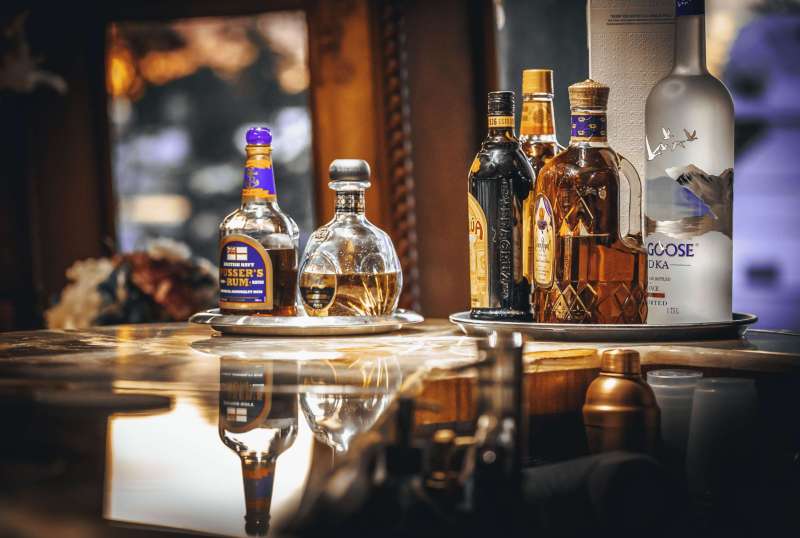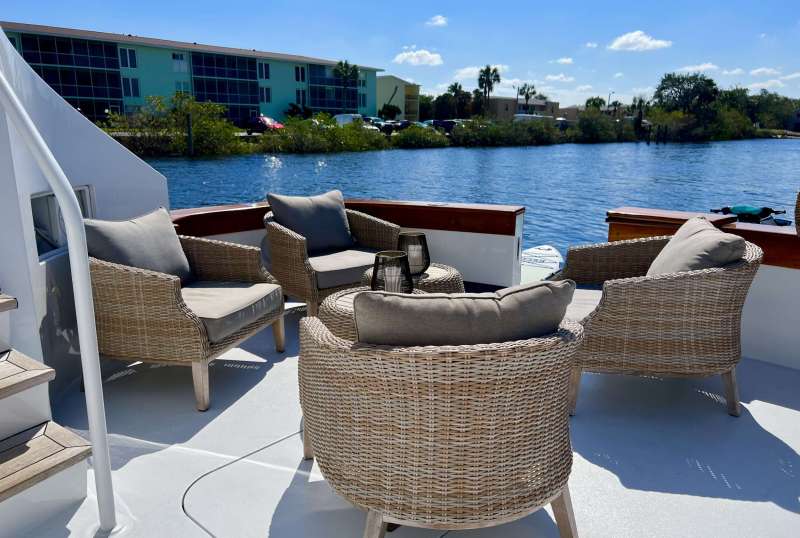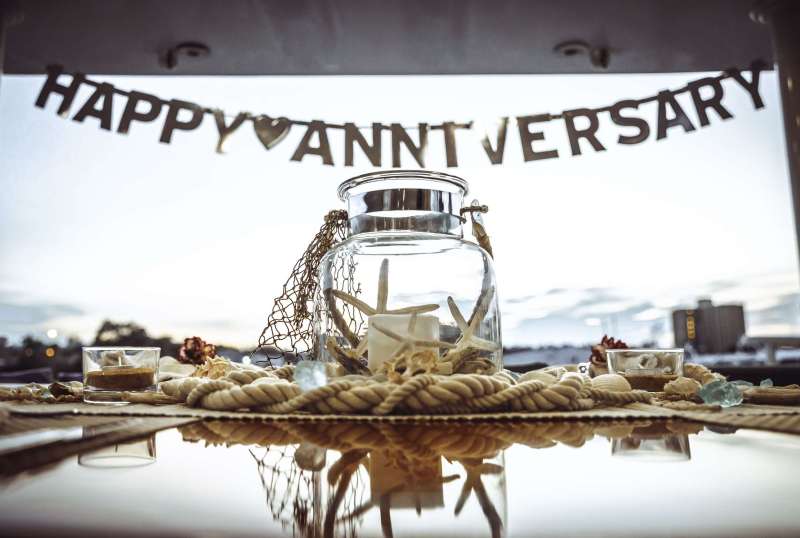 Ready II Play
From $70,000/week
4 cabins
115 ft
Trinity
8 guests
Refit: 2022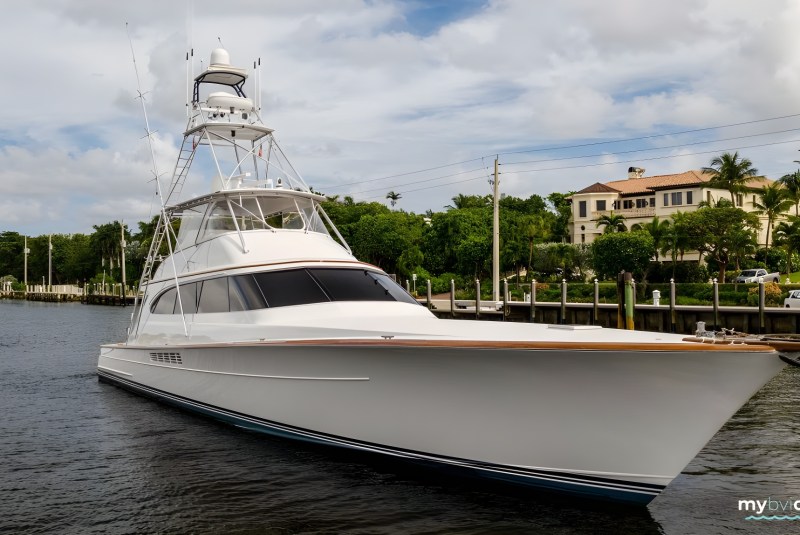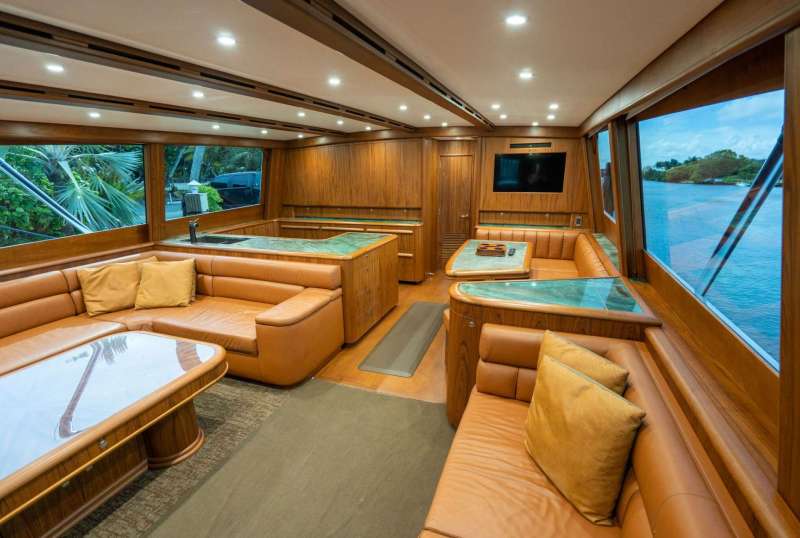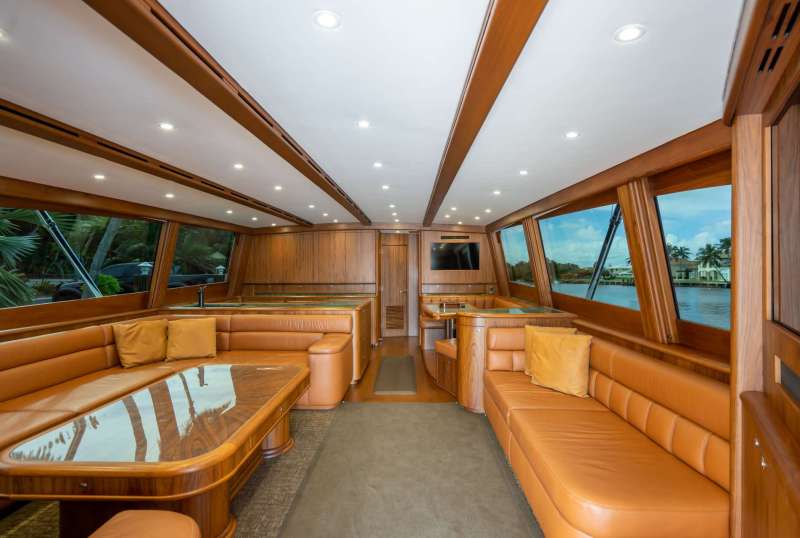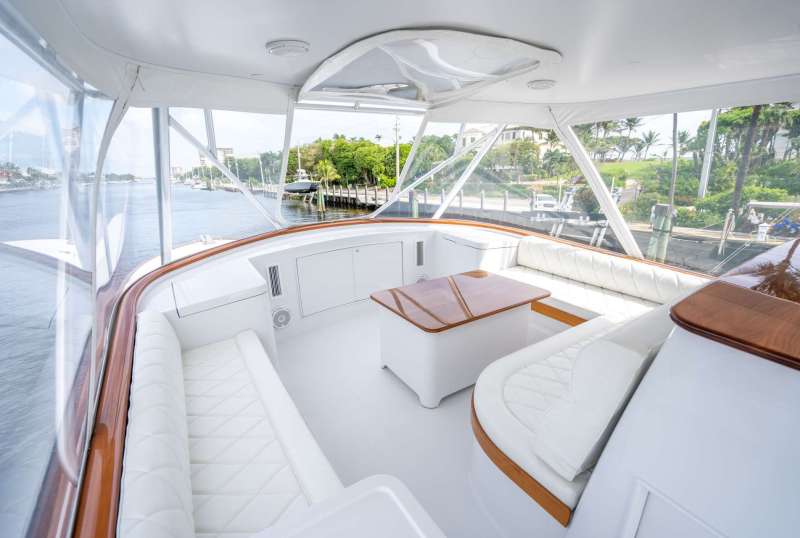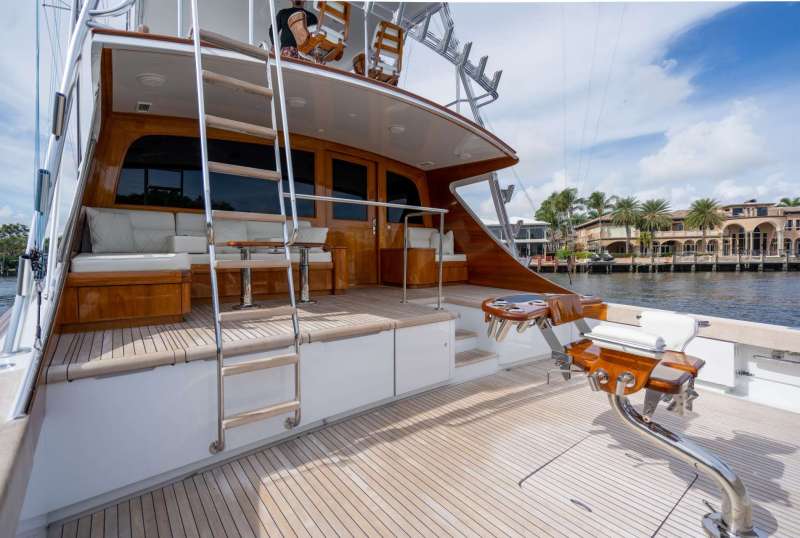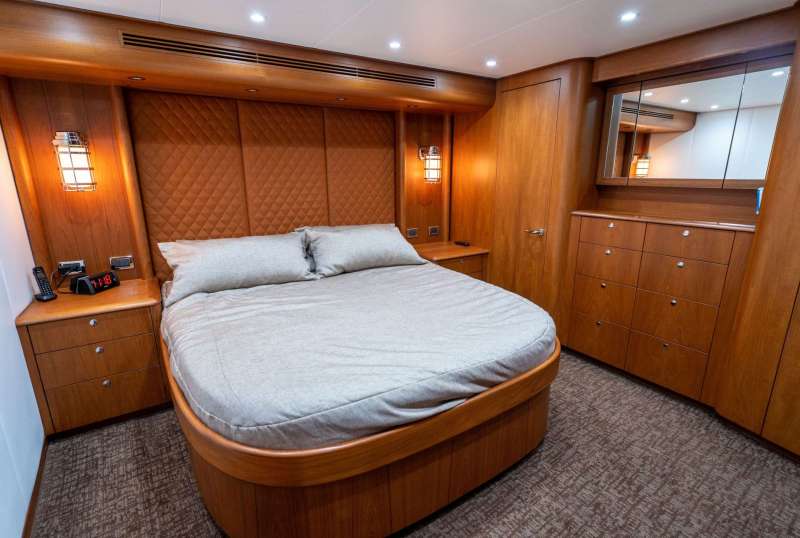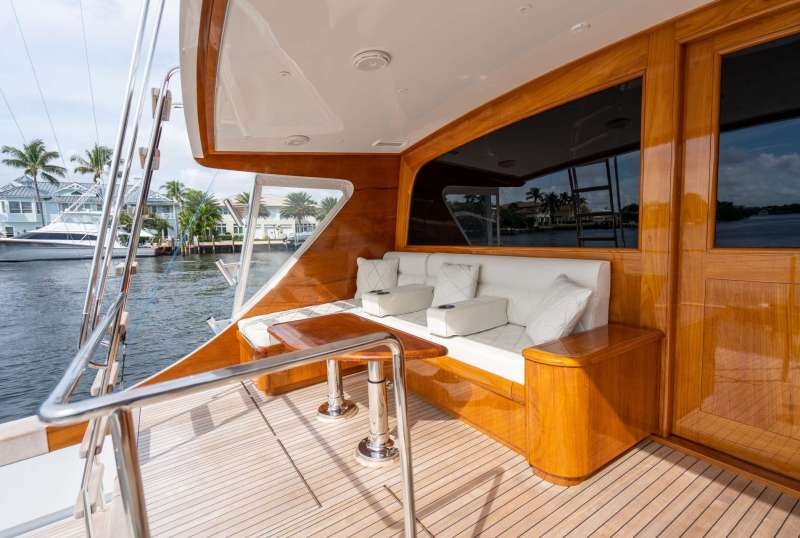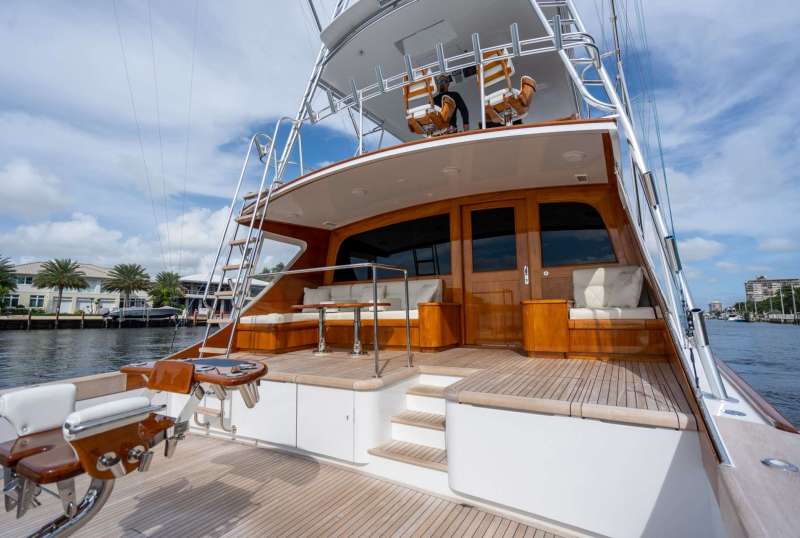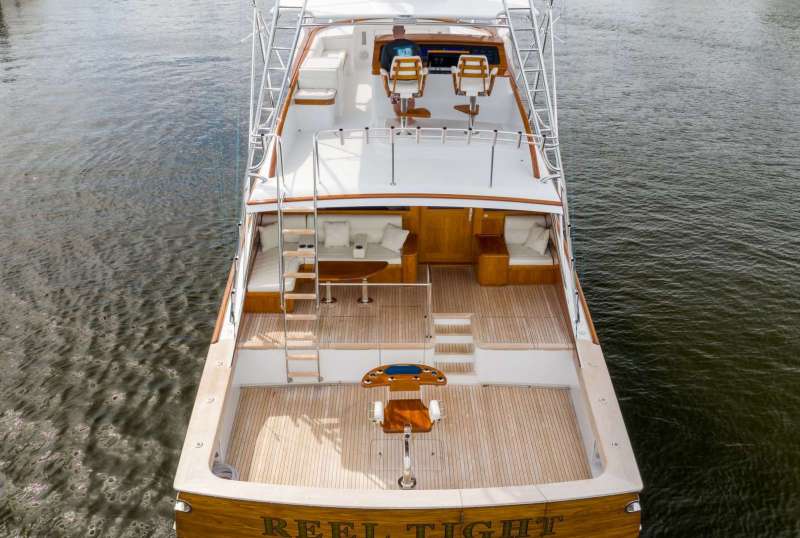 Reel Tight
From $70,000/week
5 cabins
86 ft
Merritt
6 guests
Built: 2017
200 US Gall/Hr
Jetskis: 2
Jacuzzi
Scuba Onboard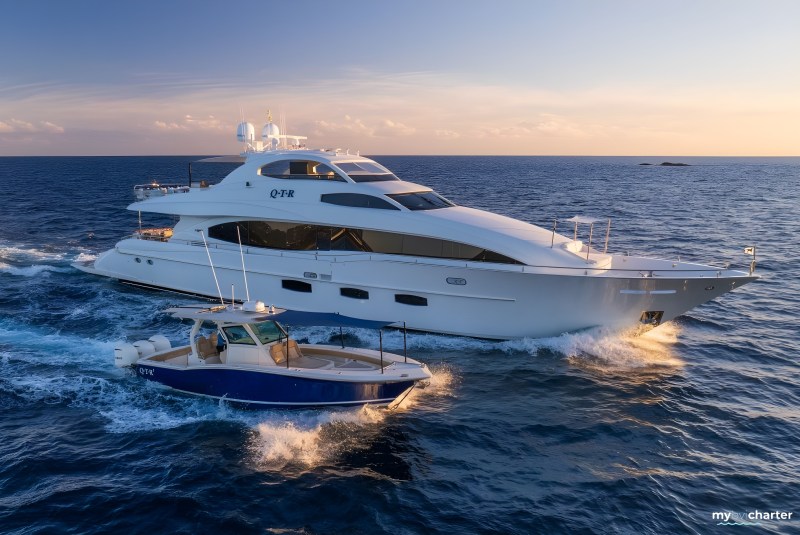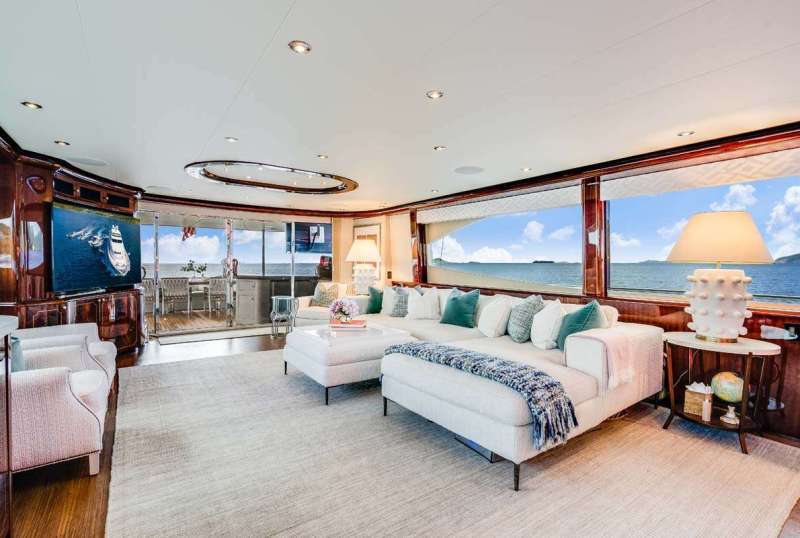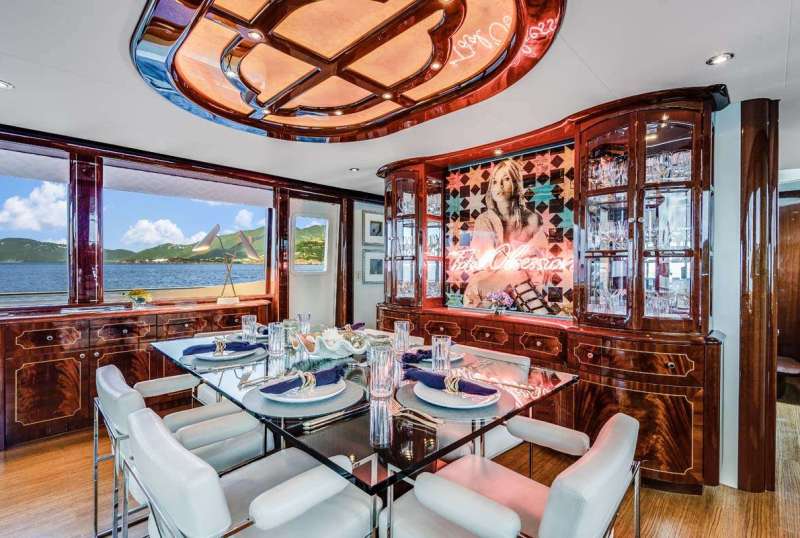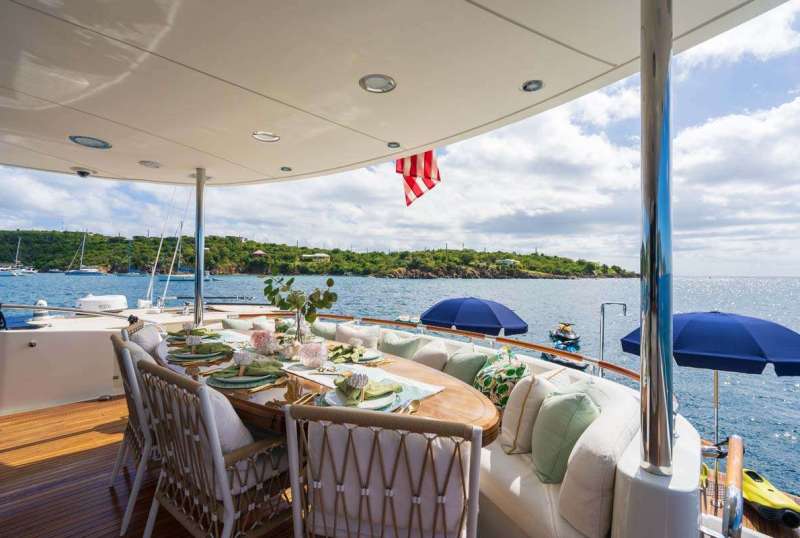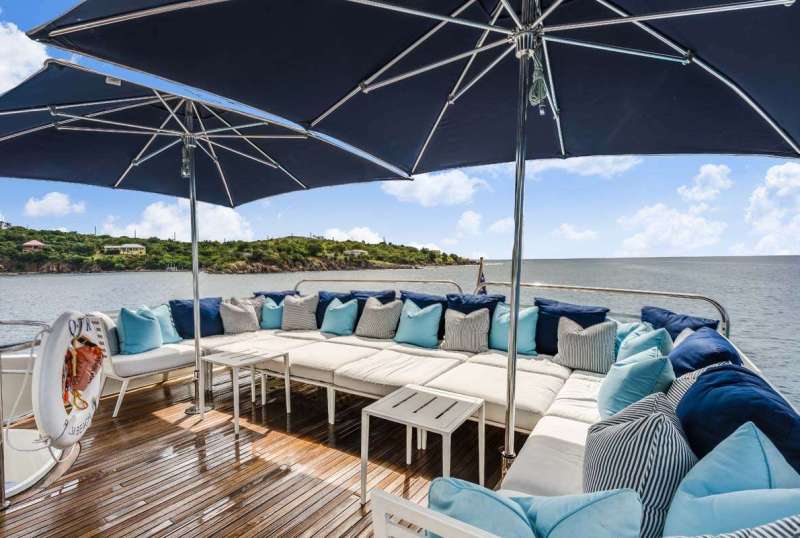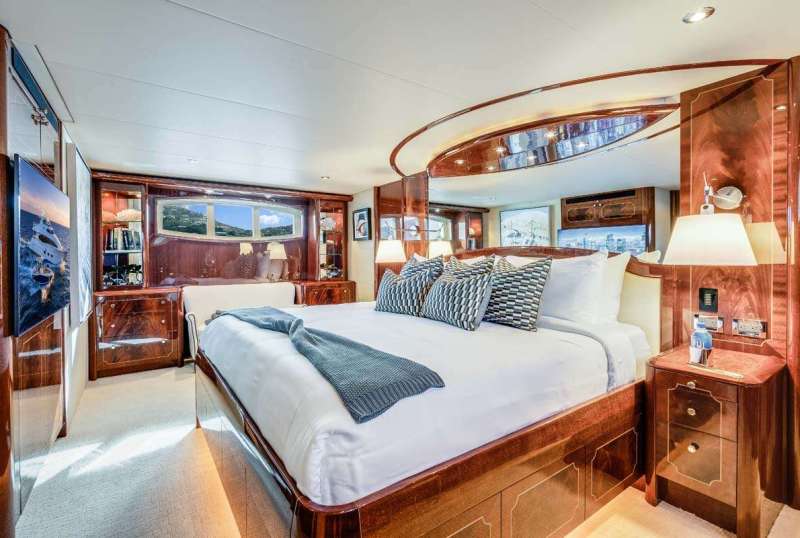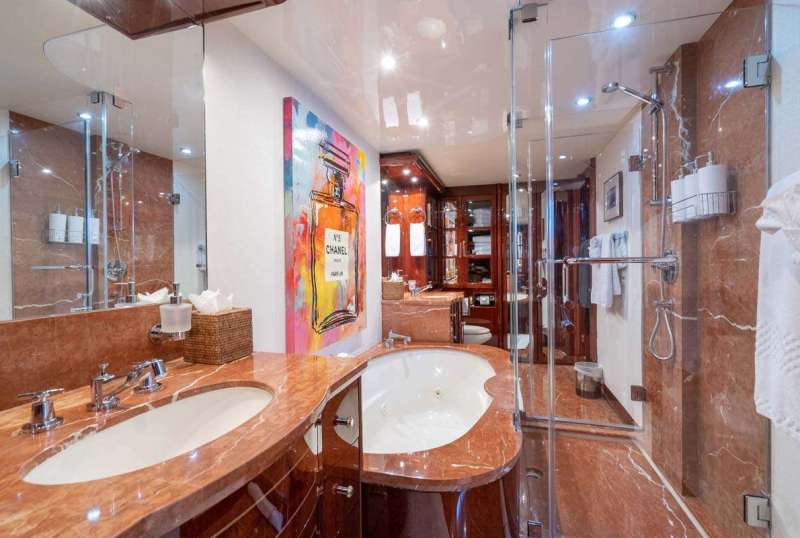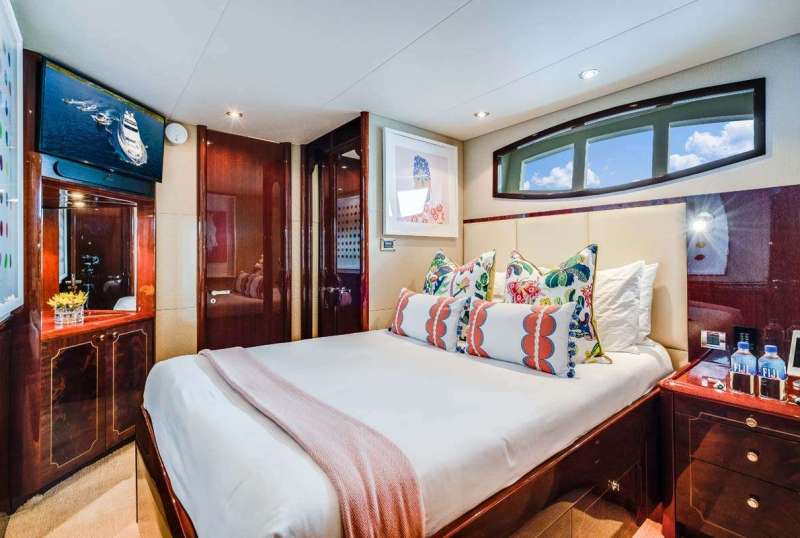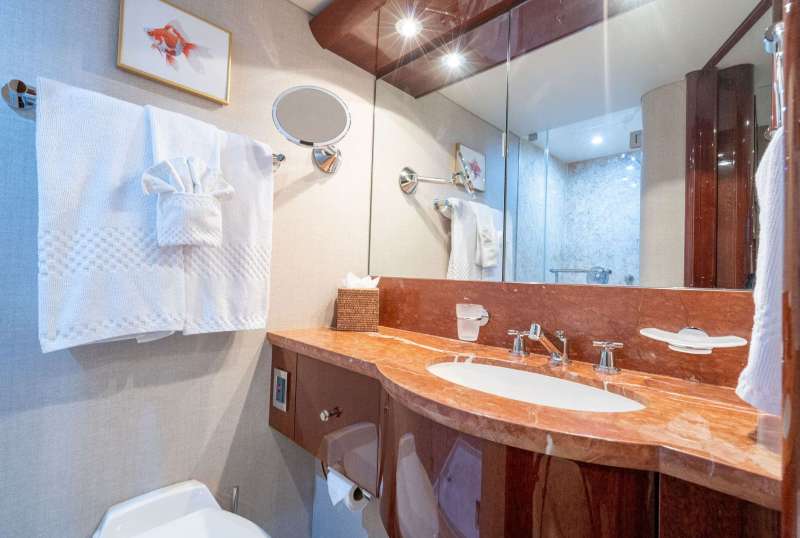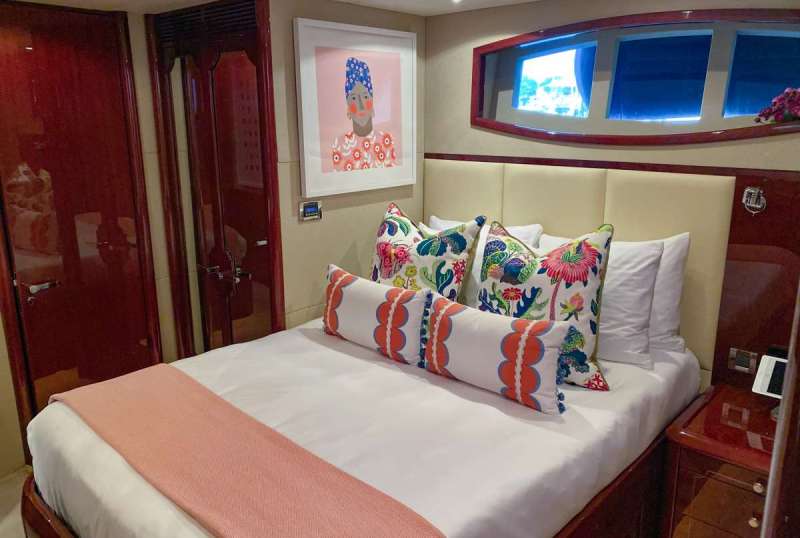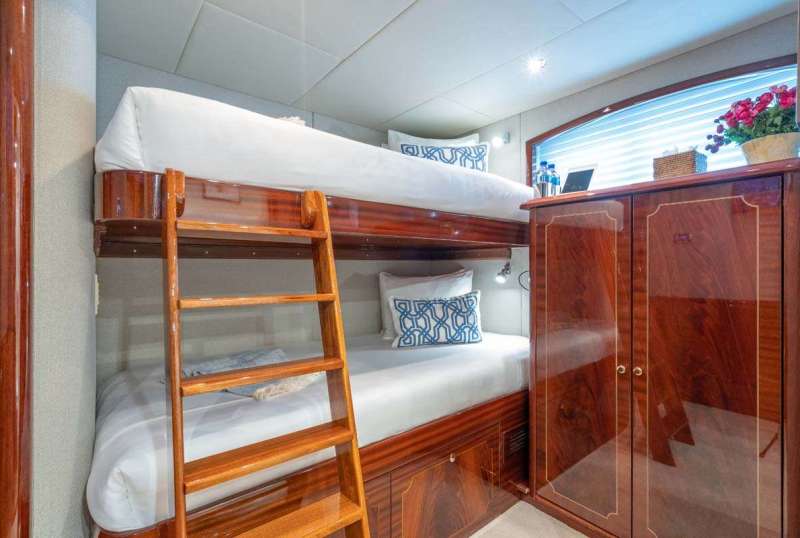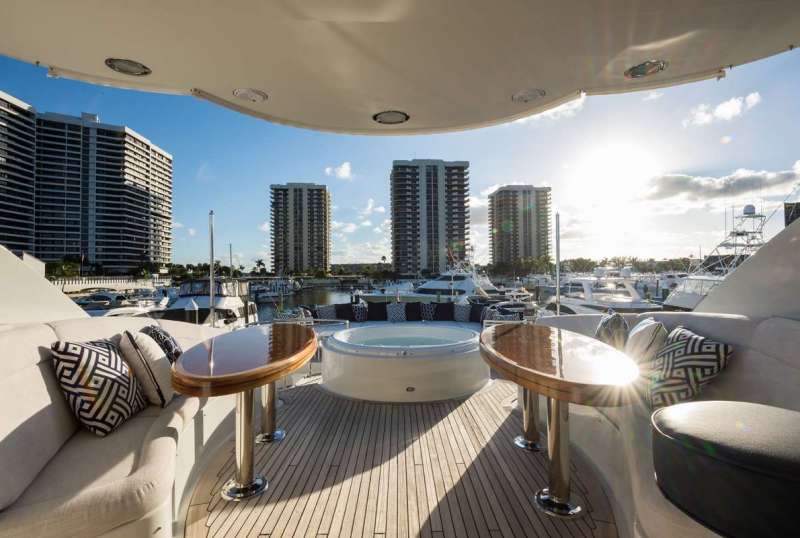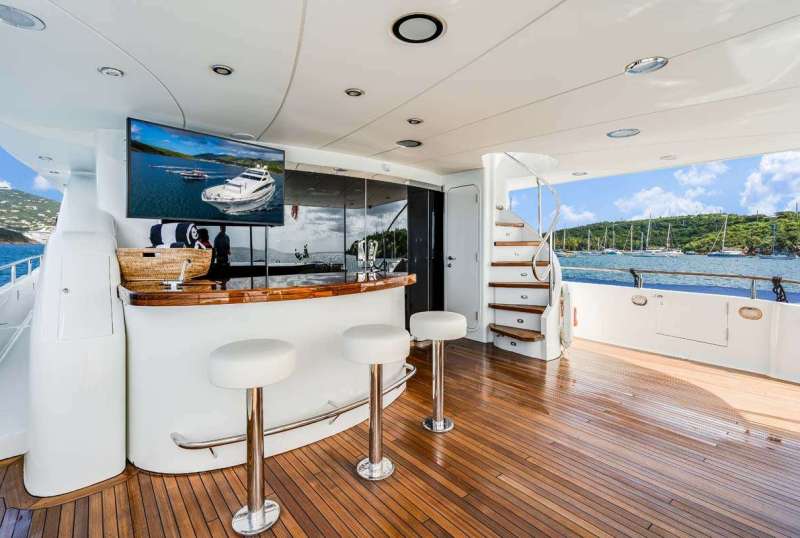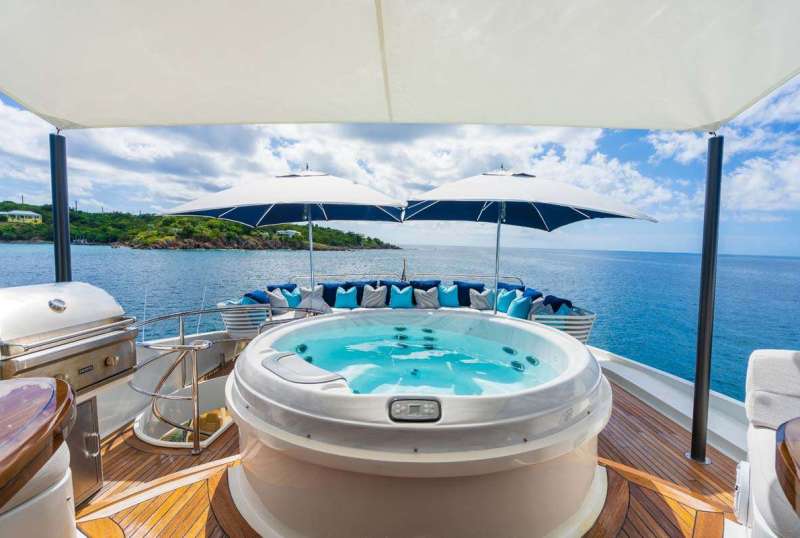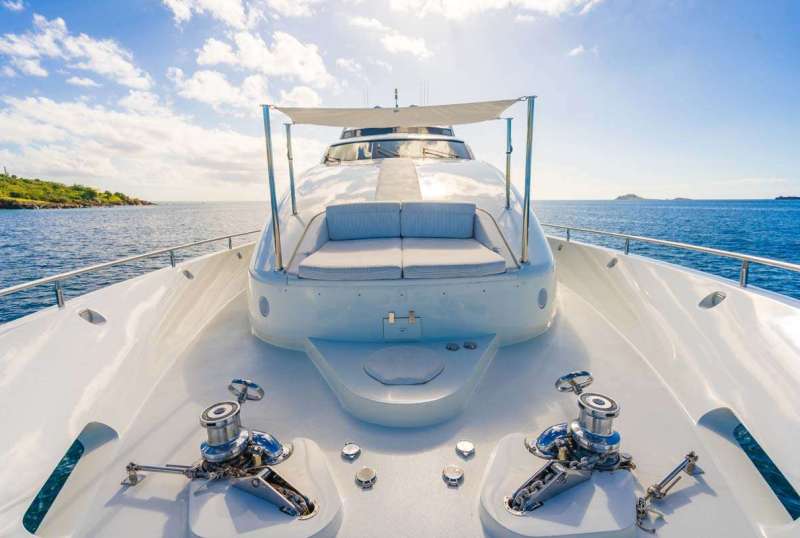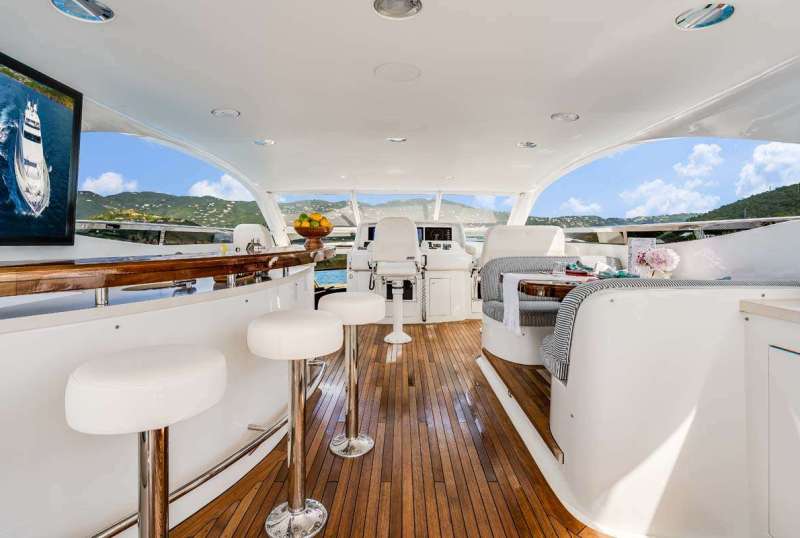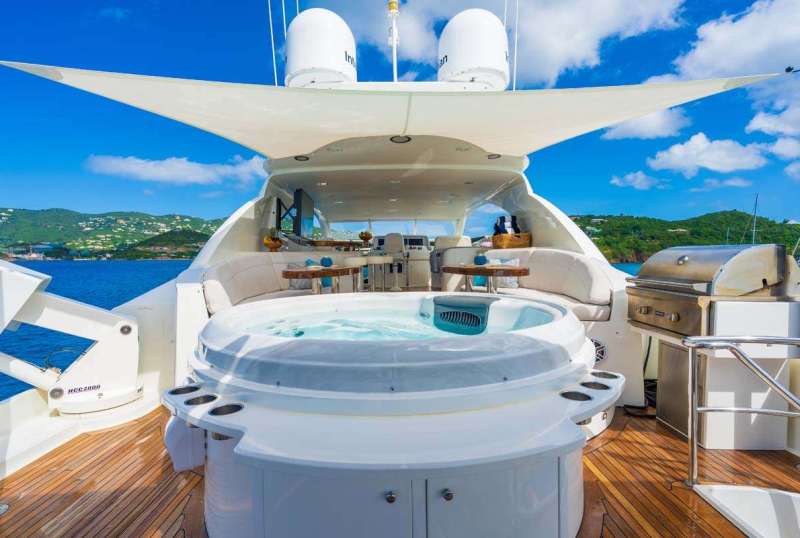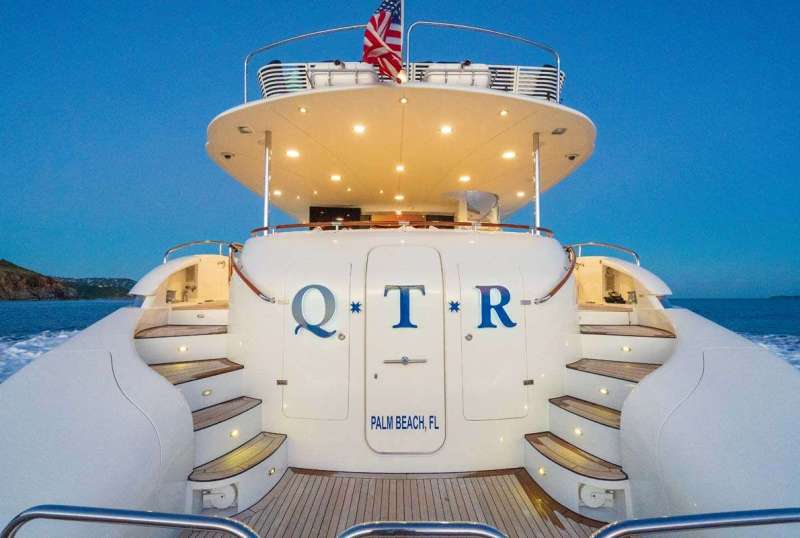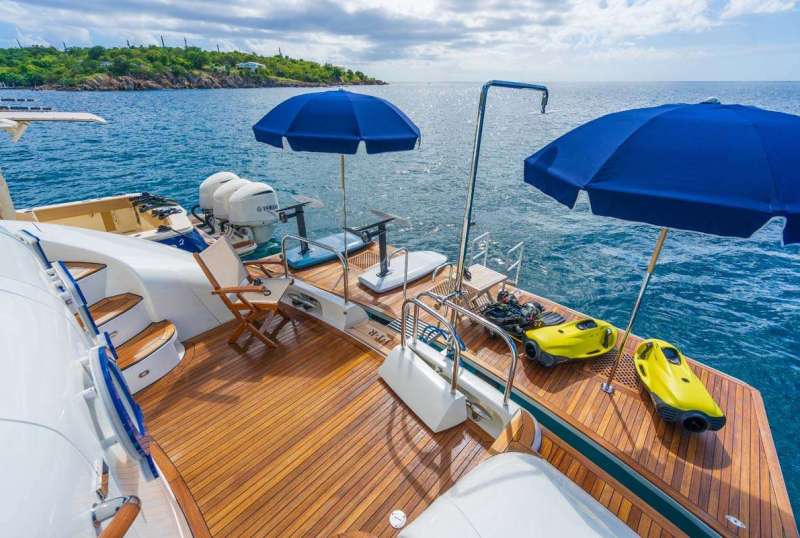 QTR
From $69,000/week
5 cabins
116 ft
Lazzara
8 guests
Refit: 2022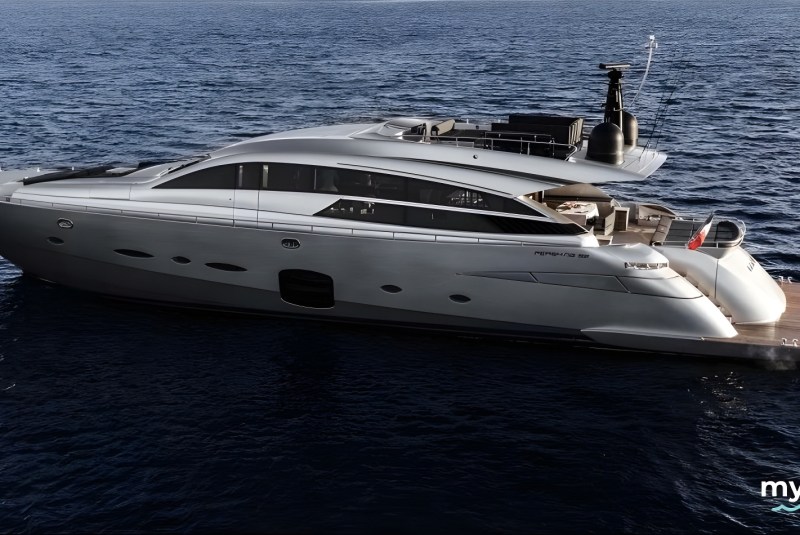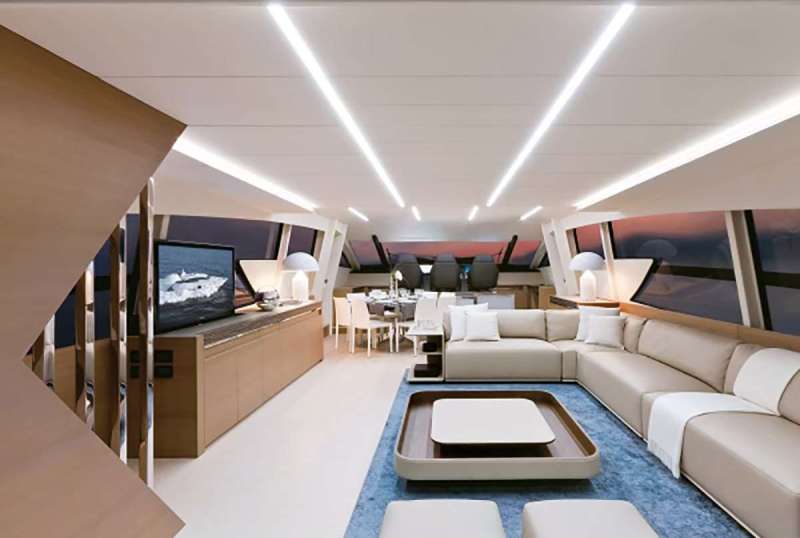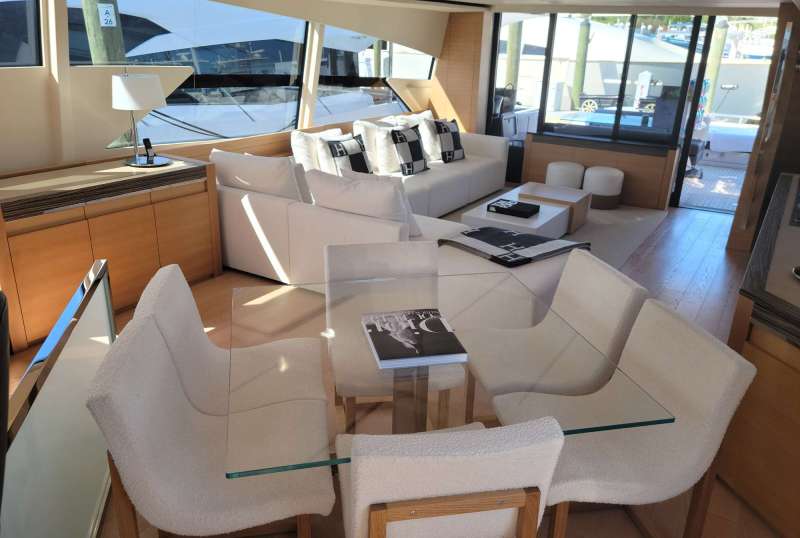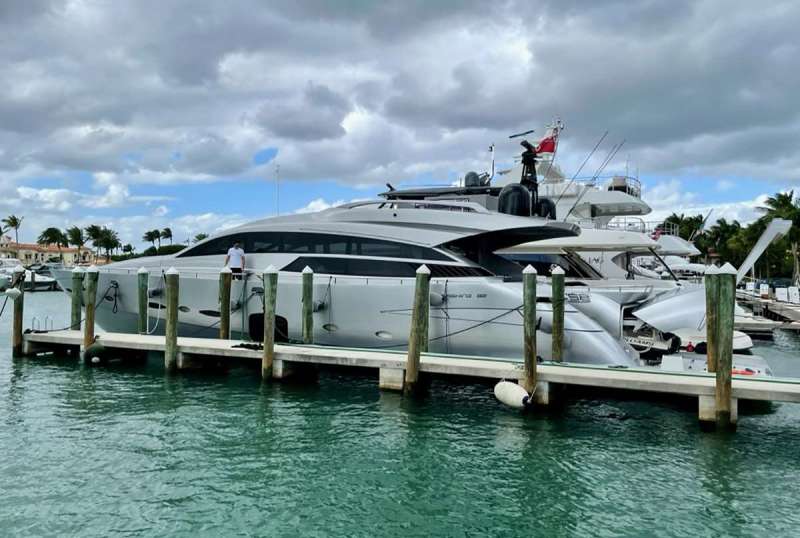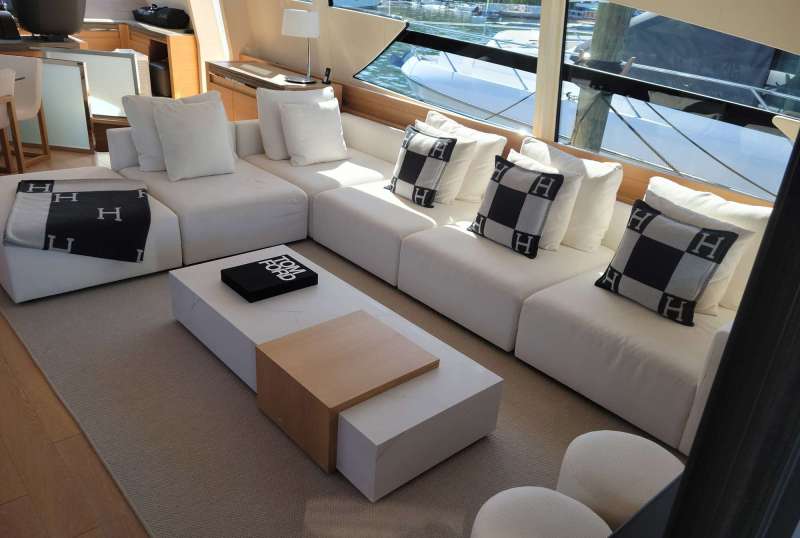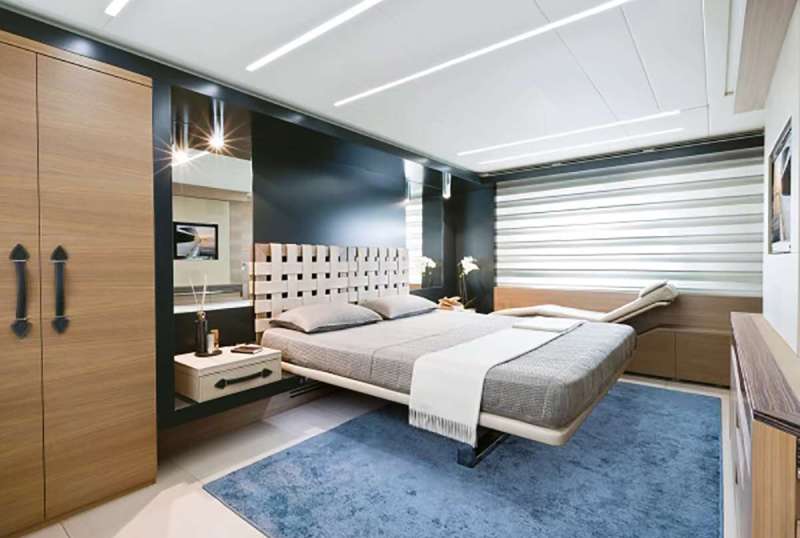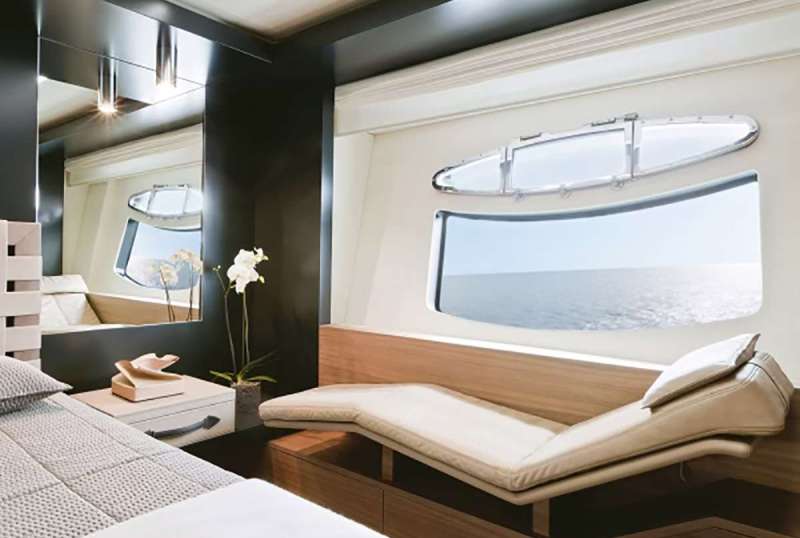 92'Pershing
From $68,000/week
4 cabins
91 ft
Pershing
12 guests
Built: 2013