Catamarans
Most charters start from Tortola, the largest and most populated island in the British Virgin Islands, but with distances between anchorages being under 20 NM, you can be in Jost Van Dyke, Peter Island, or Virgin Gorda Island before the end of the day.

Note that many catamarans are presented as British Virgin Islands/US Virgin Islands, but many don't have a BVI license "yet". After signing, you might be surprised that the boat can only do USVI. We have on-the-ground experts who can advise and verify the paperwork of the yachts are available to cruise in the BVI waters.

If you're looking for a sailing vacation but are concerned about the comfort of the group, a catamaran yacht charter in the British Virgin Islands is the golden bullet.
Catamaran charter in British virgin islands 
Catamarans were originally charter concepts and owner-operator of the British Virgin Islands. Even though there were smaller sailing catamarans in the past, they went from 40 feet in 2000 to 50 feet in the 2010s and are getting 70 feet + in the 2020s. Therefore it is a larger (with abundant living space and water sports), safer (from trade winds) option if you come with a bigger group for your luxury charter vacation in the BVI. Furthermore, a crewed yacht charter will ensure luxury and comfort on your cruise over the 50 islands around the stunning Caribbean waters – we do not recommend a bareboat charter for a large group.

A crewed catamaran is the best way to navigate the wealth of islands and anchorages around the British Virgin Islands. Take advantage of the shallow draft in your vessel to go where motor yachts can't, like the world-famous Soggy Dollar bar or the small group of islands known as the Indians (white sand beaches). With a captain at the helm, you'll explore the best-hidden spots, enjoy secluded coves and discover diving areas such as The Wreck of the Rhone (stunning coral reefs)- one of the most interesting diving spots in the BVI during your sailing vacation.
Top Tips for Luxury BVI Catamaran Charter
If you plan your next BVI yacht charter with a catamaran, there are direct flights to Beef Island airport or Ferry from St Thomas.
Most travelers prefer to fly to St Thomas and take a water taxi (we assist and help arrange). Why – there is a multitude of reasons starting with the price of flights – which are generally cheaper to USVI including a water taxi and ending with BVI airport having 2.5/5 reviews with most reviewers complaining about lack of AC and immigration procedures (sometimes too relaxed, other times unpleasantly meticulous). Island Time is a feature, not a bug.
and start your charter at Nanny Cay Marina– the central point of any BVI charter. A well-equipped marina with a nice restaurant and famous beach bar Peg Legs (have a Dark&Stormy) in the British Virgin Islands.
A new development of more power catamarans – mainly from Nanny Cay (marina)– offers many new catamarans in the 60+ and 70+ range, like JUSTIFIED HORIZONS and AEOLUS for your Luxury charters in the British Virgin Islands.
The legendary Cuan Law Catamaran – a sailing trimaran for larger groups and diving, still in the fleet and ready to sail.
Some luxury catamaran charter includes a jacuzzi on the bow, but the law forbids jet-skis in the British Virgin Islands.
Make sure you are not sailing BVI yacht charters during hurricane season which usually hits in September.
Catamaran Charter Areas in BVI for Crewed Charters

Most BVI catamaran charters depart from Nanny Cay, hitting, Treasure Island, Norman, Peter, and Cooper on their way to Virgin Gorda. Depending on the weather, Anegada is often included. This catamaran charter route will cover the key attractions of the British virgin islands on board.

While returning, return via the Nort side of Tortola, hitting Cane Garden Bay and continuing to Jost Van Dyke – coming back through Sopers Hole. If you finish your catamaran charter on Tortola, you can depart at the Hodges creek marina and catch your flight from Beef island airport.

If you are approaching from USVI – crossing Jost Van Dyke or Tortola, you must pass customs first. However, the bigger crewed catamarans often move to Exumas for the summer.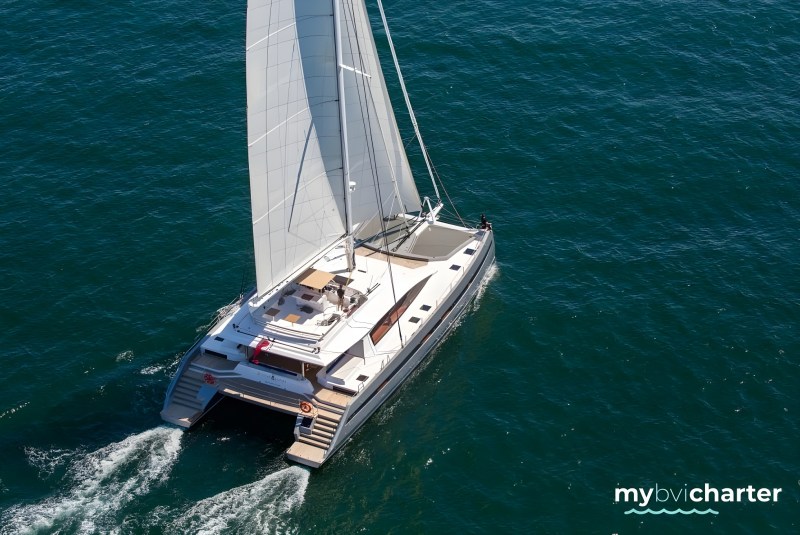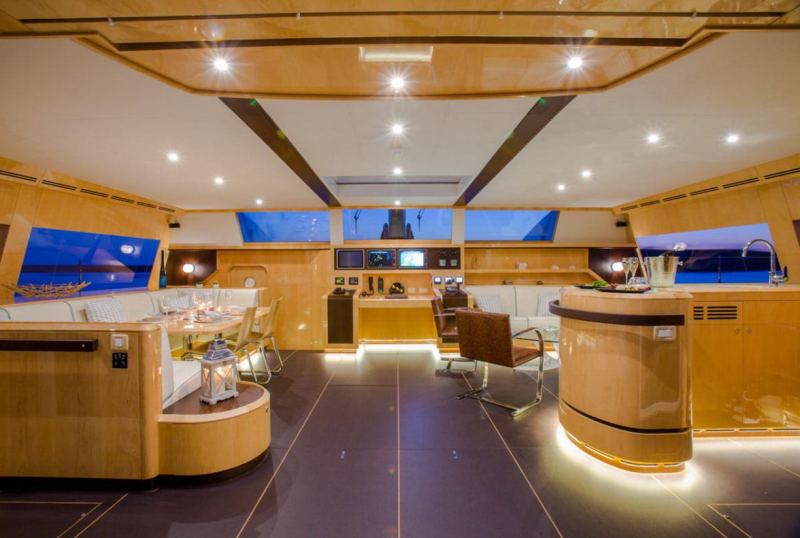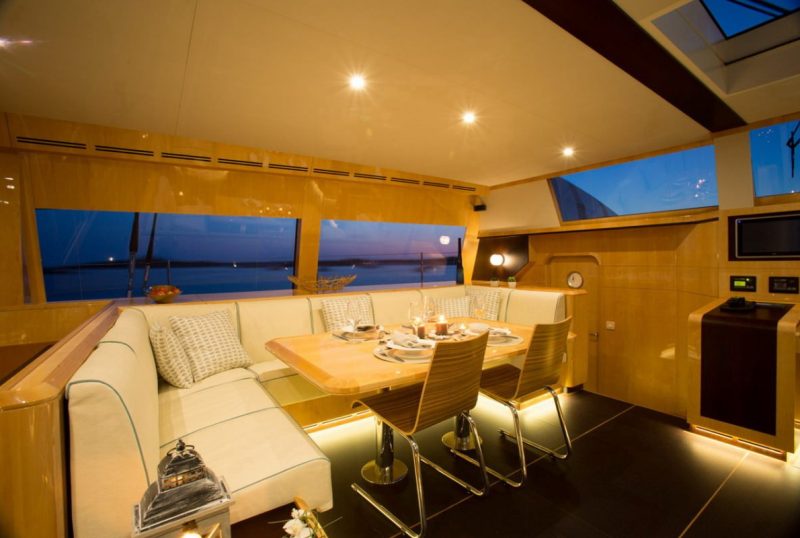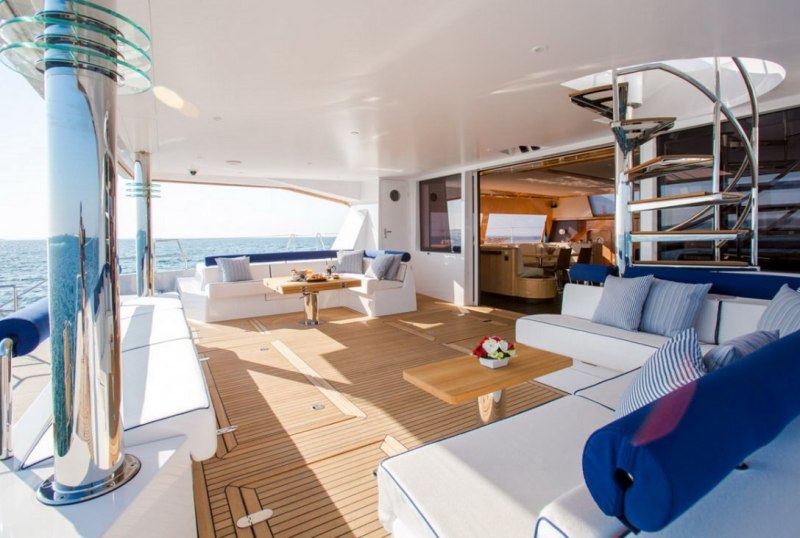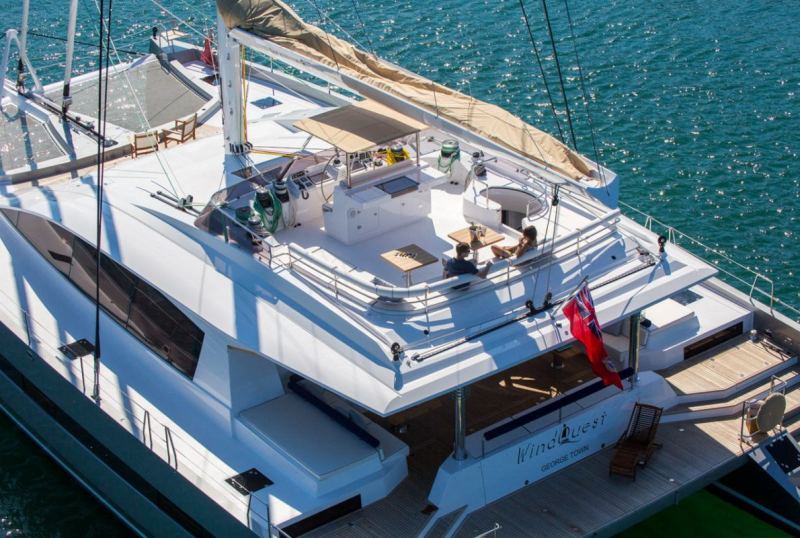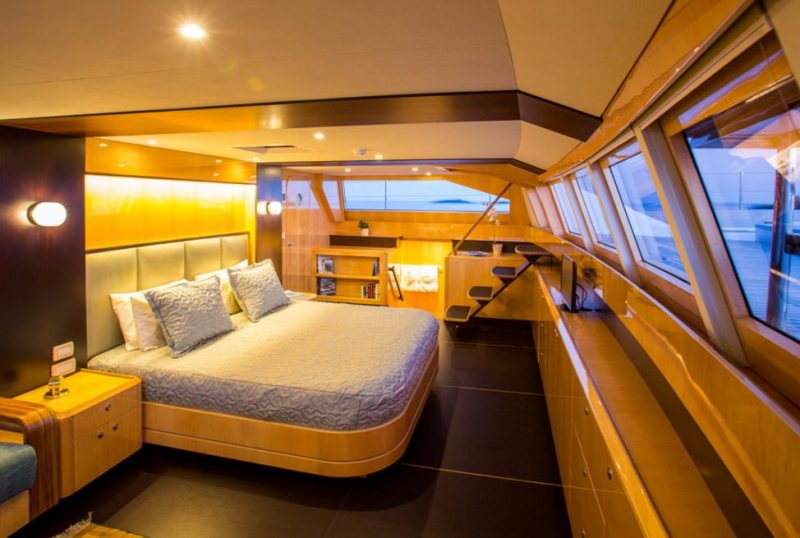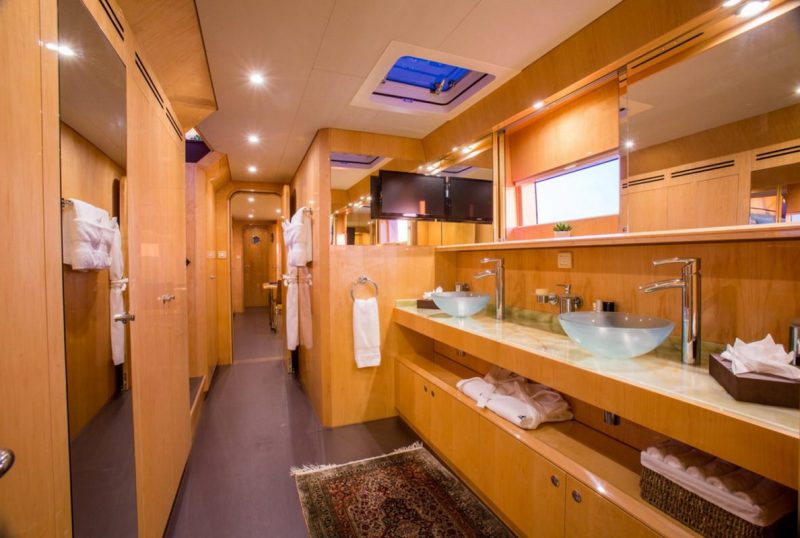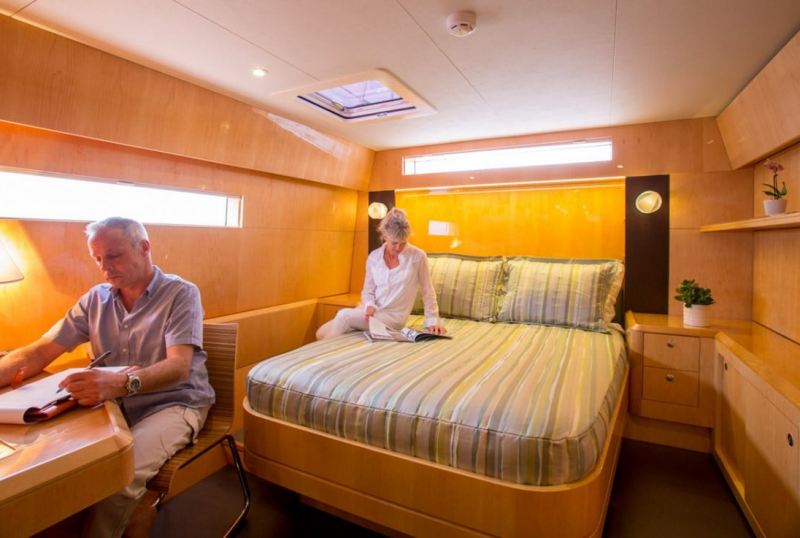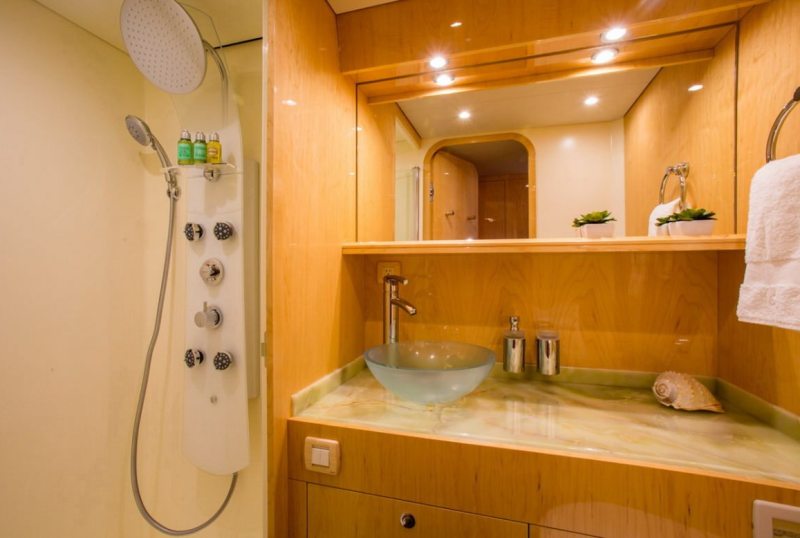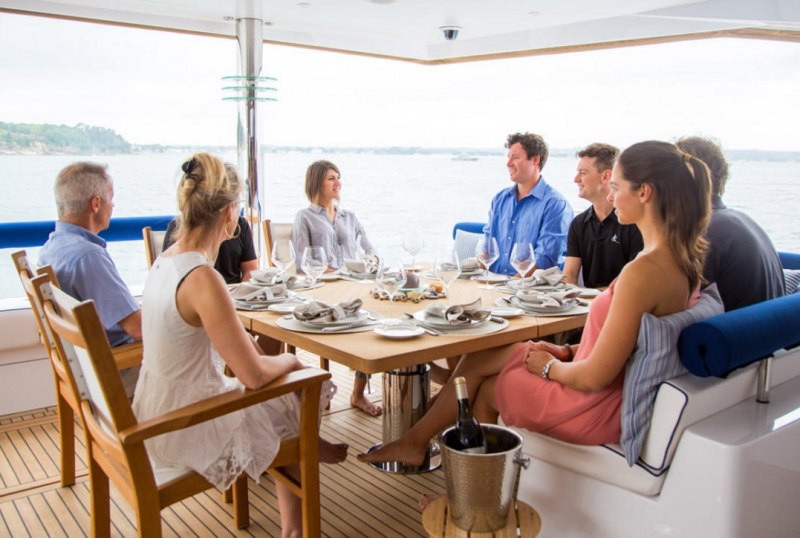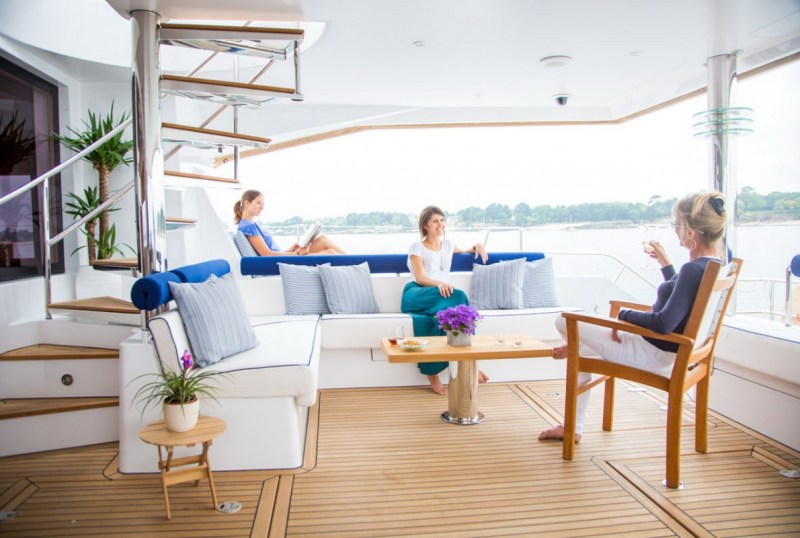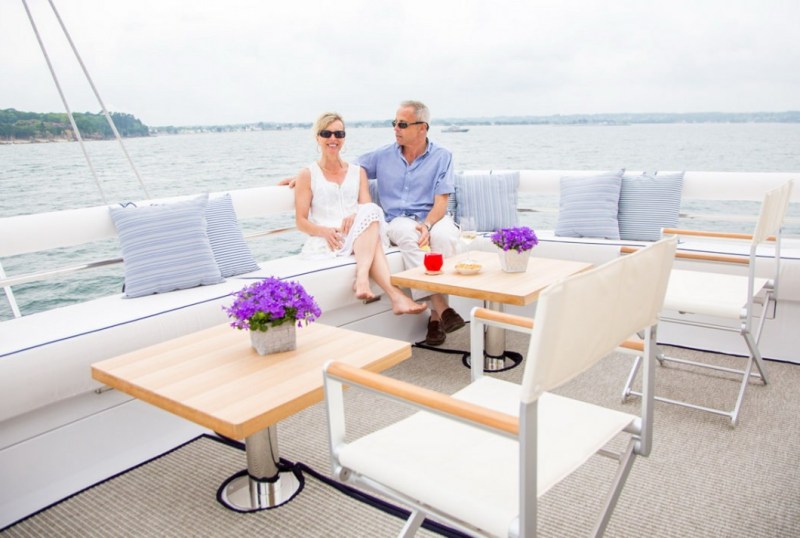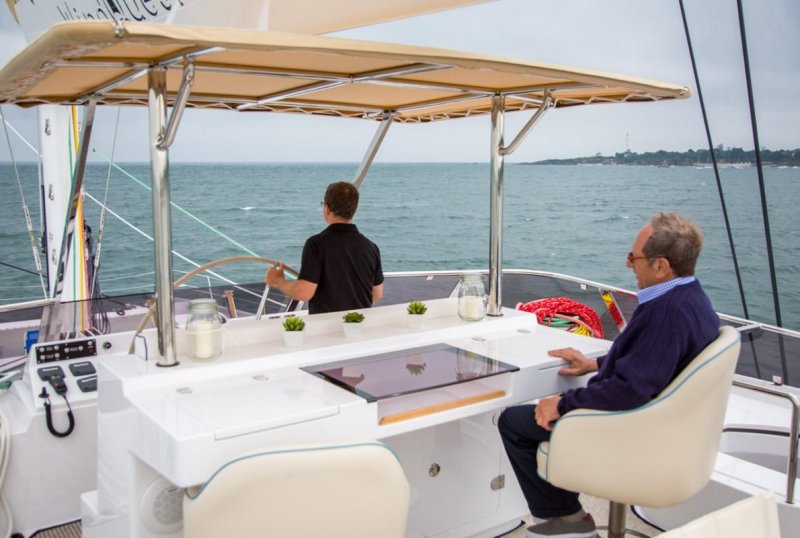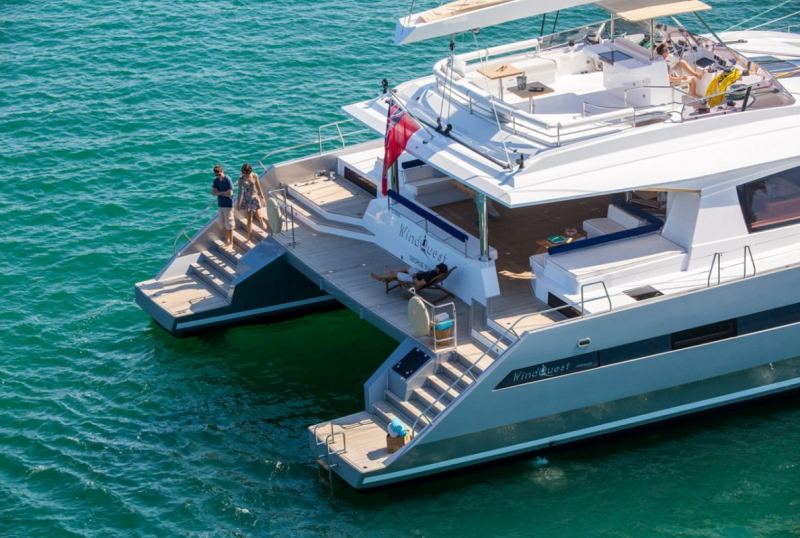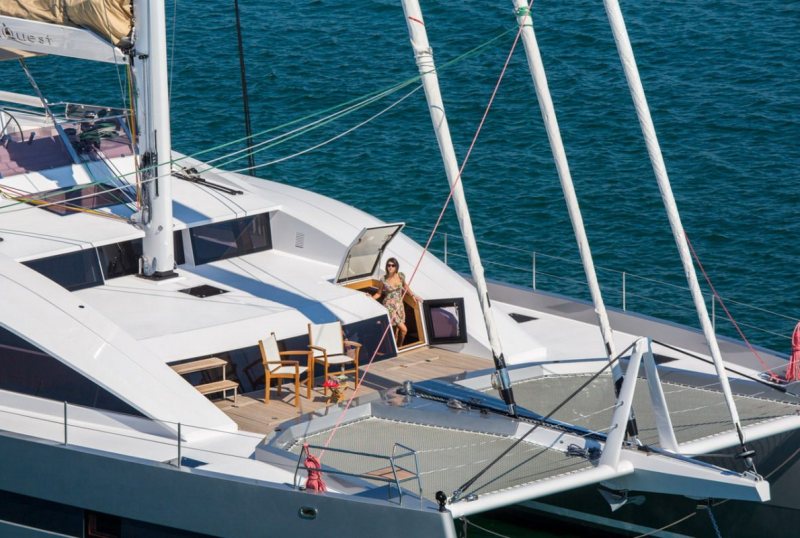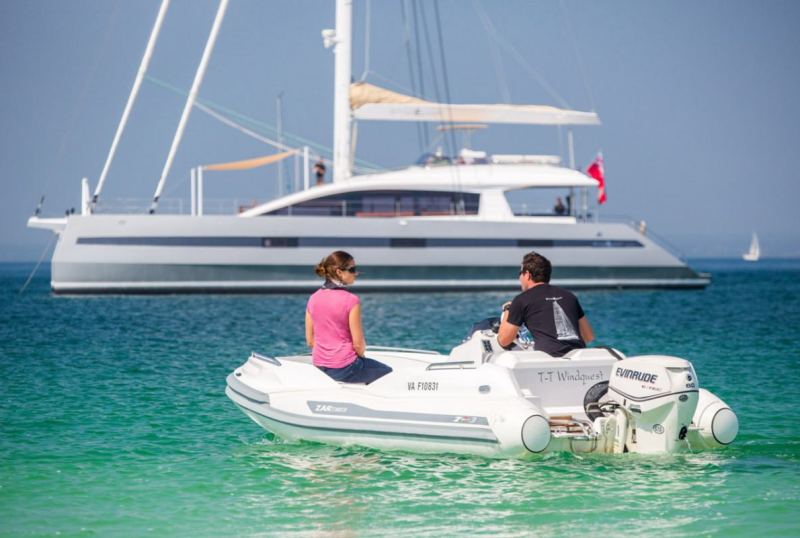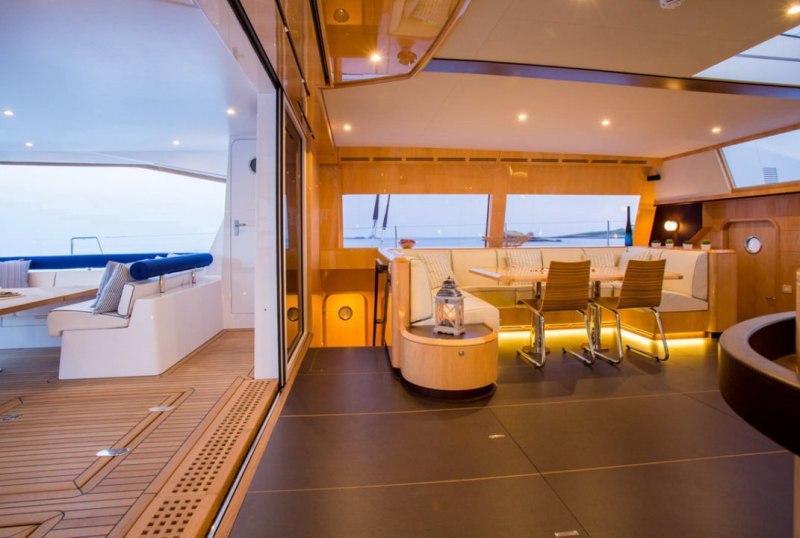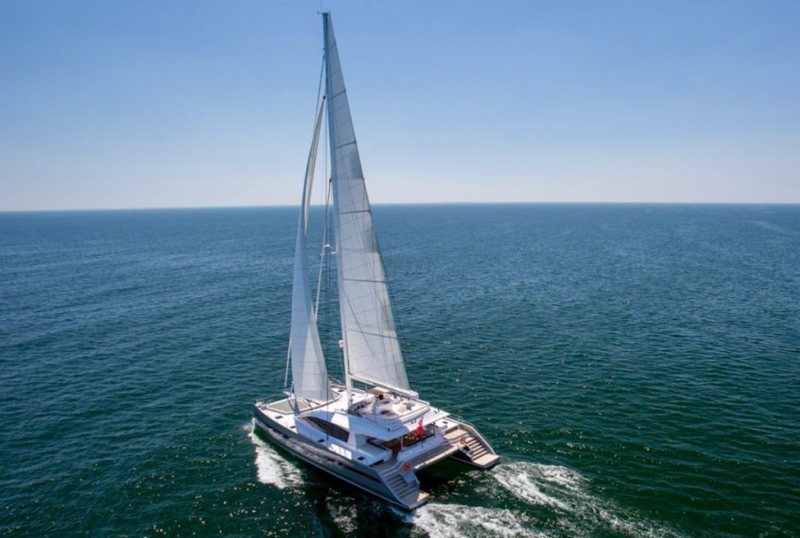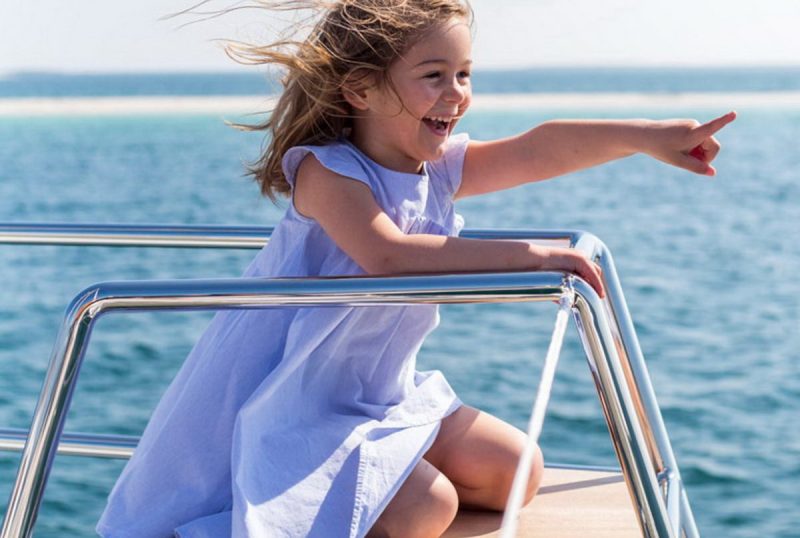 WINDQUEST
From $85,000/week
4 cabins
85 ft
JFA Chantier Naval
8 guests
Refit: New
10 US Gall/Hr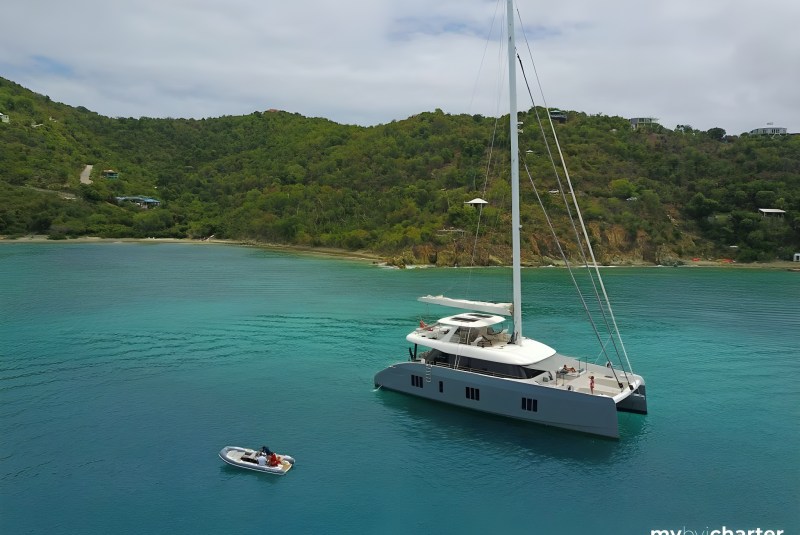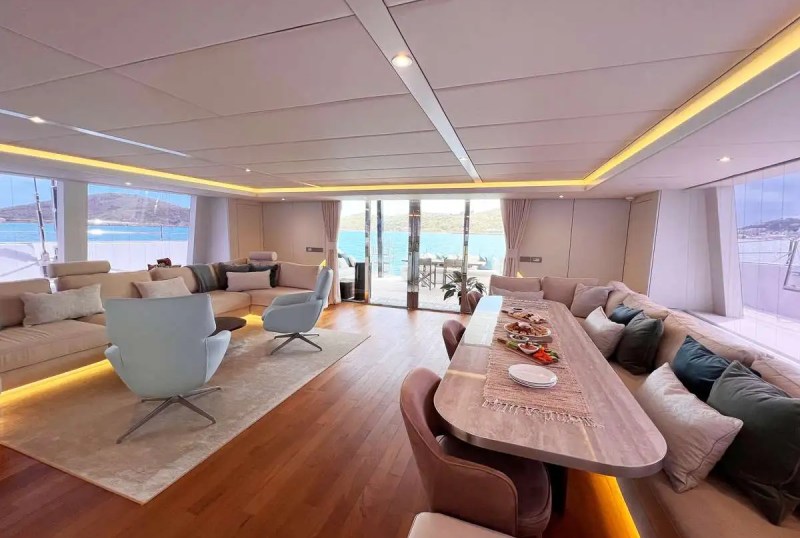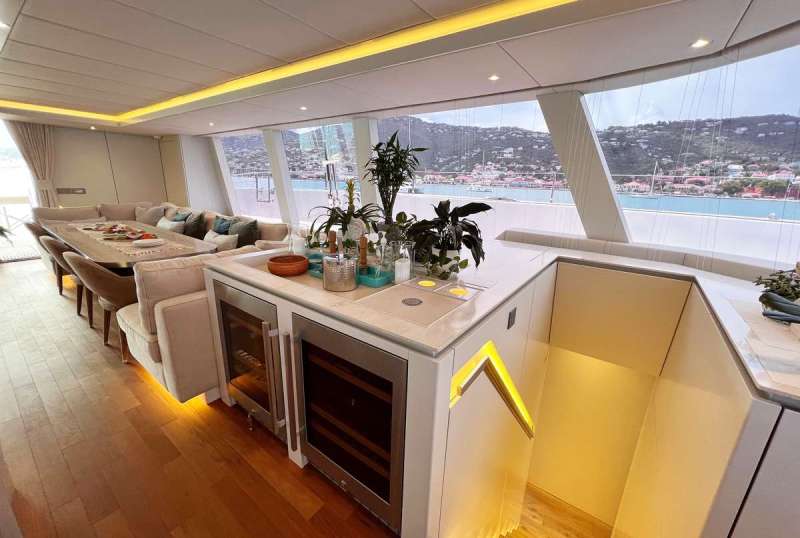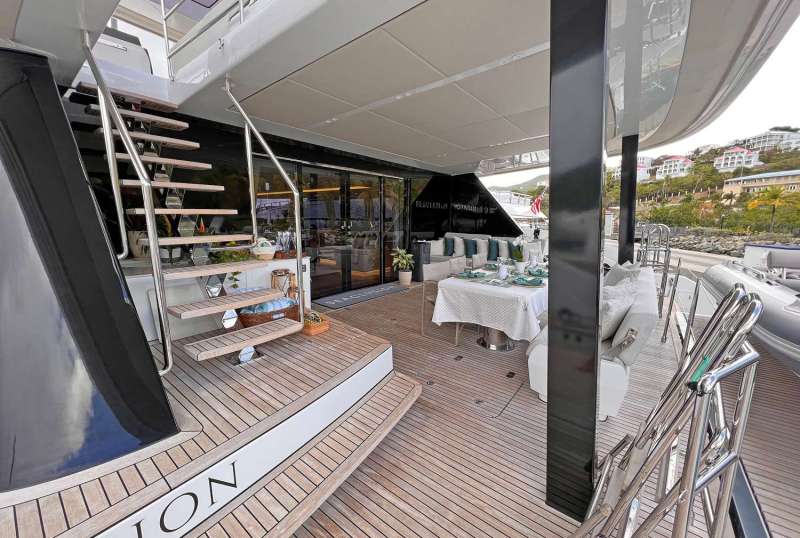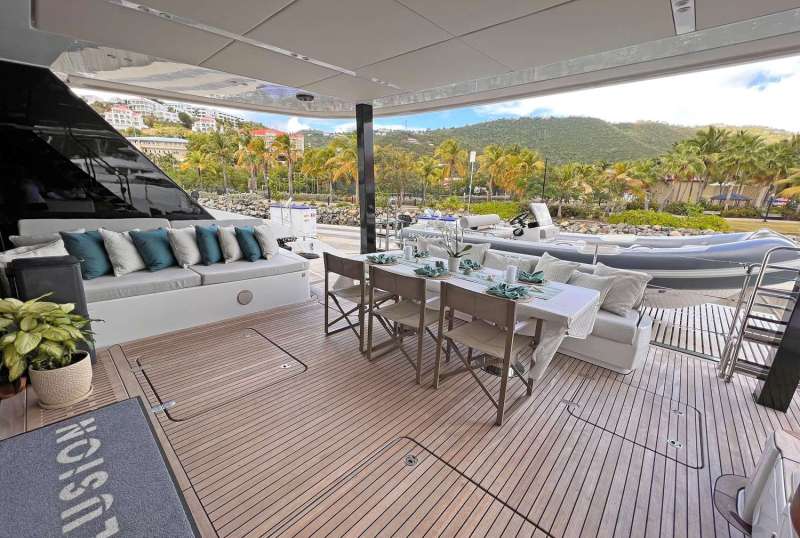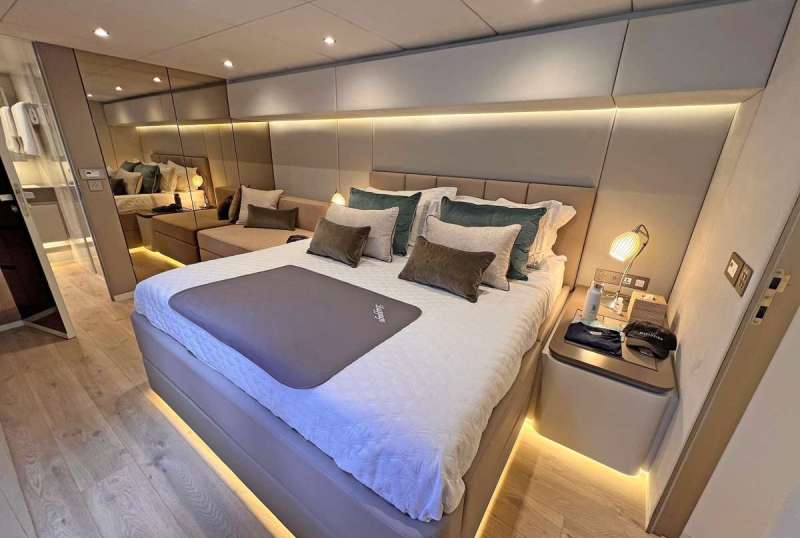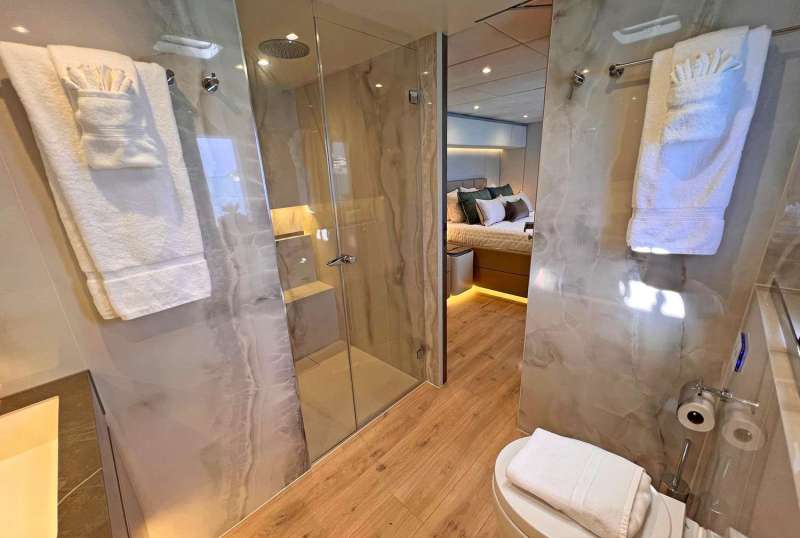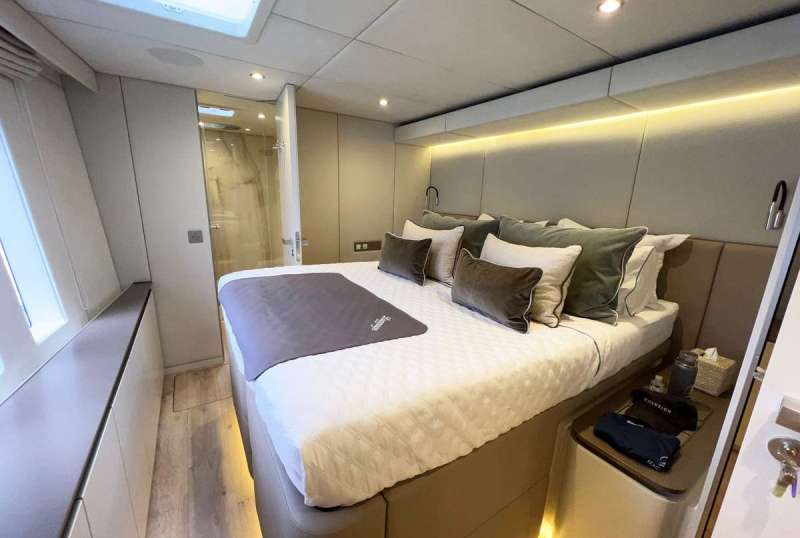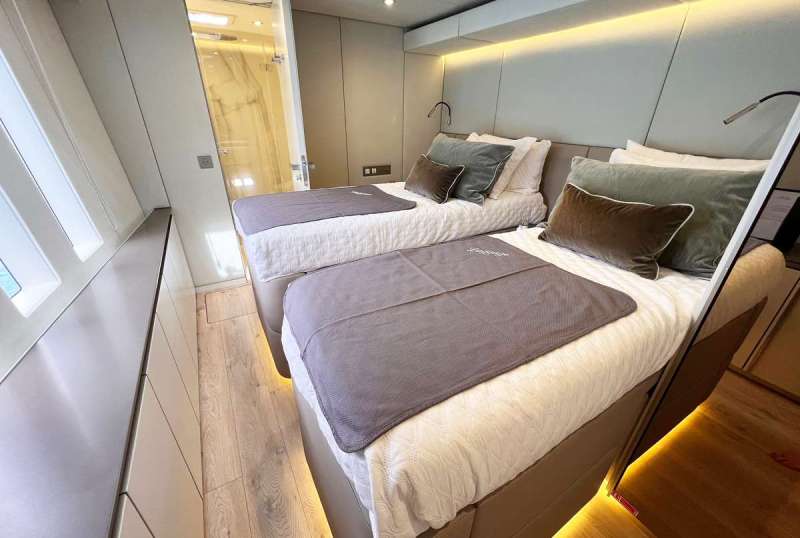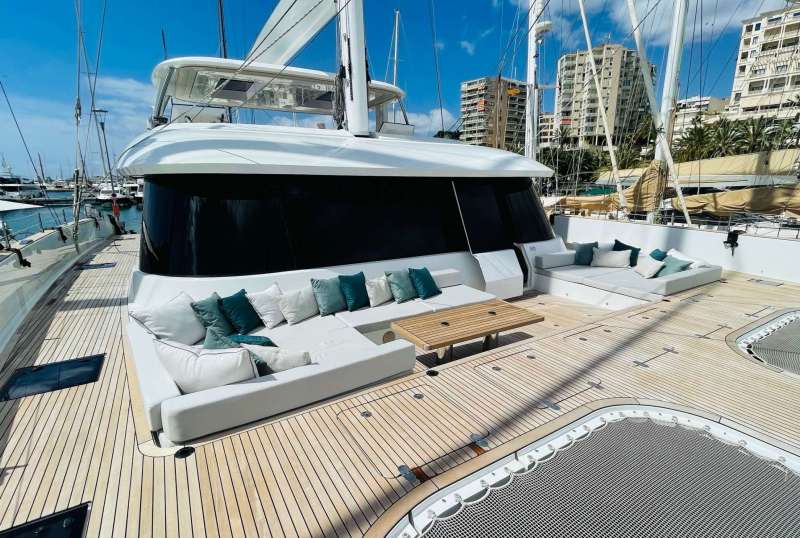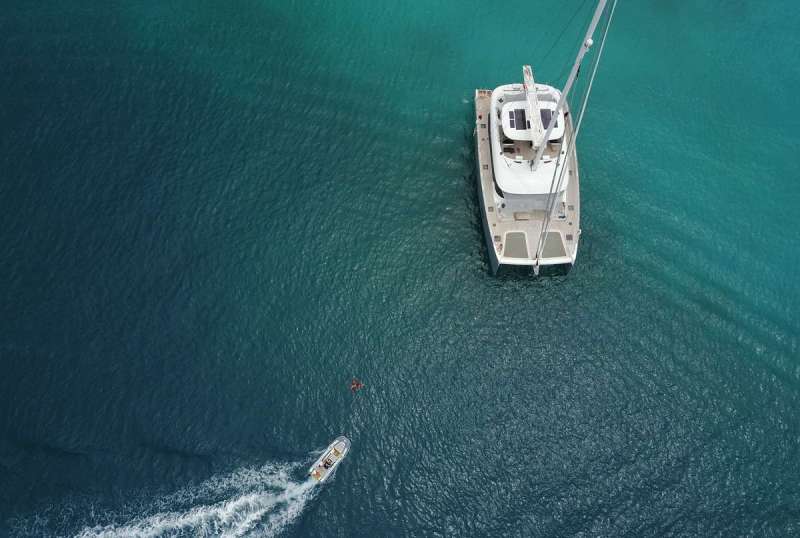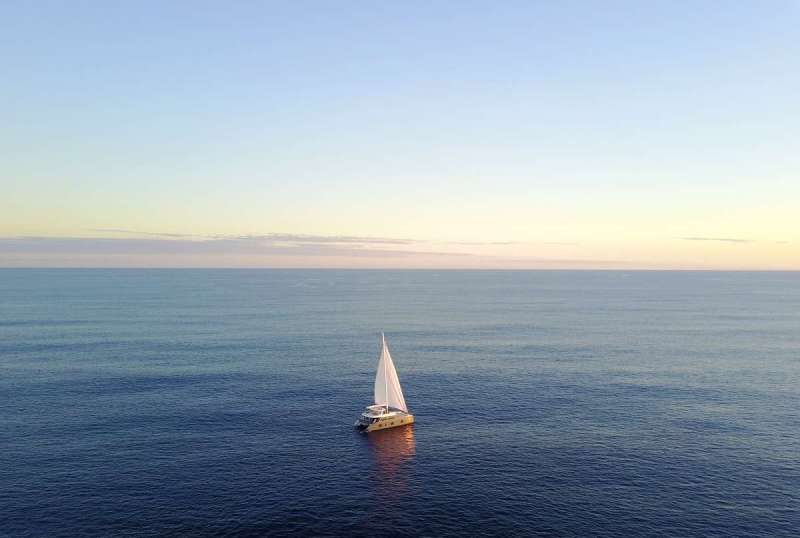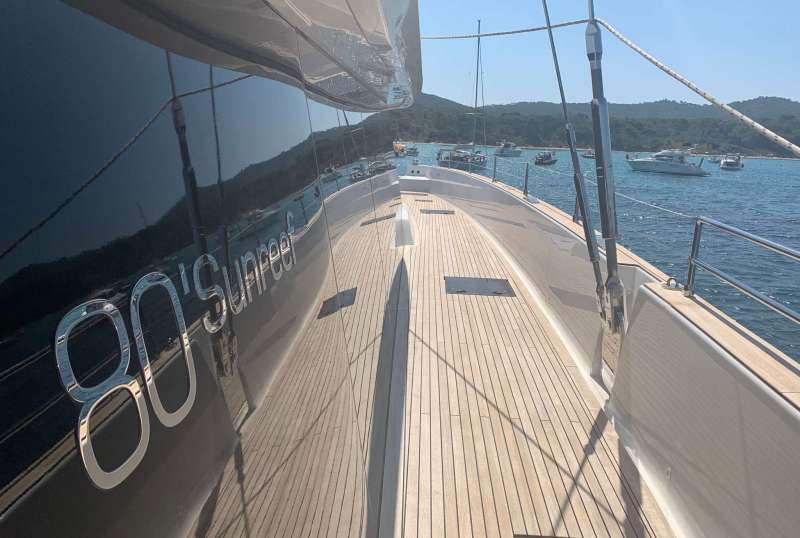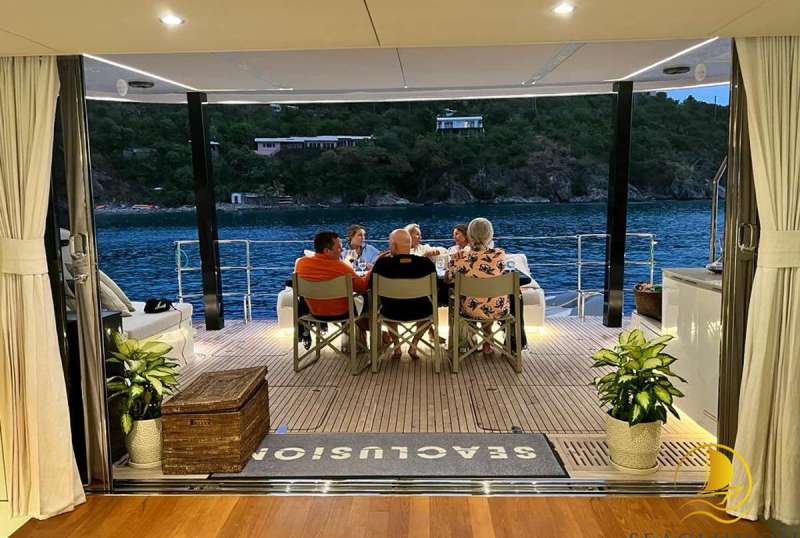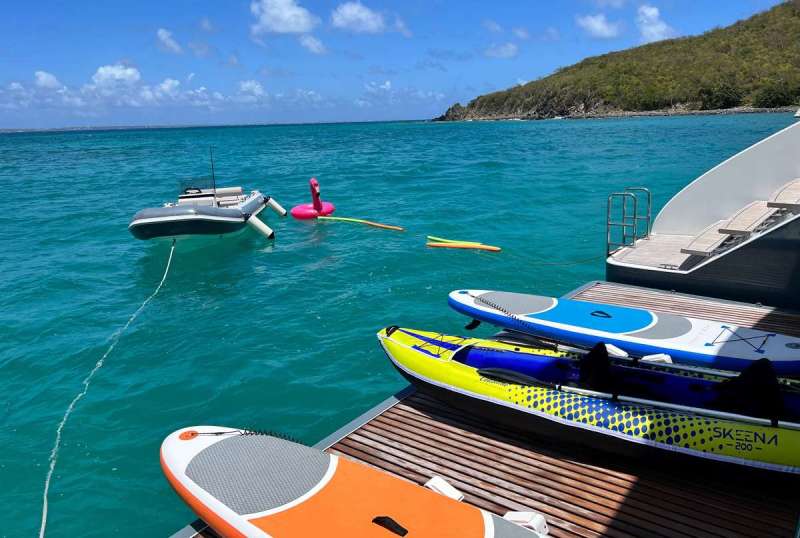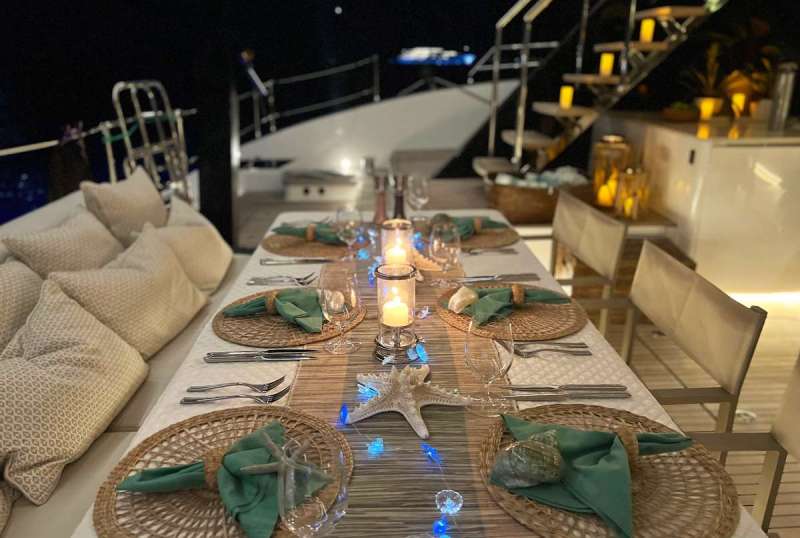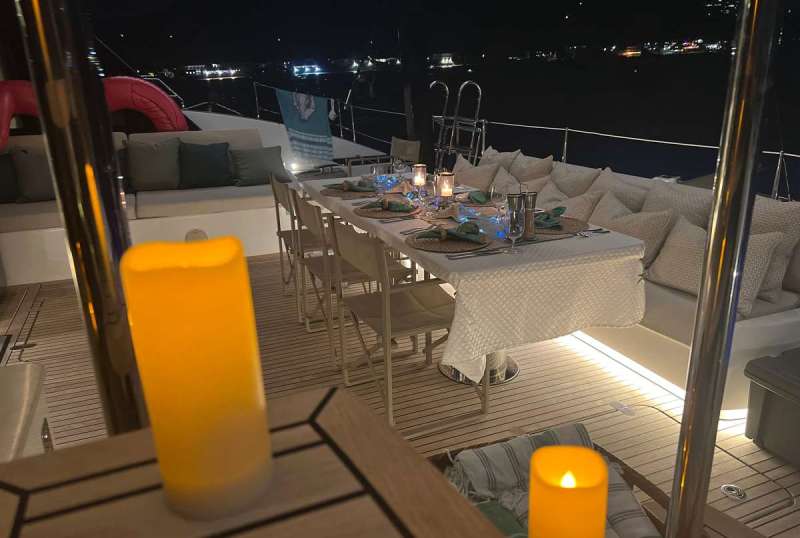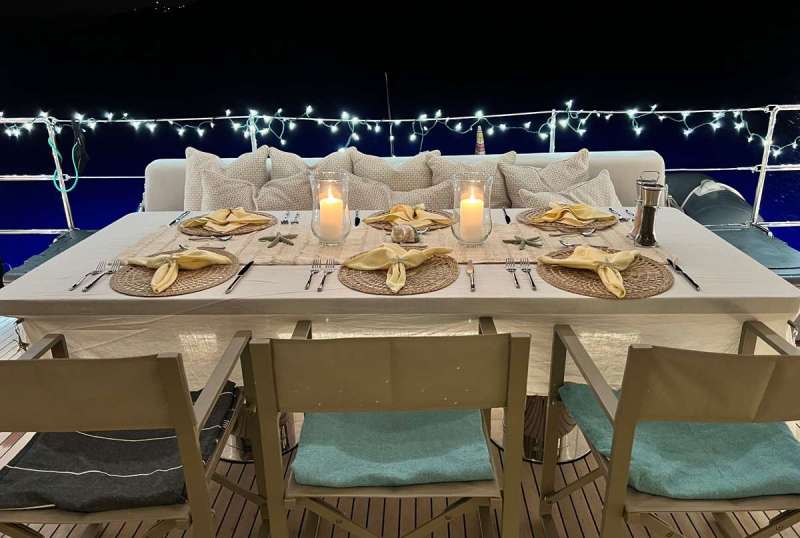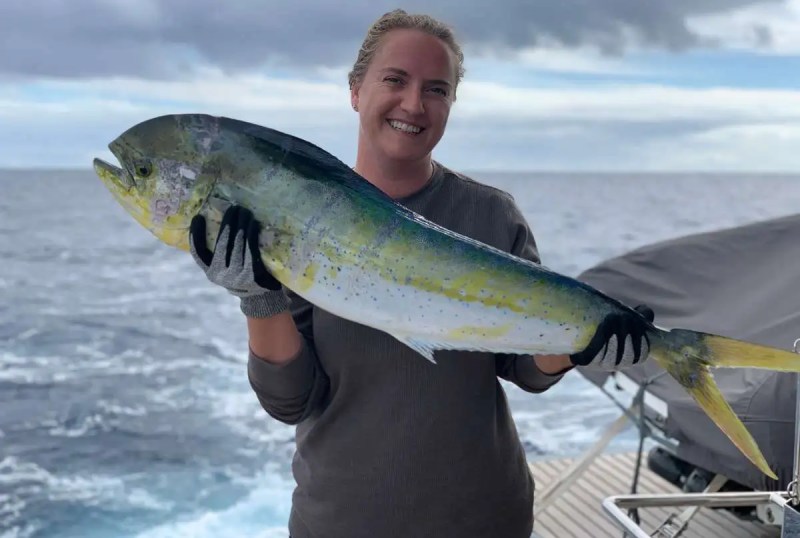 SEACLUSION
From $84,000/week
4 cabins
80 ft
Sunreef Yachts
8 guests
Built: 2020
19 reviews
Jetski
Scuba Onboard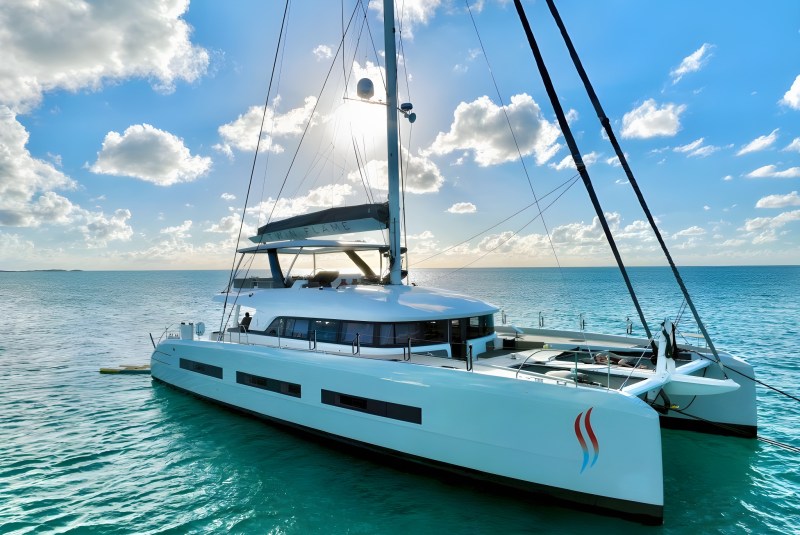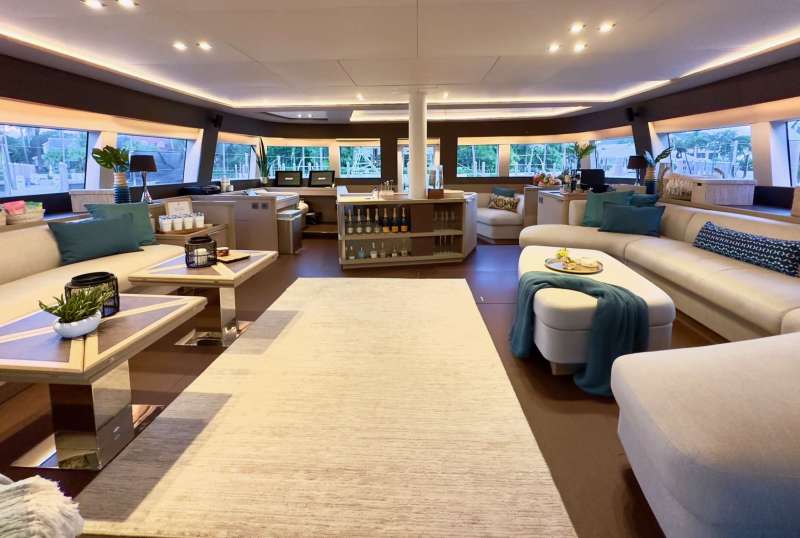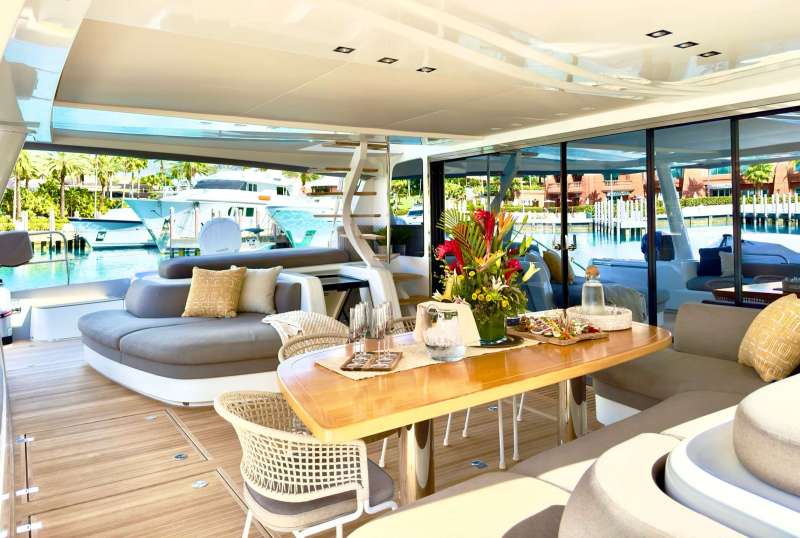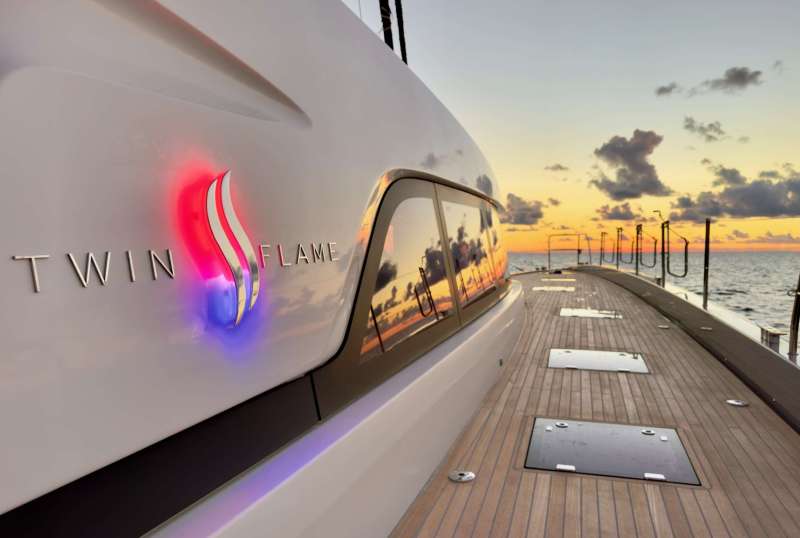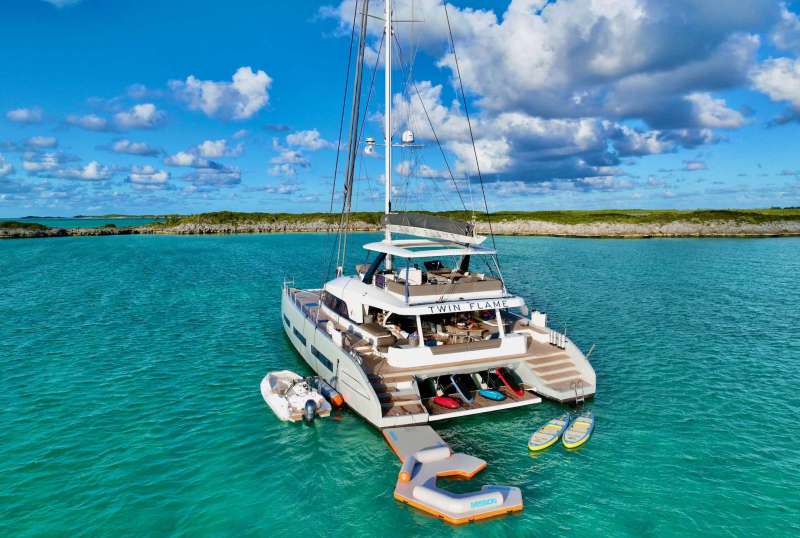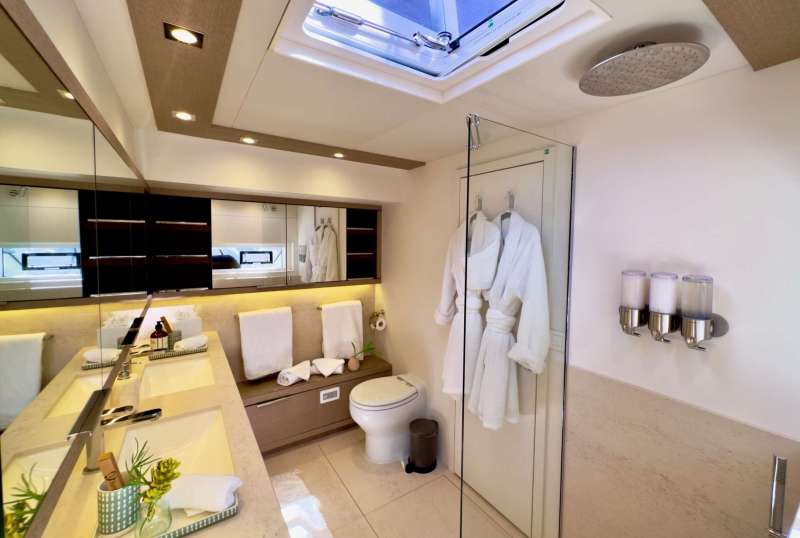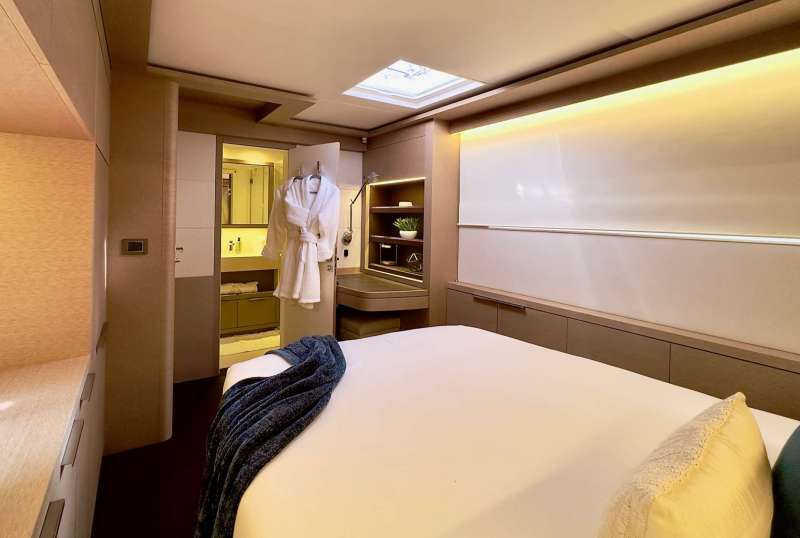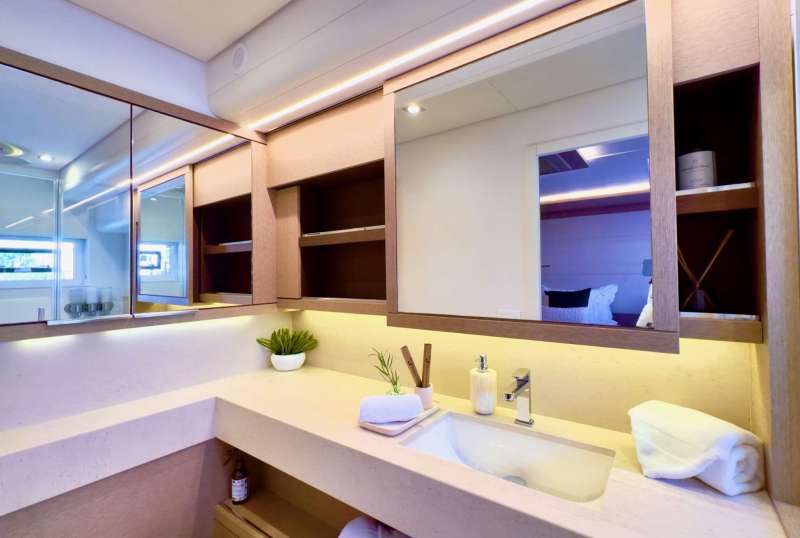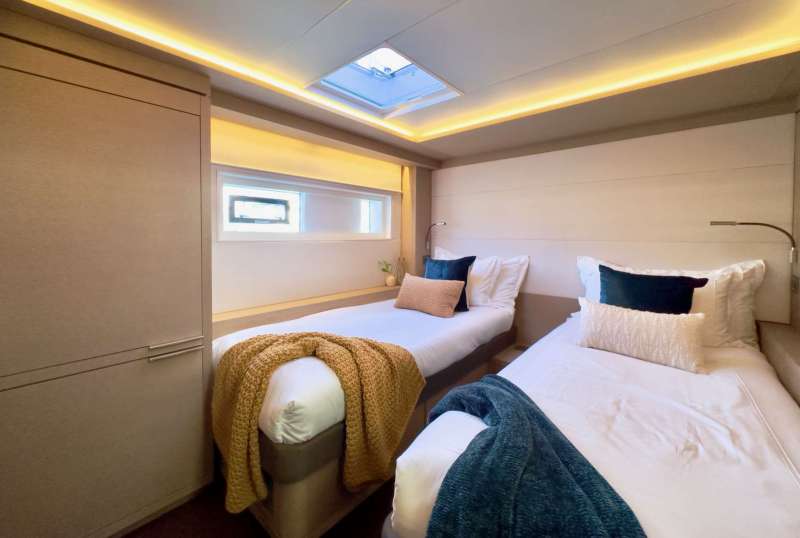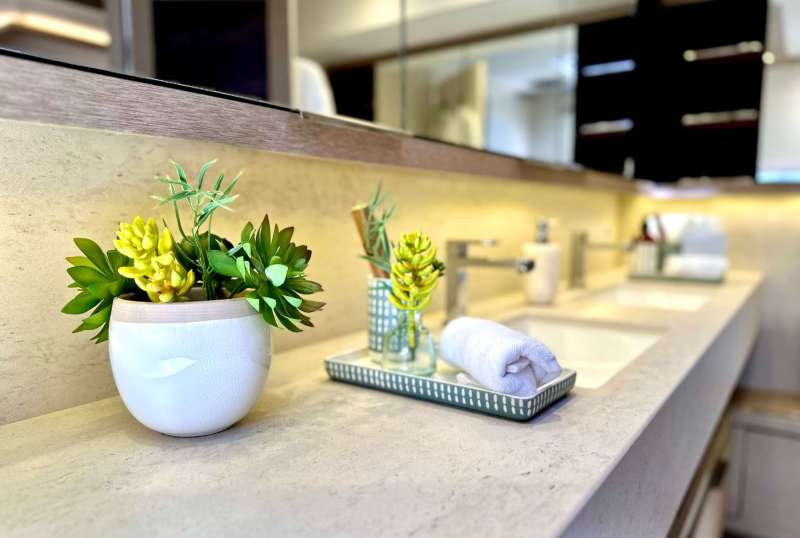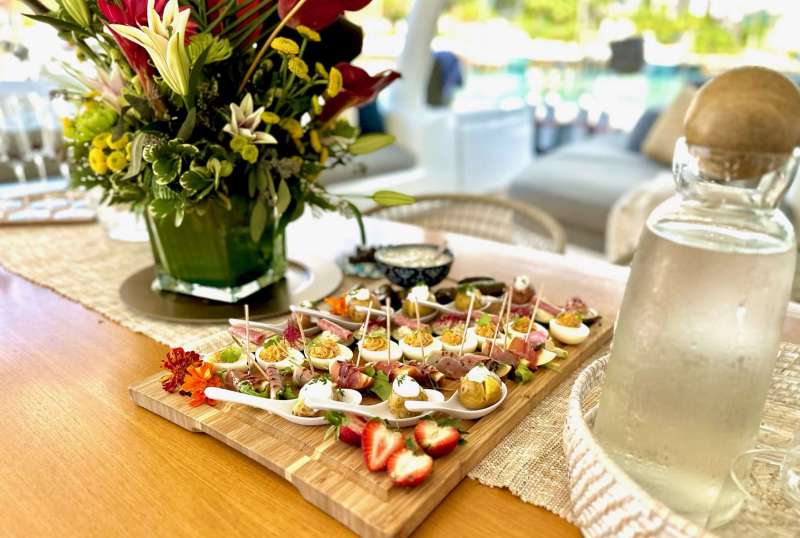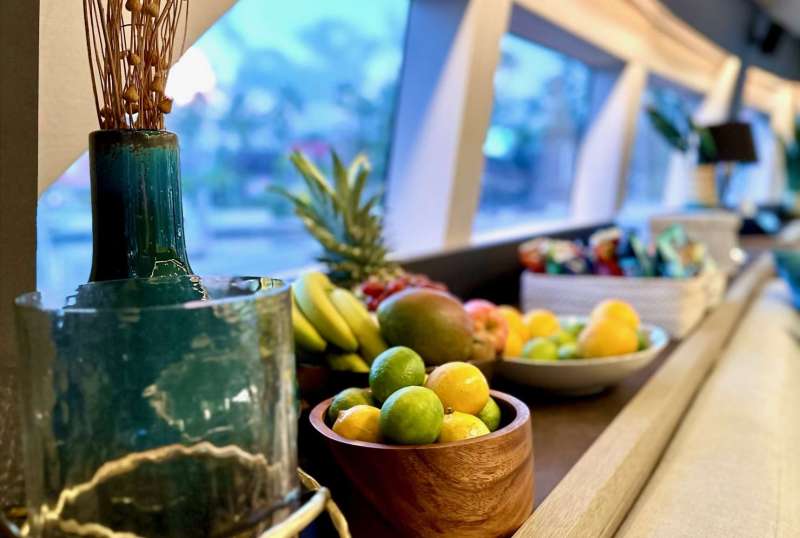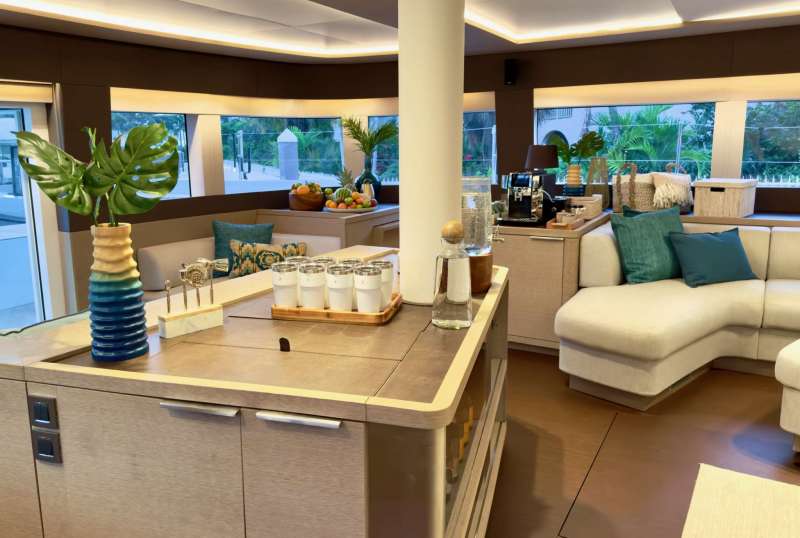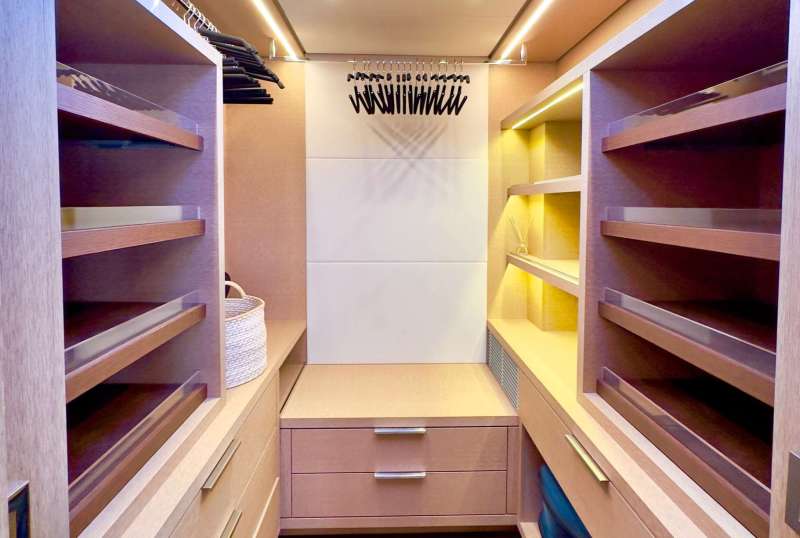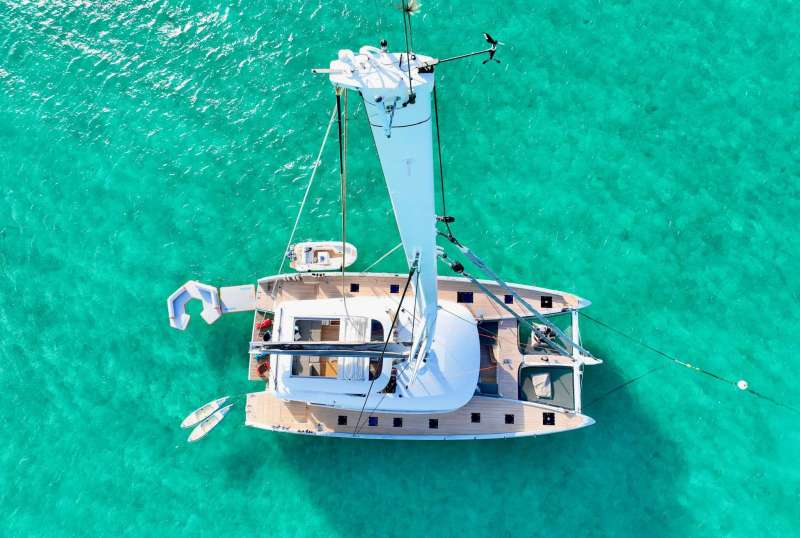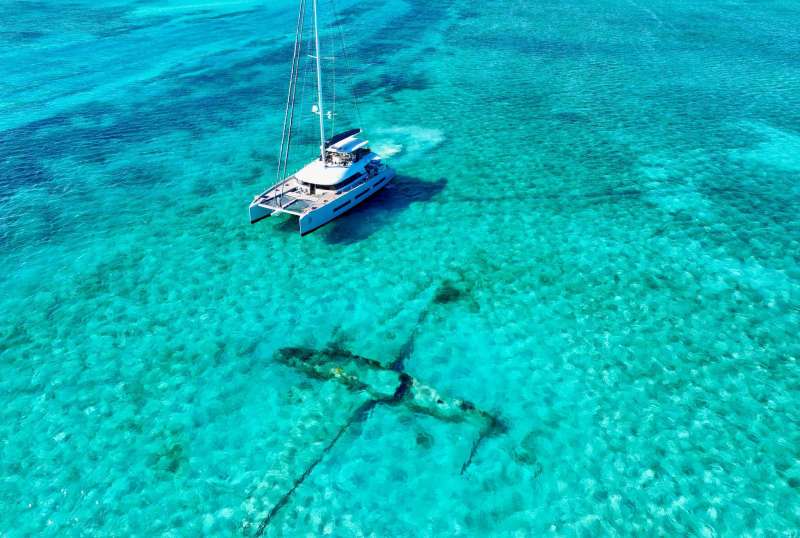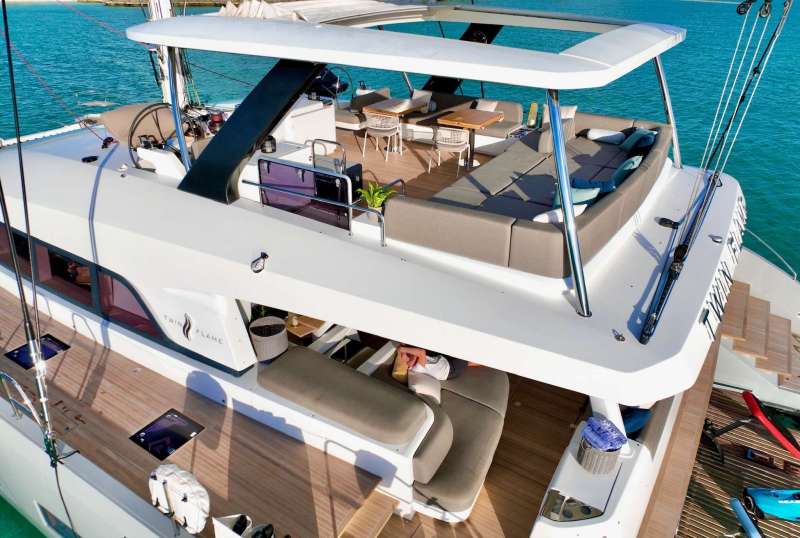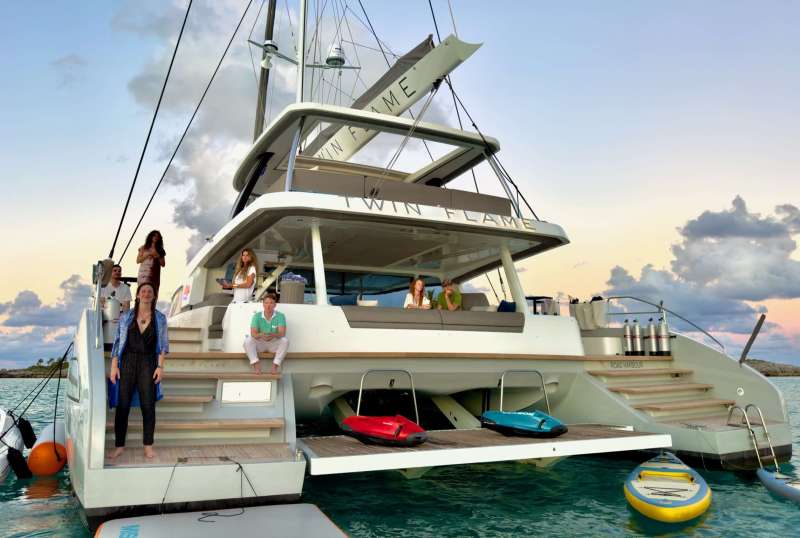 TWIN FLAME 77
From $82,000/week
4 cabins
77 ft
Lagoon
8 guests
Built: 2019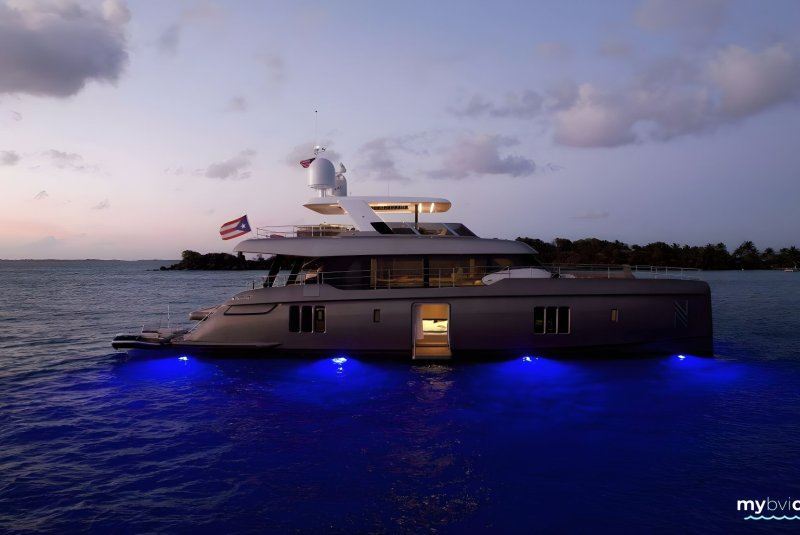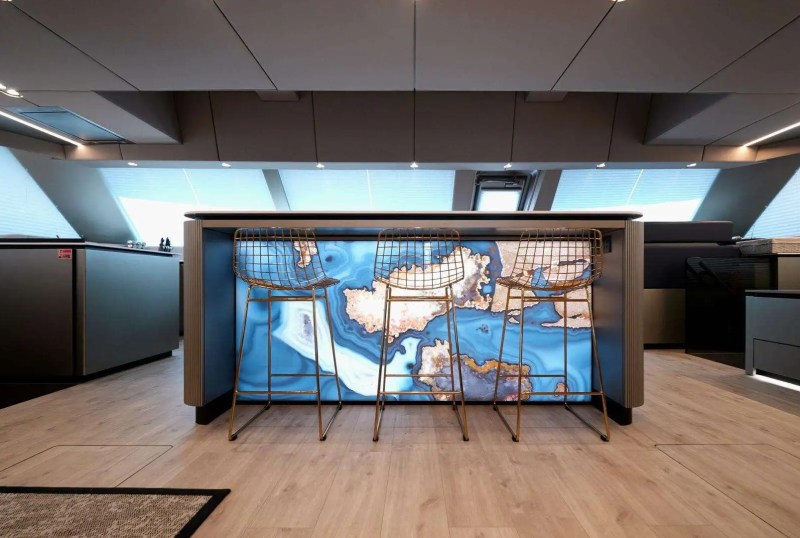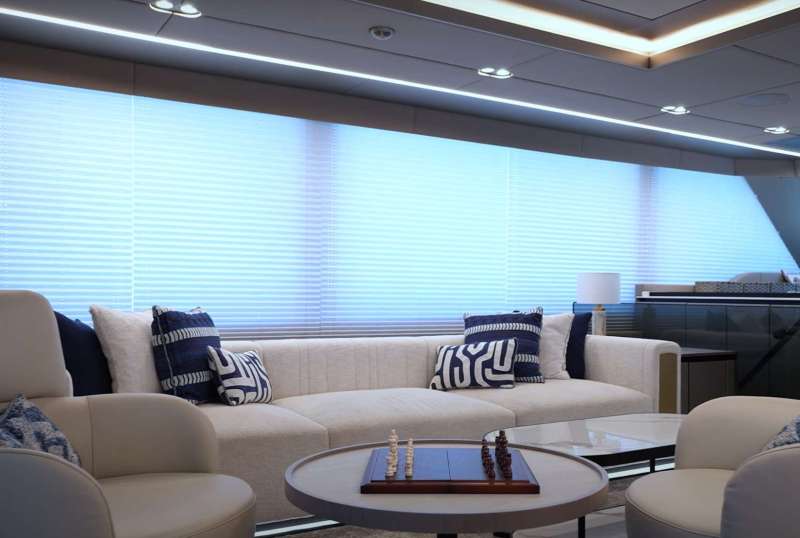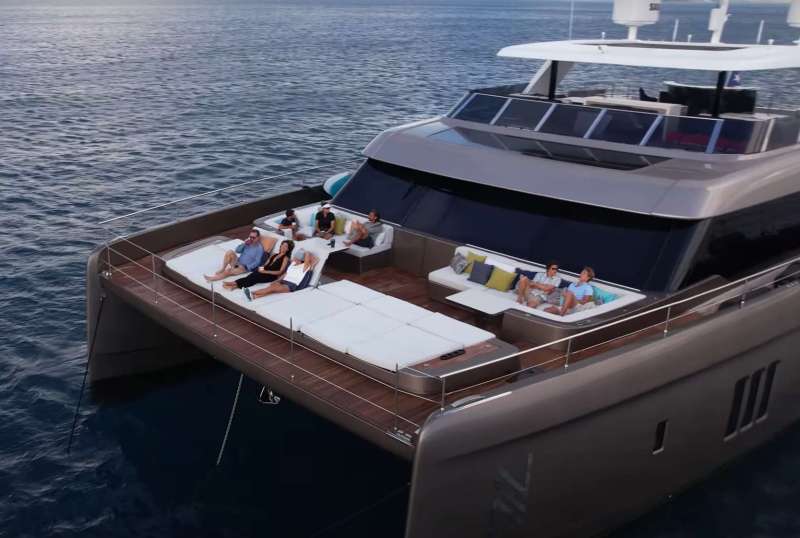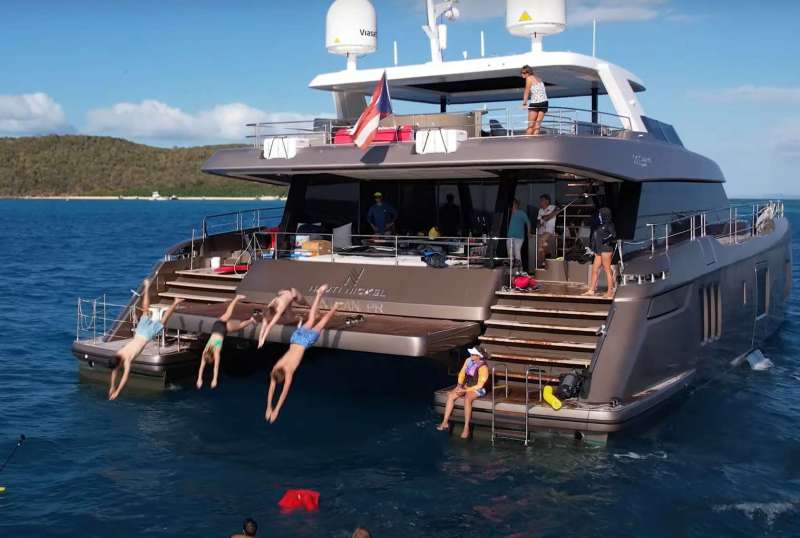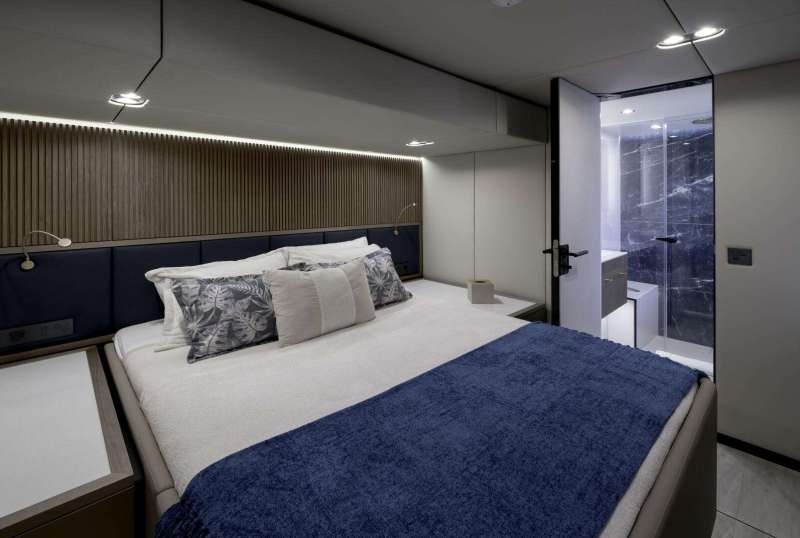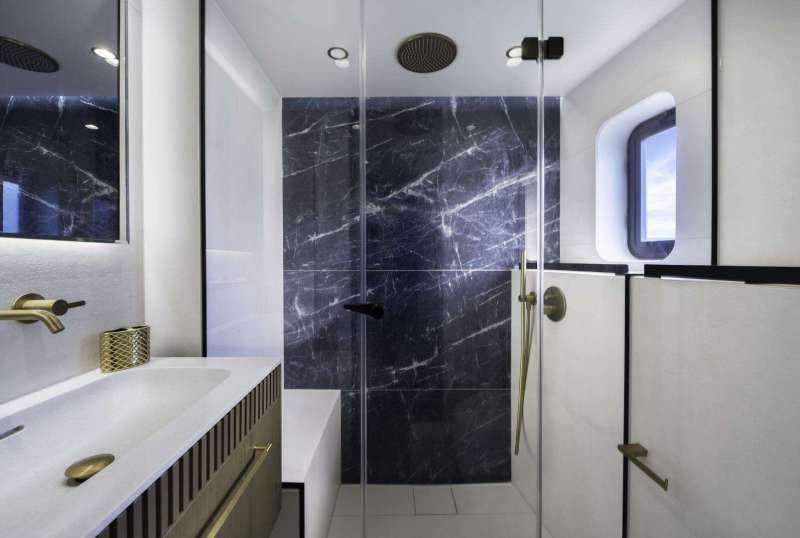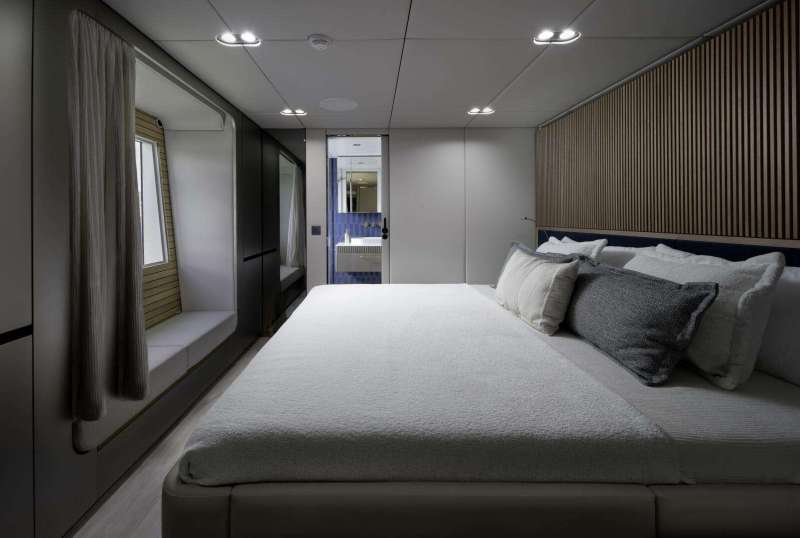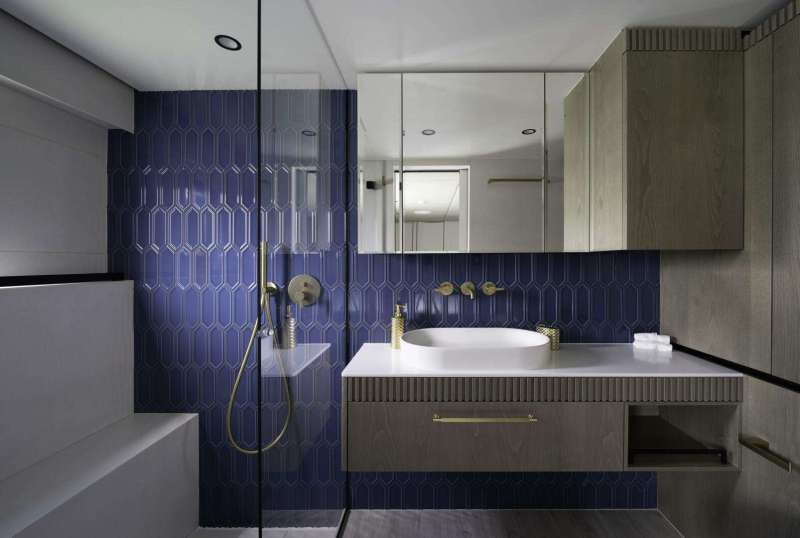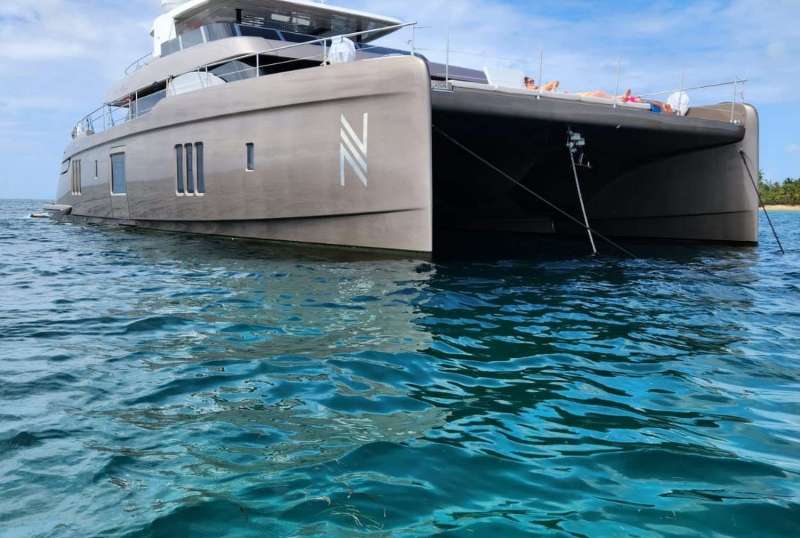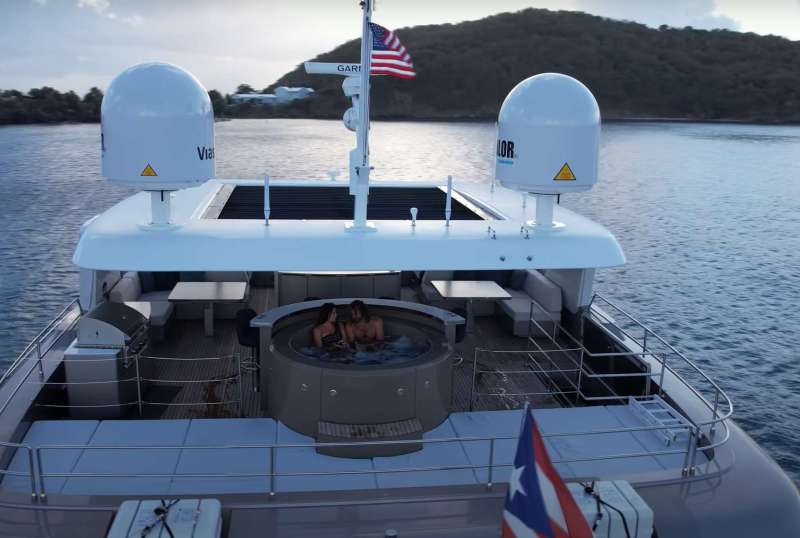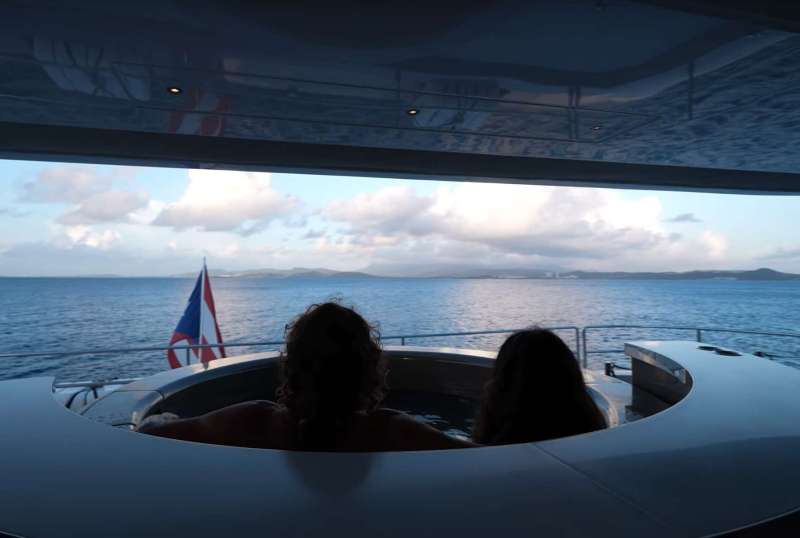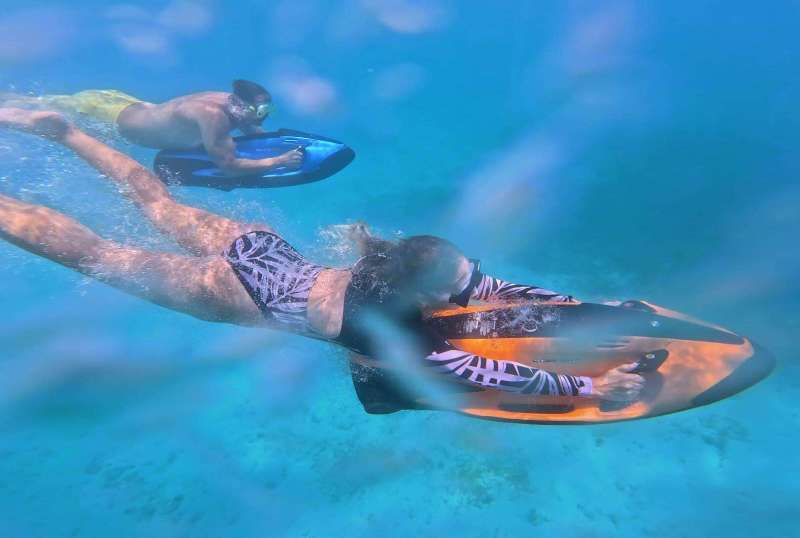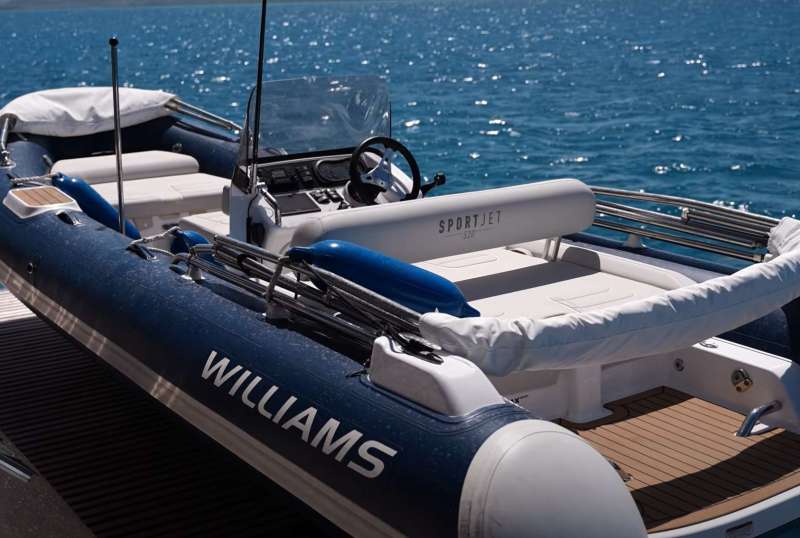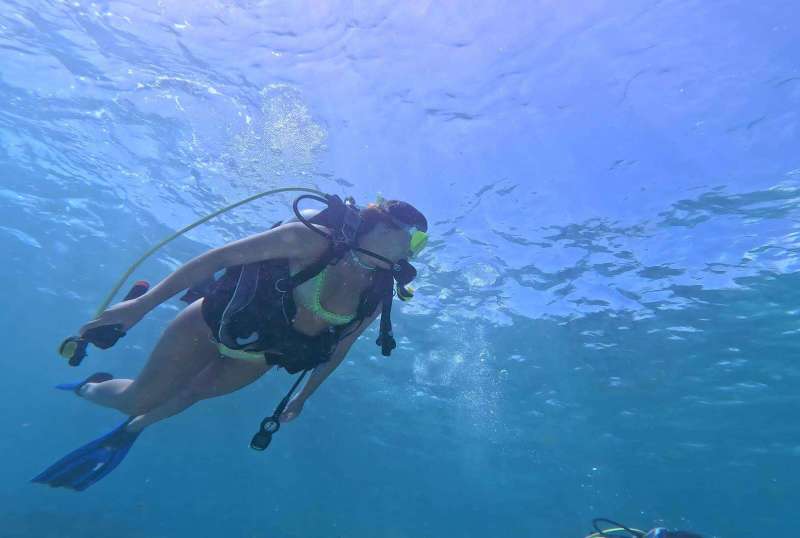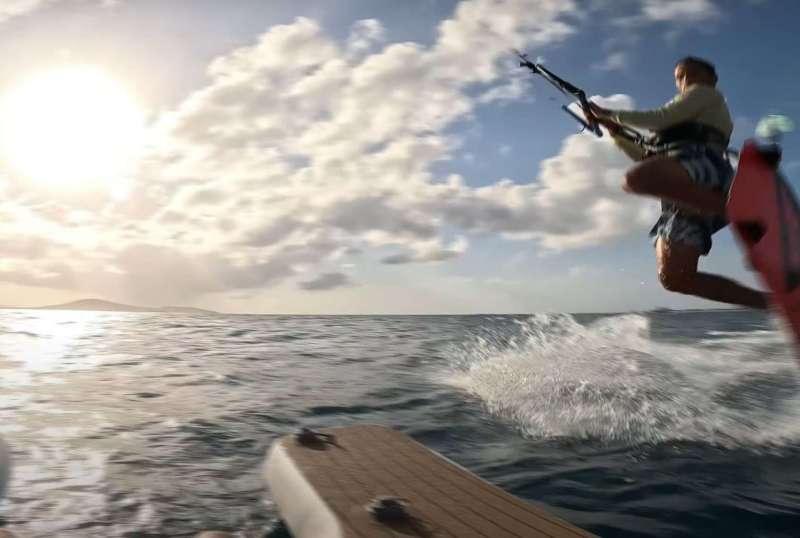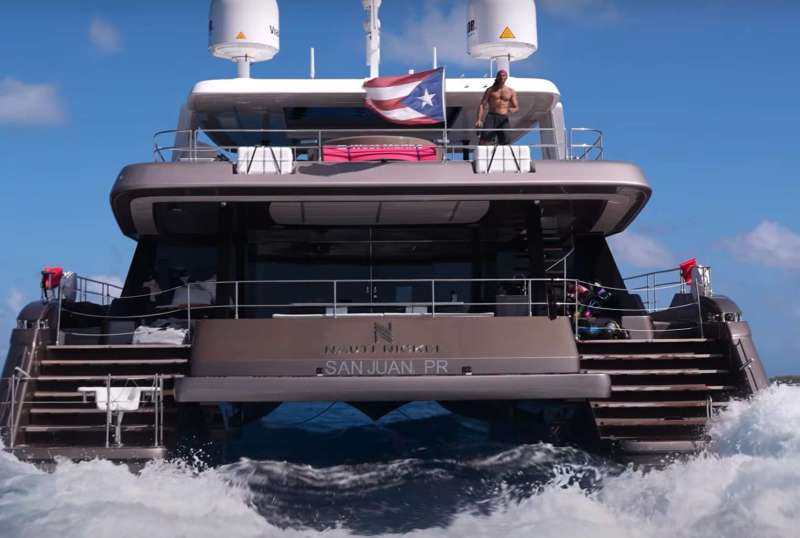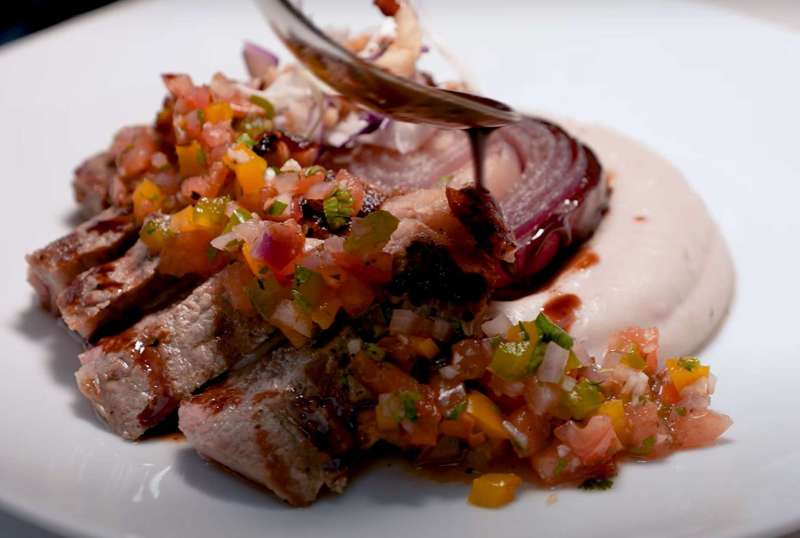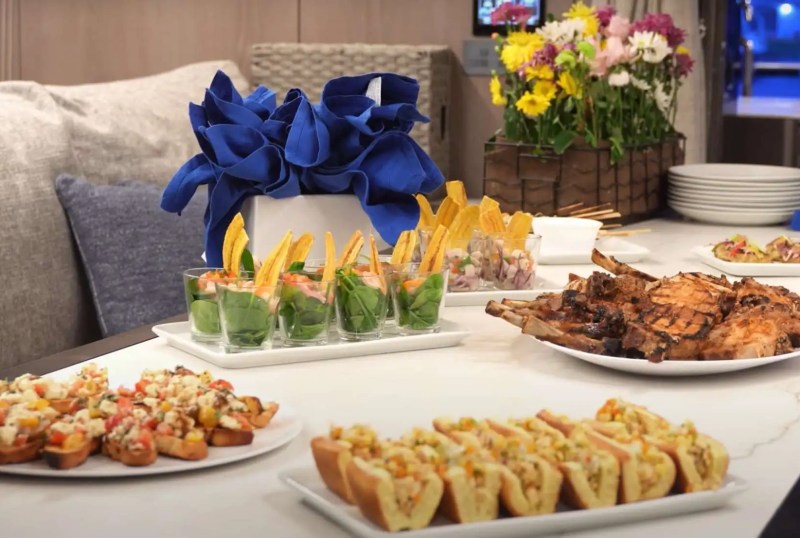 NAUTI NICKEL
From $81,840/week
5 cabins
80 ft
Sunreef Yachts
10 guests
Built: 2023
10 reviews
Jacuzzi
Scuba Onboard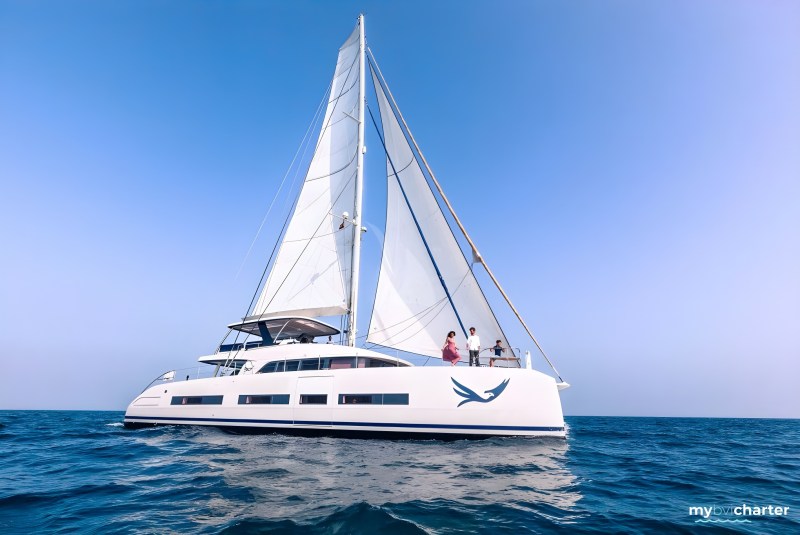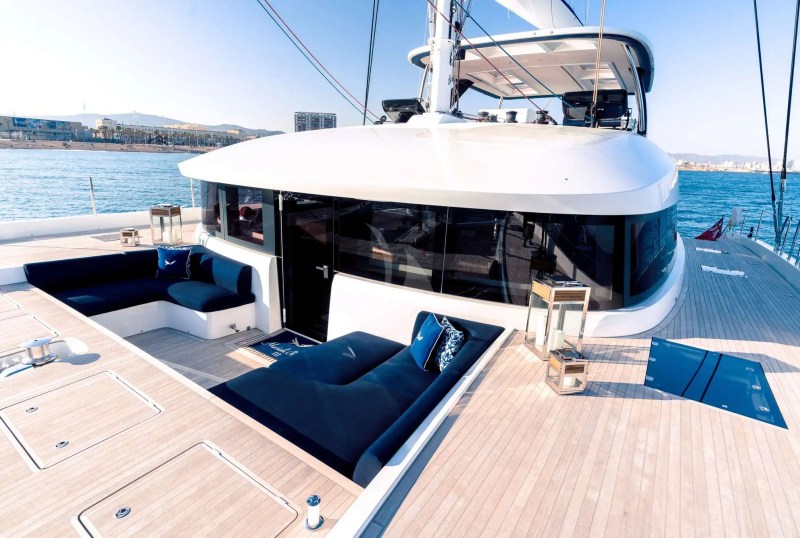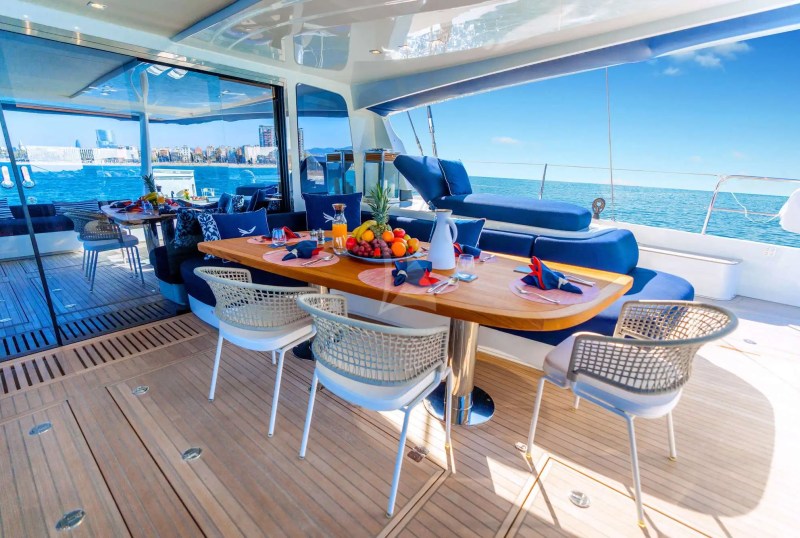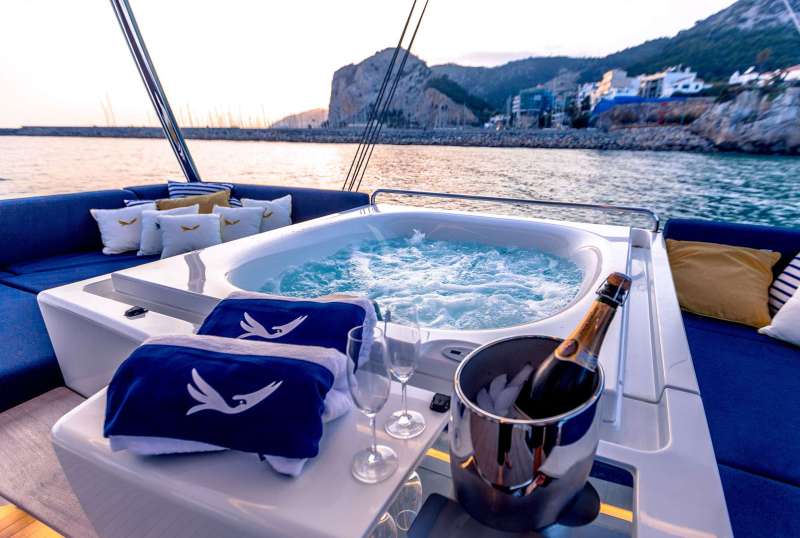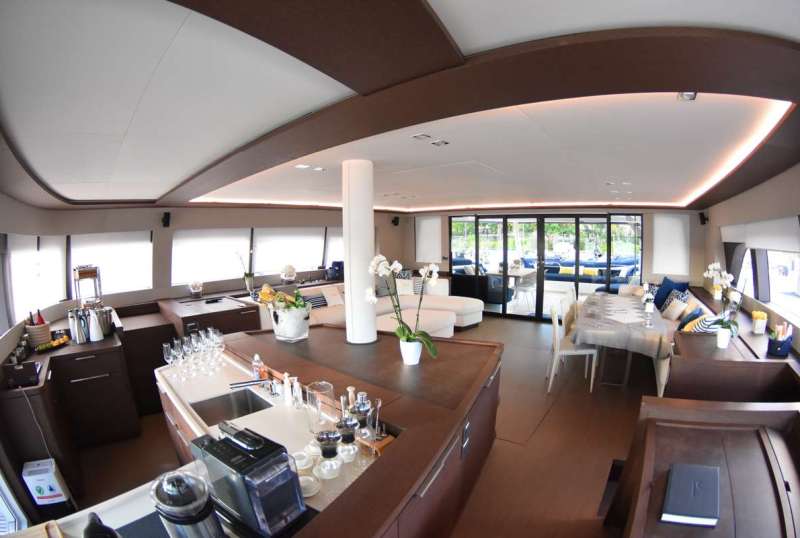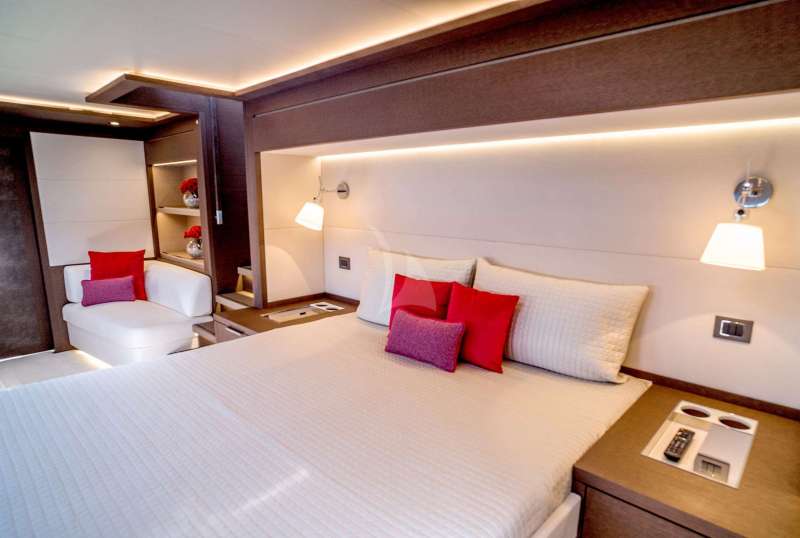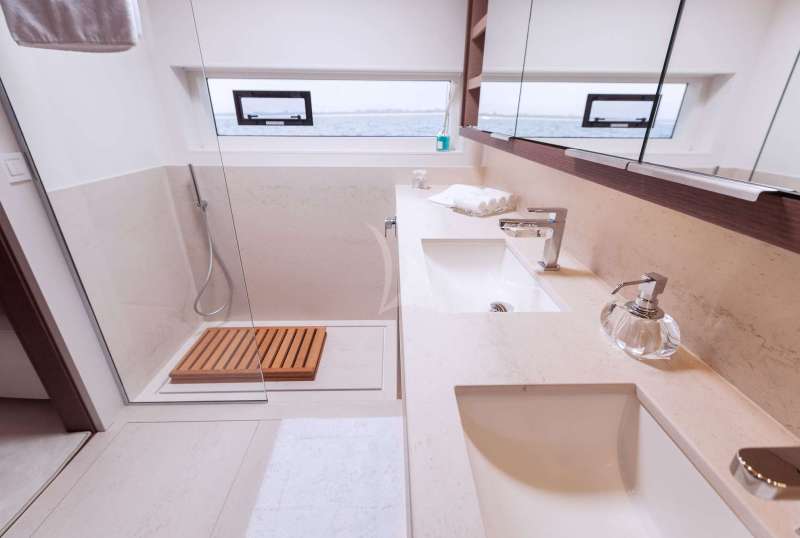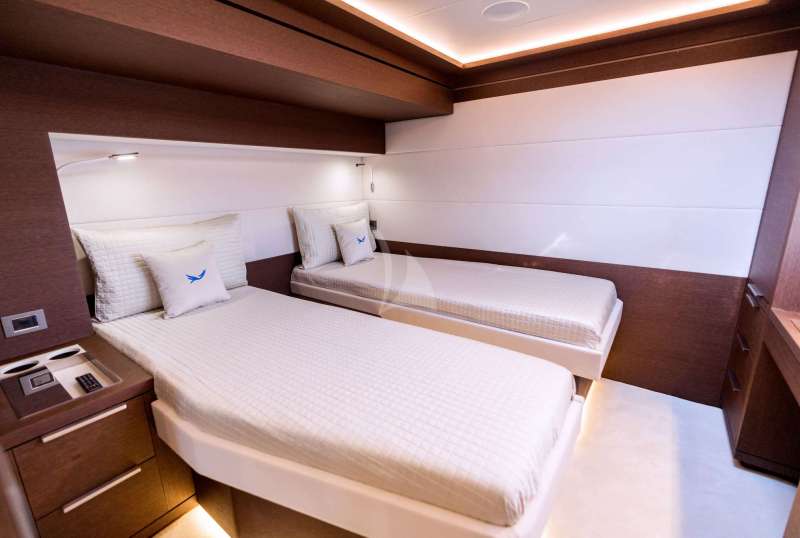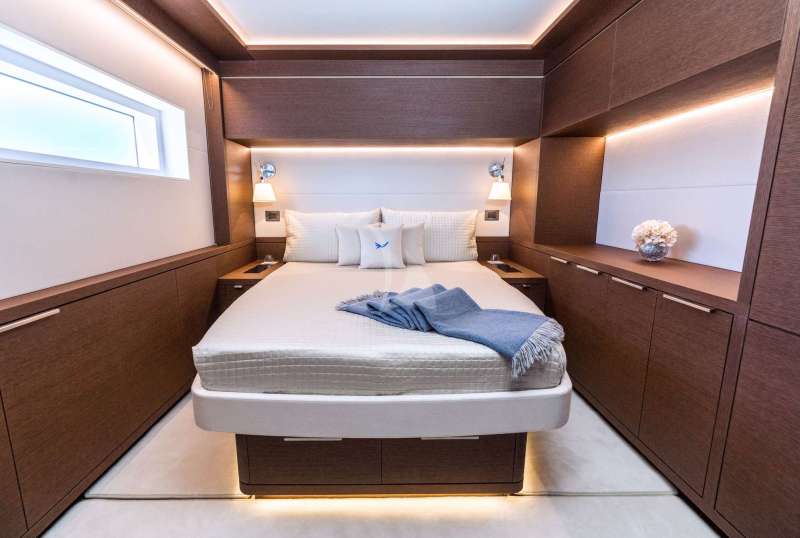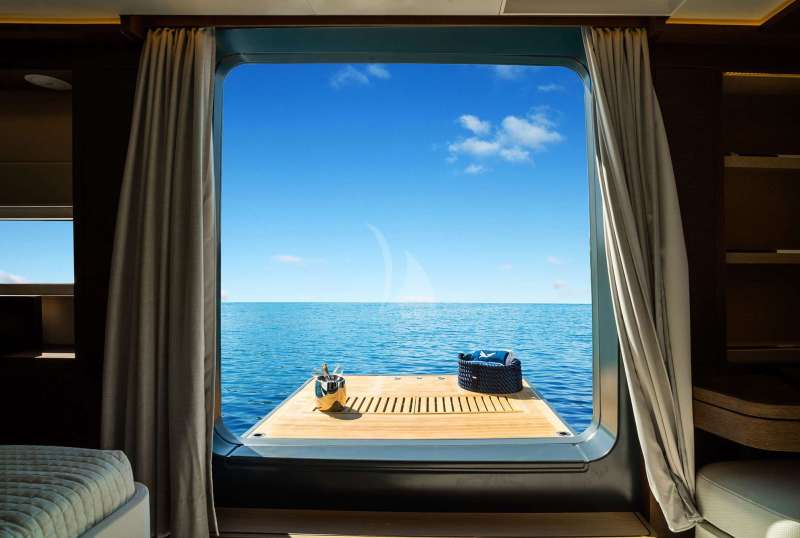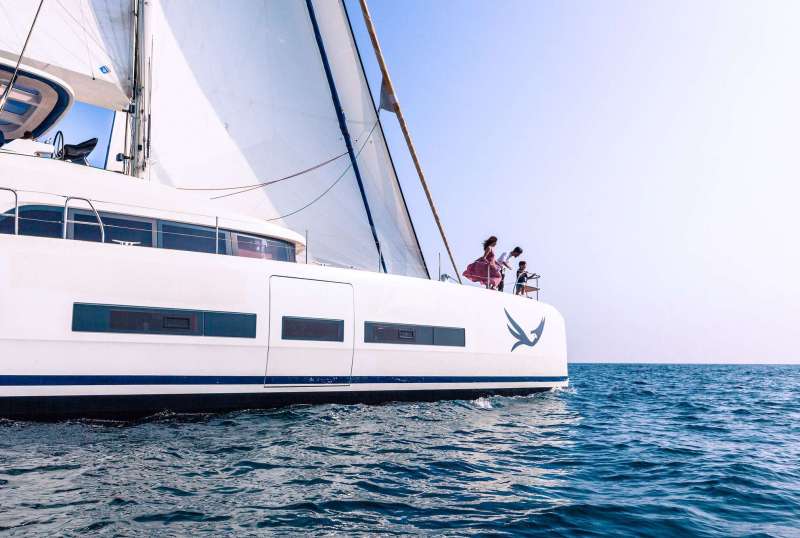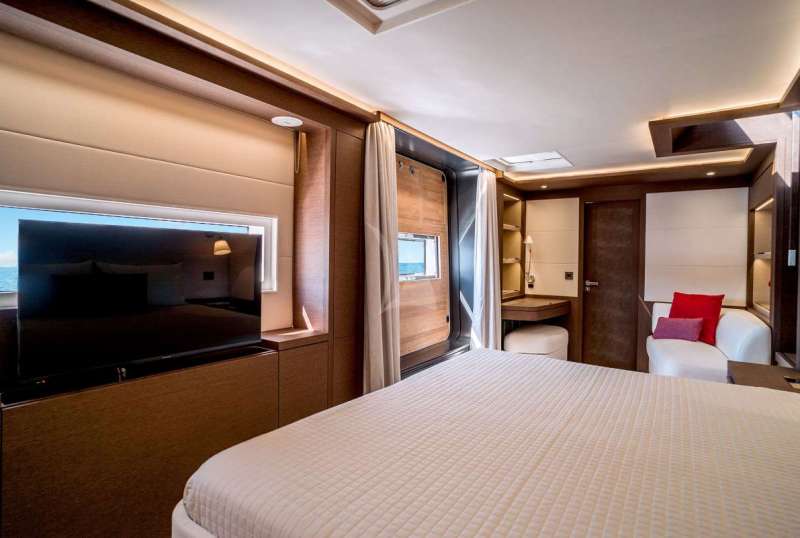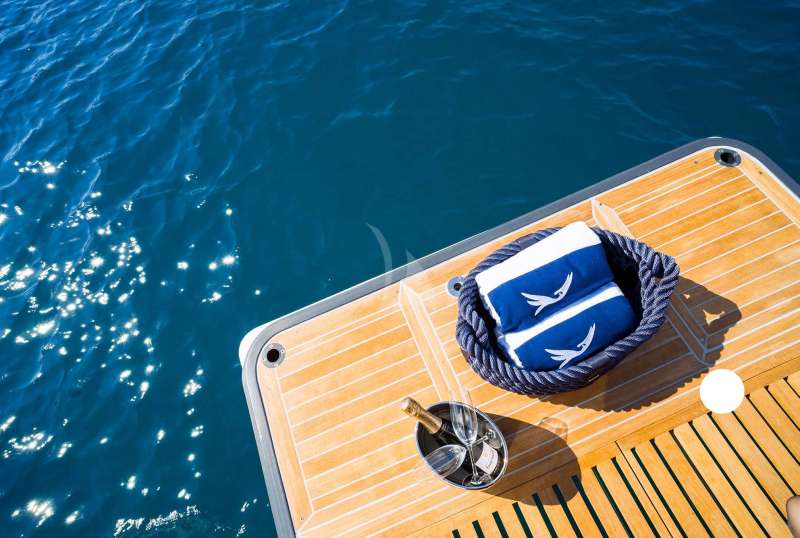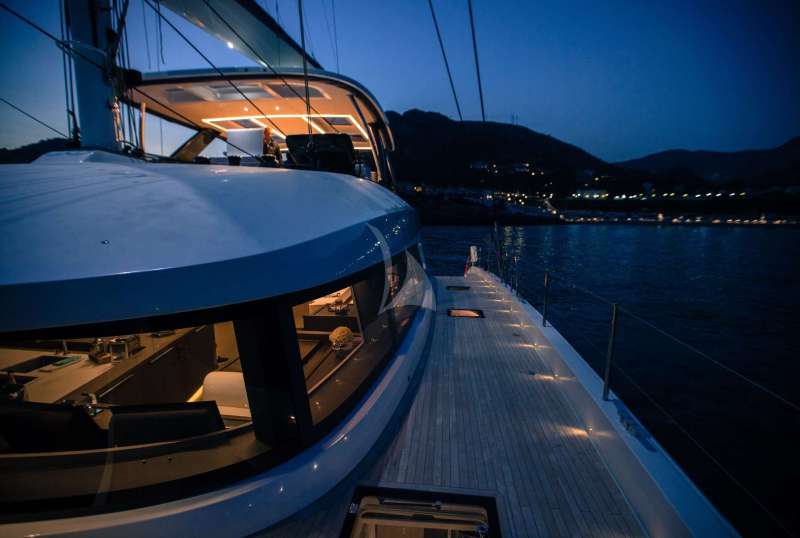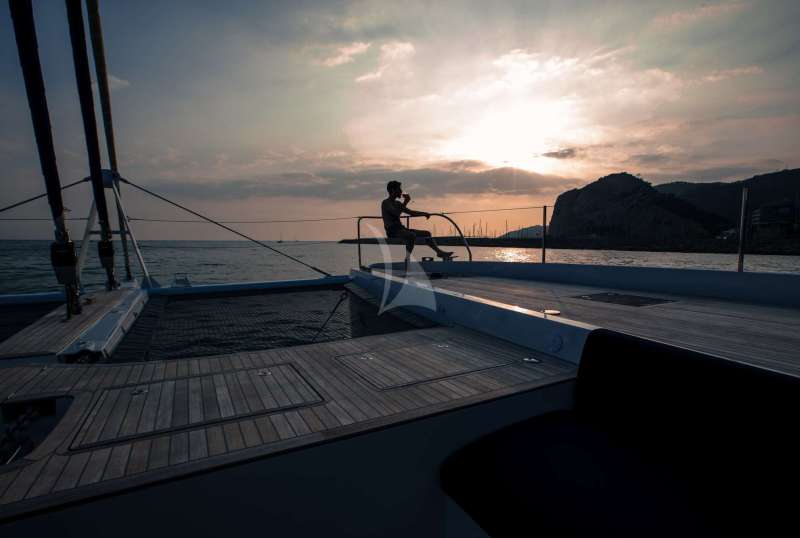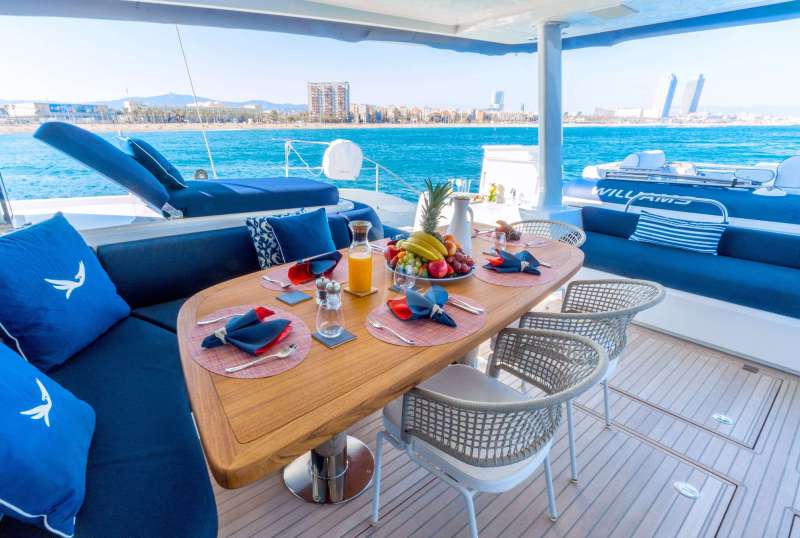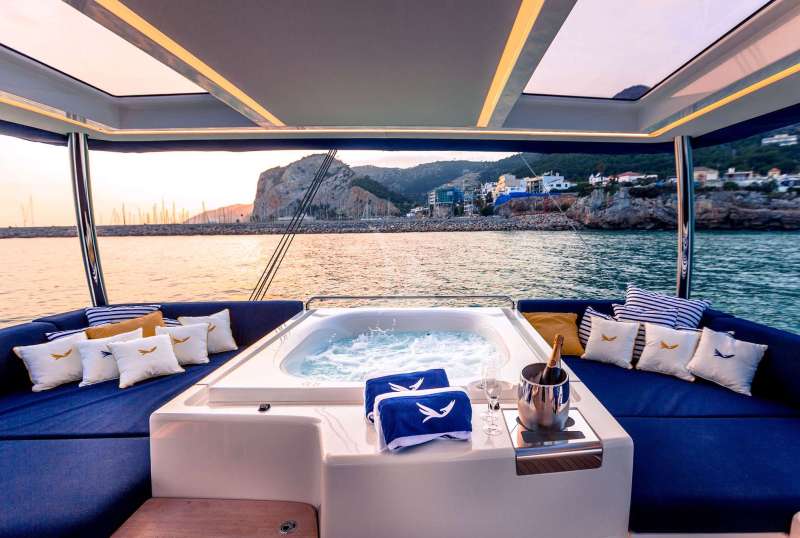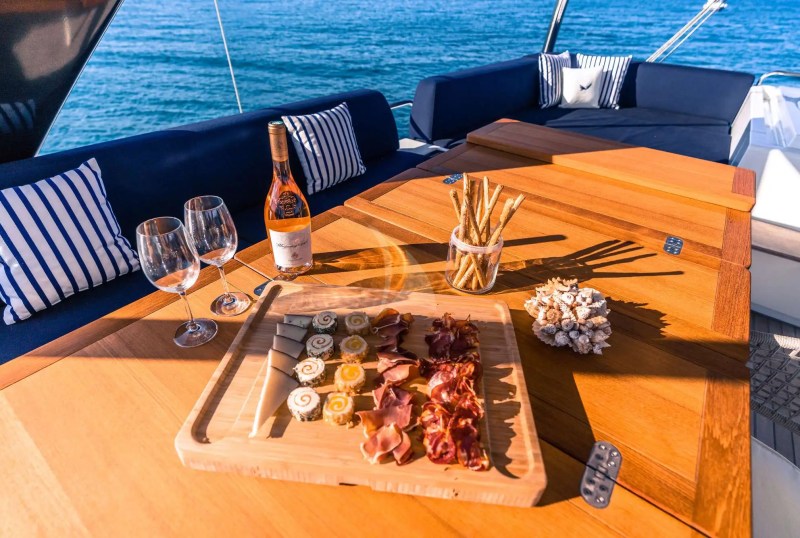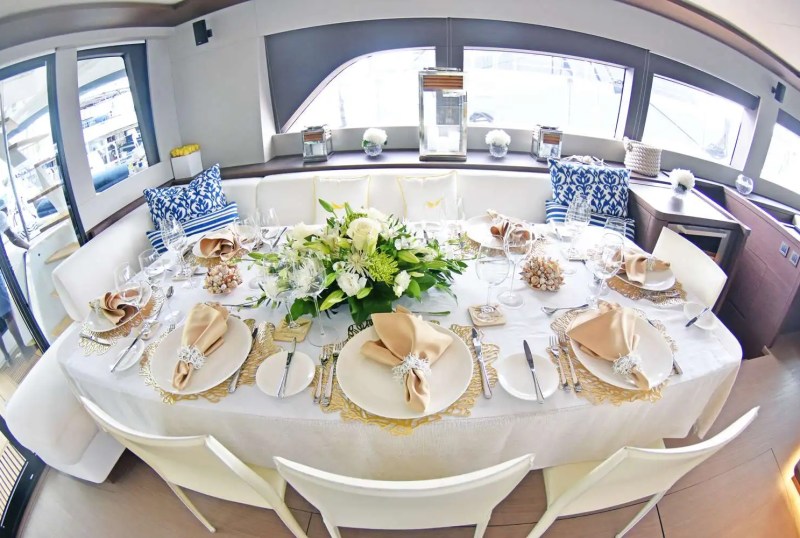 MARIAH PRINCESS III
From $77,000/week
4 cabins
77 ft
Lagoon
8 guests
Built: 2020
15 US Gall/Hr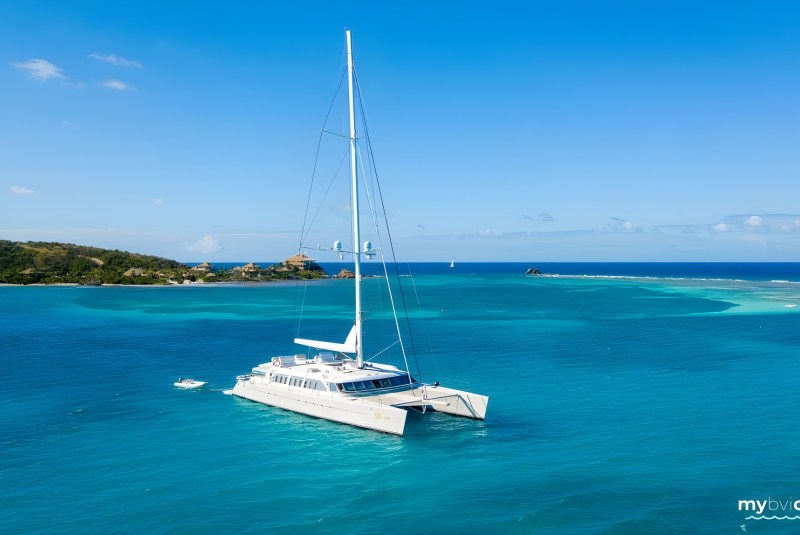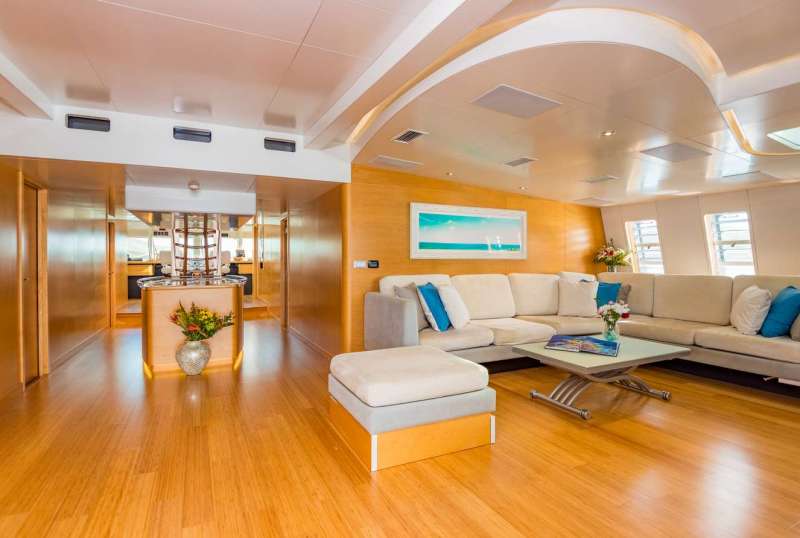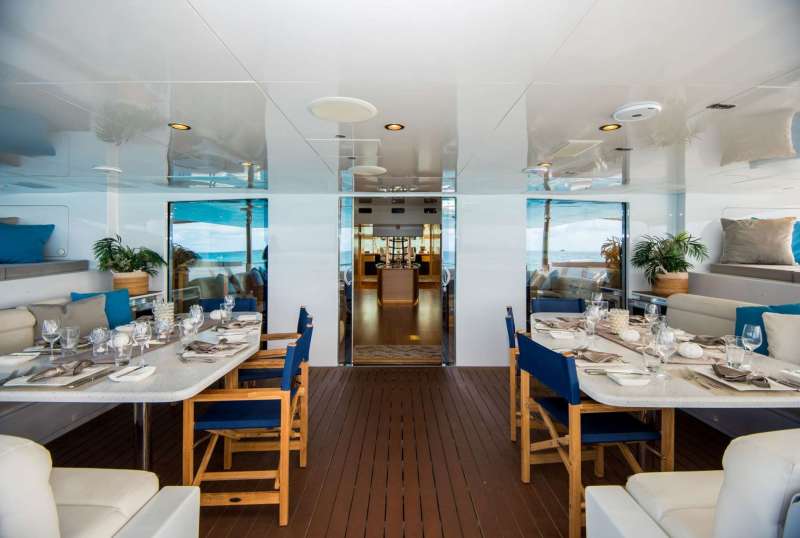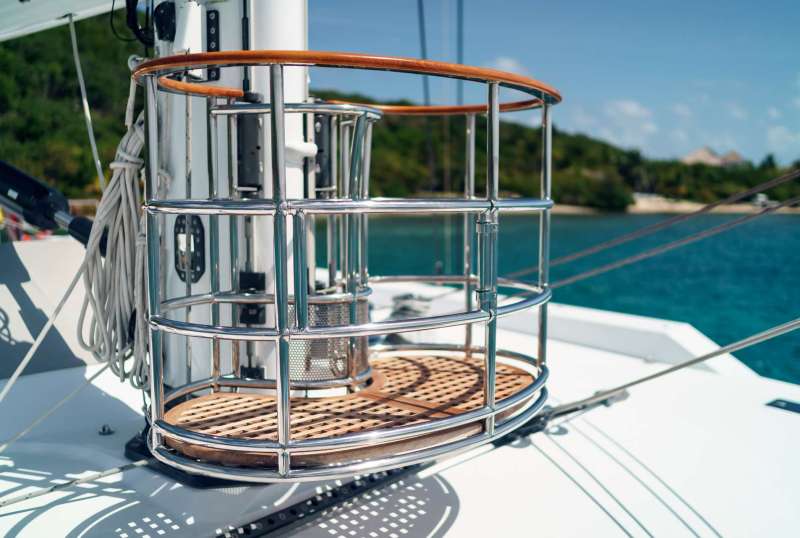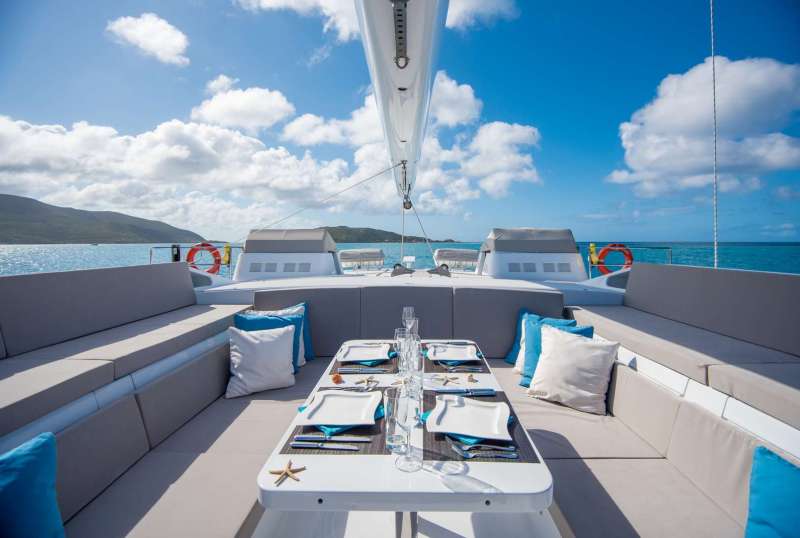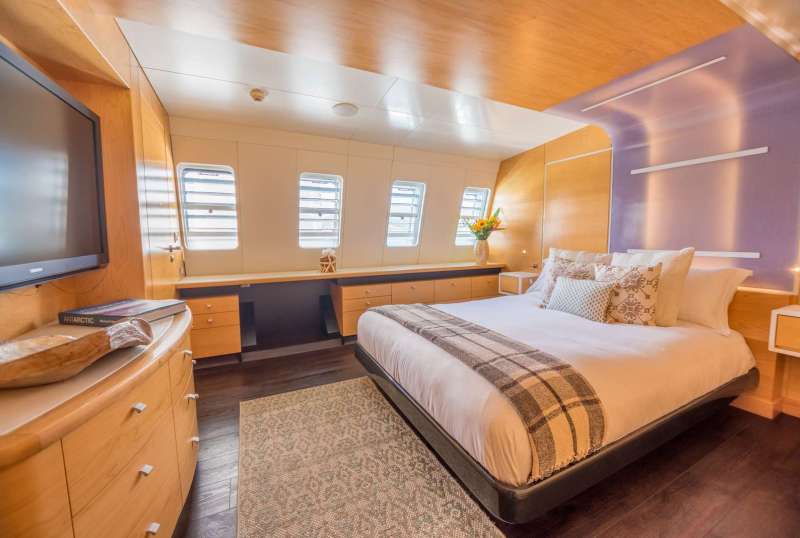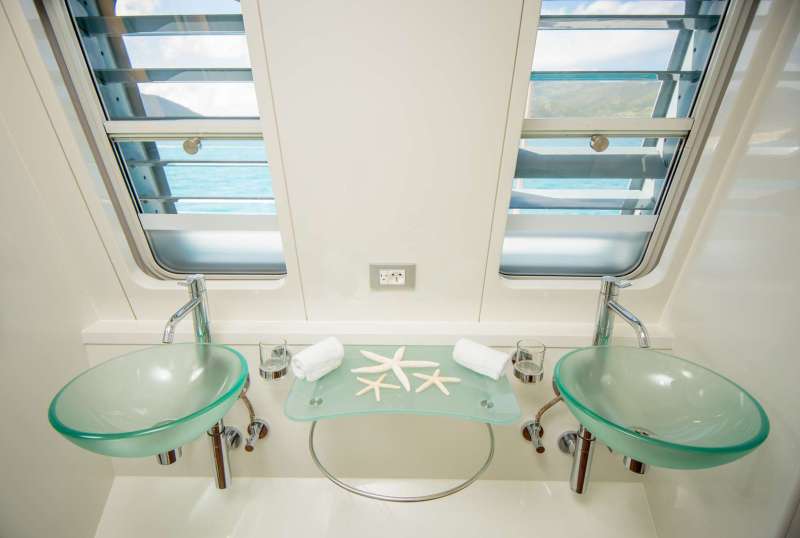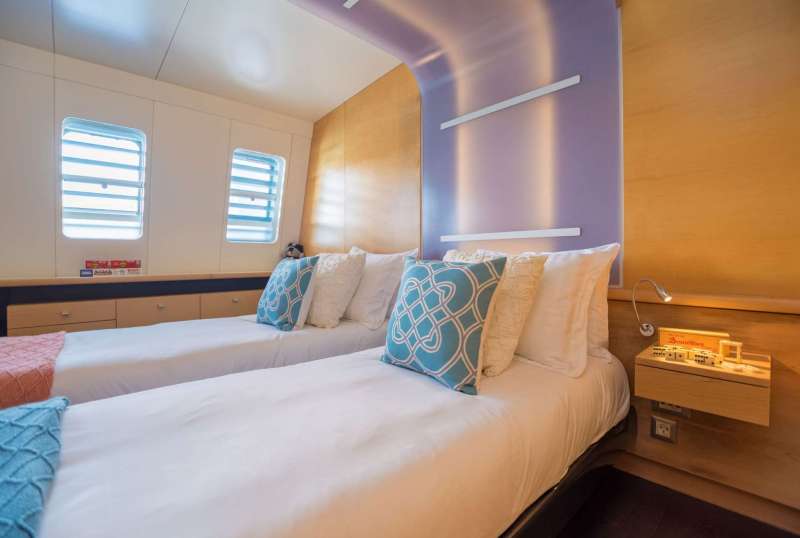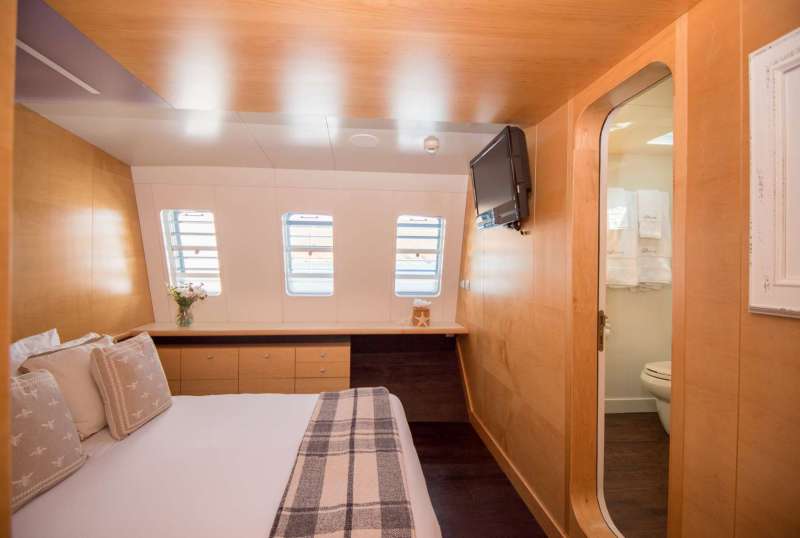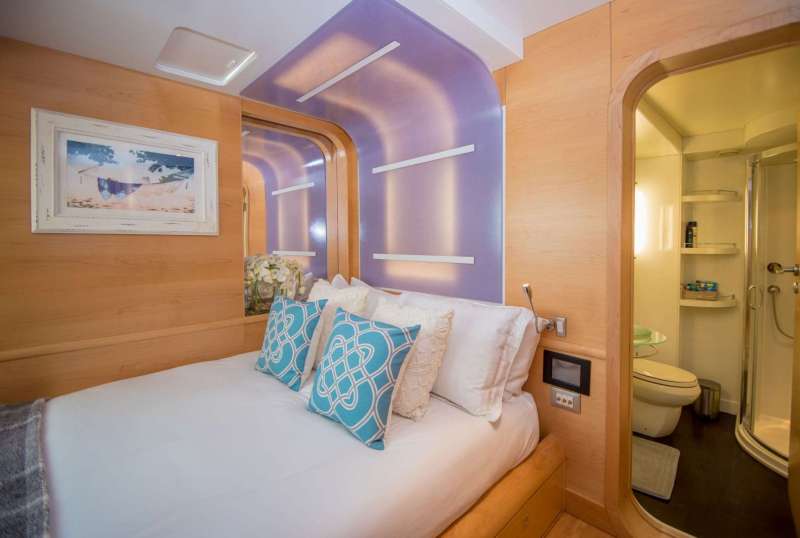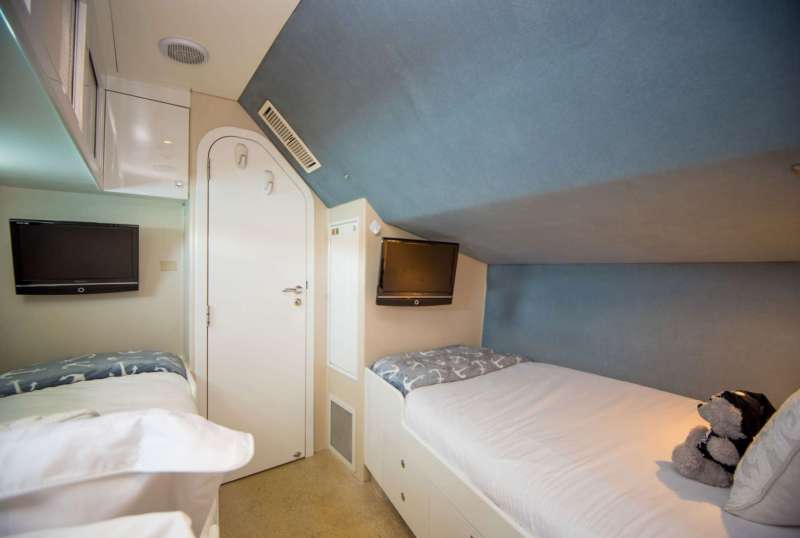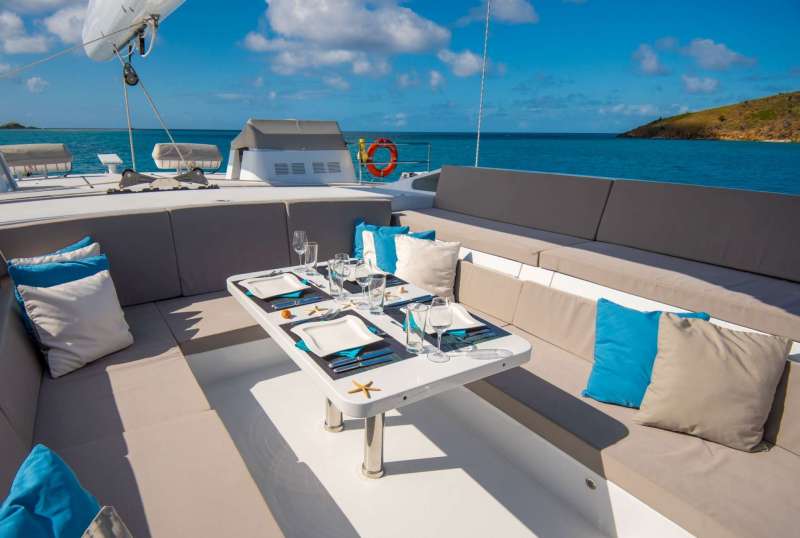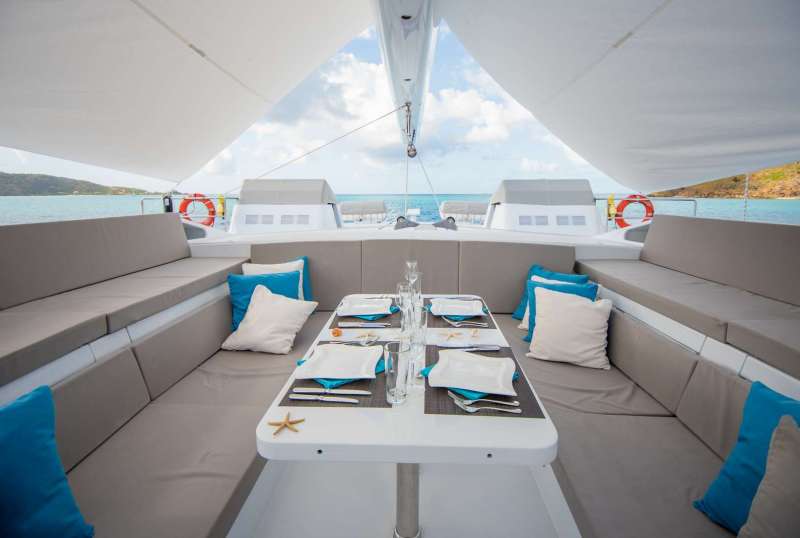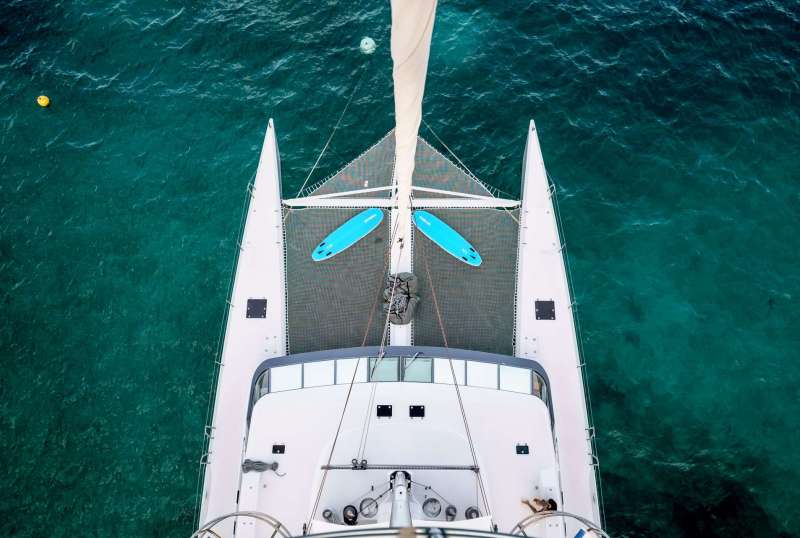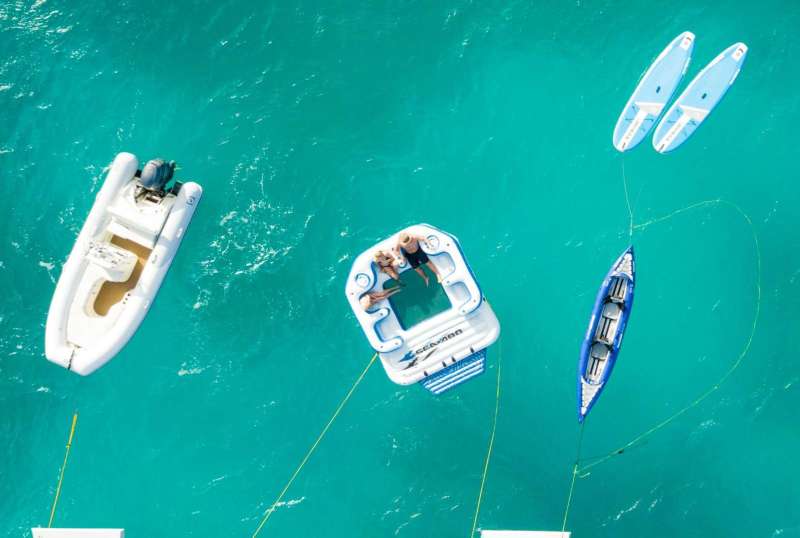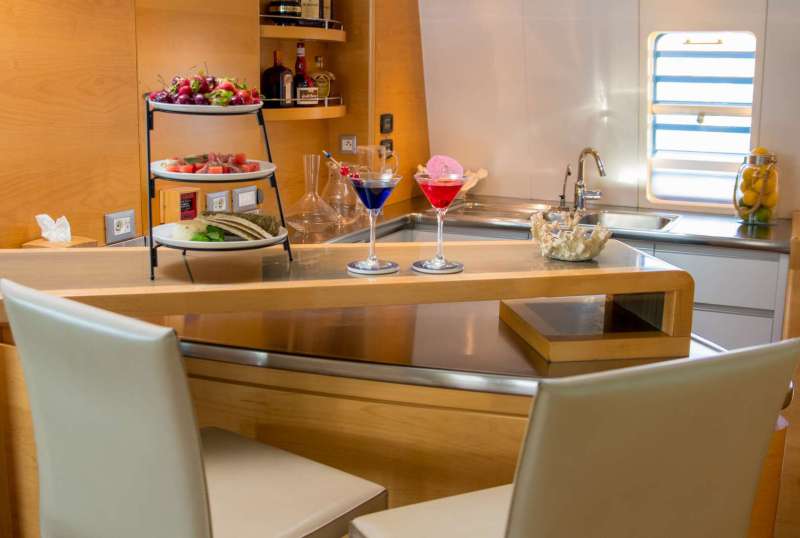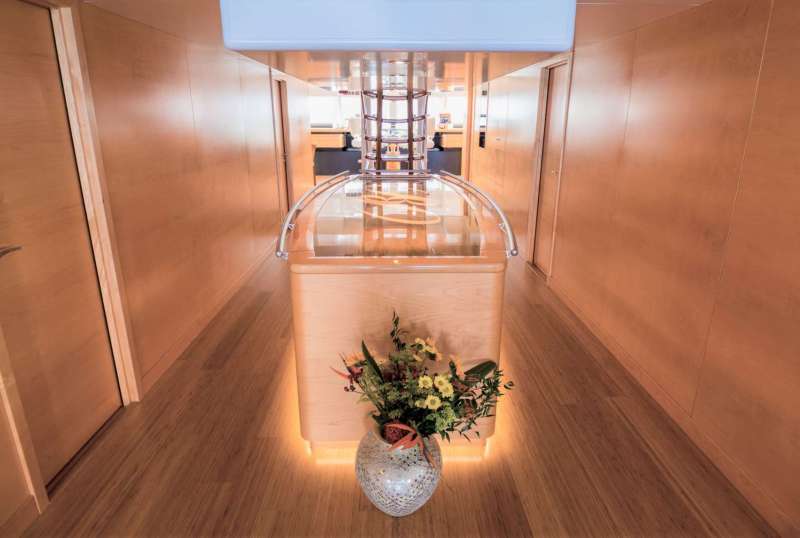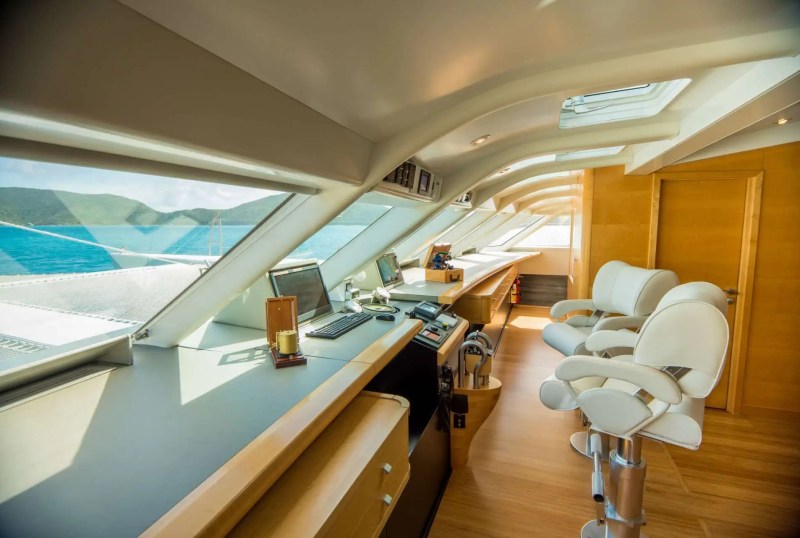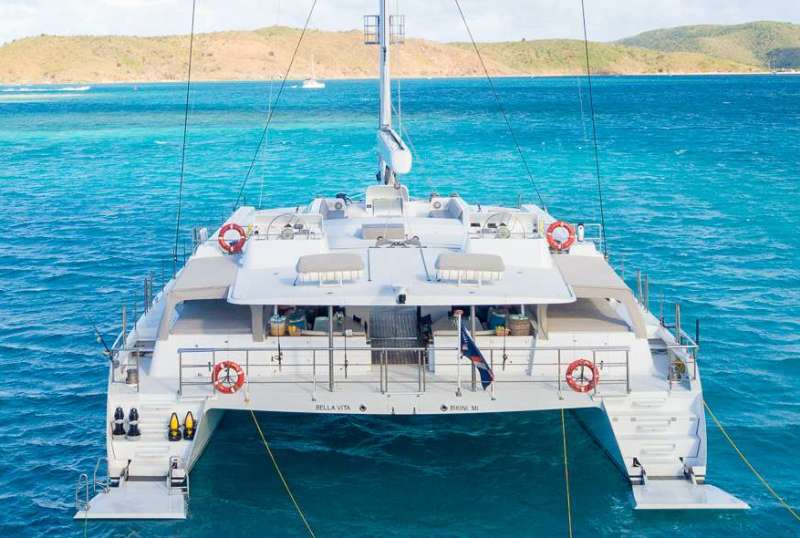 BELLA VITA
From $70,000/week
5 cabins
105 ft
C.M.N. Cherbourg, Fr
10 guests
Refit: 2018
14 US Gall/Hr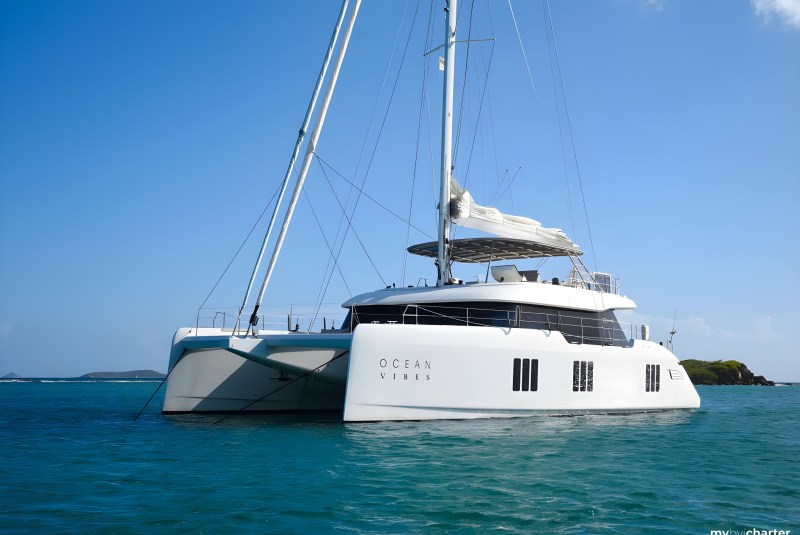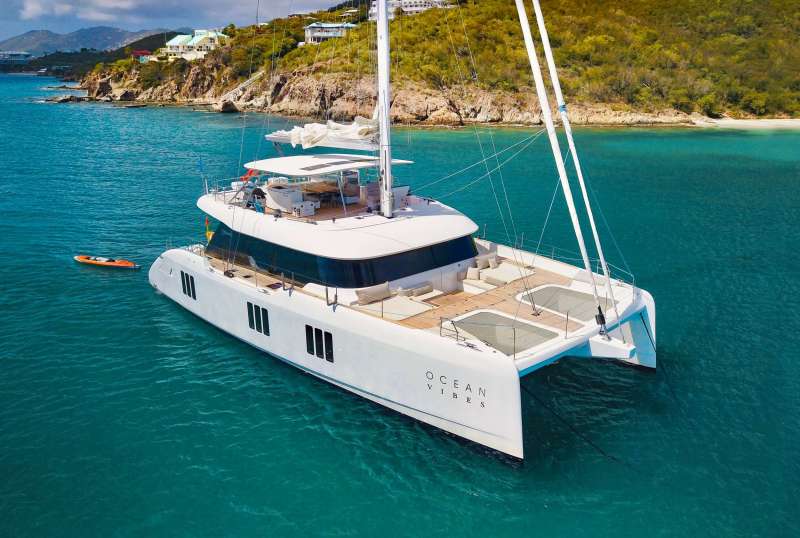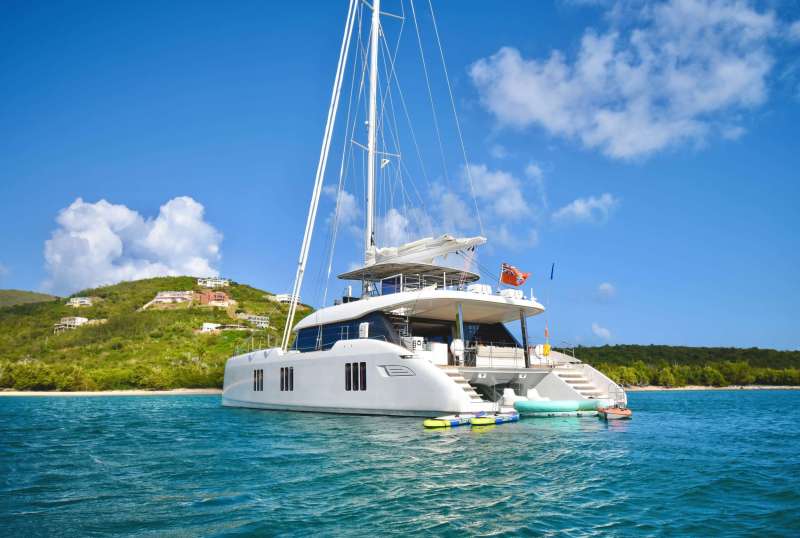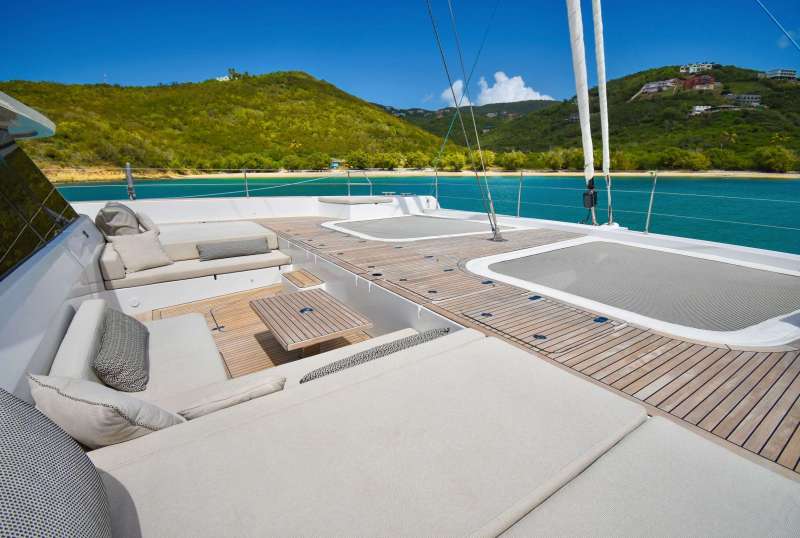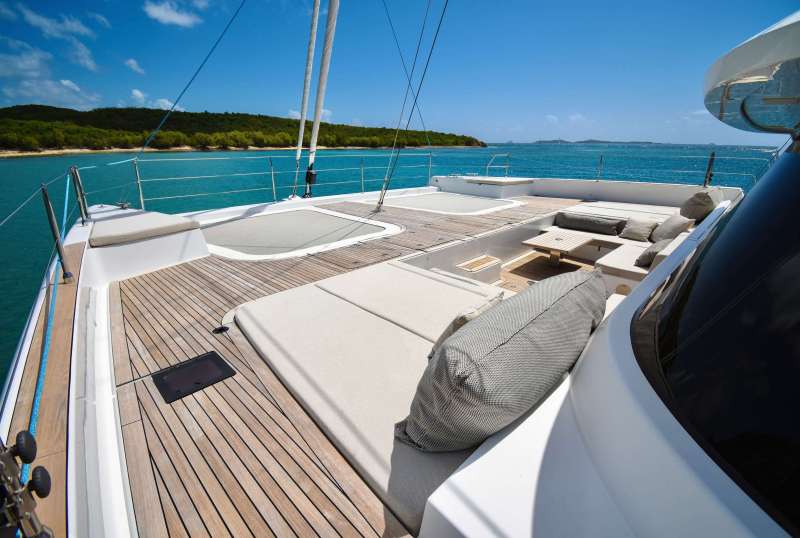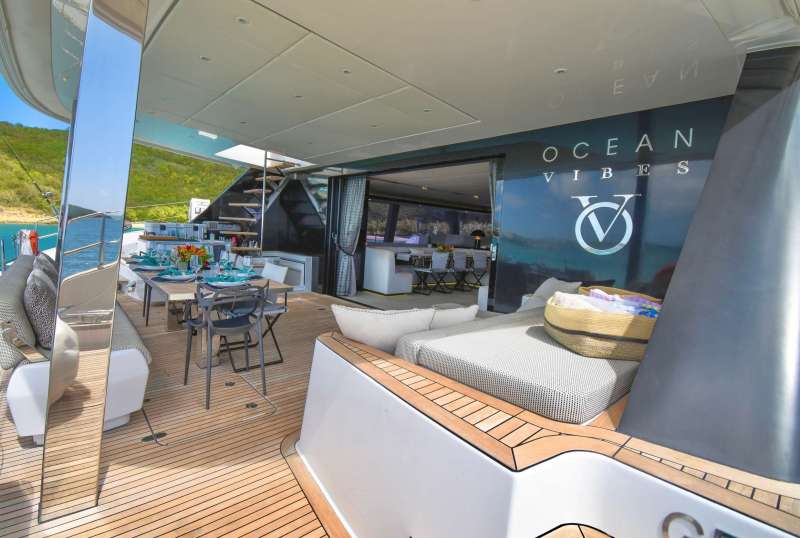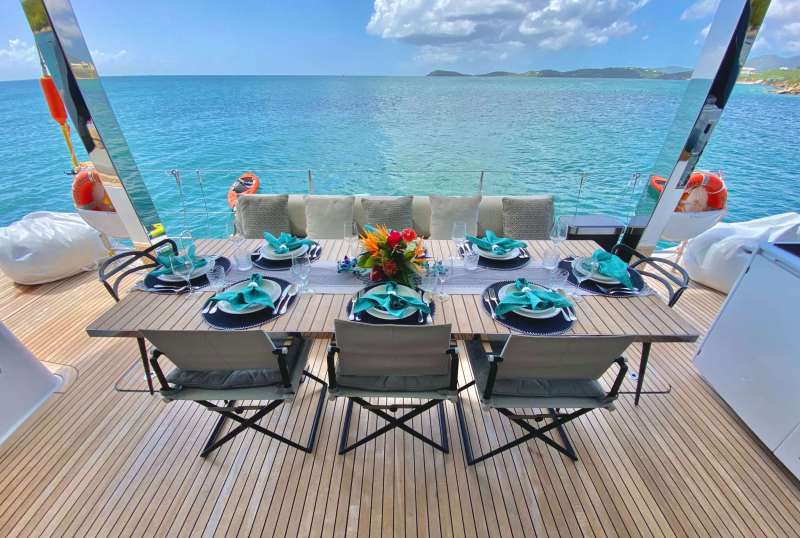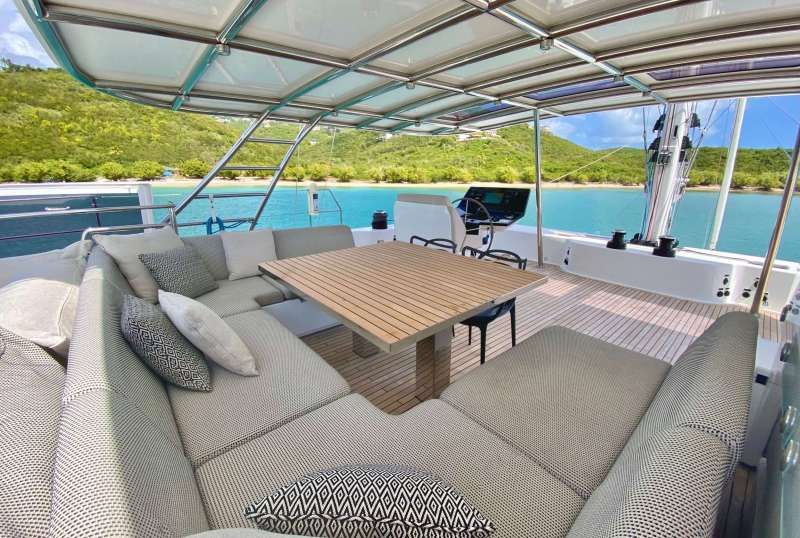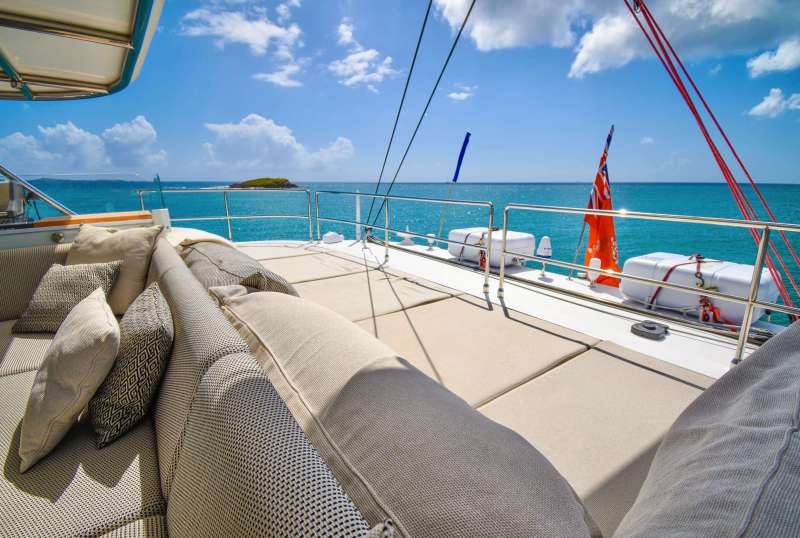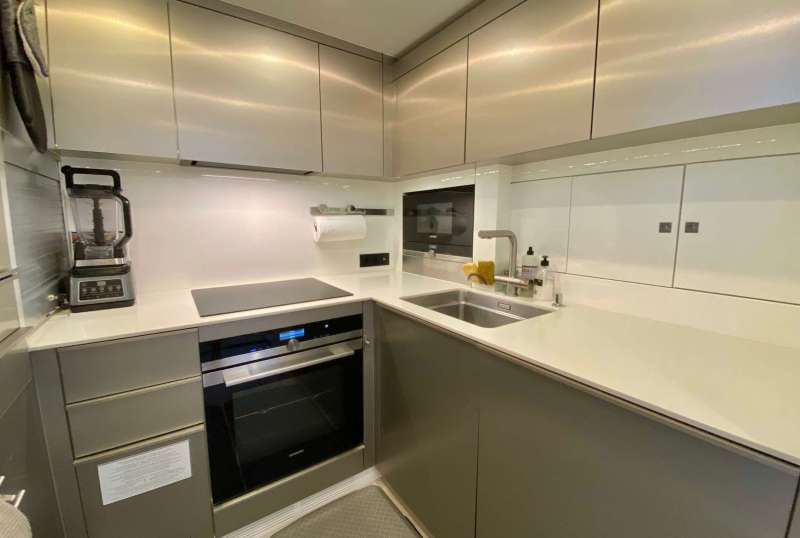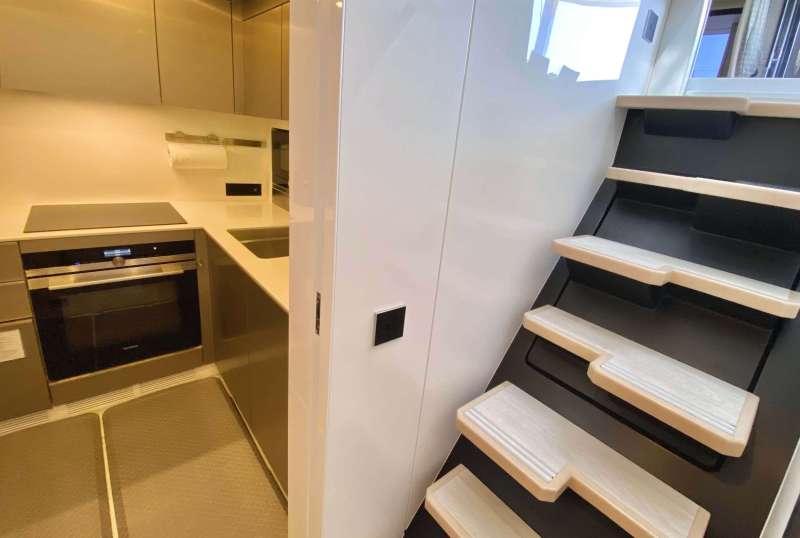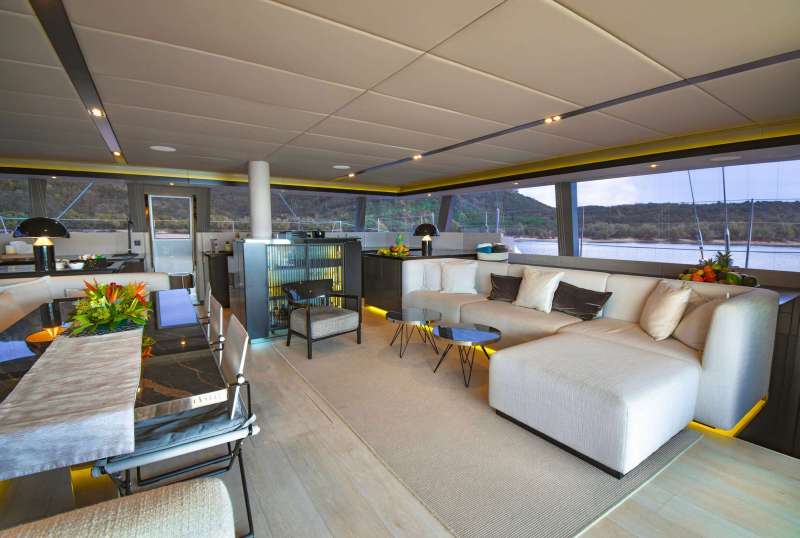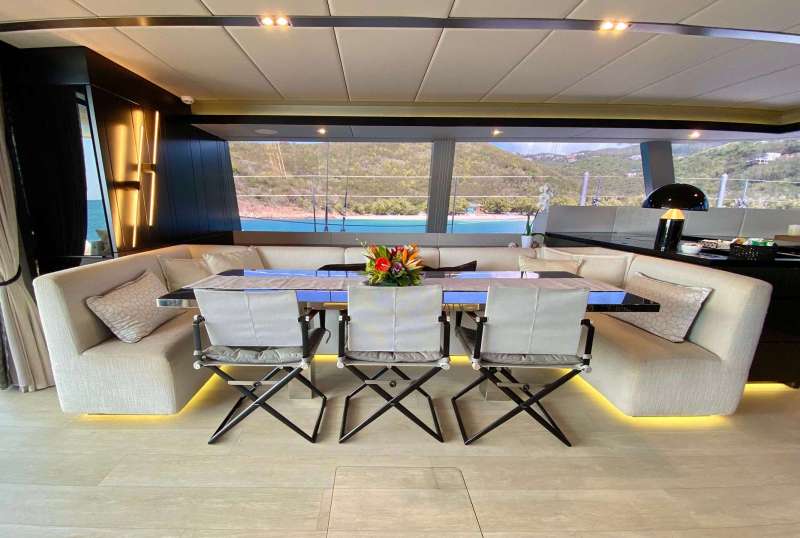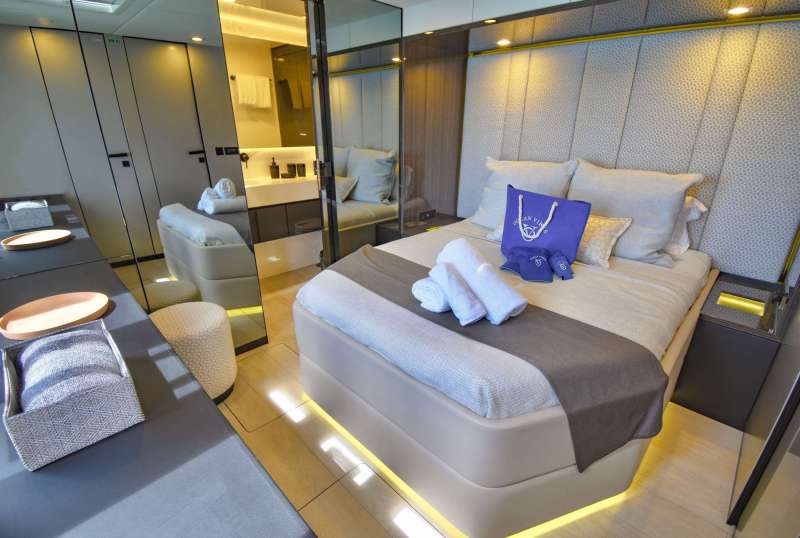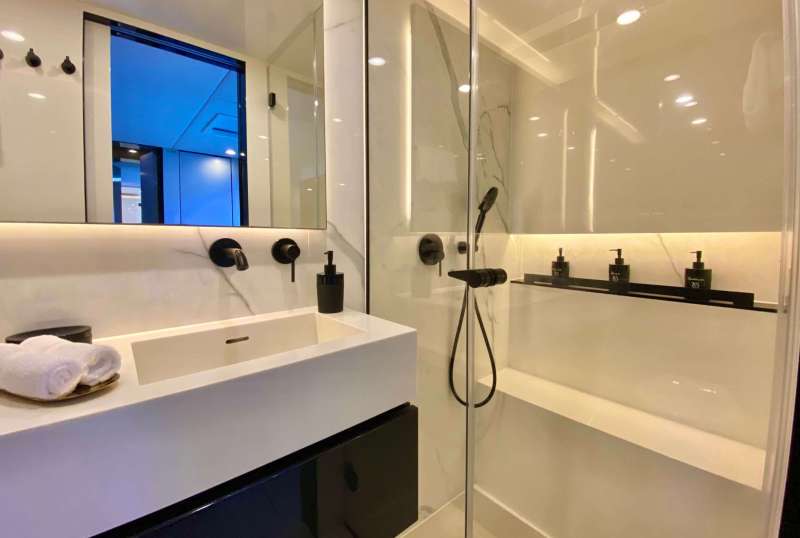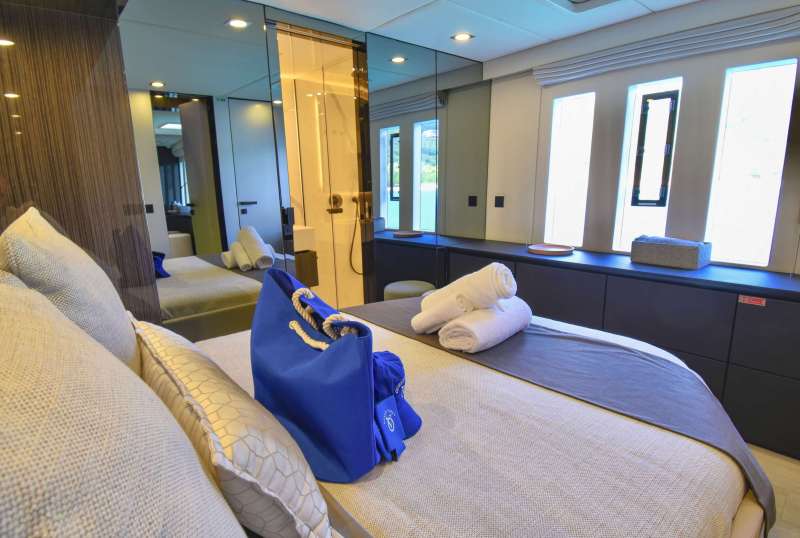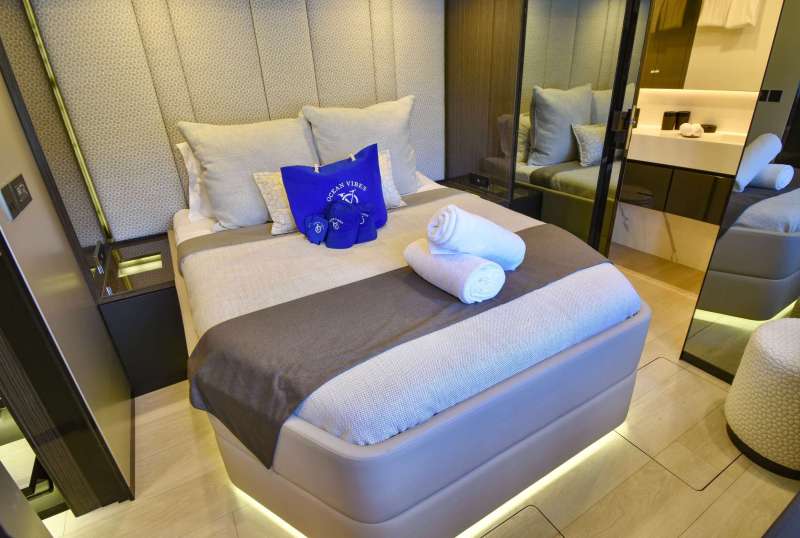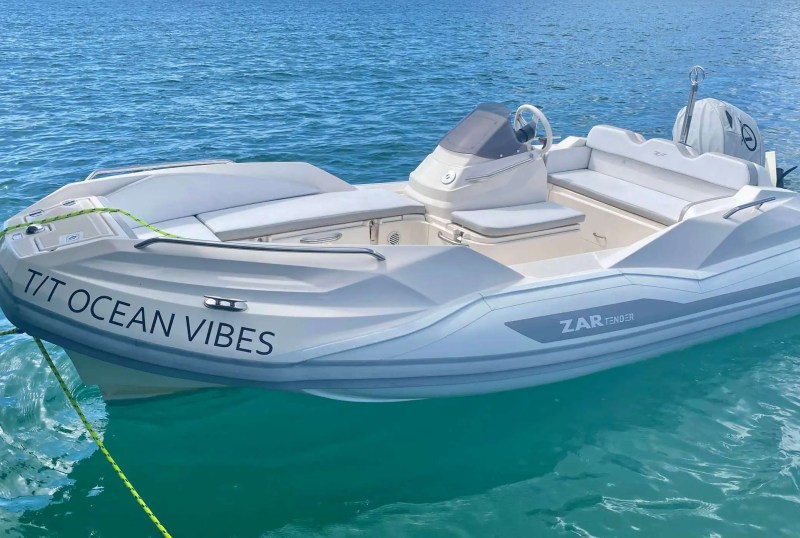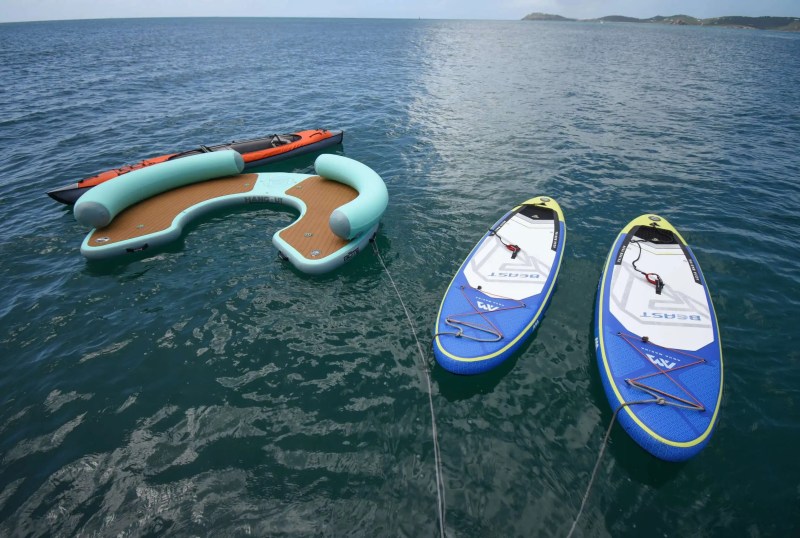 OCEAN VIBES
From $68,850/week
4 cabins
74 ft
Sunreef Yachts
8 guests
Built: 2020
3997.39 / 10 US Gall/Hr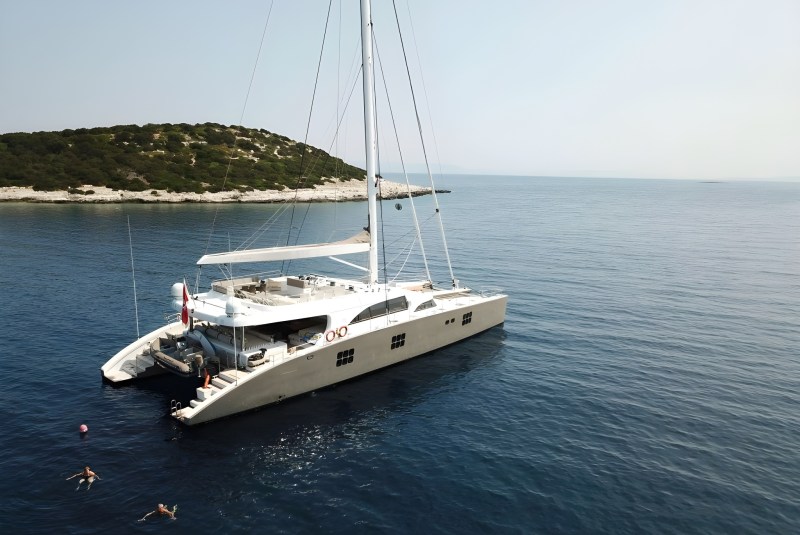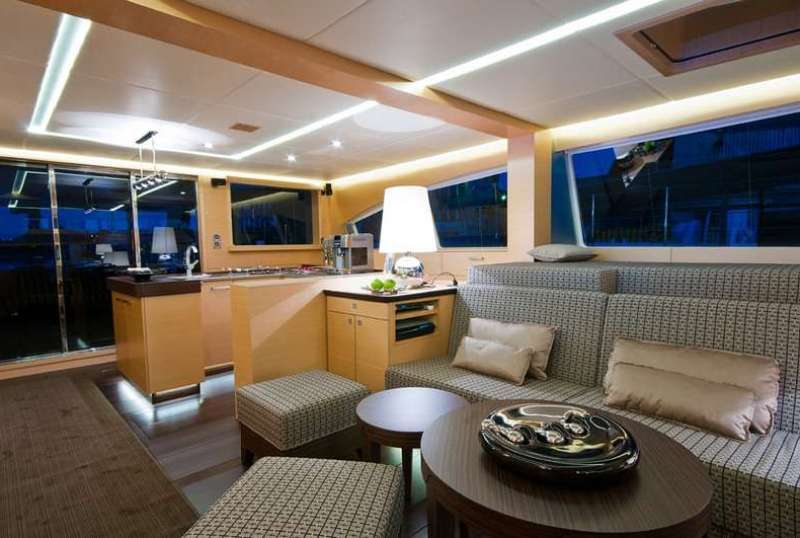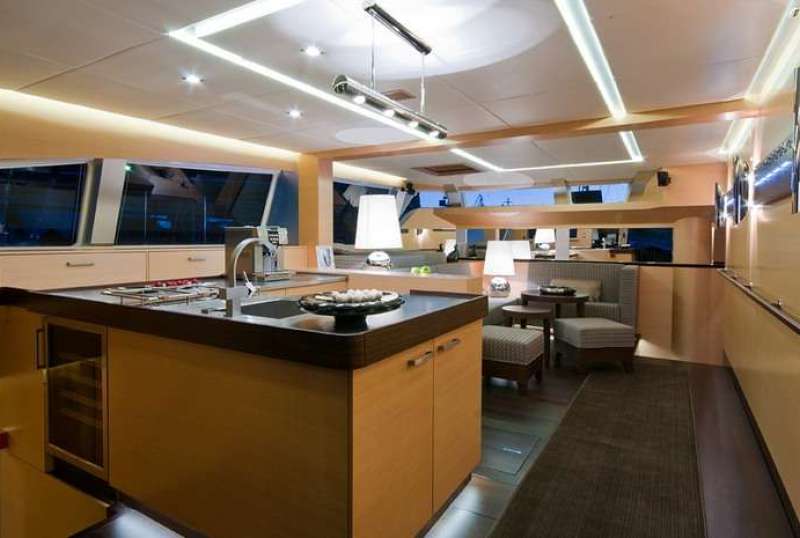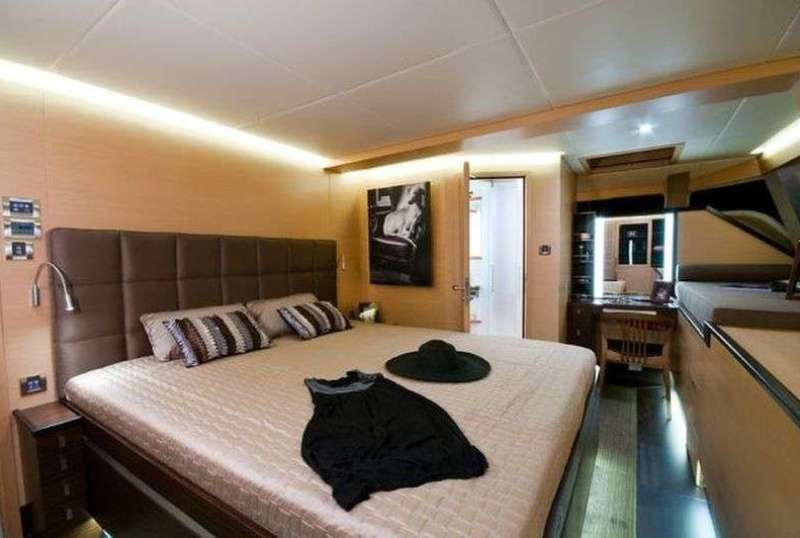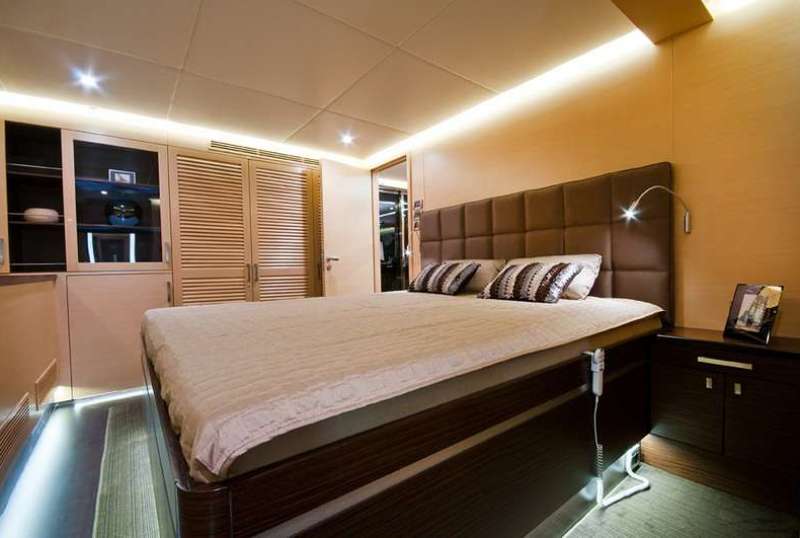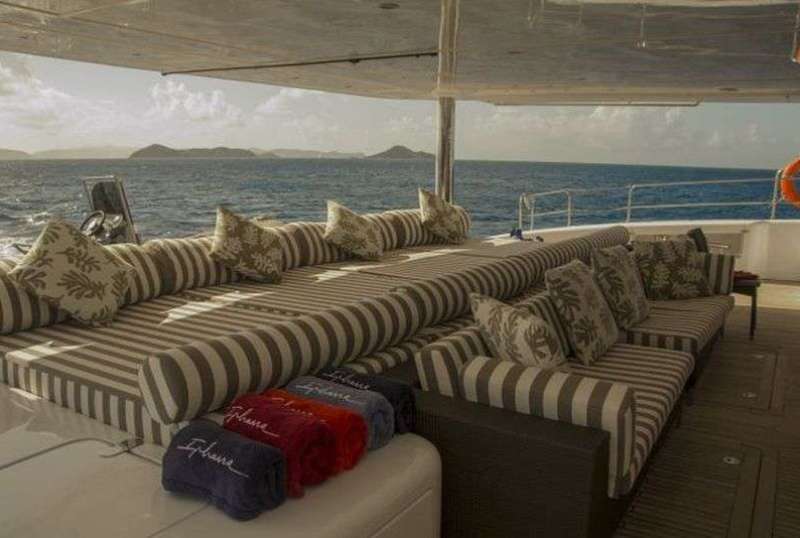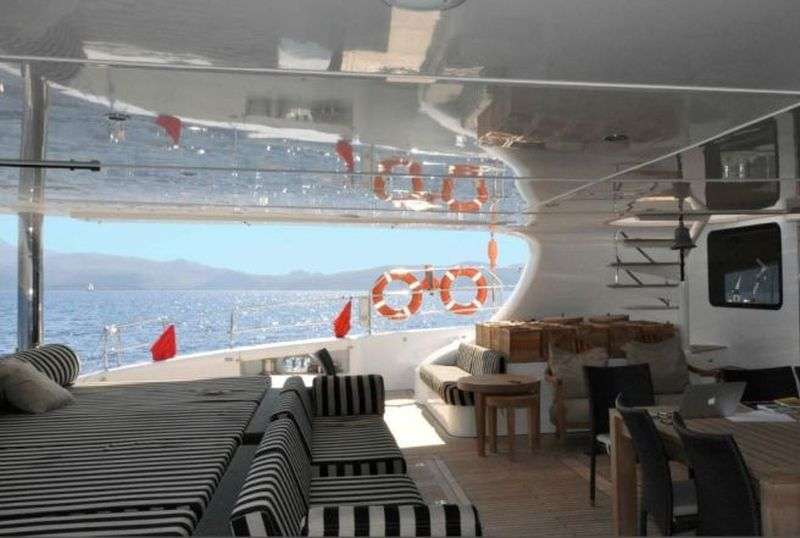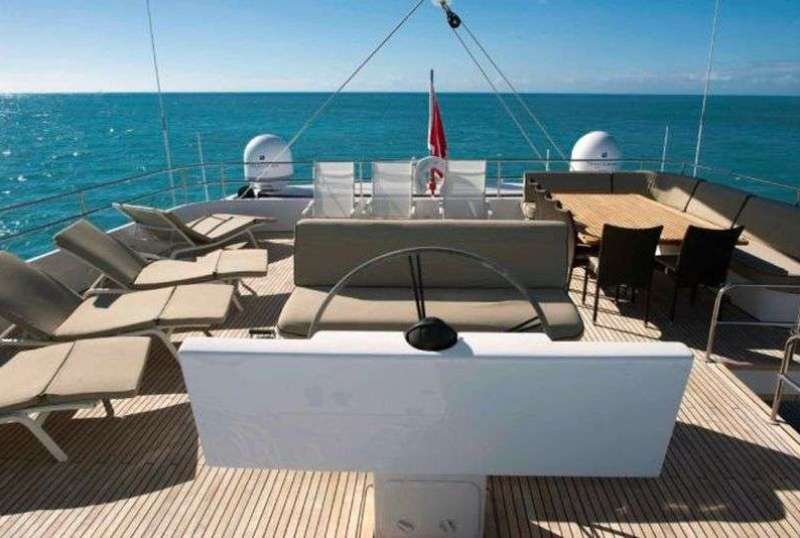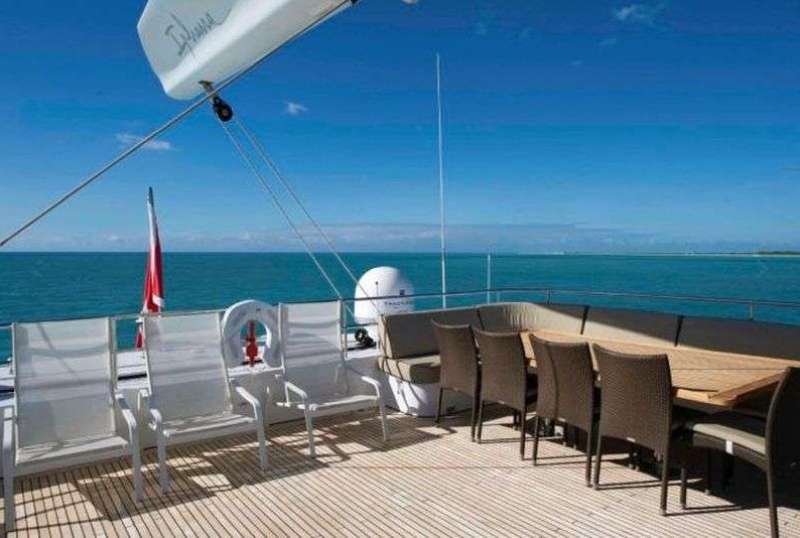 IPHARRA
From $68,000/week
5 cabins
102 ft
Sunreef Yachts
10 guests
Refit: 2017
50 Litres/Hr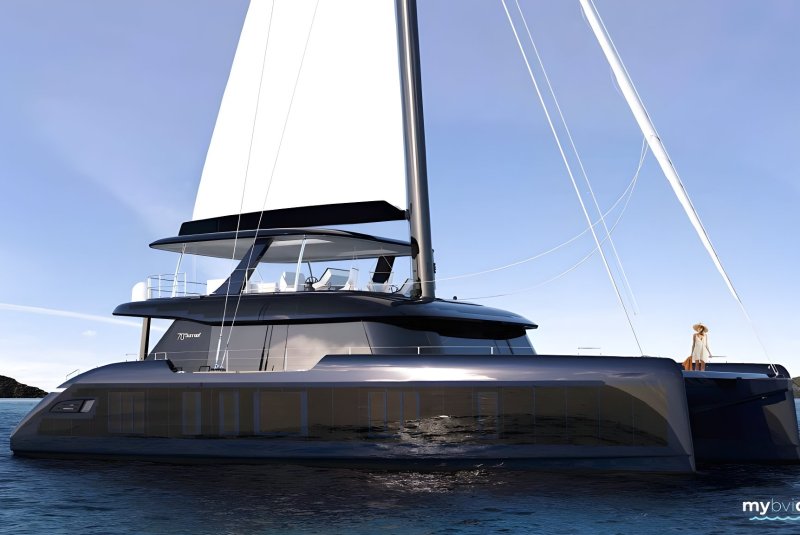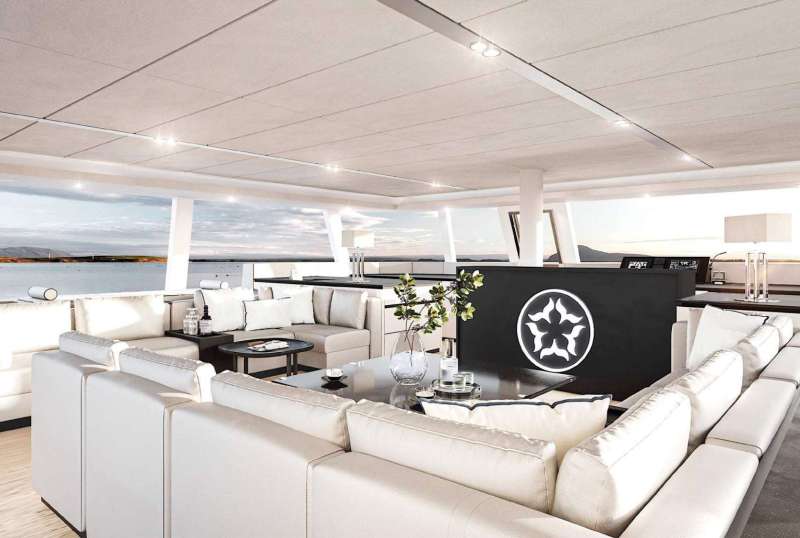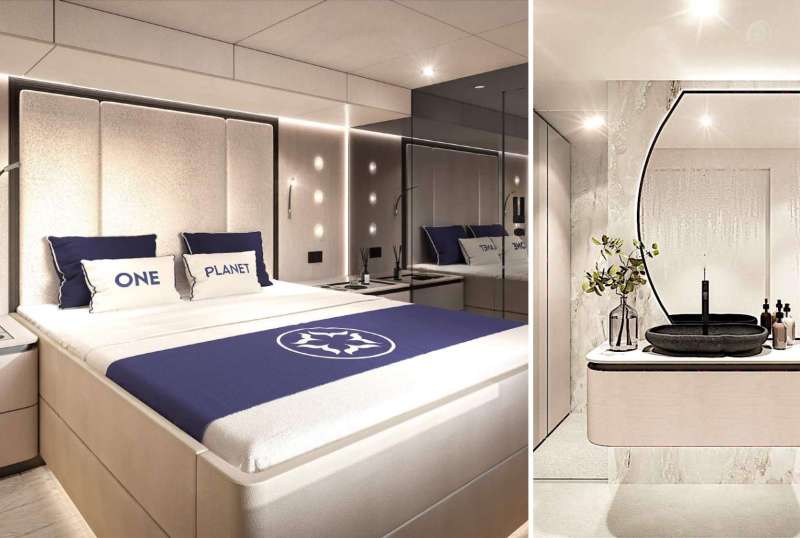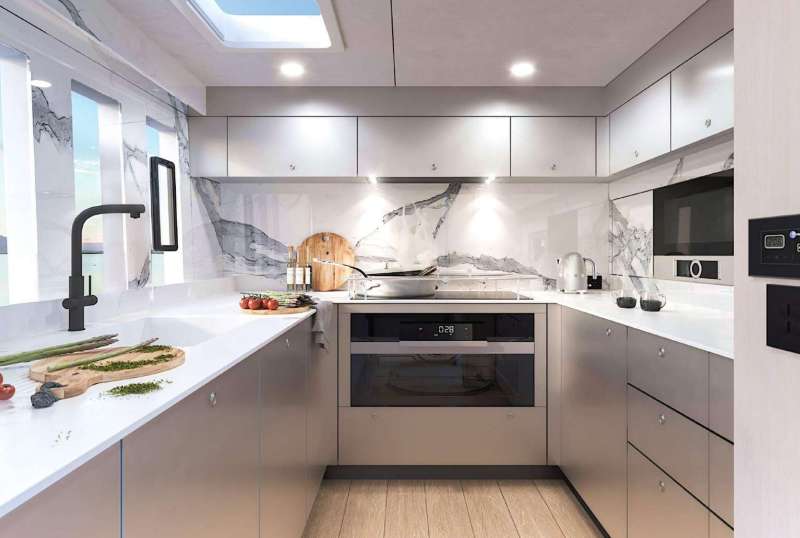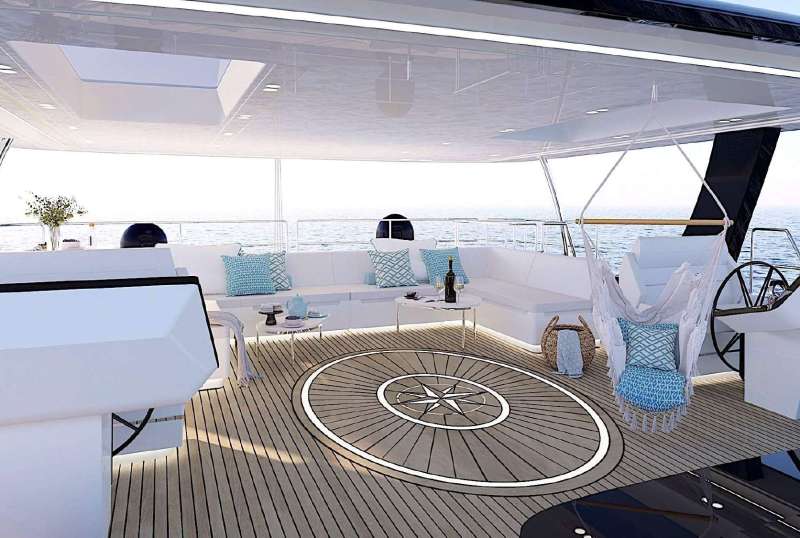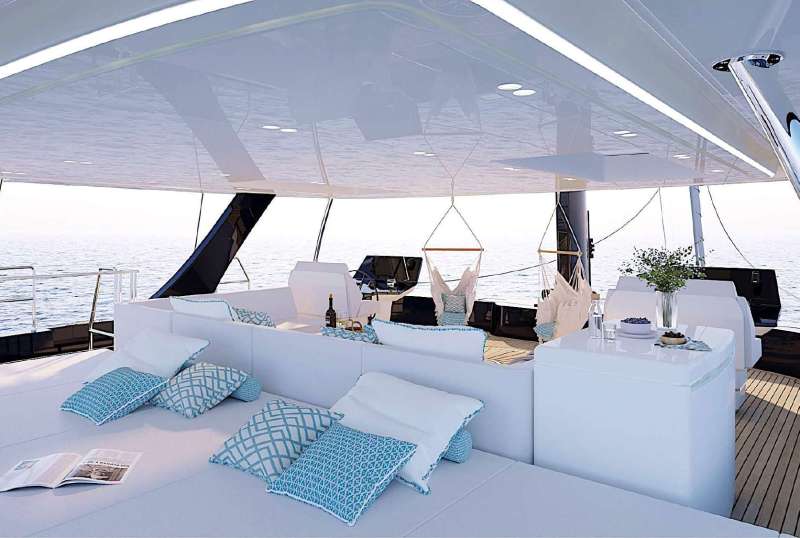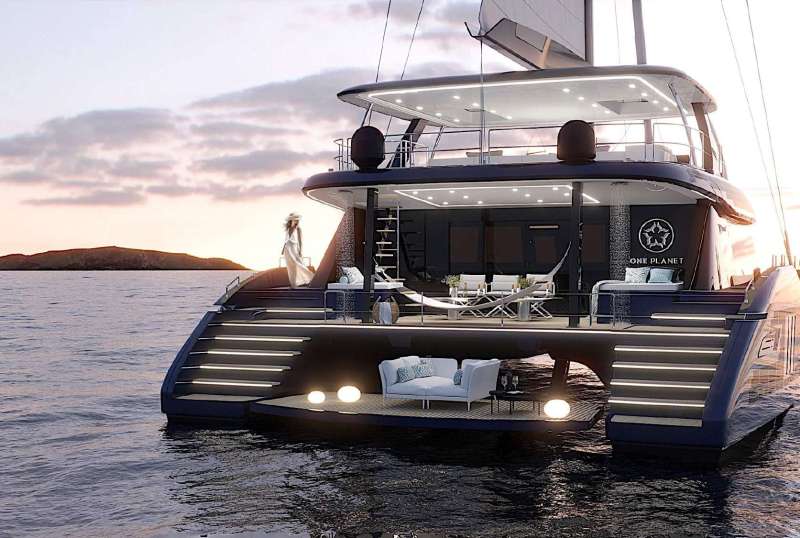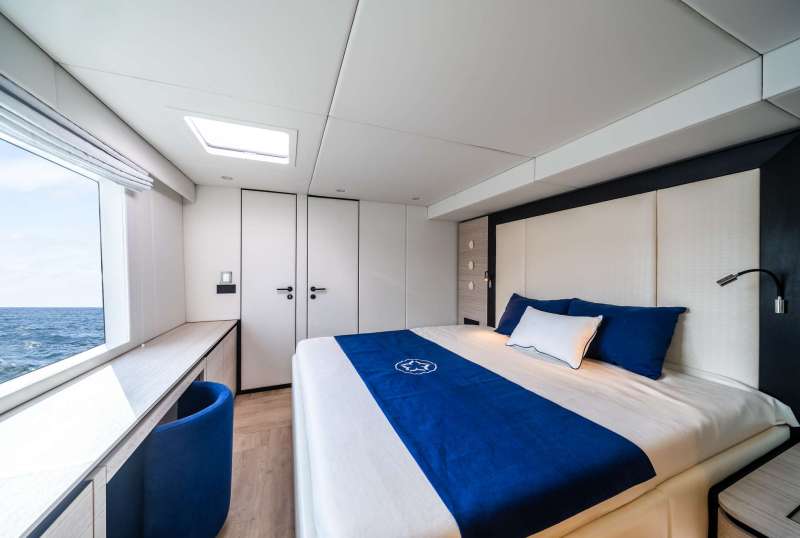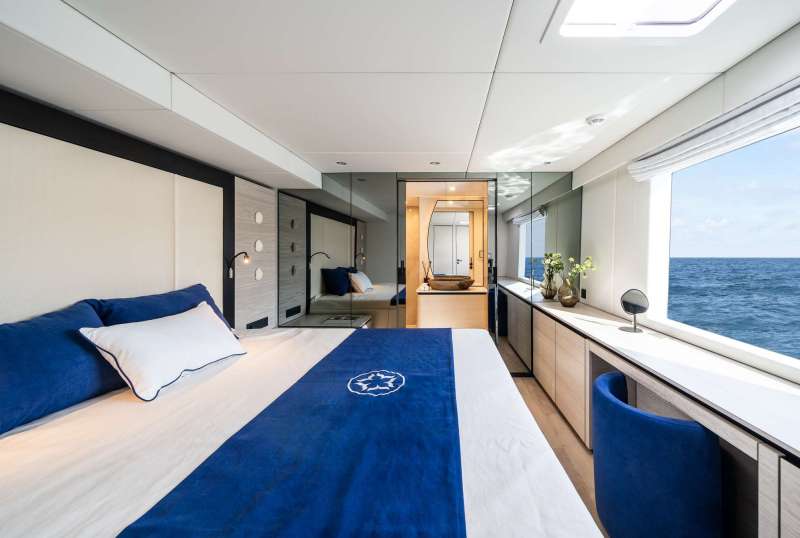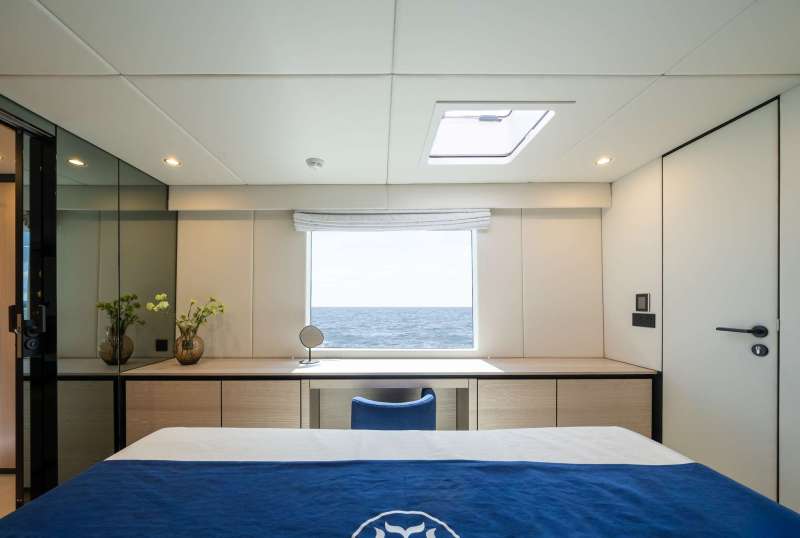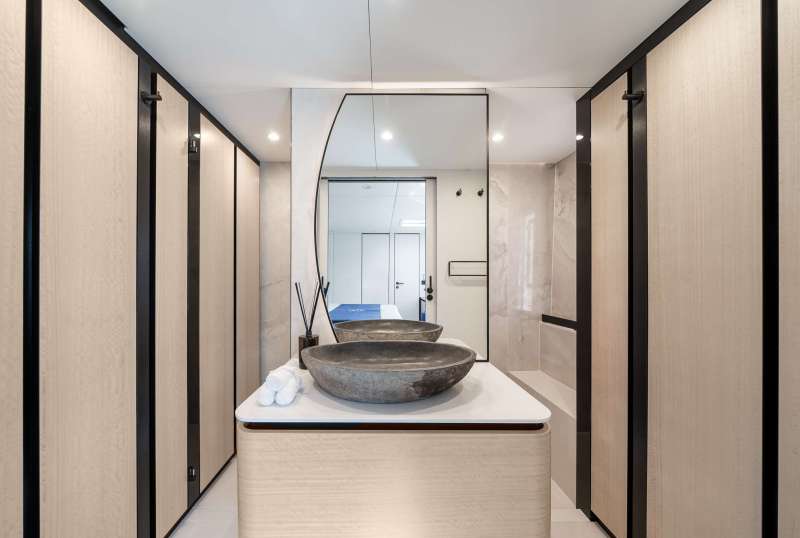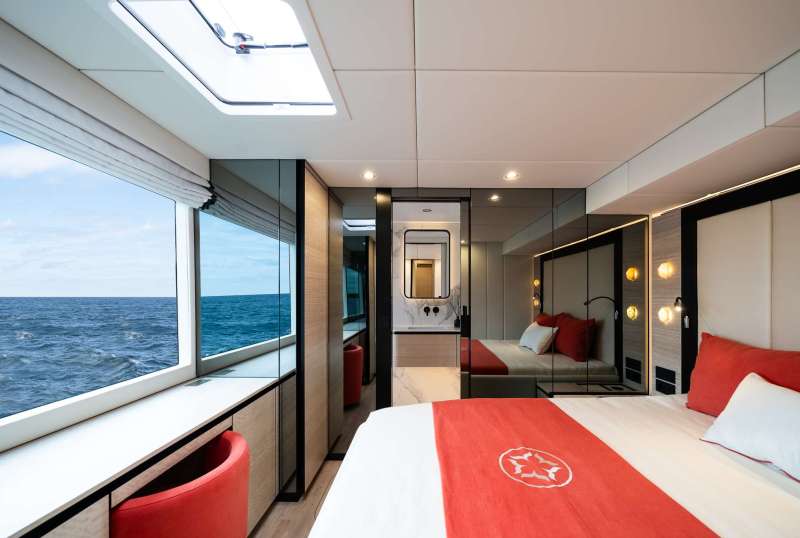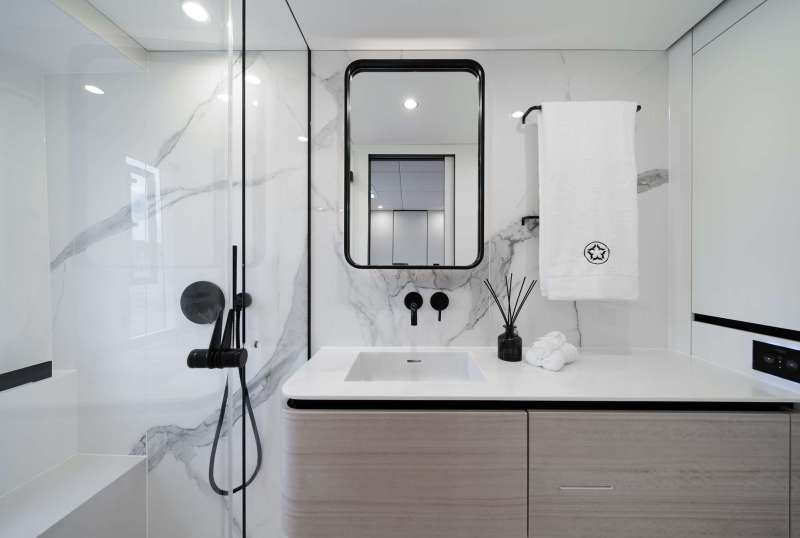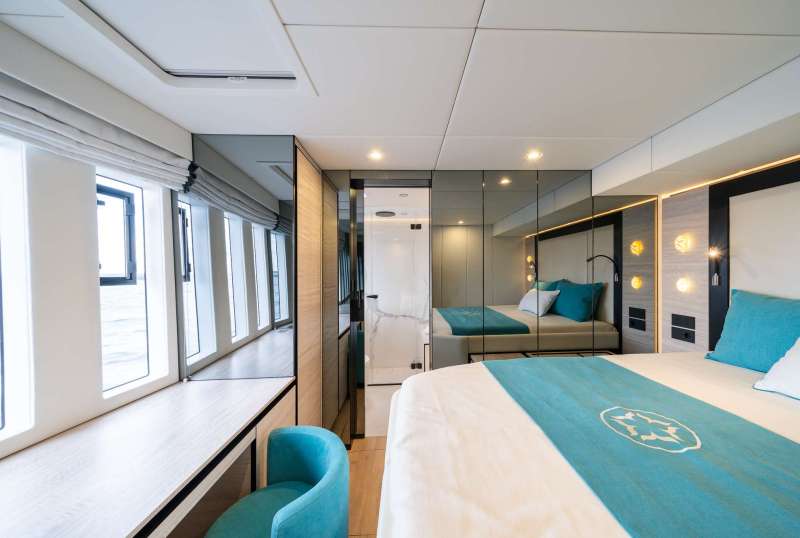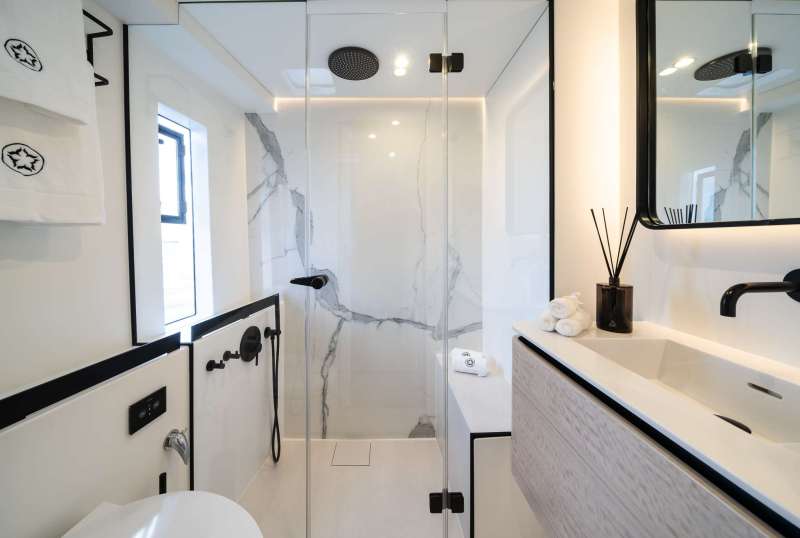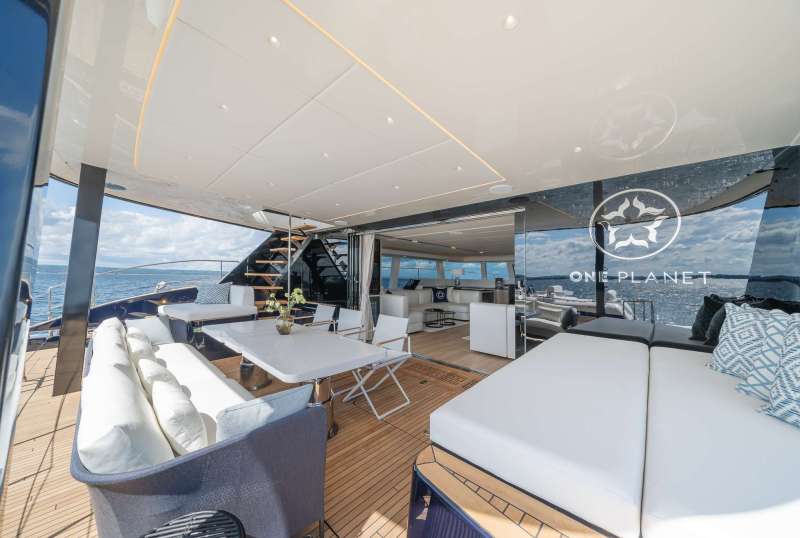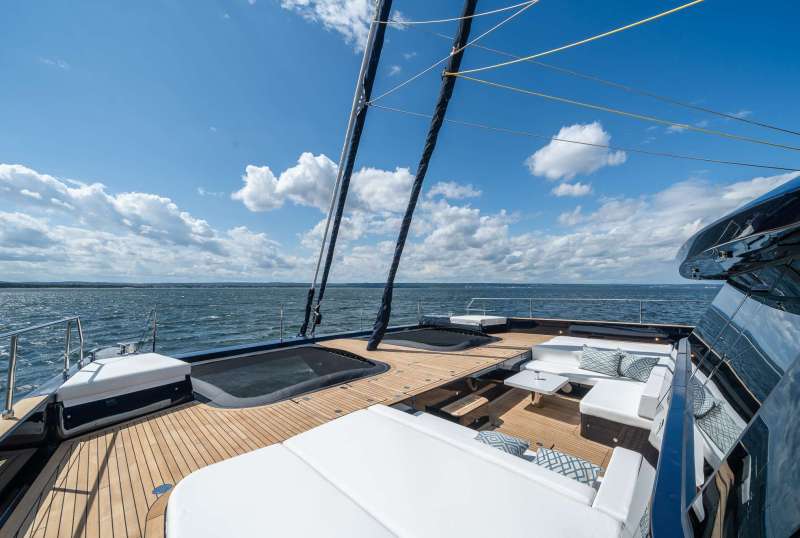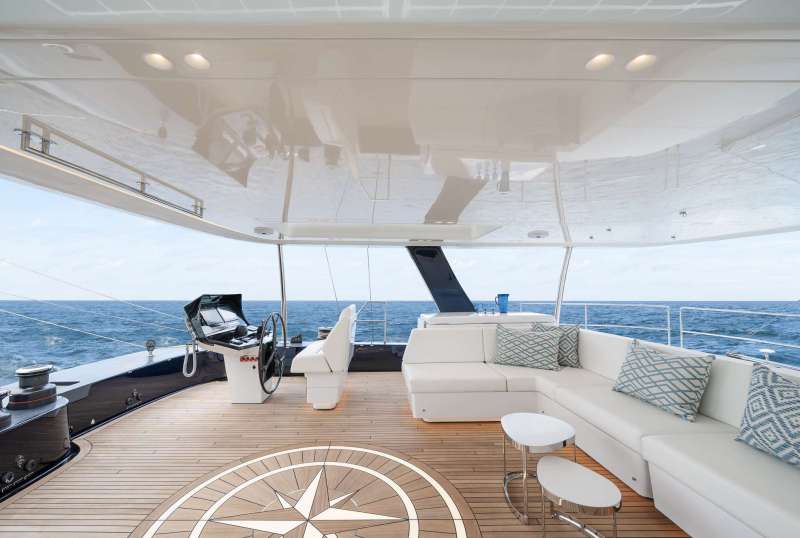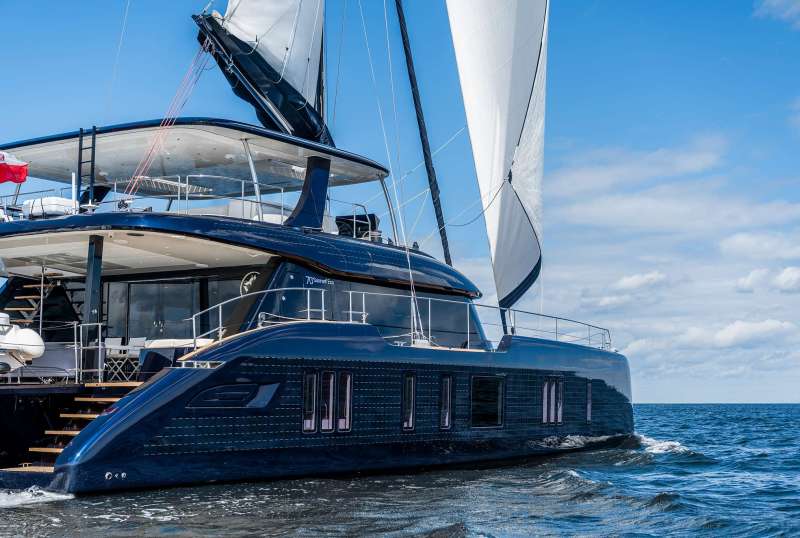 ONE PLANET
From $65,000/week
4 cabins
77 ft
Sunreef Yachts
8 guests
Built: 2023
8 reviews
Jacuzzi
Scuba Onboard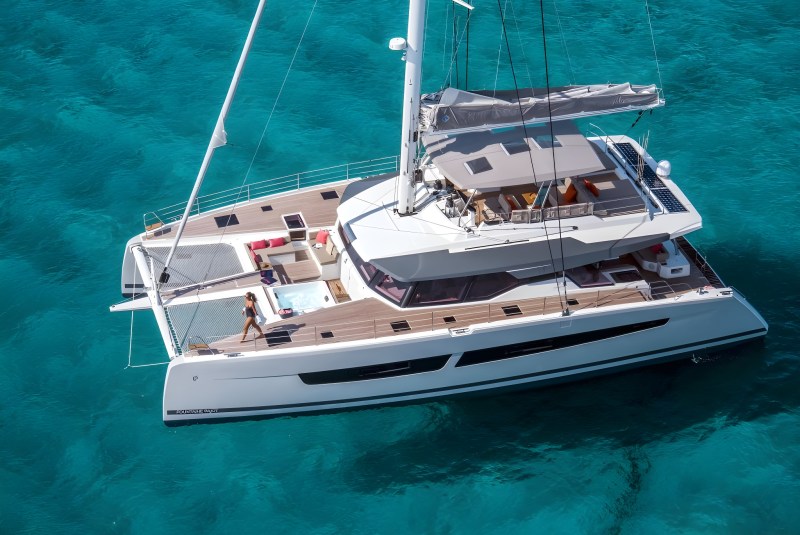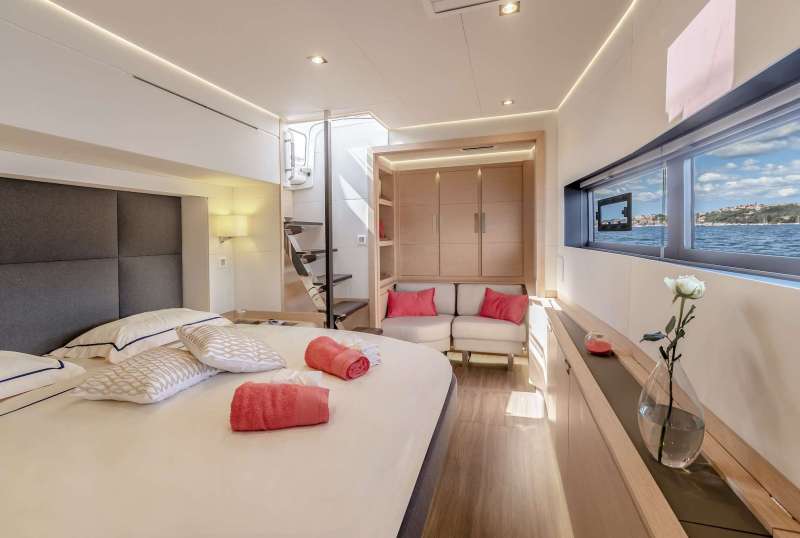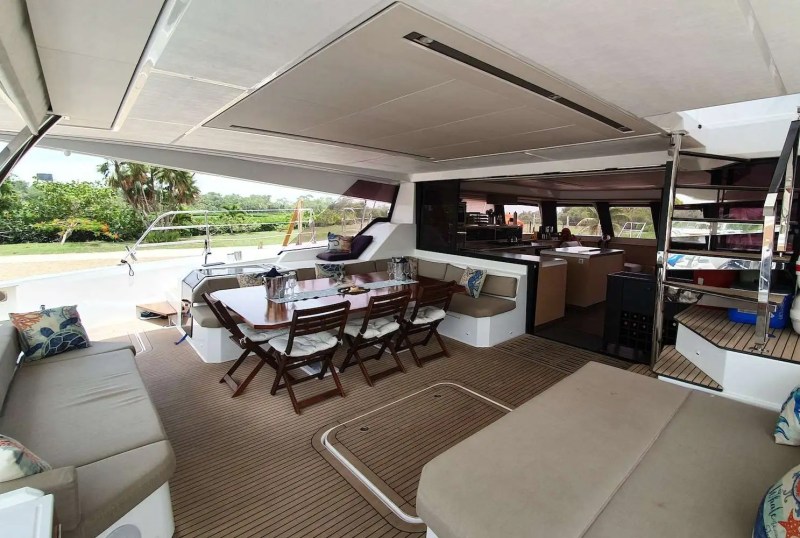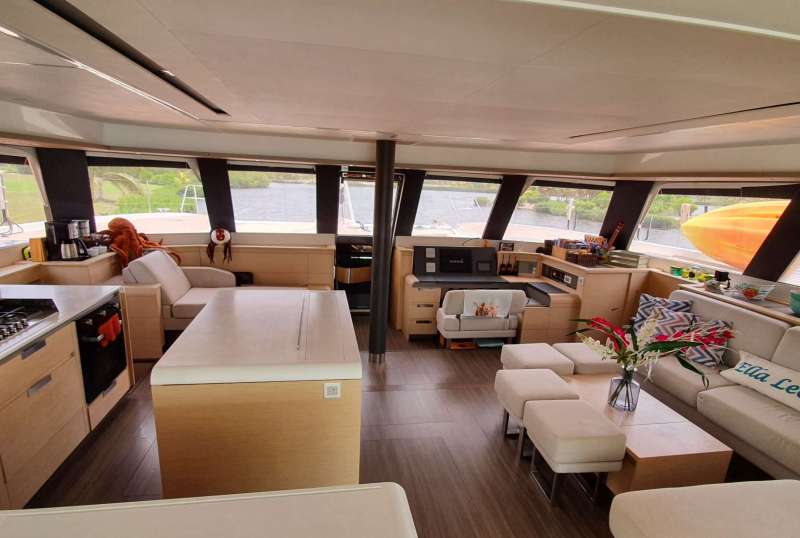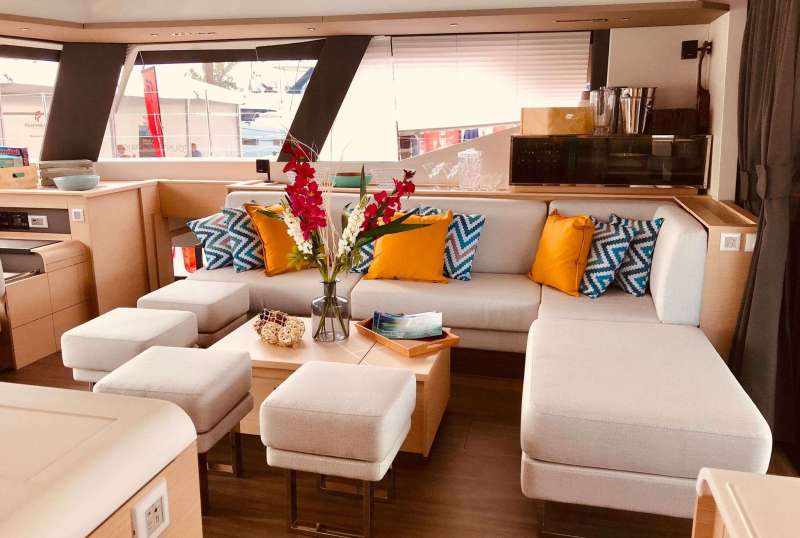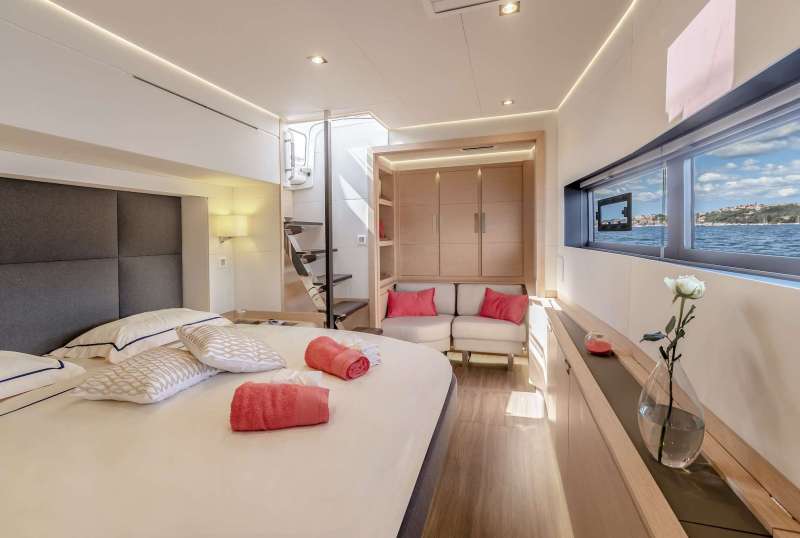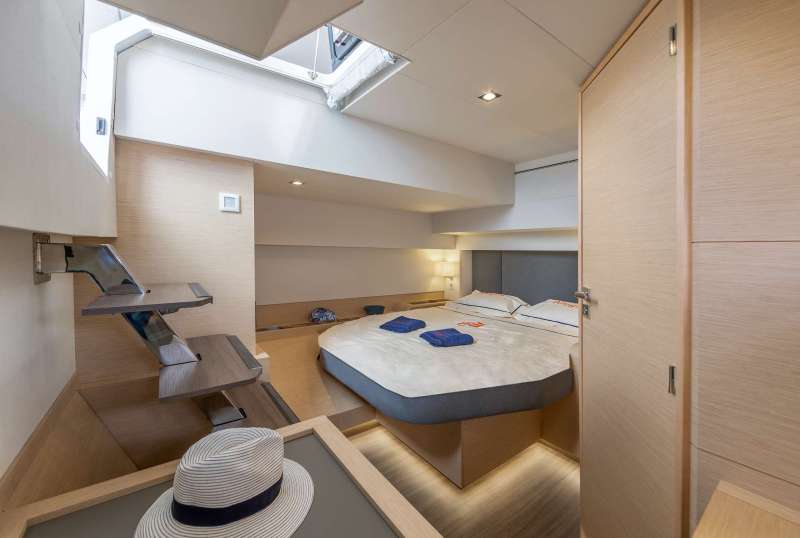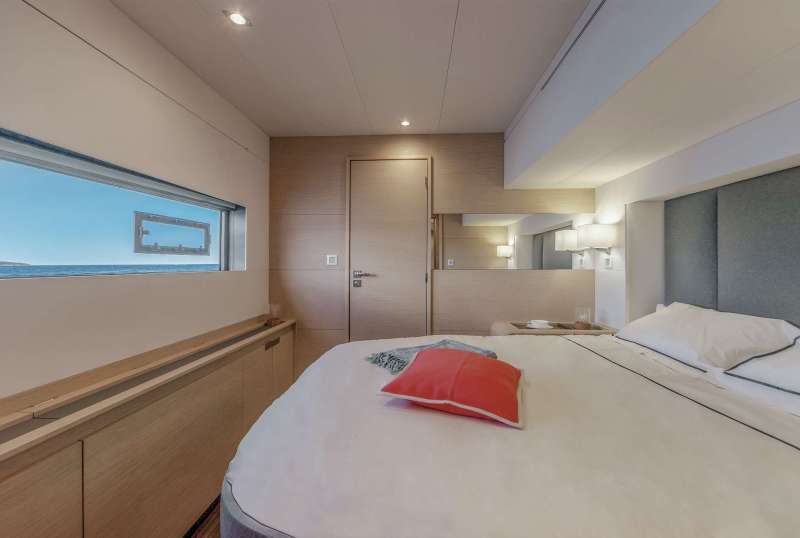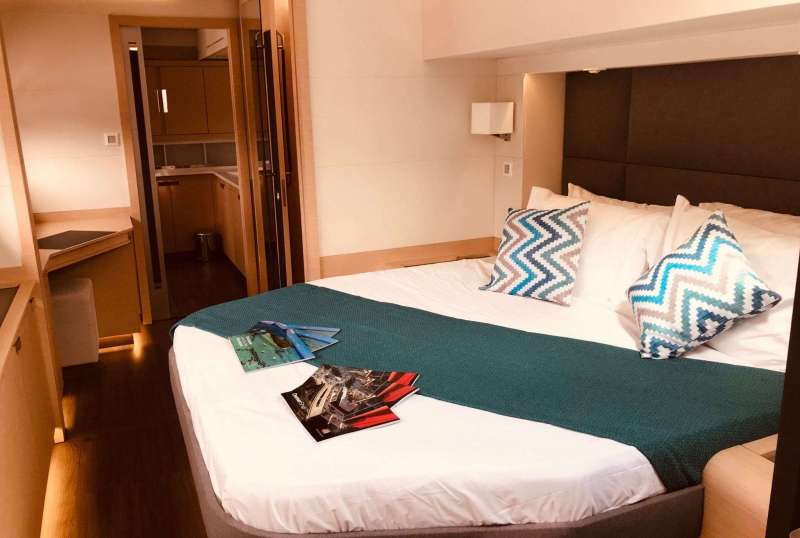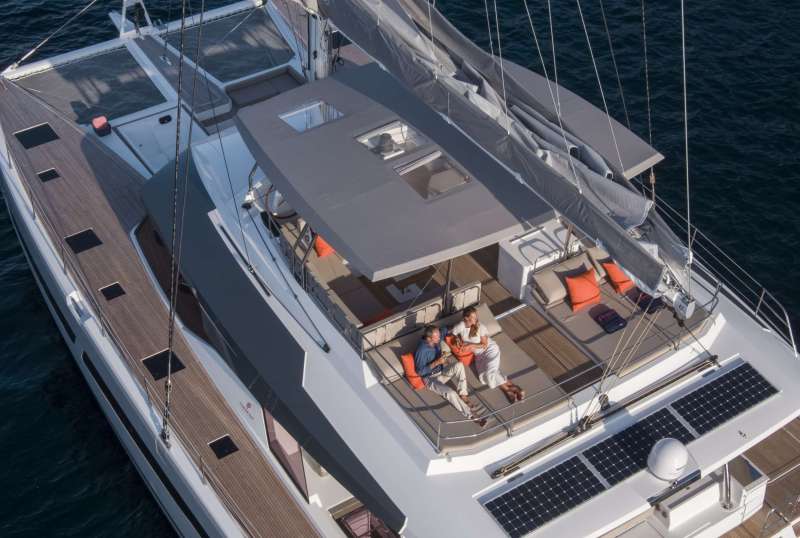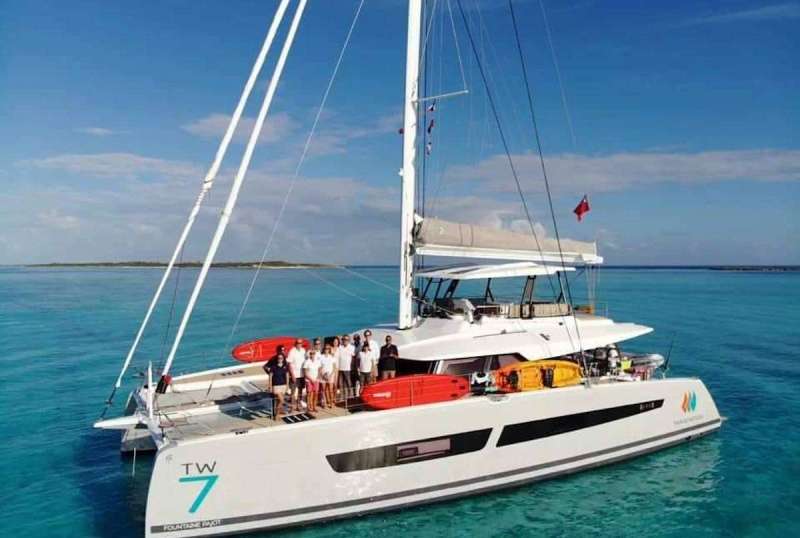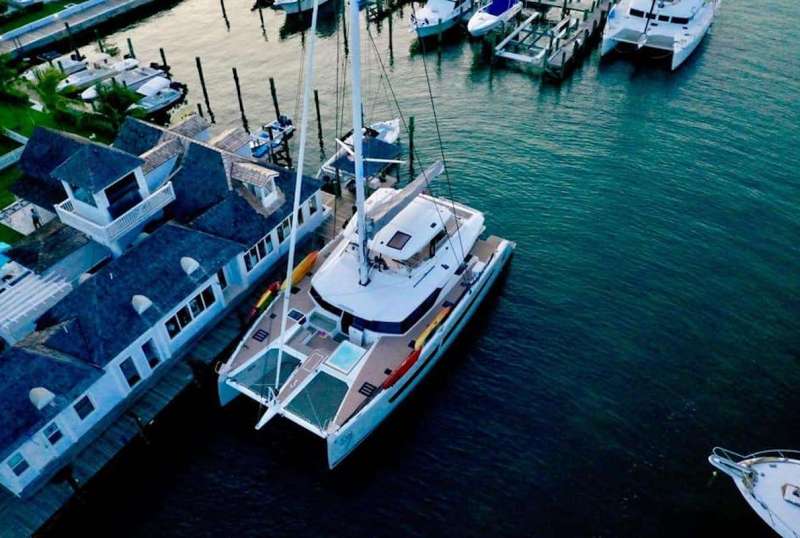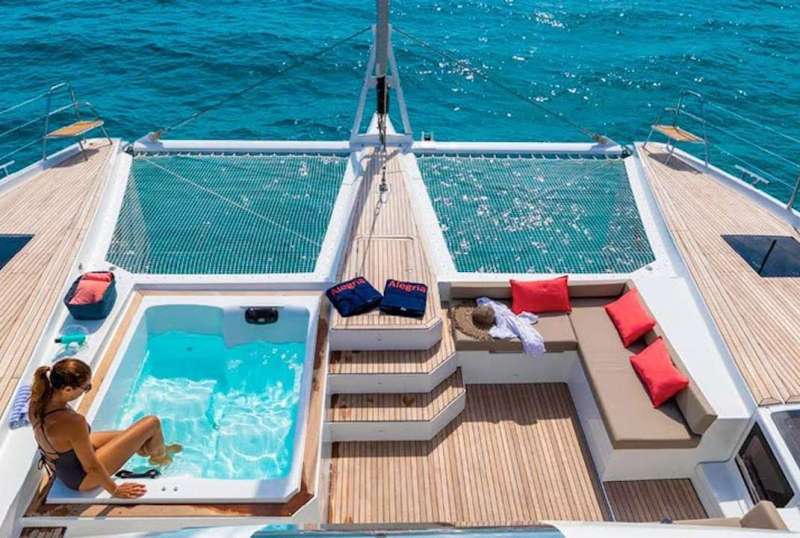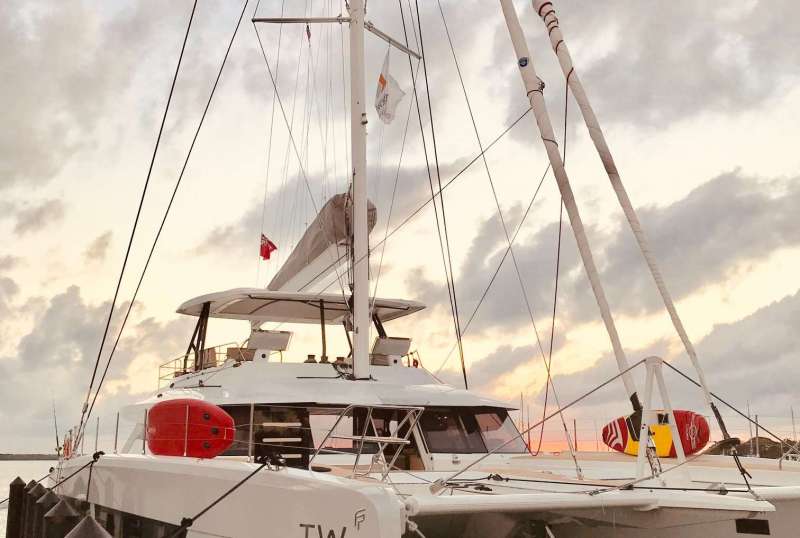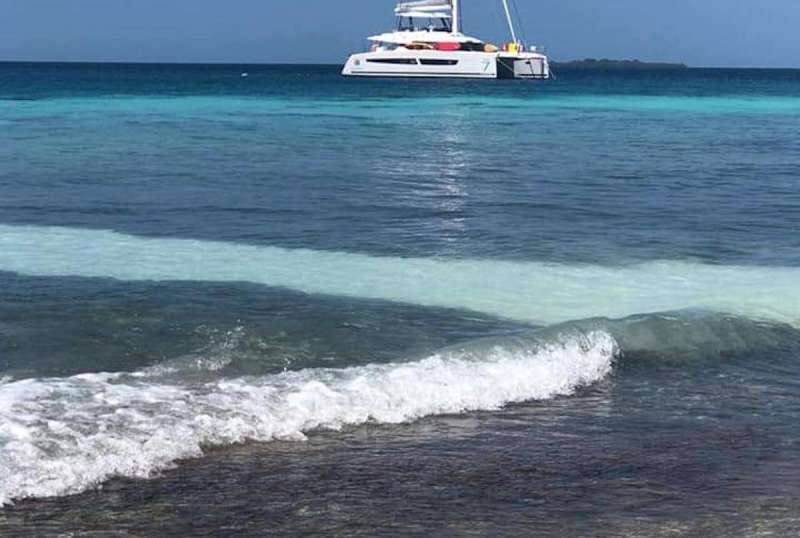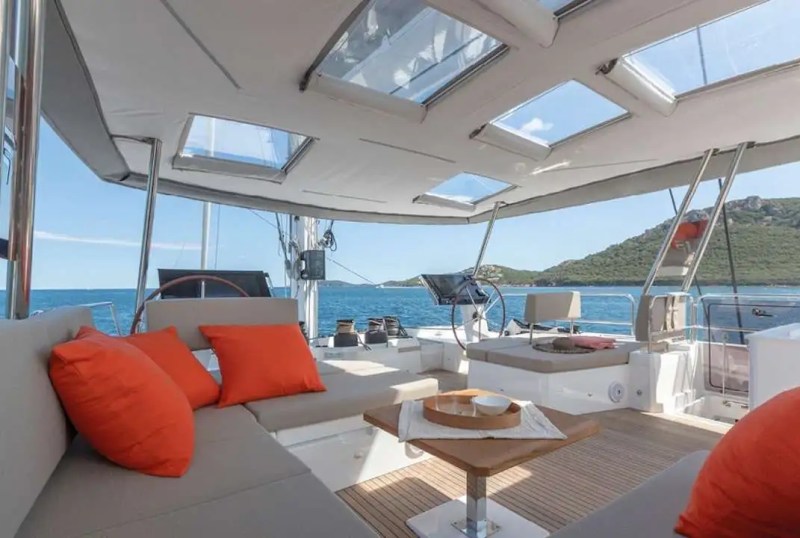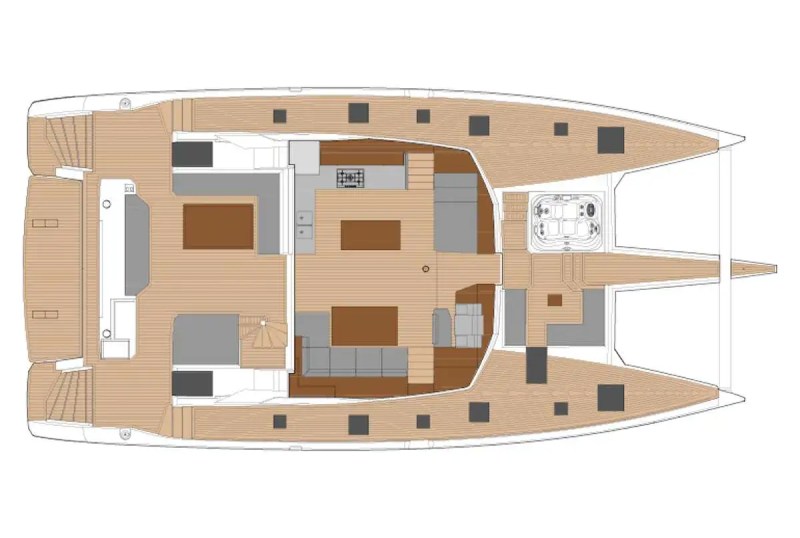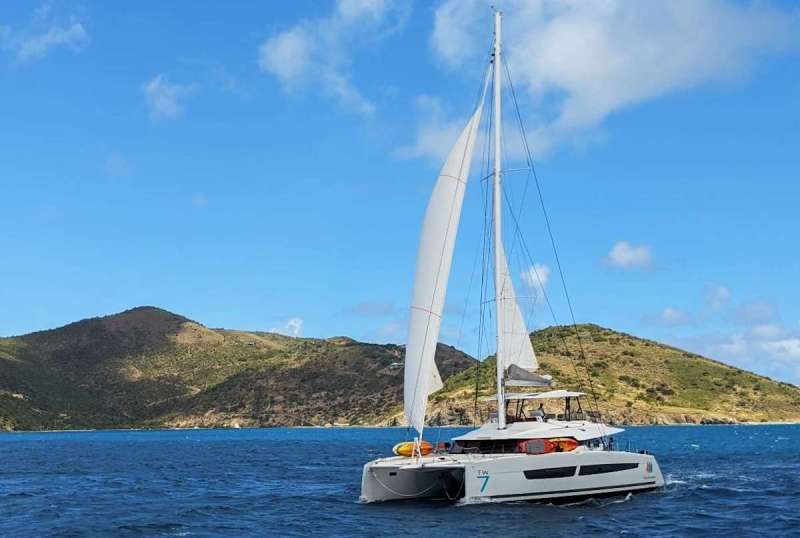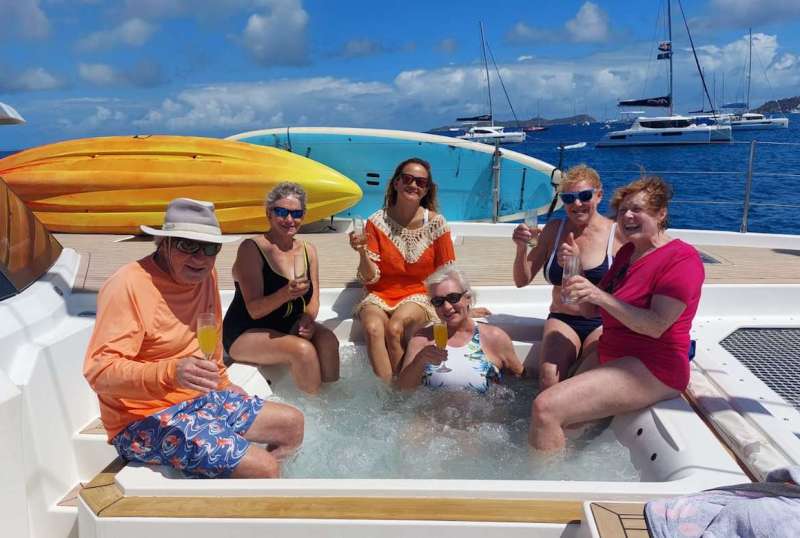 ELLA LEE II
From $63,500/week
5 cabins
67 ft
Fountaine Pajot
10 guests
Built: 2018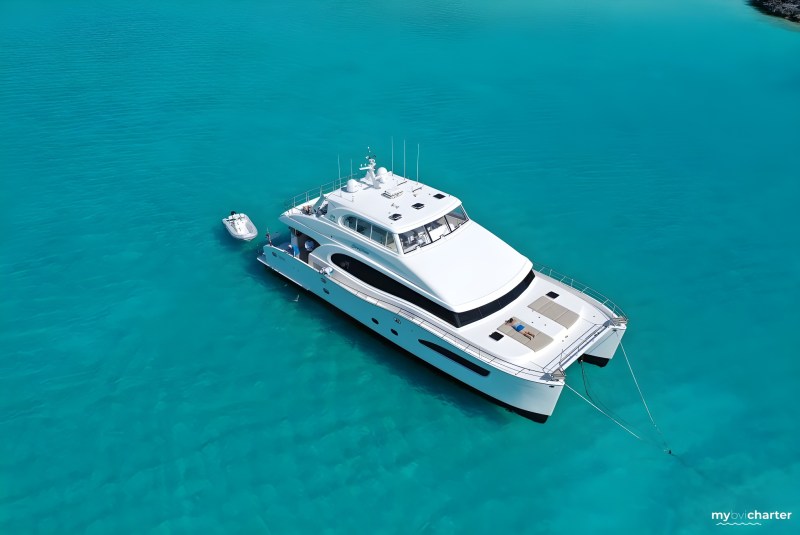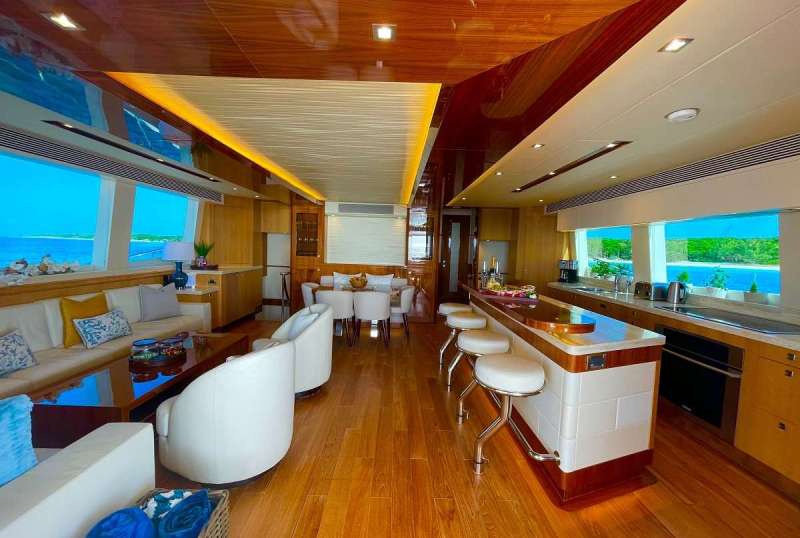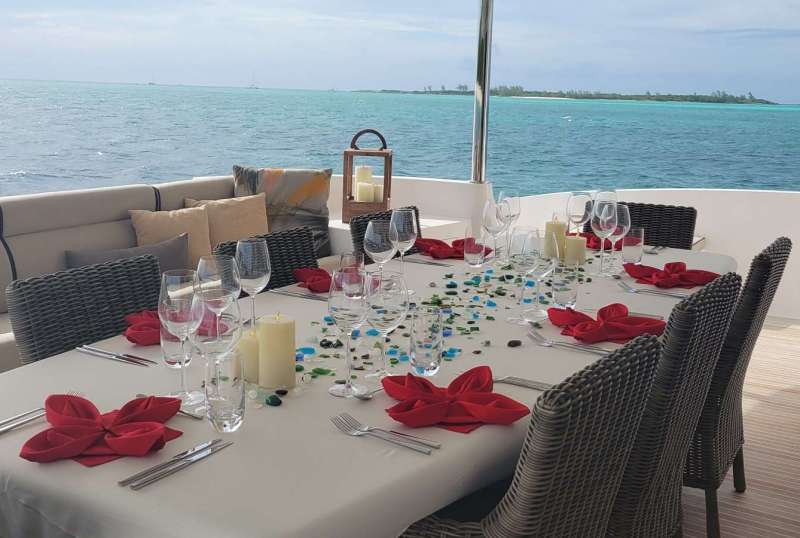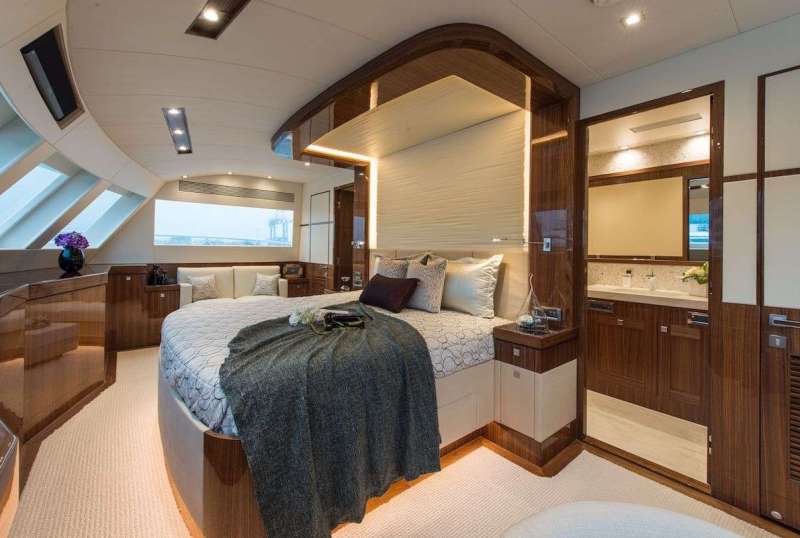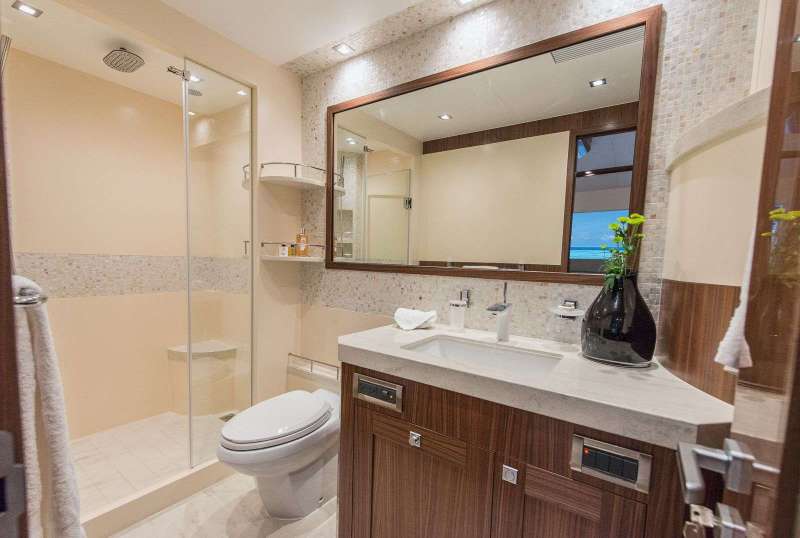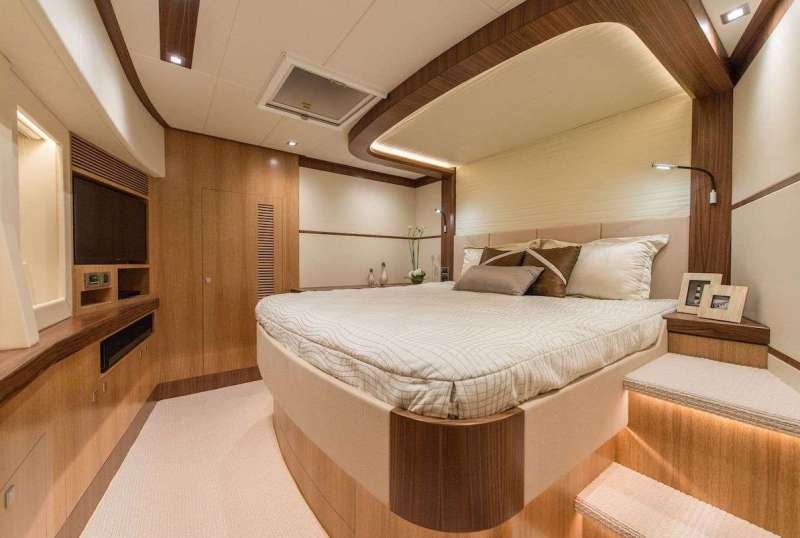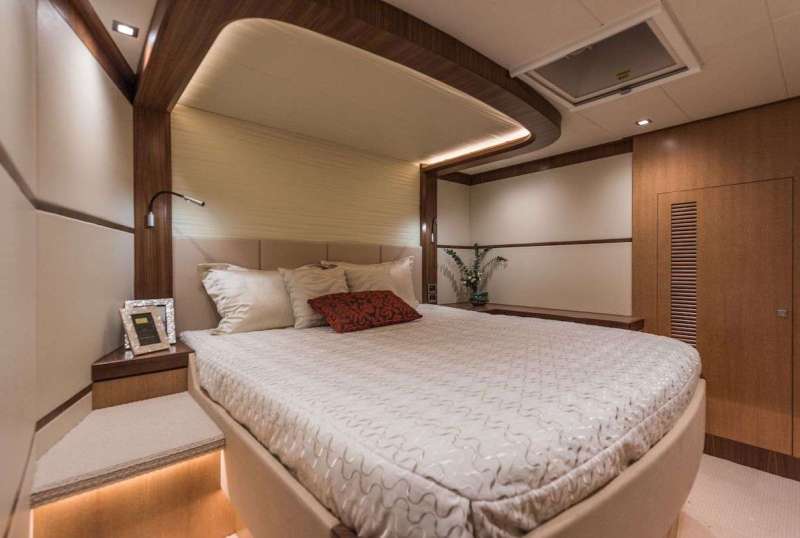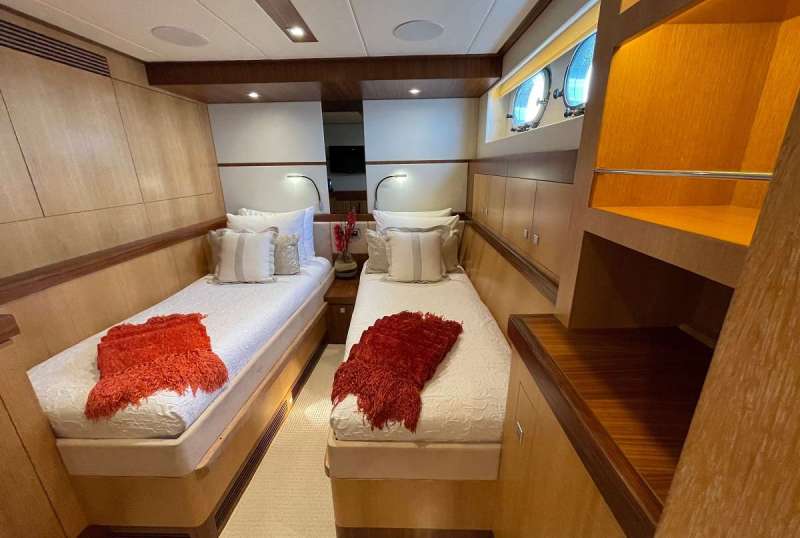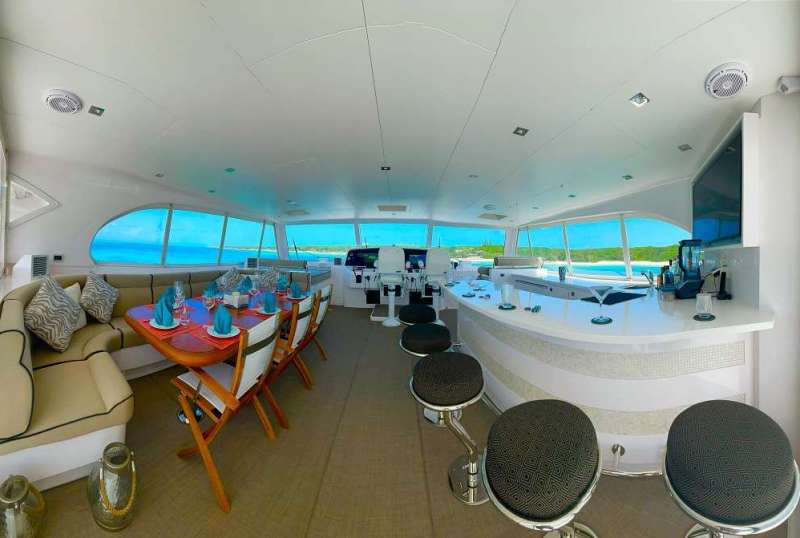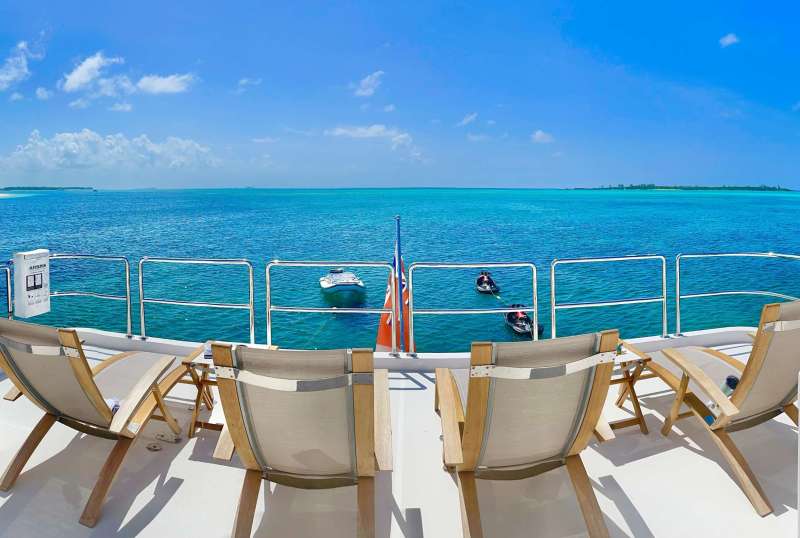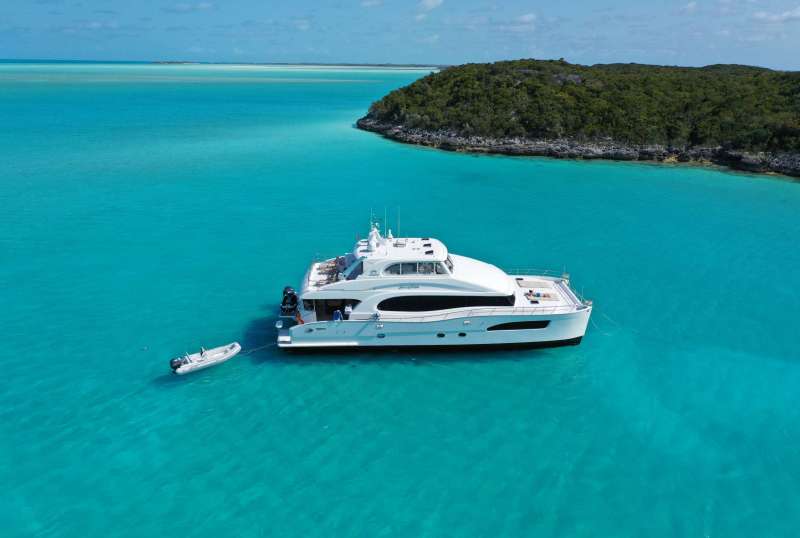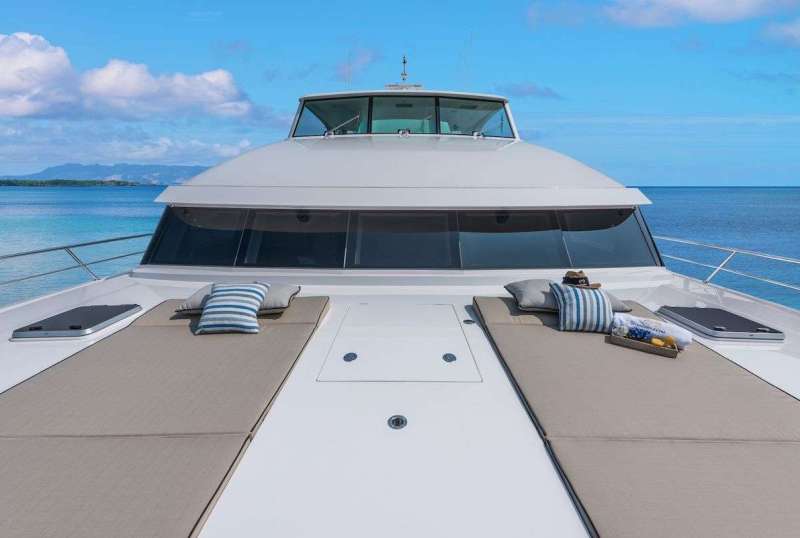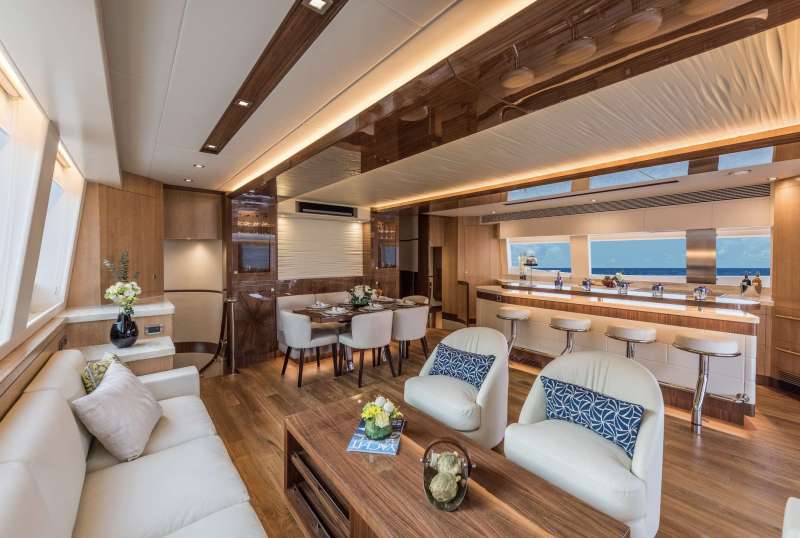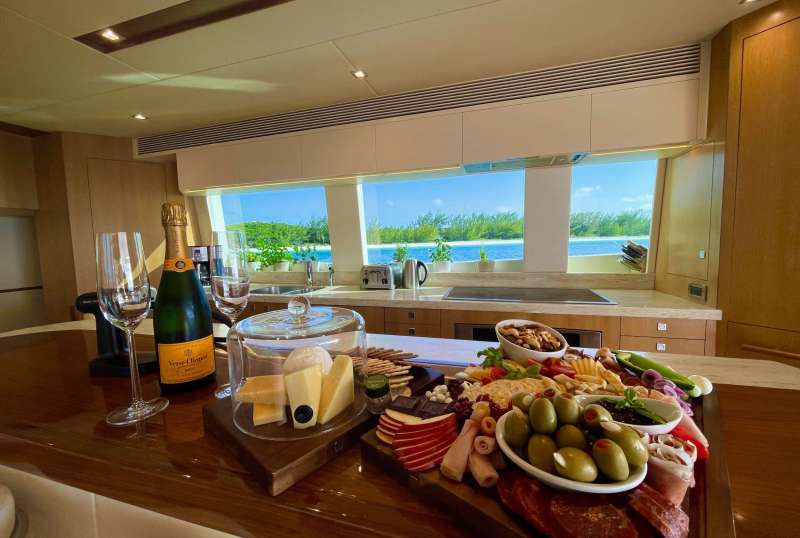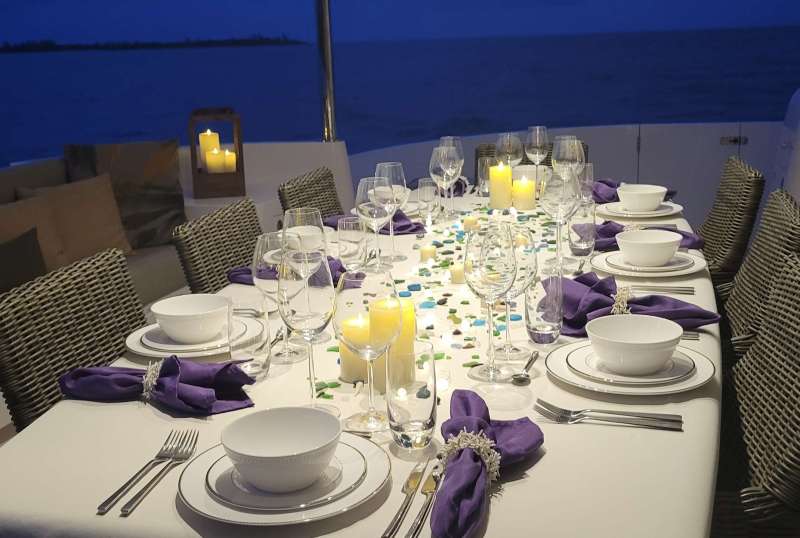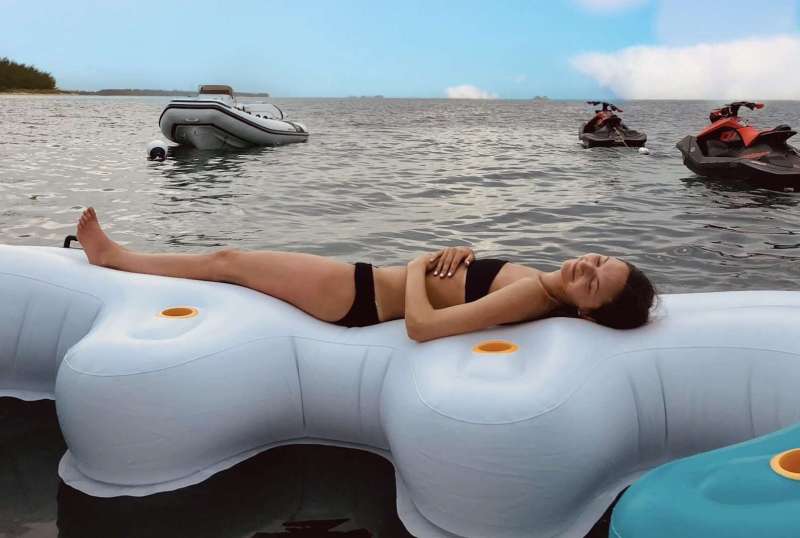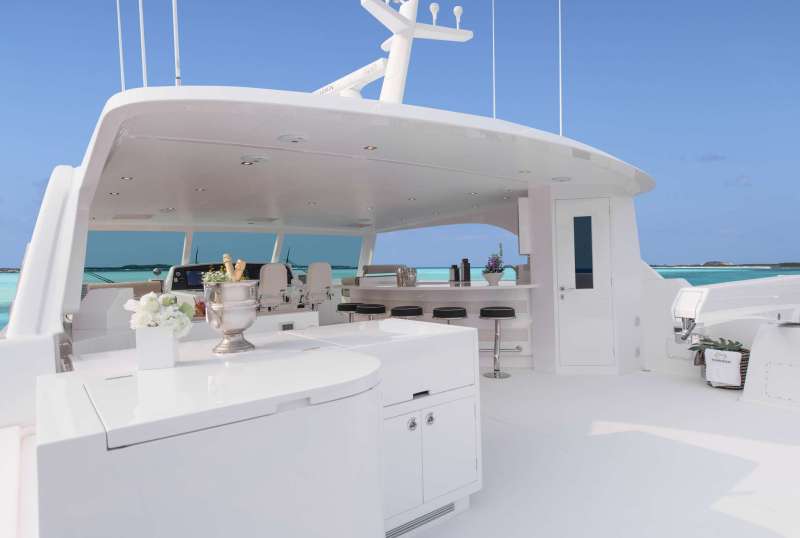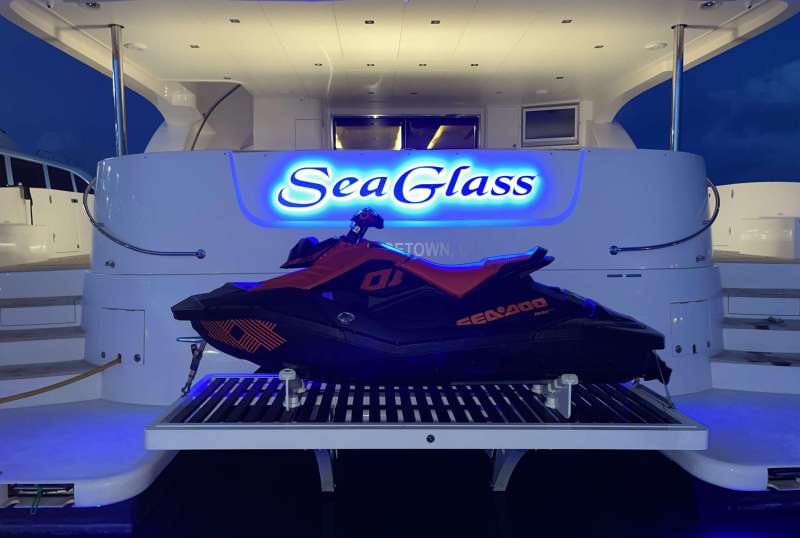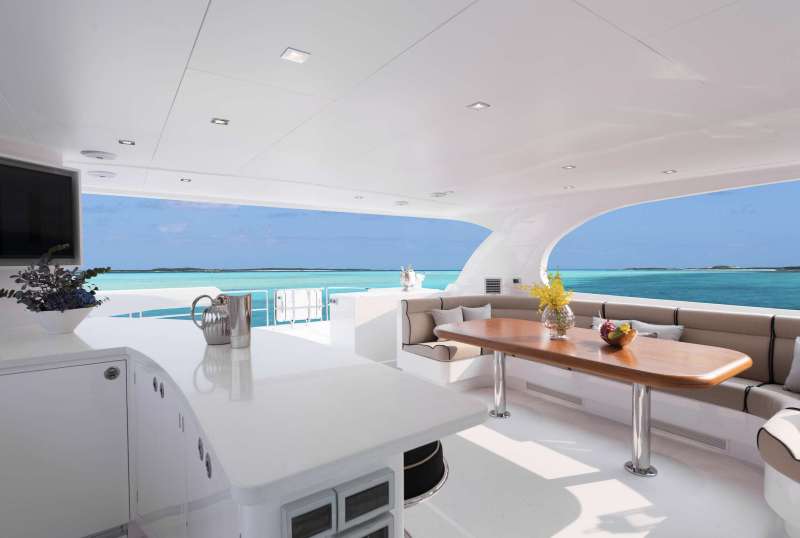 SEAGLASS 74
From $62,000/week
4 cabins
74 ft
Horizon
8 guests
Refit: 2021
90 US Gall/Hr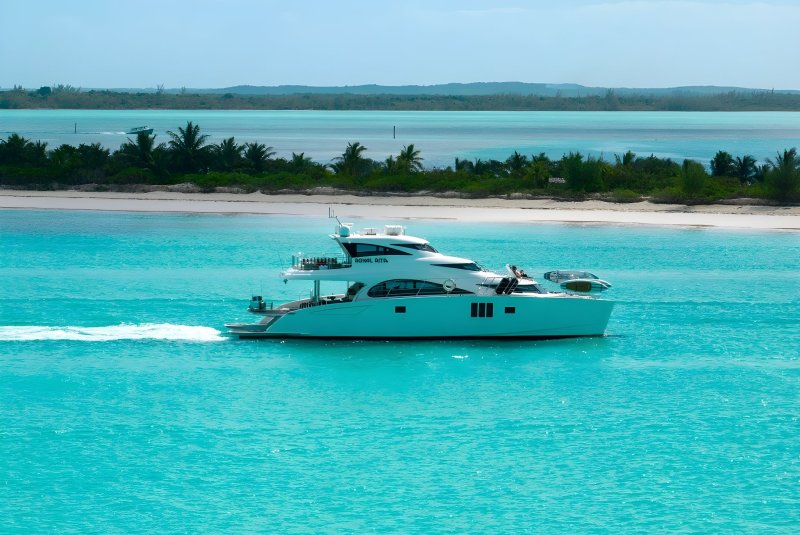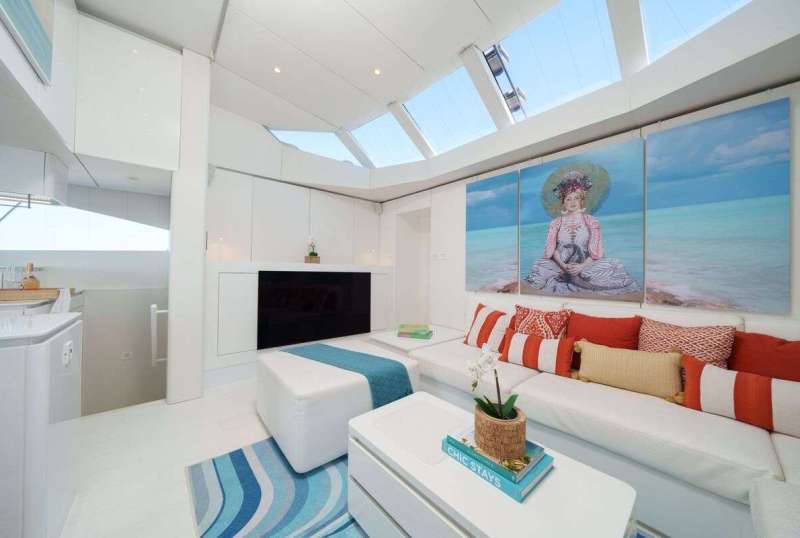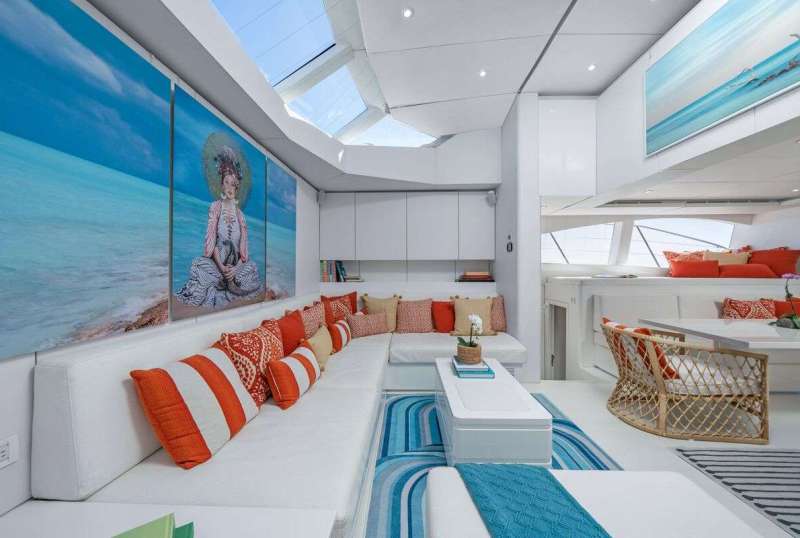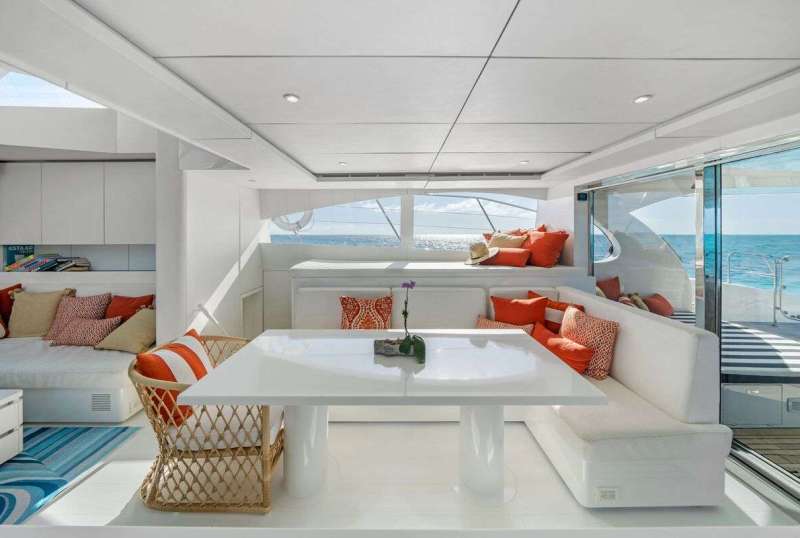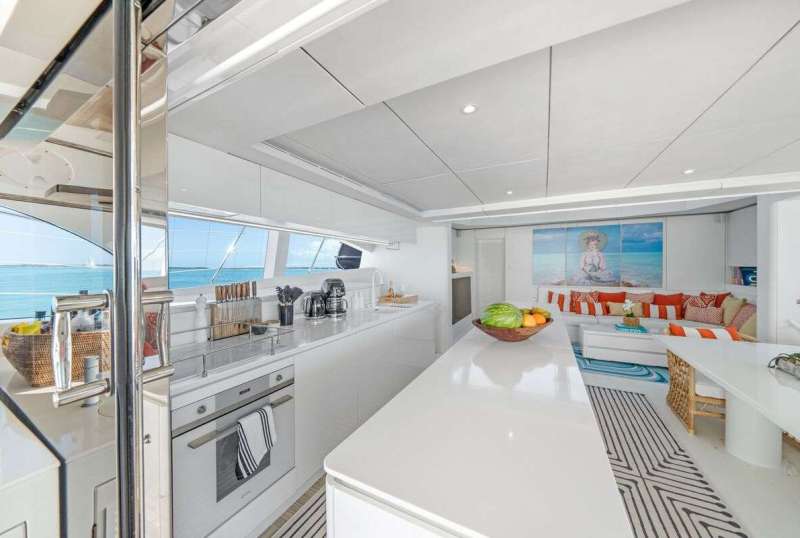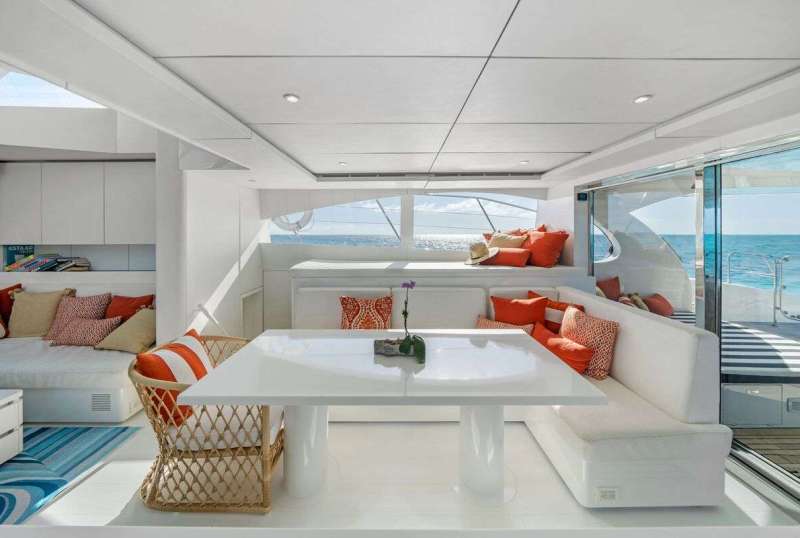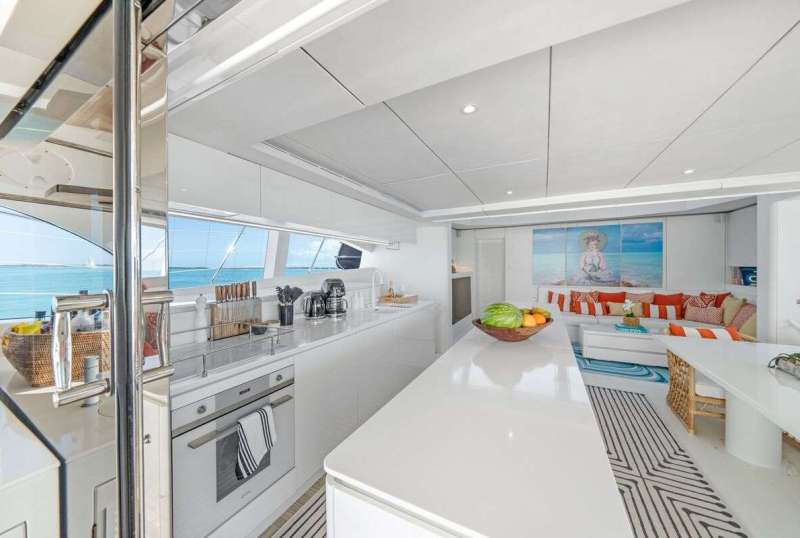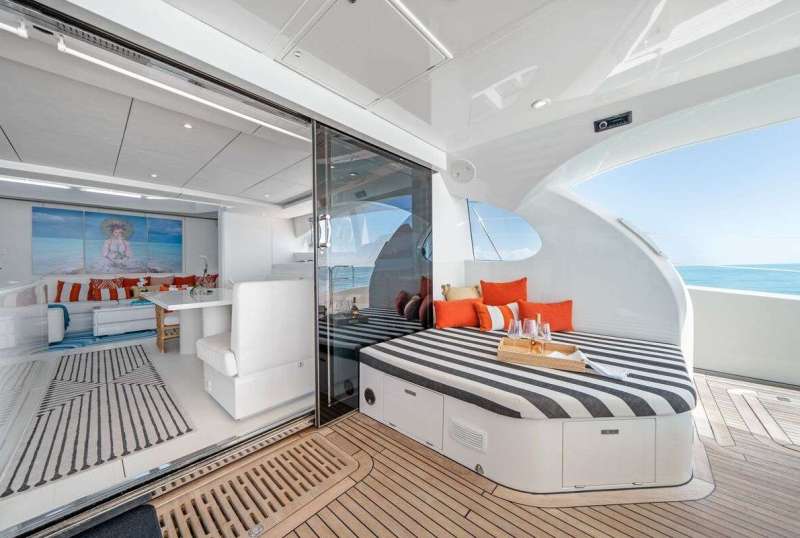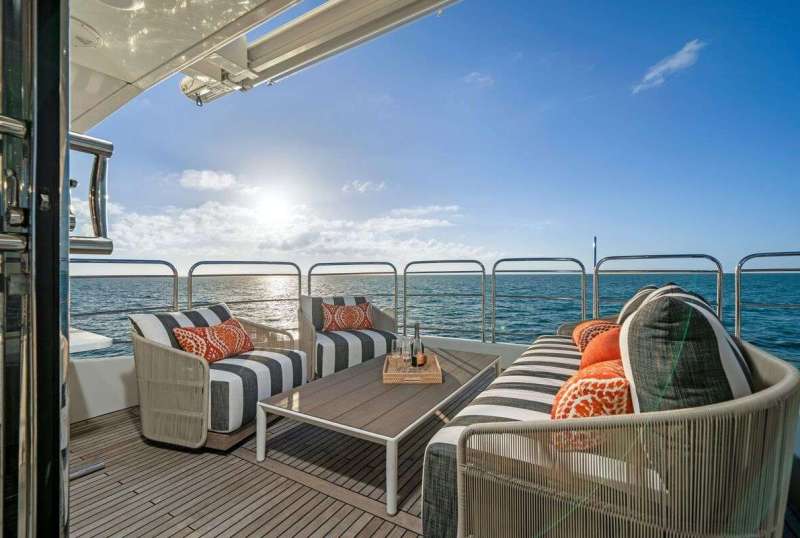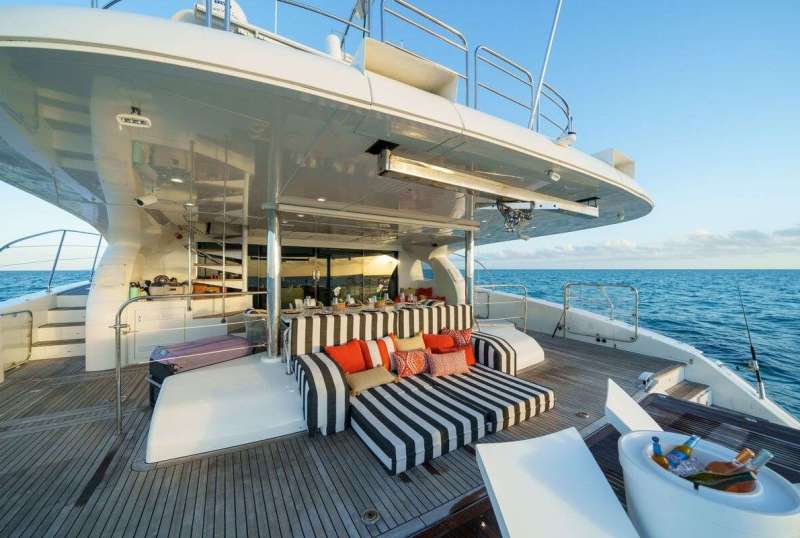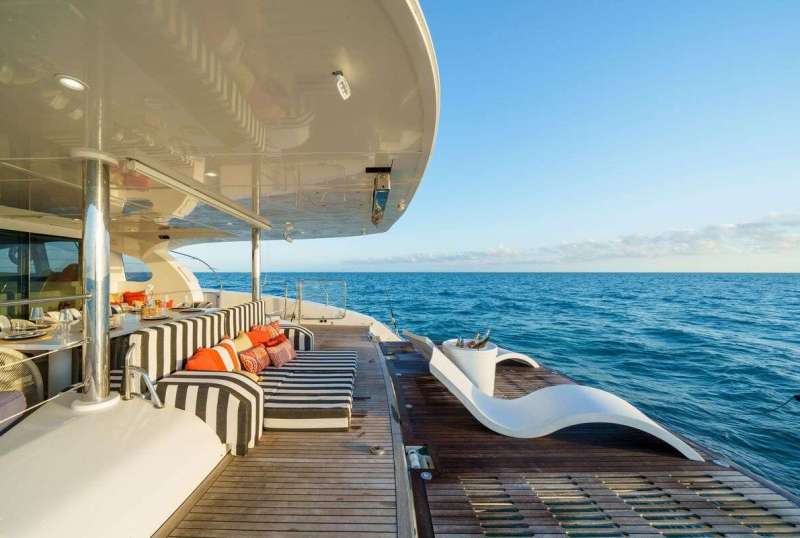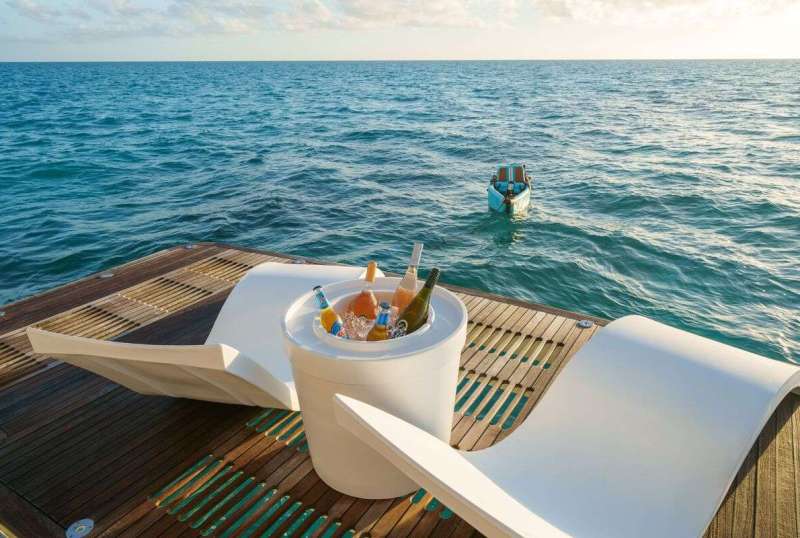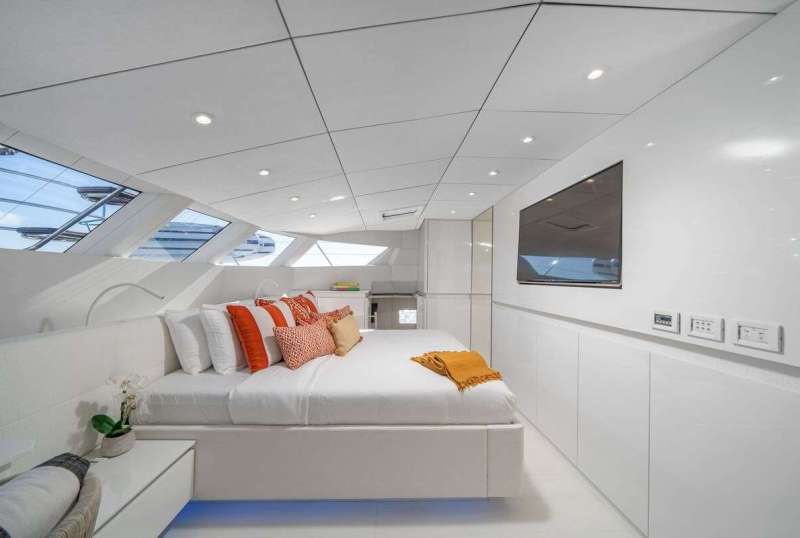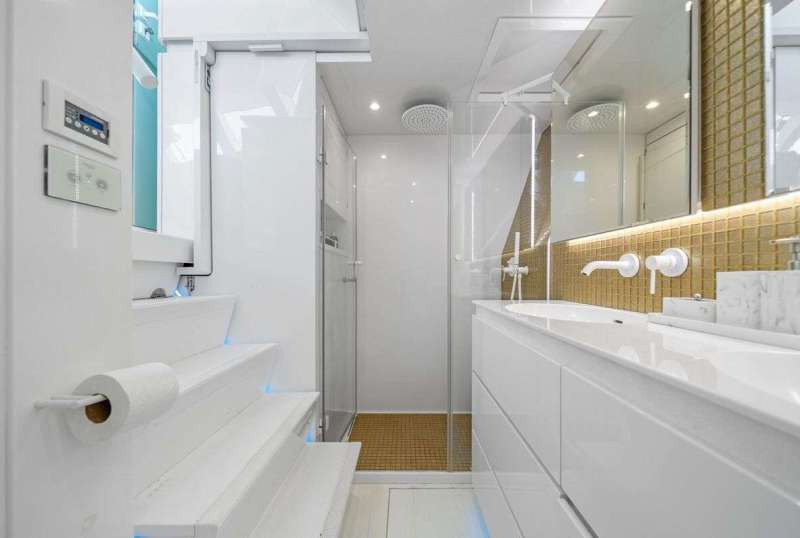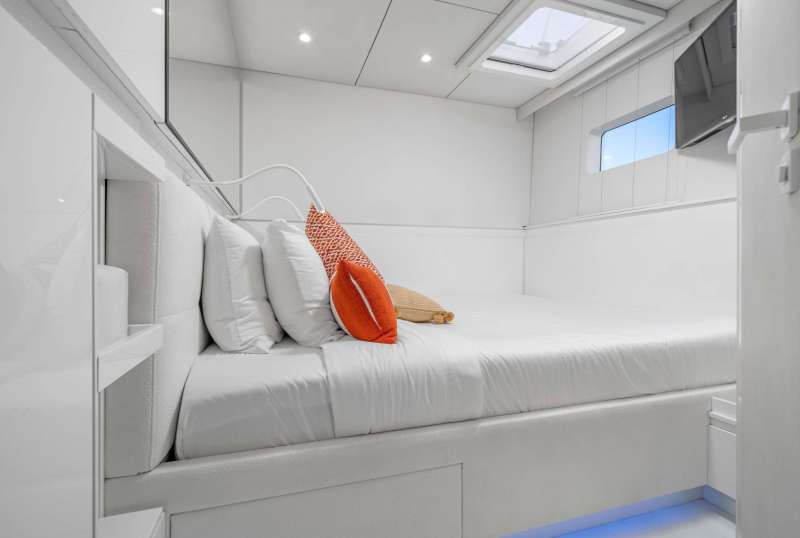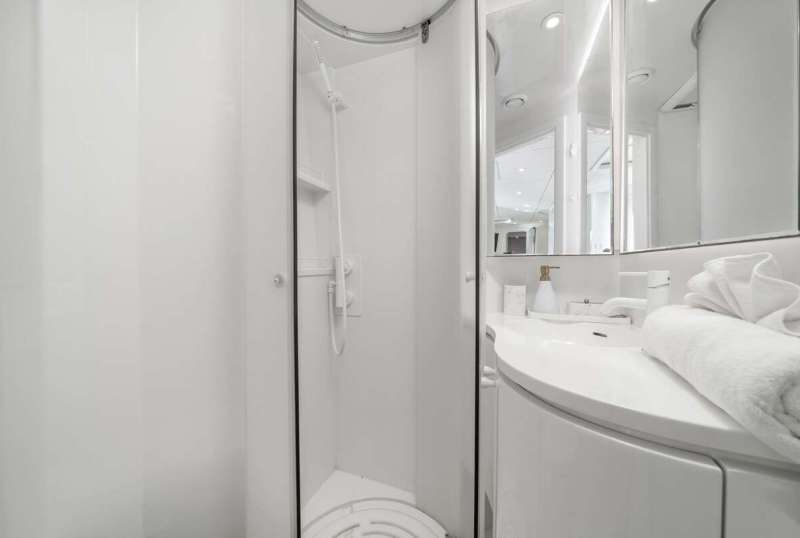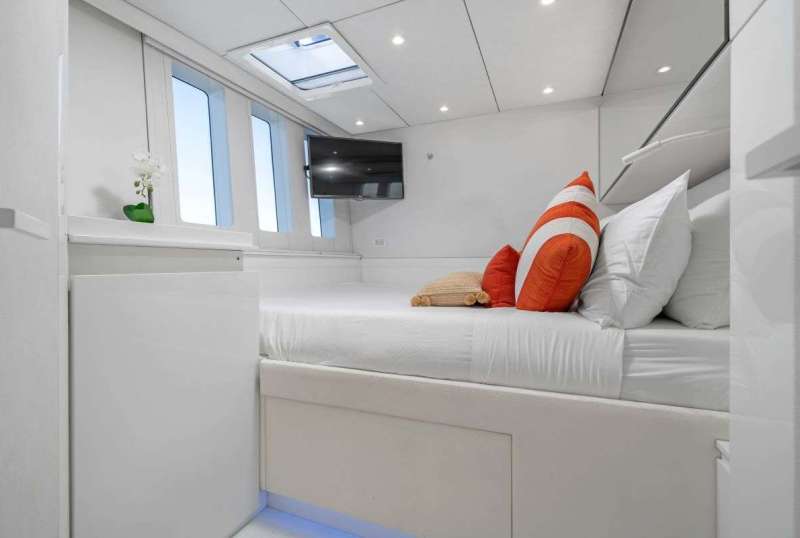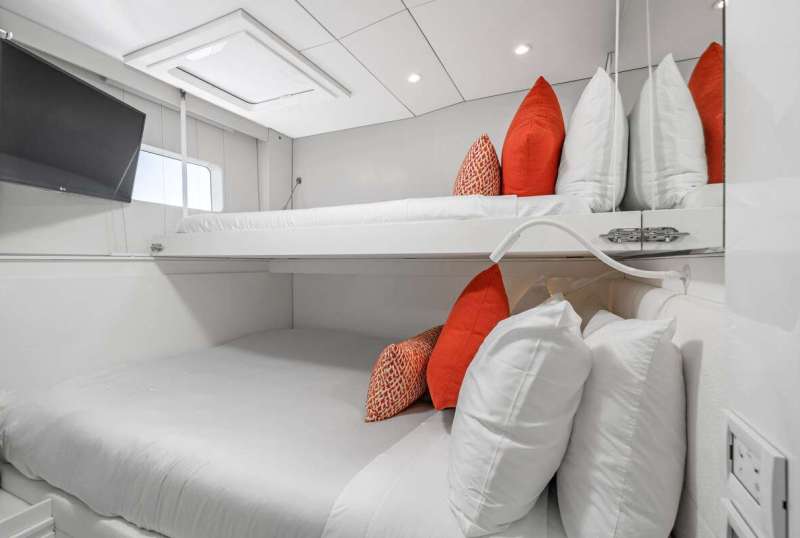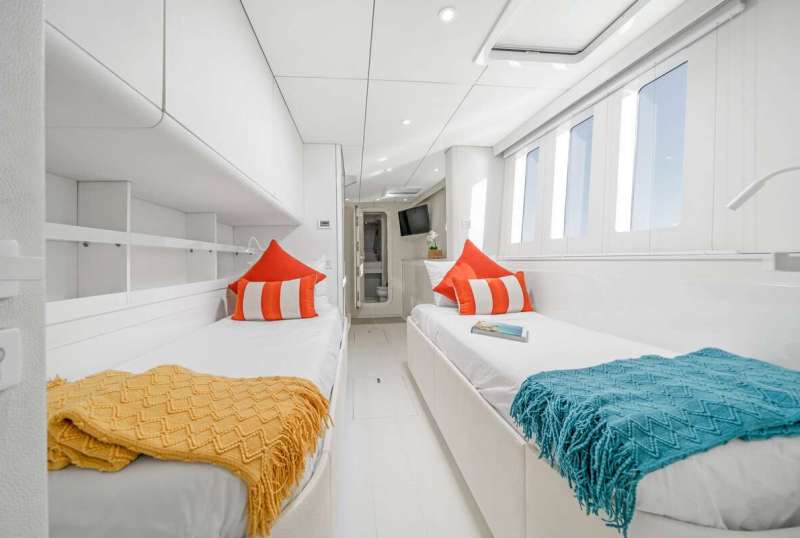 ROYAL RITA
From $60,000/week
3 cabins
78 ft
Sunreef Yachts
6 guests
Refit: 2022